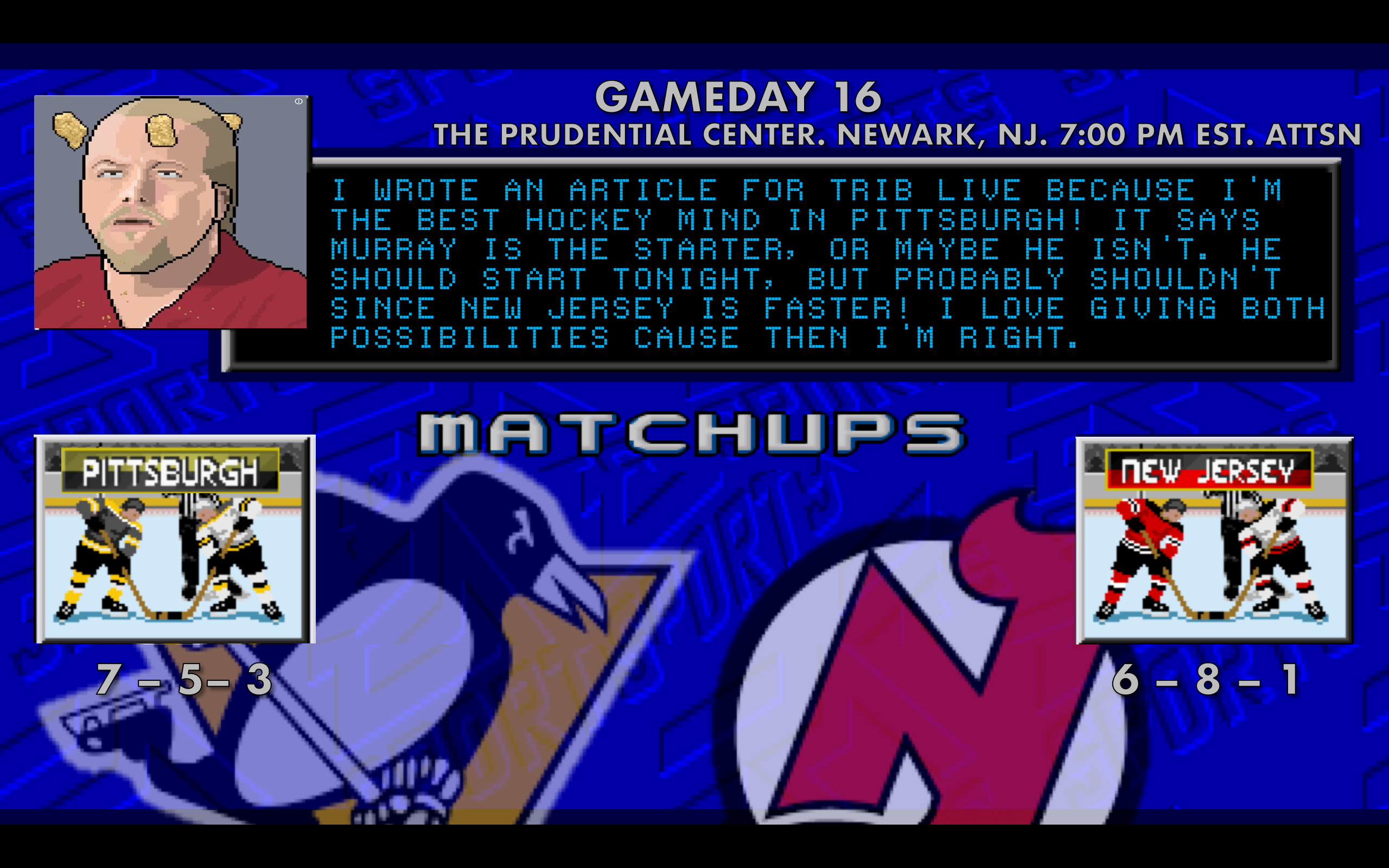 Hello, everyone! Penguins are facing the New Jersey Devils tonight. Devils had a hot start for the season winning four in a row, but since October 17th they have won only two games and earned a sad total of five points. They are currently sitting at the very bottom of Metropolitan division with 13 points, four points behind Capitals and Penguins who share the second to last position. Devils are coming off of a three game road trip in Canada which was a real letdown for them. They were outscored 18-6.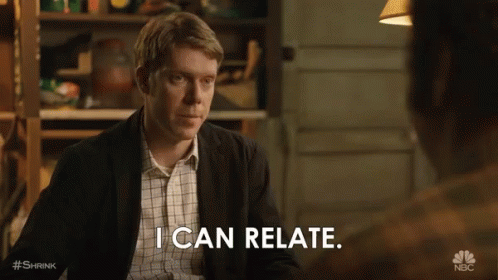 Cory Schneider, who missed the first month of the season following a hip surgery, has been atrocious in goal and even with Keith Kinkaid performing well the results have been well…crap.
new jersey devils right now pic.twitter.com/SHArGn7wue

— megan brown (@thatgirlondeck) November 12, 2018
Yikes…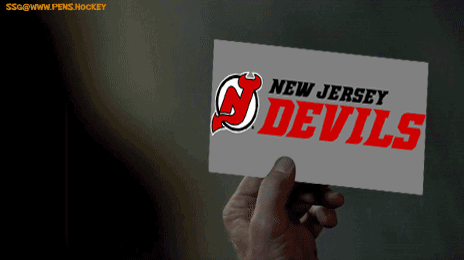 We all remember what happened the last time Penguins played against the Devils. Well, I don't remember all of it because I decided that getting a few extra moments of sleep was more important than watching the Penguins poop their pants. How I see things here is that the Penguins who took that 5-1 beating that night aren't the same Penguins who dressed up for the game after that. With more than a month into the regular season it was about the time to be ready to deliver balanced performances. Pens played a good 60 minutes of hockey against the Capitals but still left the ice empty handed. Previous game against the Coyotes was, of course, a must win…if only to silence the grumbles on social media. I have a good feeling about this one, but it will undoubtedly be a tough game. Devils will want to correct their course.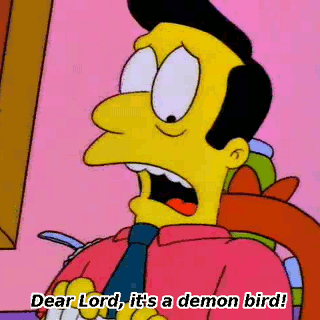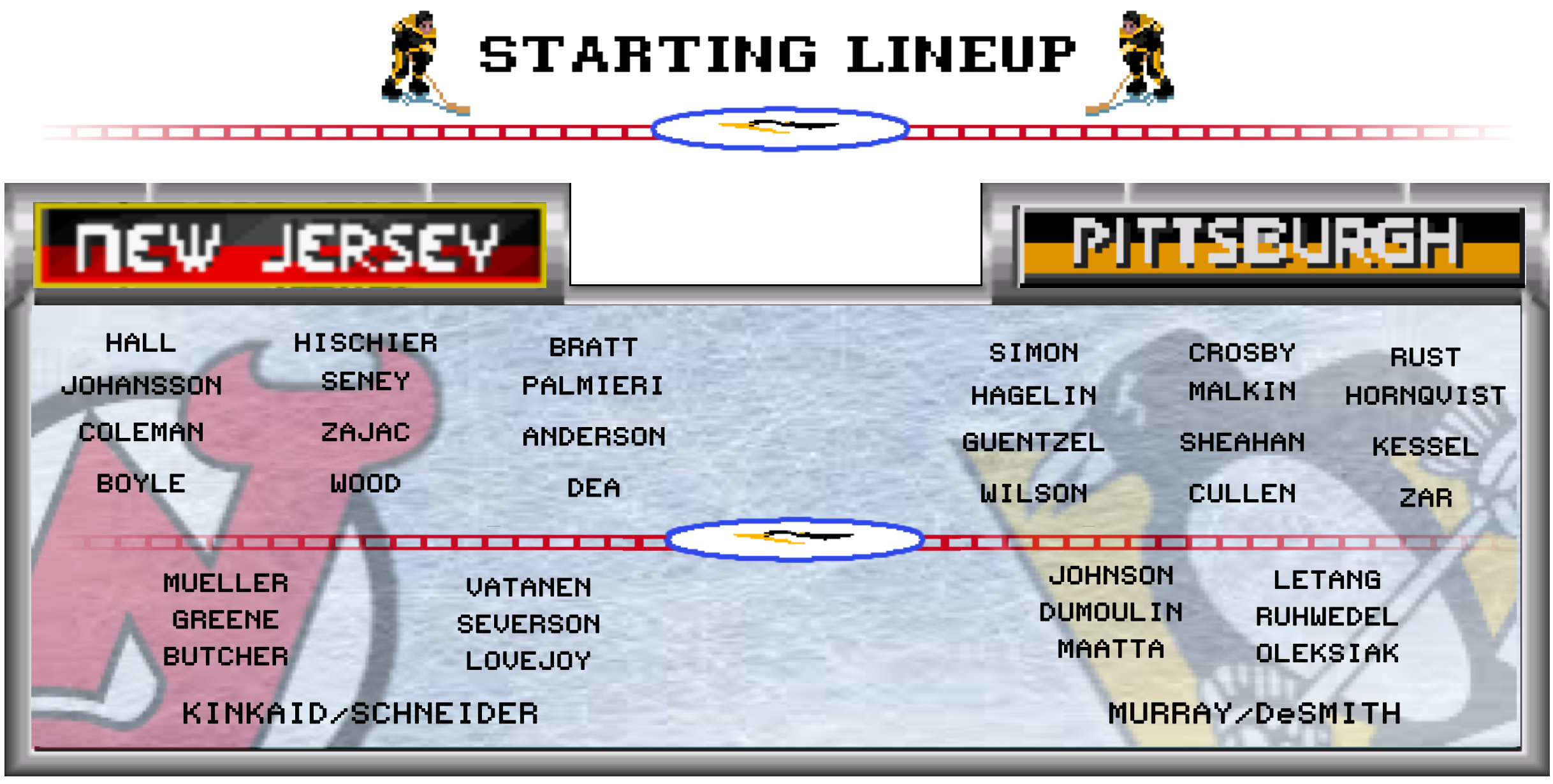 Brassard was the only absentee at practice yesterday but did skate on his own. The rest of the lines were (and should be tonight) what we saw against Arizona except for Oleksiak back in for Riikola.
The PP1 one band is back together…surprise!
The top PP has been reassembled. Letang, Kessel, Crosby, Hornqvist, Malkin. The second unit featured Johnson, Maatta, Simon, Guentzel and Aston-Reese. -SK

— Pens Inside Scoop (@PensInsideScoop) November 12, 2018
The second unit is umm… well they are there. The reason for the constant powerplay shuffling, I presume, is the fact that the powerplay that terrorized the league last year has been less of a threat this year as evidenced here:
Nice amount of minutes. A powerplay with Malkin, Kessel, Crosby and Letang should not ever be at a negative threat (shots generated based on league average). Currently clicking at 22.7% Sullivan (or Recchi??) is/are constantly looking for that spark that will get the man advantage functioning like it was last year when they clicked at a 26.2% success rate and their shots taken map looked like this:
As for the Devils? Boyle had a hattrick from the fourth line against the Pens in the last outing so who are we to tell you they suck?
The remaining question around the Pens is focused on the starting goaltender. As referenced in the gameday banner everyone's favorite Mark Madden wrote an article for the triblive saying that Matt Murray is the starter, unless he isn't, and if Madden were in charge he would start Murray, except maybe not tonight. This is typical of Madden, when you give every possible scenario nobody can say you were wrong. He uses the same method at the drive-thru, if you order everything you can't end up with a meal you hated.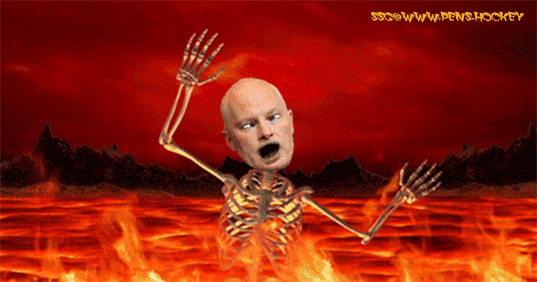 Interestingly enough for the goalie debate, Micah over at hockeyviz came up with a new plot over the weekend that shows where goalies are based on the saves they are making in dangerous situations. He is finalizing the chart today but here is the rough draft: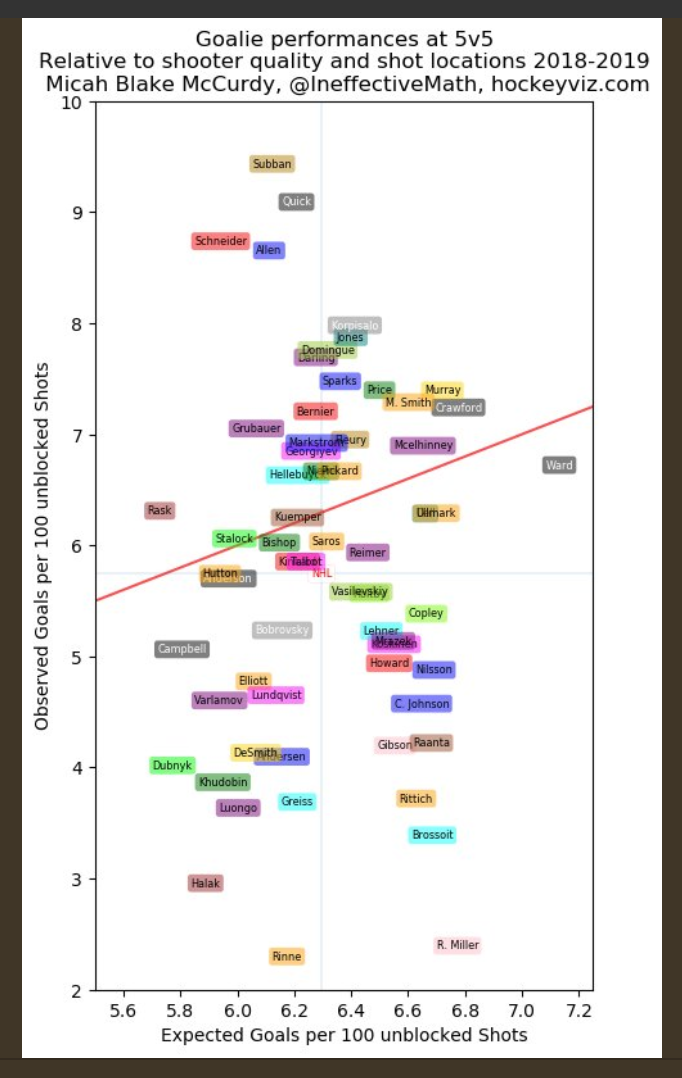 The basics of this chart is that the further right you go the more dangerous scoring chances a goaltender is facing, the higher up you go the more goals they are allowing. By this convention the "best" goaltenders are in the bottom right because they are facing the largest amount of dangerous chances but giving up the least amount of goals. What catches the eye is how far apart Murray and DeSmith are on the x-axis. Though Murray isn't doing himself any favors (letting in more goals than he should) he is also facing a significantly larger amount of dangerous scoring chances than DeSmith. For what it is worth DeSmith is exactly where you want a goaltender to be, the lower left means they are facing fewer high yield scoring chances and they are making the saves. The top left is where the worst goalies live, hello $6 million per year Corey Schneider and Johnny Quick. Essentially what this chart is showing us is that with the exception of the Blackhawks (both Chicago goaltenders (Crawford and Ward) are on the far right) Matt Murray is facing more dangerous scoring chances than almost any other starter. Two years ago there was the Fleury crowd saying that the team played differently in front of Murray than Fleury and that's why his stats weren't as good but that theory was disproven with stats like these. This time however, the graph is pretty good evidence that Murray has had one of the tougher assignments in the league to start the season. With this background knowledge it isn't a surprise that we see Murrays 5v5 save percentage drop consistently below 92% for the first time in his career:
All of this said I still feel like DeSmith should start tonight for two reasons, one he has been exceptional and two I like the idea of Matt Murray seeing his net get taken away. When Murray played his best he knew Fleury was sitting there on the bench ready at any time, and seeing Sullivan turn to DeSmith multiple games in a row is a mind game that might put Murray back on top. Imagine starting your job at 21 and getting promoted to CEO at 23, imagine the ego you would have. I'm not saying Murray became complacent as I think he is determined to become one of the best, but I do think this new competition is exactly what he needs. With the defense tying up their loose ends the team will start improving, and if you go back to Micah's graph imagine where the Penguins would be right now if Murray was facing the scoring chances DeSmith has been all year. That is where the Penguins want to live, right where DeSmith is playing. Low yield scoring chances given up so that your goalie can do his job. Wouldn't it be nice.