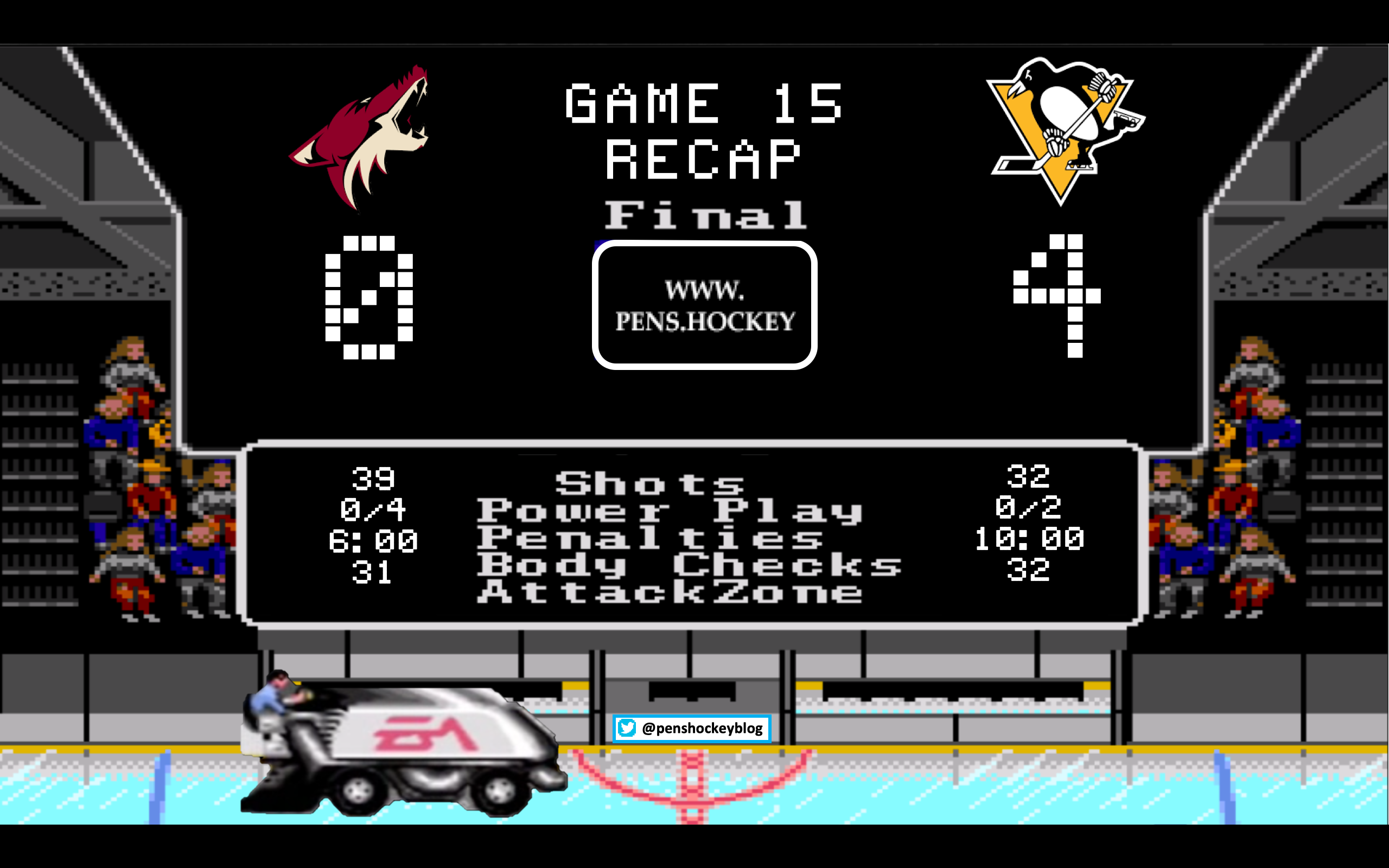 The NHL schedule makers did their best preparing us for a boring Thanksgiving with the extended family by giving us an Arizona-Pittsburgh Saturday night. The Penguins honored veterans with special jerseys that will be auctioned off, speaking of auctions, Crosbys jersey that is being auctioned off following the synagogue shooting is currently at $21,000.
United we stand.#PensThanks pic.twitter.com/w93HiHuzNd

— Pittsburgh Penguins (@penguins) November 10, 2018
The Penguins announced that they would be starting the game just like they practiced with Oleksiak and Sprong the scratches
Ready to roll. pic.twitter.com/AbMR3tk452

— Pittsburgh Penguins (@penguins) November 10, 2018
If you're bored read the comments on that post, some dude is crying about benching Oleksiak during a "career year" when we are just 14 games in. Someone also said a Pens loss = Sullivan firing. I love what the Penguins becoming a dynasty has done for the fans. Good news for the Pens, Brassard skates for the first time since his injury yesterday.
Kuemper made a good save then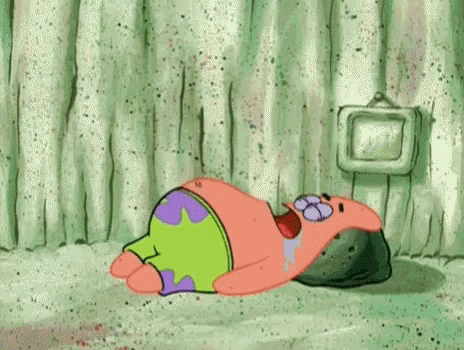 DeSmith made a good save the  Kuemper made some good saves then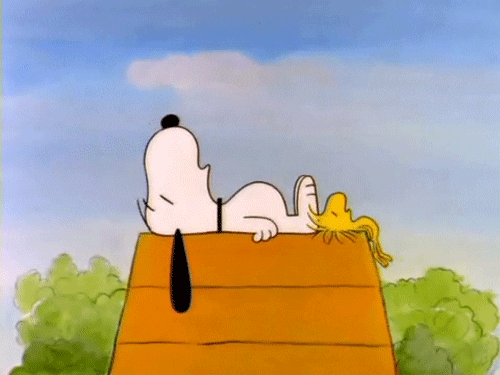 Riikola banged two off the post on the same shift and the rest of the period was
https://twitter.com/penguins/status/1061420481767768065
Pens had a powerplay at some point that looked about as good as a Captain Hook finger painting.

The second was looking a lot like the first and almost everyone was asleep until Sidney Crosby continued proving to nobody that he has the sickest backhand in all the land
SIDNEY CROSBY (8) Assisted by KESSEL (10) & GUENTZEL (5) @ 6:42
https://twitter.com/penguins/status/1061429299763441665
You don't need to go to church today to see God after being blessed by the shot. What an incredible angle. I'm out of words. That isn't some AHL call-up defending him, it's Ekman-Larsson and he does everything perfectly, keeps Sid outside, stick in the passing lane, drives Sid to the corner and takes away a straight attack to the net… 8 goals already for Sid puts him on pace for 44.
The Penguins continued their strong play following the goal and after a defensive breakdown they were rewarded again when Bryan Rust showed some great patience with the puck before scoring a goal for Simon
DOMINIK SIMON (4) Assisted by RUST (3) & MAATTA (5) @ 8:34
https://twitter.com/penguins/status/1061430263975153664
Bryan Rust wanted to shoot this puck immediately but instead took his time to survey the scene, found the stick of Simon and Simon says go in the net. Perfect job by Simon to put the blade squarely on the ice and not move it, and a perfect pass by Rust. These were the plays missing in the last few games.
The Pens were bringing the heat until Kessel got called for a Sandusk I mean double-minor for high-sticking. The Yotes were trying their best but DeSmith was really strong and Rust put on a clinic, towards the end of the double Arizona took a penalty to even things up. The Pens would get a brief powerplay and it looked like a Penguins powerplay that had something to prove, as such, they were rewarded shortly after the penalty ended.
PATRIC HORNQVIST (5) Assisted by SIMON (6) & JOHNSON (3) @ 19:44
TOP SHELF (where Mama keeps the cookies). pic.twitter.com/Z03HhqrS19

— Pittsburgh Penguins (@penguins) November 11, 2018
Two things, first Hornqvist does a great job of slowly backing away from the crease to buy just enough space to make this happen and two, hell of a pass by Simon who had a really nice game.
Up where it counts. pic.twitter.com/EnNagwRpyb

— Pittsburgh Penguins (@penguins) November 11, 2018
The third was all about shutting the door and starting a new streak. Seven minutes in Brian Dumoulin adds a notch to his Norris bid, not sure if we've mentioned it before but this is a #DumoforNorris blog from now on.
BRIAN DUMOULIN Assisted by CROSBY (9) & GUENTZEL (6) @ 7:24
https://twitter.com/penguins/status/1061443621151490048
Dumo with the Flying Orr on the goal.
The Yotes would get a powerplay later on, the Pens newly developed aggressive PK kept them to zero shots.
That was it folks, the Pens finally snagged da deuce.
---
Thoughts:
– TJ Oshies goal last game is the only even strength goal DeSmith has allowed in his last 180 minutes of hockey. 2 shutouts in his last 3 starts. I'm all for some goalie competition and DeSmith has earned his spot right now
– Crosby was nothing short of spectacular in this game. His work with and without the puck was on point and it may have been the best he has skated all year. The captain knew what the team needed and set the standard
– Sully has been double shifting Sid and it's working for now, I'm looking forward to Brassard coming back (hopefully healthy for once) and seeing a full attack out of this team. I think a ZAR-Sheahan-Cullen/Wilson 4th line is what Sullivan has been looking for since game 6 in Nashville. Guentzel-Brassard-Kessel as a third line is a freaking embarrassment of riches.
– Speaking of Brassard, the Pens are 5-1-2 with him in the lineup and 2-4-1 without, last night was the first win without Brassard since Vancouver.
– you can't count wins against Arizona as anything less than a win if you get upset about a loss regardless of the opponent. Solid performance by the boys in this one
– #DumoForNorris but how about Letang, three straight games paired with Johnson and both players have turned in a 50+ CF% in all three games. Here is their 5v5 stats:

– Speaking of defense and corsi, Maatta is living with a 30s CF% and it wouldn't surprise me to see him get the ole healthy scratch next game. Riikola looked good in this game, I feel he would've been better with some AHL starts but the Schultz injury prevented that


Loading ...