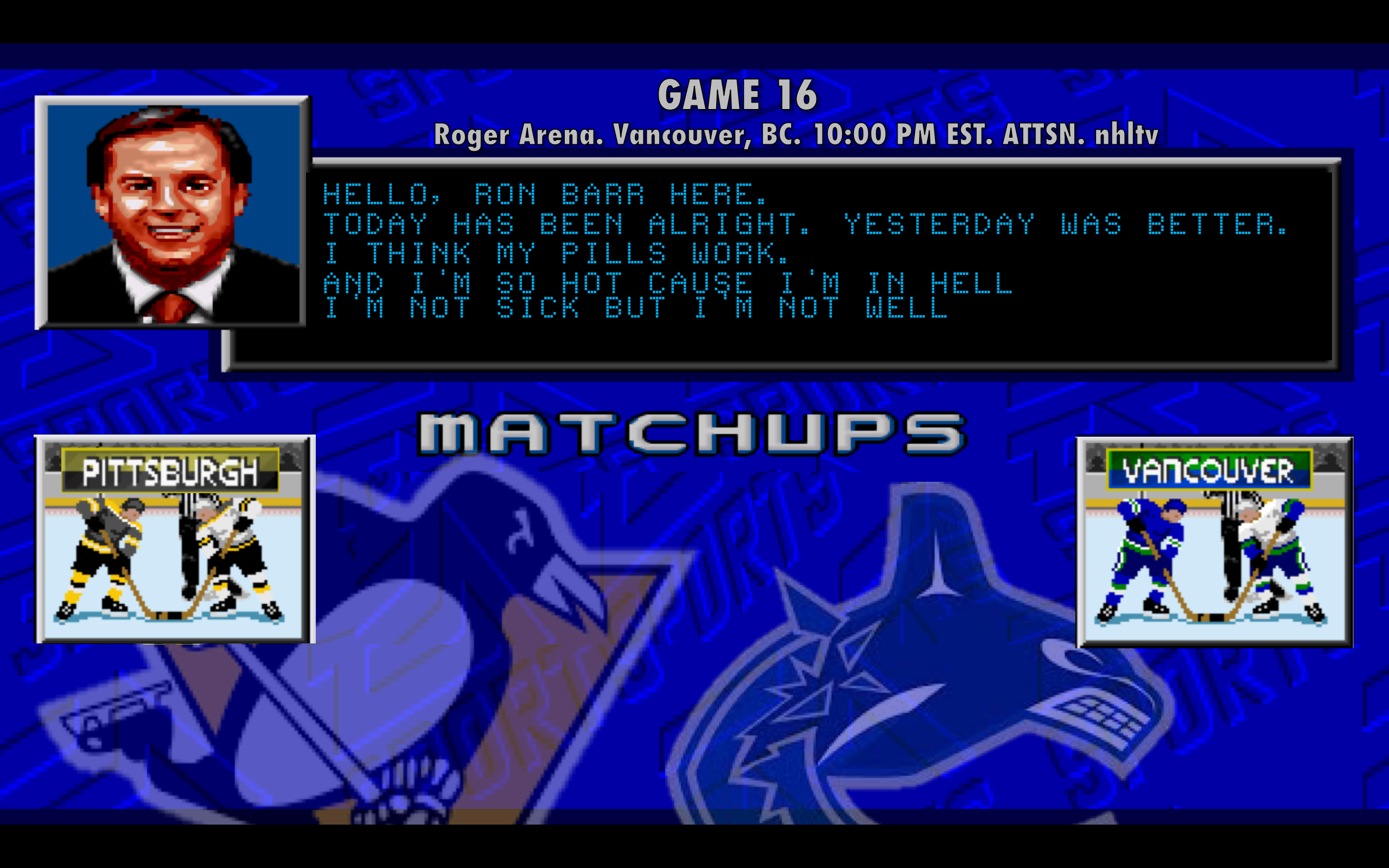 The pens have navigated the continent, no one in their party died of dysentery, and the season long 5 game road trip comes to end tonight.  The pens are 1-2-1 thus far on this trip, which isn't going to land anyone on the leaderboard, or win a personal pan pizza, but with a win tonight the pens can capture half of the available points from this trip, which isn't dire. Coming home 2-2-1 after playing 5 games in 8 nights on the road would feel pretty good, certainly better than 1-3-1
The pens have played 15 games in the first month of the season, more than any other team.
Hey look, the Canucks still have Brandon Sutter as their 4th highest paid forward.  The Sedin's are tied for 1st.   This is likely their swan song. At 37, they will probably retire after this year.  I assume they have a bright future making doublemint gum commercials together.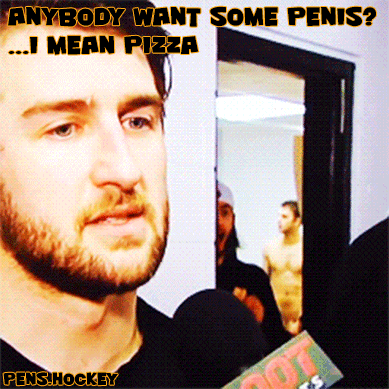 When it comes to the Canucks, they are pretty much Brandon Sutter incarnate.  They are average in nearly every statistical category.  They don't do anything wrong, but they aren't really doing anything right either. They are 6-4-2, landing them in the 4 spot in a Pacific division dominated (for now) by the Kings.  The Canucks have lost 2 in a row, and they haven't played since Wednesday, a 2-0 loss to the Devils.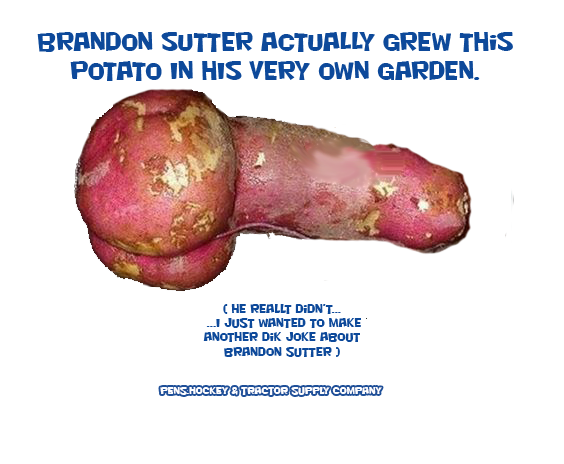 Vancouver is not a physical team though, ranking second to last in the league in hits this season, with 184.  For reference the Pens are near the top with 338.  A surprising stat, considering that the Pens have not been touted as a "physical team," but they've quietly hit their way into the 4 spot in the league.  Vancouver also isn't scoring a lot of goals, 2.58/gm.  That's hardly a point worth emphasizing when they Pens are notching just 2.67 goals per game, an anemic number considering the talent on the ice every night.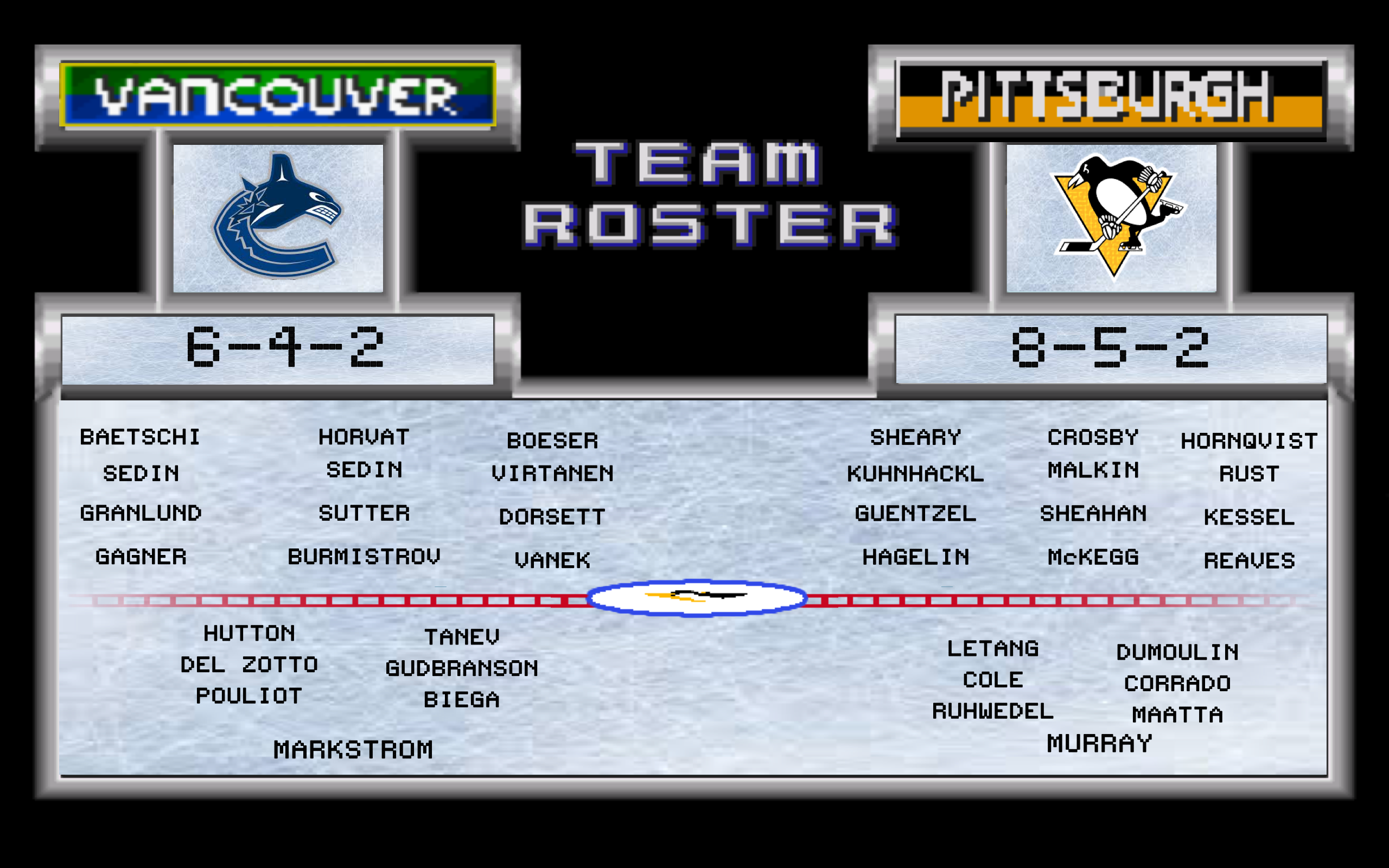 The Pens had an off-ice workout yesterday, and given Sullivan's recent line juggling, the lines for tonight are anyone's guess.  Archibald is a possibility to make it back in.  Hunwick is unlikely, not having participated in a contact practice yet.
The Canucks have been playing Markstrom as their number 1, Nillson has been statistically sound backing him up so far this year.
We've made it over the Rockies, the fertile valleys of the west are in sight. Its time to bury the plow and plant our seed.
LETS GO PENS!
(Don't forget to set your clocks back – also frk you Gary – 10:00 PM game on the night DST begins.)