The Penguins ended their 2017 Canadian road trip last night in Vancouver, a trip which saw them go 1-3-1 while also concluding their season series against both Winnipeg and Edmonton. Yes, that's right… the NHL can not advertise another Crosby vs McDavid matchup this year because they are done playing each other and it is only November 5th.
Best sport, worst league.
I digress, Derrick Pouliot disappointed by not scoring a goal for the Penguins. Also because the schedule is hellish and there isn't time to make a separate post I've decided to sprinkle in some Treasure Grove in recaps: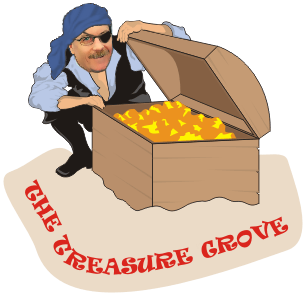 https://twitter.com/bobgrove91/status/926978370969194496
https://twitter.com/bobgrove91/status/926978625186009090
It's kind of crazy with all of the talented players the Penguins have had that this dude is the last to do this. Spoiler alert, Gary McAdam is still the last player to do this as Letang was pointless and Malkin went pointless in this one.
https://twitter.com/bobgrove91/status/926990449897811968
https://twitter.com/bobgrove91/status/926990704693440512
The Penguins looked ready to go in this game which is always a welcome sight during the end of a road trip. Sidney Crosby was especially possessed the entire period. Less than 3 minutes into the game the Penguins put out their powerplay unit, and it was hockey porn:
JAKE GUENTZEL (4) Assisted by KESSEL (12) & CROSBY (8) @ 2:53 PPG
https://twitter.com/penguins/status/926997502959804416
https://twitter.com/NHLDaily365/status/927003186858266624
In 5 seconds the puck went from Guentzel behind the net to Malkin on the goal-line to Crosby to Kessel back to Guentzel on the door step. 5 seconds. That is absolutely filthy. Since it's Sunday and you can ask for forgiveness of your sins go ahead and watch it one more time:
https://twitter.com/ryanbiech/status/926996811876675585
https://twitter.com/bobgrove91/status/927010729781350401
The Penguins would continue looking good but after failing to convert on multiple chances the entire team decided to honor Derrick Pouliots tenure by taking a collective dump on the ice:
https://twitter.com/NHLDaily365/status/927003357784543233
Bad clear by Maatta, even worse attempt at defending from Letang who attempts some sort of front-line charge with a Fleury poke check hybrid that did nothing except get in Murrays way.
Nothing else going on in the remaining 12 minutes. This is Vancouver, after all.
https://twitter.com/penguins/status/927005285381738496

The second period started with Kris Letang going head first into the boards after making a diving defensive play. Then Frankie Corrado went face first into the boards and it didn't look good:
https://twitter.com/NHLNews_PR/status/927011070929199104
weird use of quotation marks, but okay. Both Corrado and Letang would return to the game, and Letang decided to make a grand reentrance by getting a sweet assist on Boesers second of the night
https://twitter.com/Prospects_Watch/status/927013194501185538
Kris Letang with the casual no-look, behind the back, pussy tap pass to the blue line instead of manning up and just clearing the fucking puck.
Phil Kessel then had a glorious chance off of a turnover that Markstrom made a really impressive save on.
https://twitter.com/ryanbiech/status/927011235693871104
The Pens shooting percentage is balls right now, and saves like these aren't helping it.
About 3 minutes later Phil Kessel lost his balance and fell to the ice, grasping his head in discomfort.
https://twitter.com/PensDen/status/927016844740976640
By fell I mean he was slew footed:
https://twitter.com/j_a155/status/927016364967120896
Pretty ridiculous there considering the puck was in front of both players. I'm sure this will result in a hefty $0 fine.
Kessel stayed on the bench but was later removed after a concussion spotter called down and told the Penguins to put him into protocol according to Sullivan:
https://twitter.com/PensInsideScoop/status/927039299828068352
One slew foot that wasn't a penalty probably ends Kessels "iron man" streak at 556 consecutive games; he hasn't missed a regular season game since the 2009-10 season, aka when Michel Therrian was still coaching the Penguins.
Nothing else of note happened this period.
https://twitter.com/penguins/status/927019704077750272
Nice foreshadowing in this tweet, as we would see more yellow in the form of Letang piss.
The last period of the last game of a road trip with Olli Maatta, Kris Letang, Frankie Corrado all going into the boards and Phil Kessel out of the game…
The Penguins weren't mailing it in which was somewhat encouraging, and Mike Sullivan was wisely spreading out his roster in this physical game to help get certain players off the ice. Turns out it was the right move less than 5 minutes in:
GREG McKEGG (2) Assisted by REAVES (2) @ 4:49
https://twitter.com/penguins/status/927028266329956352
This is actually a really nice goal for a few reasons:
Kris Letang pinches wayyyyy down low to help generate offense so Ryan Reaves covers (not something you would expect form Reaves)
While receiving the puck (you can see at the beginning of the gif) Reaves head is looking at McKegg the whole way (not something you would expect from Reaves)
McKegg takes a power-cut across the ice and makes a really nice deflection to pick up his 2nd of the year (not something you would expect from Reaves)
The hopes of winning lasted for one minute and seven seconds, and then that Boeser bro notched is hatty:
https://twitter.com/NHL/status/927034135859945472
Goal one: Letang and Maatta. Maatta turnover and the most bizarre line of attack from Letang you will ever see.
Goal two: Letang and Maatta. Turnover by Letang, everyone else stops moving
Goal three: Dumoulin and Letang. Dumoulin covers his man perfectly, Letang is trying to remember if he scheduled his stylist appointment for tomorrow or Monday
The goal was the back breaker and the Penguins just wanted to go home without losing anymore bodies or limbs. With 5 minutes left Hoe Whorevat scored to make it 4-2:
https://twitter.com/Canucks/status/927030516963991552
Game.
---
Thoughts:
The team is frustrated, and Sullivan made a pretty generic statement regarding the frustration:
https://twitter.com/penguins/status/927039861693075456
Another 39 shots on goal in this game with only 2 going in is a 5% shooting percentage. On this roadtrip: Minnesota (3.3%), Winnipeg (3.1%), Edmonton (10% and a win), Calgary (2.2%). In the 5 games the Penguins took 175 shots and scored 8 goals… 4.5% shooting percentage.
Ryan Reaves with a killer shirt s/o to @midnightrider for the screen grab: There are no words for how great this is.
The Penguins have 2 days off before facing Arizona at home on Tuesday, then have a very challenging set of back-to-backs Friday and Saturday when they travel to Washington and Nashville. Depending on the health of the defense the Penguins could easily be 9-8-2 this time next week.

I dated a dentist a while back. Whitest teeth I've ever came across!
I'll be here all night !
A Snowball In Hell
"A lot goes on in the hot tub" - Reaves (42%, 14 Votes)
"Gotta get two hands on the stick and get strong on it, not one handed and lackadaisical" - bourque (18%, 6 Votes)
"Brandon Sutter almost screwed himself on the ice" bourque (9%, 3 Votes)
"Maatta was rubbed out loudly there by Gudbransen." – Dave Randorf (9%, 3 Votes)
"This is where you start to snowball outta control here." - Dave Randorf (6%, 2 Votes)
"Ruhwedel pounded back in there." – Dave Randorf (3%, 1 Votes)
"You love to see the two big bodies go at it." – Louie DeBrusk (3%, 1 Votes)
"Green and Louie roomed together, and Green says he either faked being asleep or tried to slip an Ambien into Louie's water." – Dave Randorf (3%, 1 Votes)
"Sheahan's shot was partially deflected after his release" - Randorf (3%, 1 Votes)
"Hornqvist trying to tap on the back door." - Dave Randorf (3%, 1 Votes)
"Boy could you ever feel this comin." – Louie DeBrusk (0%, 0 Votes)
"Looks like he want's to stuff it on Murray"- Randorf (0%, 0 Votes)
"There is a hard one right there for Dumoulin." – Dave Randorf (0%, 0 Votes)
"Crosby in for Hornqvist, a little tip." – Dave Randorf (0%, 0 Votes)
"Looking for the tip of rust, he missed" - Randorf (0%, 0 Votes)
"Most of the play has been right down here." - Dave Randorf (0%, 0 Votes)
Total Voters: 33

Loading ...