Last season the Penguins went 5-4-6 in the second of back-to-backs, and though it's far from a winning record those 6 overtime games make it more bearable due to the free point. Heading into this game the Pens had already matched last seasons 4 regulation losses in the same scenario this season.
The Penguins came out ready to play. Tristan Jarry was between the pipes and the Penguins played not only their best first period in the second of a back-to-back, but also one of their best first periods this season. Multiple times it looked like the Penguins were on a 5 on 5 powerplay, but wash up Mike Smith decided to be a Vezina finalist.
https://twitter.com/penguins/status/926265100683628545
Bob Grove with some quickies:
https://twitter.com/bobgrove91/status/926267768466440193
https://twitter.com/bobgrove91/status/926278379409760256

The second was more of the same, but I forgot to mention that earlier in the day Penguins PA announcer dropped the bombshell that we've been pronouncing Conor Sheary's last name wrong this whole time.
https://twitter.com/penguins/status/926269418052771840
Tristan Jarry was very solid in his second NHL start:
https://twitter.com/penguins/status/926287829604491265
Saves like that by both goalies kept it scoreless.
https://twitter.com/penguins/status/926278612835360768
After a strong first period you felt like the Penguins had to strike in the second before the fatigue started setting in. Well they didn't, so when the third started it felt like we were just waiting for the Penguins to cave. Well, they also didn't. This is mostly because the new line changes has allowed Sullivan to constantly have offensive weapons on the ice, the difference between top TOI forward (Crosby 19:30) and lowest not named Reaves or McKegg (Kuhnhackl 13:03) is excellent roster management. It kept the team fresh, and for once they looked like they wanted to play a third period.
All of that to preface that the Flames finally cracked Jarry 15 minutes into the period off of a redirect:
https://twitter.com/RogersNHLLive/status/926291928949198849
Now the Penguins are done. No hope. No reason to try, just mail in the final five minutes.
Or start to show the haters
PATRIC HORNQVIST (5) Assisted by LETANG (10) & MALKIN (9) @ 18:48
https://twitter.com/penguins/status/926294107995205634
Note: Letang originally credited with the goal, the Pens twitter wasn't wrong.
The team would hold on in the final minute and finally earned a point in this situation, a very welcome sight.
The Penguins making it to overtime was an achievement, but hoping their legs would stay fresh throughout was a long shot. Though they had chances Calgary obviously had the advantage and 2 minutes in Giordano finished things off.
Thoughts:
Solid performance by Jarry, two more outings like that and GMJR may not have to look for a back-up
The Pens with 44 shots on goal. This current low shooting percentage is going to normalize soon, and it's going to be fucking filthy
The Pens had 20 blocks in the game, 4 of them (game leader) were by Frankie Corrado who has been noticeable which is more than can be said about the man he replaced.
Kris Letang with 26 minutes while Cole and Ruhwedel only get 18, I know I harp on this a lot but I really wish these numbers were closer, especially in the second of a back-to-back.
Points are good! Nothing to be upset about after this game.
The Pens are in Vancouver tomorrow, Derrick Pouliot is guaranteed to score, the question is for which team?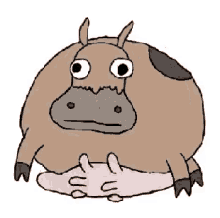 Our lack(tate) of 5on5 golas is UDDERLY redonkulous!
"A sneaky tip from Kessel, looked like a cobra comin out." – Errey (59%, 17 Votes)
"Rising shot, BANG, hits him in the throat area" - Errey (21%, 6 Votes)
"Smith kept his big black blade way up and in the way in front of him there" - Errey (10%, 3 Votes)
"Kuhnhackl got his stick caught between the legs of Gaudreau." – Errey (7%, 2 Votes)
"That one got me up, up here in the booth" - Errey (3%, 1 Votes)
"Crosby really showing off his lower body strength" - Mears (0%, 0 Votes)
"Went between his legs and hit the post, I've been hitting a lot of posts lately" - Rust (0%, 0 Votes)
"You saw Smith connect with the lower body of his own player." – Errey (0%, 0 Votes)
Total Voters: 29

Loading ...