The Penguins enter Brooklyn tonight with a chip on their shoulder after suffering their most embarrassing loss in the Mike Sullivan era on Wednesday night. The Islanders enter Brooklyn tonight with their tails between their legs because they suck. It is weird looking at the standings and not seeing the Blue Jackets at the bottom of the Metro, but I suppose the move from the Long Island life to Brooklyn was too much for the Isles to handle. The Islanders have played awful hockey. In the most Islander way of thinking they have started to look for trades to better their team. We all know that trading for one top line forward will suddenly make a hockey team better. Current targets are Matt Duchene and Brandon Saad, which are two of the most Islander style players possible (overrated, contribute occasionally, make lots of money). I don't know if you know this about us, but we are well cultured citizens, and try to bring our world influences to all of our readers. Making fun of other hockey teams sucking is a little immature, and we know this. We have decided to take the high road with our photoshops for todays game, and present to you some classic pieces of artwork. We call it the "Taste the Master's Grapes" Collection: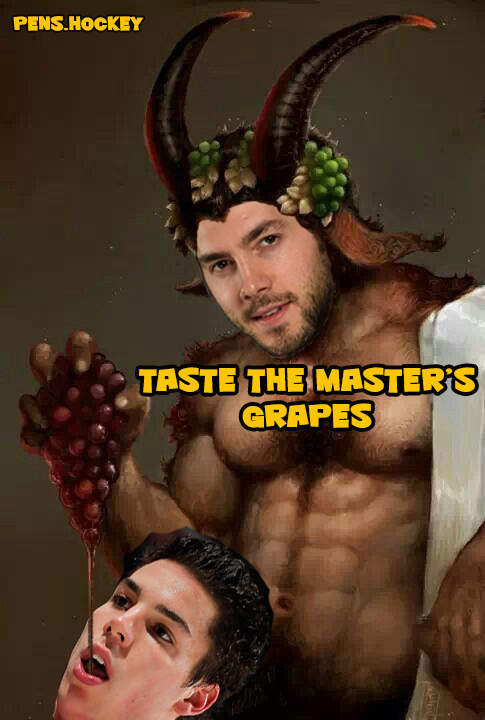 yeah, we aren't maturing anytime soon. If you want mature hockey coverage, go have your mom read you sports illustrated, and tell her thanks for last Tuesday.

This seems to be the most popular Islanders blog at the moment. No word on if you get a free mustache comb when joining.

This is our new section of the Gameday posts, where we highlight the opposing teams worst contract. PS: we need a catchy title for this section.
The Islanders were hard to pick a bad contract because, well, all of them are except for John Tavares. After help from many commenters we settled on:


The Islanders opted to not resign Kyle Okposo in the offseason because the idea of signing this 30 year old winger with significantly declining stats to a 7 year contract was just something they couldn't miss out on. Andrew Ladd most likely pissed himself from laughter when he got this offer, and signed it within 3 seconds. What a horrible signing.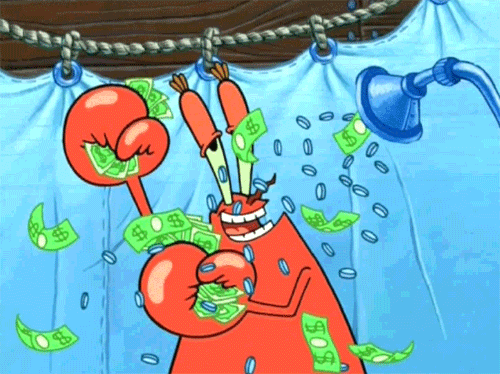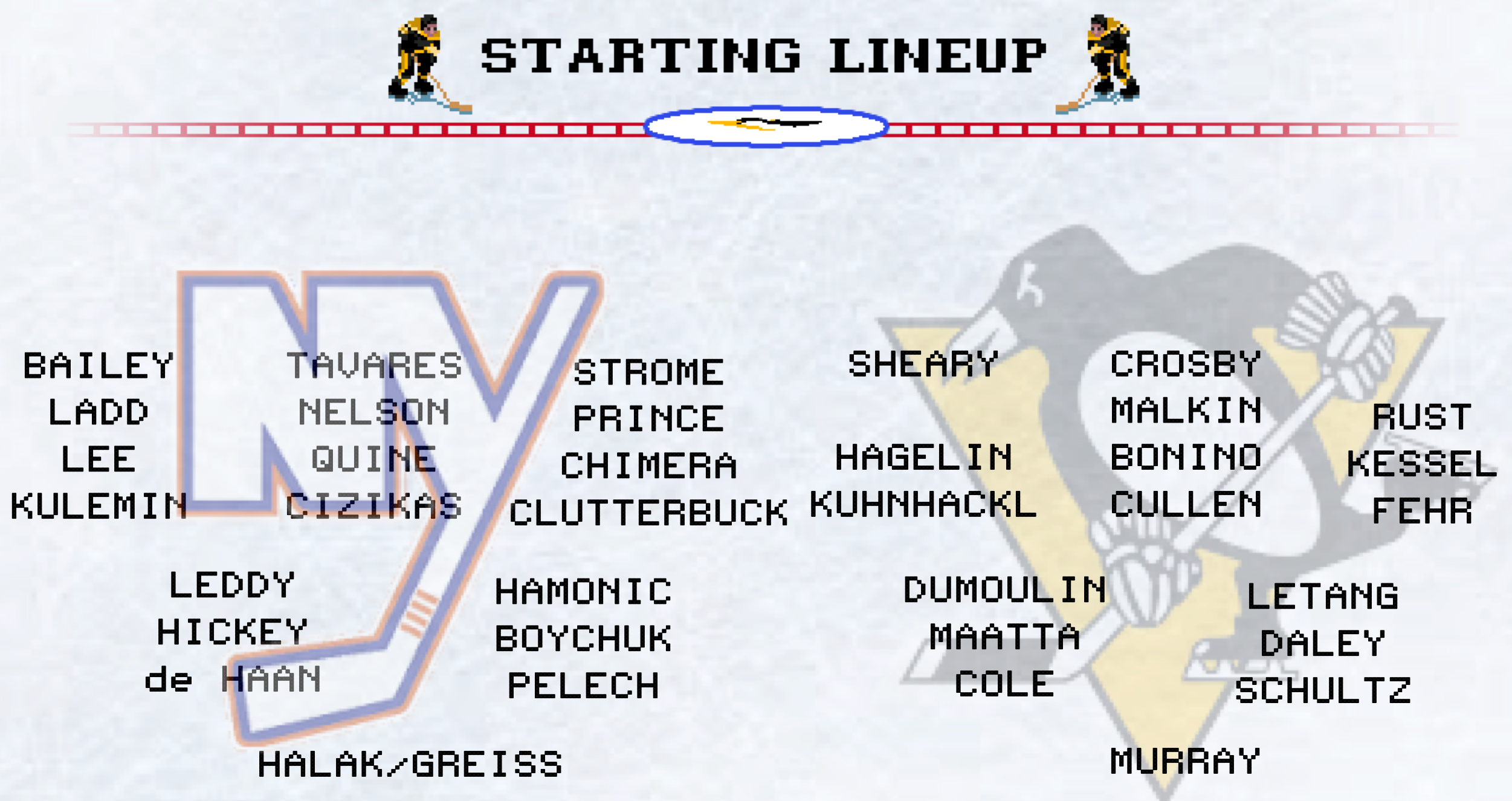 The lineup is a question mark entering this game. Patric Hornqvist is out with a concussion thanks to Matt Bitchkanen, when asked about the dirty hit Bitchkanen replied "ith wathnt dirthy, I didnth hear the whithle." Kunitz is also labeled as day-to-day, so currently we have no clue who is starting in this game. I will do my best to update the graphic around 2 pm after the morning skates are over, but as always you can check the comments below for the most recent updates. Though if Kunitz is out I wouldn't mind seeing the Malkin Kessel duo again.
---
Even with the injuries and changing roster the Pens have to respond to their performance from Wednesday night, and the Islanders would love to ruin said response. The Islanders have taken on the common role in the Metro division of trying to play better than the Penguins by being aggressive, instead of you know, playing better. These games usually get the blood boiling and I don't see that trend changing tonight. Crosby owns the Islanders in his career, so look out for him to score 1 or 5 tonight.
Maatta Mega Millions!

How to enter
EACH GAME you must tweet to @penshockeyblog the period and time when Olli Maatta will score a goal.The time goes by the time shown on the screen. The winner of the jackpot will be the user with the closest prediction. The pot will increase by $3.00 every game that Maatta doesn't score a goal.
The tweet should look like this (modeled after the screenshot above) feel free to copy and paste and change the period and time:

#MaattaMegaMillions 3rd 6:48 @PensHockeyBlog

If you don't do it in this format, we won't see it and we won't count it. So copy and paste and change those numbers.

Current Jackpot… $40

The last regular season goal scored by Maatta was against the Islanders so instead of increasing tonight's pot to $32 we are increasing it to $40. For the record, I made up that part about Maatta's last regular season goal. I have no clue when that was or who it was against.

I have no clear line of hate for this team. Hmmmm, gotta think a minute, back to say…6th Grade…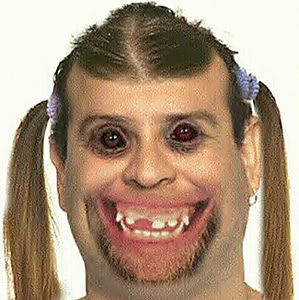 Who's the FUGLIEST ISLANDER with the biggest KOOTIES?
Clutterbuck (45%, 10 Votes)
Hamonic (18%, 4 Votes)
Cizikas (9%, 2 Votes)
Chimera (9%, 2 Votes)
Some other POS Brooklyn'er (9%, 2 Votes)
Boychuk (5%, 1 Votes)
Tavares (5%, 1 Votes)
Seidenberg (0%, 0 Votes)
Greiss (0%, 0 Votes)
Leddy (0%, 0 Votes)
Ladd (0%, 0 Votes)
Halak (0%, 0 Votes)
Total Voters: 22

Loading ...
GAMETIME POLL: TASTE THE MASTER'S GRAPES…TASTE EM!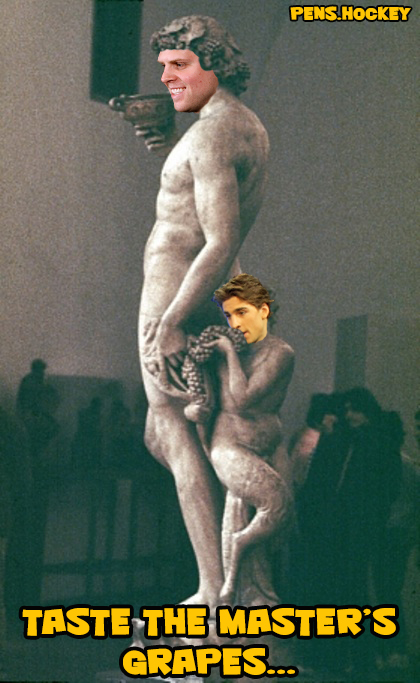 Who will score the GWG as the Pens dismantle the Hipsters tonight?
LeTang (44%, 4 Votes)
Mattaa (22%, 2 Votes)
Malkin (11%, 1 Votes)
Kuhnhackl (11%, 1 Votes)
Bonino (11%, 1 Votes)
Daley (0%, 0 Votes)
Cullen (0%, 0 Votes)
Sheary (0%, 0 Votes)
Kunitz (0%, 0 Votes)
Hagelin (0%, 0 Votes)
Crosby (0%, 0 Votes)
Some other Pengy? (0%, 0 Votes)
Total Voters: 9

Loading ...