The Penguins come sliding in to Madison Square Garden looking to get back on the winning side of things. We highlighted it in the last Gameday post agains the Rangers, but right now New York is playing above statistical norms, and that was on display against the Pens on Monday. Beyond the stats, the Rangers also played hungrier than the Penguins did, most likely because the Pens were full from chicken tenders. In case you missed it, Mark Madden still hates blogs: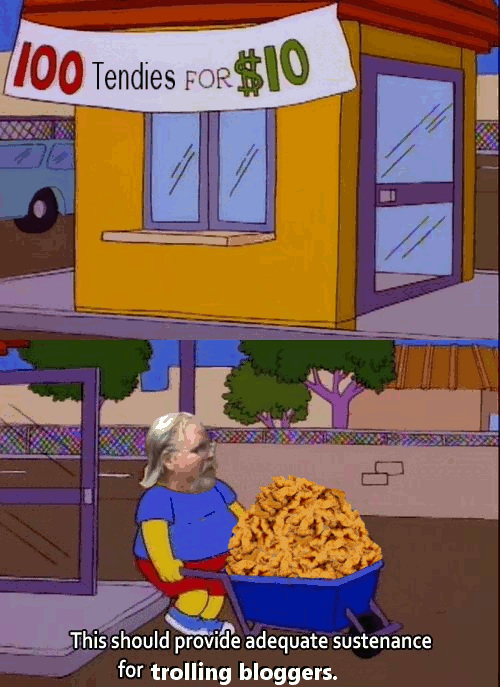 All useless things aside, the Penguins are looking for some answers following their last few division games, we sent a spy to sneak in to the Penguins video room and got a pretty good look at tonight's game plan:
In order for the Penguins to carry through with this plan, some things need to change. The loss of Chris Kunitz and Patric Hornqvist has resulted in a gaping loss of net front presence, and the Pens need to find a way to adjust for this. Hornqvist is criminally underrated for his ability to drive to the net and open up space for Sidney Crosby, and either Carl Hagelin or Conor Sheary are going to have to play the distractor to give room for Crosby to work. The Penguins read our blog, as confirmed by them practicing with the defensive pairings we suggested in the recap, and hopefully they roll with those lines. Olli Maatta paired with Kris Letang, tonight would be a great night to put a bet on an Olli goal. The third key to this game will be the taming of Evgeni Malkin, who after watching for the last few weeks we feel it is safe to assume that his wife has put him on diaper duty recently and he isn't getting enough sleep. For as much dogging as we give him, I am positive that he is even harder on himself: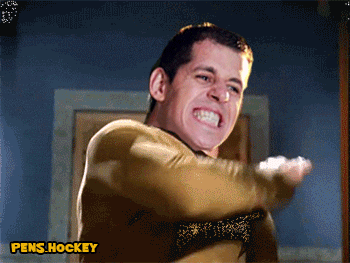 A home and home is a perfect time to make adjustments and see how well they worked, so hopefully the Penguins roll with the changes they made in practice so we can have a good comparison with Monday's game.

Blue Shirt Banter and NY Rangers Blog are the top two sources. A dear friend, kissing lesbian skeletons, was looking for us on tpb last Rangers game, so maybe yinz can get him over here.

Last game we gave Lundqvist this award, and while his contract is most likely the worst on the team, we always love when a team pays someone not to play for them.

Paying Brad Richards $3 million to play for you for 1 year is a mistake, so paying him over a million for 12 years to not play for you is just embarrassing.
I forgot to change the goalie for the Rangers. It is Baby Stuff tonight, who cares. I wrote in the defensive pairings that the Pens used in practice yesterday, and I am excited to see this change because I have been asking for it for awhile. We had a conversation about these exact pairings with Bill West from the Trib and Pat & Leah the other day on Twitter, so we aren't alone in our excitement. Also, thanks for the shoutout from Pat & Leah in their latest podcast episode released last night.
The Penguins have a lot of questions right now, and hopefully after tonight we have some answers. The Metropolitan Division is shaping up to be one hell of a battle this season, so earning points against divisional teams may end up being crucial later on. There is only one thing to do tonight: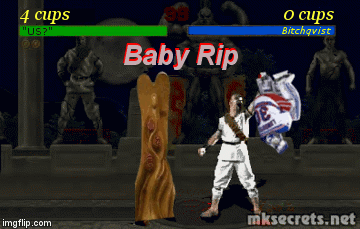 ---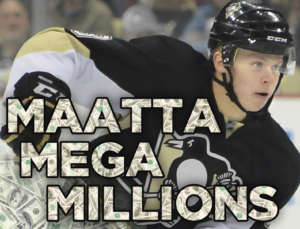 Jackpot tonight is $49. Make sure you get your selections in before puck drop!

Baby Stuff gets a visit from his Uncles SID and GENO…FRK THE RAGS!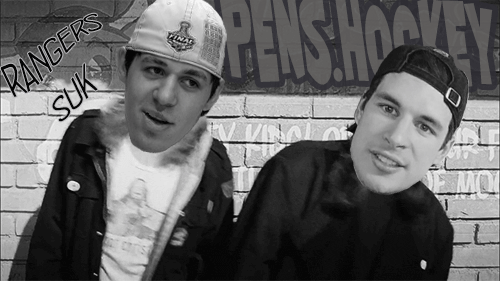 Who's gonna be the HERO we deserve tonight and pound home the GWG?
Kessel (24%, 5 Votes)
Malkin (19%, 4 Votes)
Crosby (19%, 4 Votes)
Sheary (14%, 3 Votes)
Guentzel (10%, 2 Votes)
Mattaa (5%, 1 Votes)
Rust (5%, 1 Votes)
Cullen (5%, 1 Votes)
Hagelin (0%, 0 Votes)
Kuhnhackl (0%, 0 Votes)
LeTang (0%, 0 Votes)
Some other 'Golden' Penguin (0%, 0 Votes)
Total Voters: 21

Loading ...
DOAN FORGET UNKLE FATTY WANT'S YOU TO PLAY MATTAAMEGAMILLIONS
… CUZ IT'S TITS