The Penguins went in to New York last night and after the first period our twitter feed looked like they had just gotten eliminated from the playoffs. During the first intermission, I can only assume Mike Sullivan threatened to make the team adhere to a mandatory vegan diet for Thanksgiving if they didn't start playing right. What a response. I know you are with friends and family right now, Aunt Cindy is talking about the election, Uncle John wants to know if you're dating again, your mom is in my room, and so on, so just relax, and let everything around you slip away as you dive in to this glory.
Rick Trash assisted by THE! & Zuccarello @ 4:22 PPG
Mandatory Geno penalty, Check. Lose defensive zone faceoff while shorthanded, check. Fail to cover bodies and clear garbage from in front of the net, check. 4 second powerplay goal. Fleury would've saved that.

Mr. Wilson (3) assisted by Kessel (15) & Bonino (5) @ 2:02
Apparently, Phil Kessel's playmaking ability has gone unnoticed by scouts as well, the dude's passing is as lethal as his shot, and as soon as he circles out from behind the net and the defenders fall off like that, you know a prime scoring opportunity is coming. Mr. Wilson decided to show up, hello there secondary scoring.
Sidney Crosby (13) assisted by Cole (3) @ 4:58
How many times have we seen this? Just great hands and a perfect deflection. Ian Cole just kind of stands at the blue line for a few seconds confused as to how it went in (he was hit after the shot and didn't see the deflection), and to be honest I was confused too until I saw the player that tipped it has an 87 on his back.
Phil Kessel (5) assisted by Bonino (6) @ 10:12
50 minutes before this goal went in, someone on the twitter handle @penshockeyblog said Kessel's hand injury was obviously bothering him and that's why he isn't shooting. #amateur.
Sidney Crosby (14) assisted by Letang (10) @ 12:57
In Monday's game the Rangers scored off JT Millers butt. The Penguins finally got some luck to bounce their way with this one. Baby Stuff was a second away from his 19th nervous breakdown, so the Rangers gave him a pacifier and put him on the bench.
Conor Sheary (4) assisted by Crosby (5) & Hagelin (5) @ 16:42
The Penguins almost spent a full 2 minutes in the Rangers defensive zone leading up to this goal. It was more sustained pressure than the powerplay as mustered in 5 games. Great play by Crosby to win a battle. It is that exact hungriness for the puck that was missing on Monday. Conor Sheary has a nasty shot on him, would love to see him shoot from this angle more often.
Matt Cullen (4) assisted by Schultz (5) & Fehr (2) @ 13:05
A lot of people on twitter were talking about how Nick Bonino has been the most disappointing player this season, but that just isn't true, because Eric Fehr still plays for the Pens and you forgot about that. Schultz still looking for his first goal of the season, but the Penguins Dad got the tip on this one. Just a fun dagger to whatever heart was still beating in New York.
---
THOUGHTS:
Sidney Crosby with yuuggee leadership in this one. Taking exception to a Ryan McScumbag hit from behind to Sheary, Crosby wasted no time in taking off the gloves and tossing Ron McDonald around like a rag doll. Leading by example, he then went on a meth-like rage for the rest of the period, and there was no doubt the Pens would win
Penguins rolled with the new defensive pairings and absolutely smothered the NHLs hottest offense. We are basically hockey geniuses for suggesting this switch
Splitting a home and home with a divisional foe is never a bad thing, especially when you have to go on the road to earn the win
Going in to Minnesota after a big win and a holiday, gotta hope the Penguins come out and build from this win
The Pens wrap up these 10 games with a 5-3-2 record after going 7-2-1 in their first 10

Grabner yerself a big ole Gobbler Leg and have at it!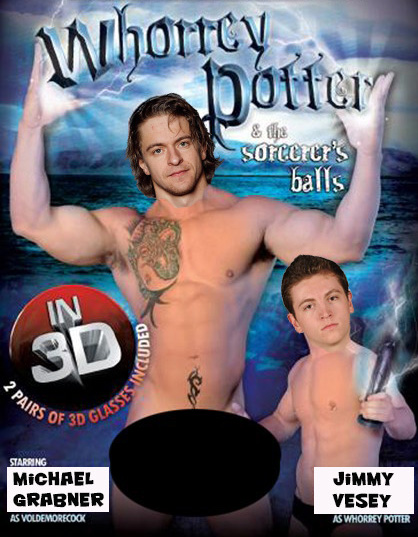 Last night was "Magikul" ...Down a shot of "Patronus" select yer "Whorecrux"and go fap yer turkey ; )
1) "Nash went down, Crosby went on top of him and was givin him the business." — John Giannone (44%, 8 Votes)
6) "And in the back door comes Nash" -Errey (22%, 4 Votes)
2) "Kuhnhackl on him, double-teamed by Cullen." — Sam Rosen (11%, 2 Votes)
4) "And they still can't get off" — Sam Rosen (11%, 2 Votes)
5) "The Penguins really came out hard in the second." — Sam Rosen (11%, 2 Votes)
3) "They let Wilson slip right through em." — Joe Micheletti (0%, 0 Votes)
Total Voters: 18

Loading ...
---
I hope you all have a happy Thanksgiving, and truly enjoy the time with your respected families, loved ones, and friends. It is easy to get wrapped up in this crazy world and forget to just take in the moment sometimes. That aunt that annoys the hell out of you isn't always going to be there, so try not to take it all for granted. I sincerely wish you the happiest of holidays, and please, if you are going to drink do so responsibly: a lot and at home. Please do not drink and drive. Thank you for taking time out of your holiday, and any day for that matter, for reading this blog, now get back to stuffing your face and bitching about the weather!