November is ending, and the Penguins are trying to finish this recent stretch of 10 games with a winning record. Playing so many division games this early is a bit of a blessing, because there really isn't a better measuring stick than going toe to toe with the Capitals and Rangers in less than 7 days. You don't need advanced stats, or regular stats, to tell that right now the Penguins aren't stacking up. The Penguins defense is shaky at best right now, and because of this the Dougie Hamilton trade rumor is getting larger and larger. While I don't think a trade for a defender is necessary right now, I don't understand why the Pens haven't switched the pairings. Letang and Maatta had great results during the regular season last year, and though Dumoulin and Letang became a thing mainly in the playoffs and it worked, it isn't working now. As you will see through the highlights, the Penguins defenders were not urgent enough or hungry enough on the puck in their own zone for most of the goals. Twitter flipped it's shit and blamed Fleury, but I hate to tell you, Matt Murray loses this game too. Everything the Rangers throw to the net bounces the right way right now, and if the defenders are turning the puck over and giving increased chances, the man in net doesn't matter. Even if Murray would've saved some that Fluery didn't, the Penguins weren't hungry enough, and the result would've been the same.
Jake Guentzel assisted by Kessel (13) & Daley (5) @ 1:02
The goal wasn't that great, and should've been saved, but the reaction from his family is just awesome. Everyone couldn't resist with their Lemieux references. Last Penguins player to score on his first shot of his first game was Derrick Pouliot, so let's just take Guentzel for what he is on the surface and appreciate that, instead of building unrealistic expectations again.
It's a good day to be a Guentzel. pic.twitter.com/cp8SrHVkUc

— Pittsburgh Penguins (@penguins) November 22, 2016
Jake Guentzel (2) assisted by Malkin (9) & Kessel (14) @ 13:12
Phil Kessel has sneakily climbed into the top of the NHL in assists. We've been harping on his playmaking ability all year and how that was never an advertised part of The Thrill. This is a better goal in my opinion than Jake from Statefarms first, a willingness to follow the puck to the net and chip it in. Keep it up kid.

Rick Trash @ 4:51
It seems like every time Rick Nash scores a goal against the Pens they are saying how it is his first goal in 5+ games. Cole was the one that originally lost the battle on the wall, and the play doesn't happen if he wins. I know what Schultz was thinking, and it was a good play, the puck just happened to bounce the one way to make it not a good play.
Michael Granber assisted by McDonagh @ 14:23
Fleury never figured his positioning out after he battled one to the corner, but again, it was Trevor Daley losing a battle that started everything. The Rangers were hungrier and out battling the Penguins defenders in the defensive zone, and that hard work resulted in two goals.
J.T. Miller assisted by Hayes @ 19:11 SHG
Sullivan has been pretty smart about recognizing when things aren't working. The Penguins have been giving up unlimited short-hand chances since the Edmonton game. It is time Sullivan. If the power-play was still clicking at 40% then I would shut up, but it's not. It is time to put 2 defenders out there.
The Rangers fell into a trap and the Penguins had no answer for it. They got like 2 shots of in the first 12 minutes of the third.
Kevin Hayes assisted by McDonagh @ 12:46
As we highlighted in the gameday, the Rangers have an out of this world PDO, which means they are getting some extreme "puck luck." However, as is a theme, this goal does not happen if Dumoulin makes a better play. 3 of 4 Rangers goals to this point started on a Penguin's defenders stick in the defensive zone.
Derek Stepan assisted by Nash & Grabner @ 18:37
Empty Net goal, honestly not even sure Sullivan should've pulled the goalie. If you can't get through a 1-2-2 trap with 5 men, 6 sure isn't going to open new pathways.
---
THOUGHTS:
Jake Guentzel looked great in his debut, with Kunitz labeled as "week-to-week" we should get a good sample size of what he can do. If he continues to play well with Malkin it will be a hard decision for the Pens to send him down over Wilson
We harped on calling Guentzel up since day 1, and we were right. So I am going to harp one more time, that the Pens should just try a 58-3, 6-8. 28-4 defensive set up. The next game against the Rangers would be a perfect time, because then you can compare against the same offensive threats
Broken record still, but please take Malkin off the point on the Powerplay, Letang and Schultz/Daley would be an improvement
With Hornqvist and Kunitz out the Pens are going to sorely miss the net front presence. Hornqvist is severely underrated on Crosby's line, because he generates so much attention away from Crosby. If Hornqvist is out for a while it will be interesting to see how Sullivan adjusts
Thepensblog have been mentioning it for years, but I had no clue how much Mark Madden hates blogs. Since the word blog is in our twitter handle, it was easy to bait him in for some free advertising. Amateurs indeed.
Maattamegamillions now over 50 smackers… look out Loretta.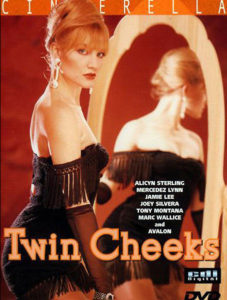 "WE" got our left cheek smacked last night…have to protect our right tomorrow…so for now PORN PALS…
Grabner yer stick...and pick a porn.
1) "Schultz went down and Nash buried it" -Steigy (32%, 7 Votes)
3) "You don't wanna mess with that twig right there." — Errey (23%, 5 Votes)
4) "Daley watchin the backdoor." — Steigy (18%, 4 Votes)
2) "Got a lot of bangin goin on on the near wall." — Steigy (14%, 3 Votes)
5) "Now they blow it." — Steigy (5%, 1 Votes)
7) "Cole drives it right back in." — Steigy (5%, 1 Votes)
8) "Kessel tried to sneak one in on Raanta." — Steigy (5%, 1 Votes)
6) "Maatta finds that opening." — Steigy (0%, 0 Votes)
Total Voters: 22

Loading ...
Honorable Mention: Rust's & Cole's staches are at such hot lava-porn levels, Kennywood is considering offering them as a new ride for the ladies this spring!