The Penguins continue their tour of vacant states tonight when they take on the Minnesota Wild in a black Friday showdown. The Wild are coasting around .500 hockey while the Pens are coming off a big win over the New York Rangers. Minnesota is just one of those teams, the Penguins play them twice, then you forget they exist until they get eliminated in the first round of the playoffs. One of the simplest and most accurate ways to sum up this team I have ever seen:
It's just… I don't know what it is about this team but just thinking about them makes me bored. Last game I remember it being mentioned in the comments that the Wild are the Western conference version of the New Jersey Devils. Extremely  accurate comparison. Hopefully the Penguins don't fall in to the gaping hole of boredom that is the Minnesota franchise, and they continue playing the way they did at Madison Square Garden on Wednesday night.

The Wild didn't get a Black Friday deal on the Suter and Parise contracts, there was a time Pens fans were upset about the Parise signing. What a cap strangle that would've been. Those two players make reasonable money compared to our winner, Marco Scandella:


4 million dollars a year for a career -14 player that averages 0.24 points per game. Honestly after looking at this contract we have no reason to ever bitch about Olli Maatta again.

Hockey Wilderness a sportsnation platform blog and there is also Gone Puck Wild
Drop by and say hi, try to get them over for some friendly banter, or go over and be dicks, whatever wets your whistle.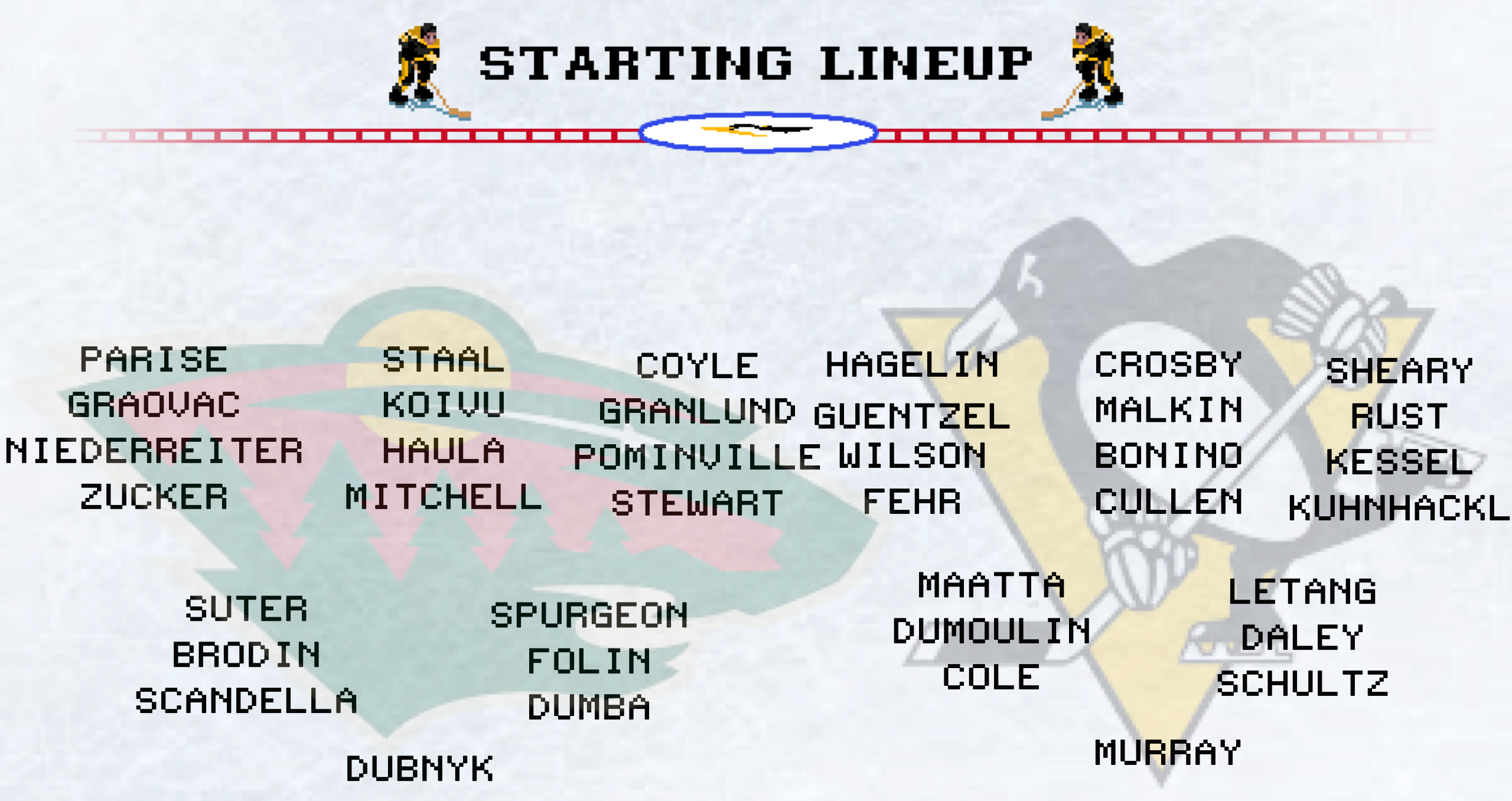 I went ahead and used the same lineup the Pens iced on Wednesday because I can't imagine Sullivan making changes. Note that this most likely means Sullivan will make changes. The new defensive pairings along with some adjustments completely shut down the Rangers Wednesday, suppressing them to a 24 minute no shots on goal period at one point. I'm an amateur and a tool of a blog writer, but I think I can say that if you reduce scoring chances you have a higher chance at winning. Argue about who starts in goal below, I'm rolling with MMX. The last time these two teams met the Pens put up 392 shots in the first period and hit the post on 44 of them, allowing Minnesota to sneak in and win the game 4-2. If the Pens play like they did Wednesday this should be an easy win, but one time I was told there is no such thing as an easy win by a superior being, so there's that.
LET'S GO PENS!


What's moar appropriate than a fat man jiggling at Thanksgiving?
This is too easy : /
Who's gonna stop the "loady's" happy dance today with the GWG?
Kuhnhackl (25%, 2 Votes)
Malkin (13%, 1 Votes)
Maatta (13%, 1 Votes)
Sheary (13%, 1 Votes)
Guentzel (13%, 1 Votes)
Crosby (13%, 1 Votes)
Some other 'delicious' flightless bird? (13%, 1 Votes)
Hagelin (0%, 0 Votes)
Kessel (0%, 0 Votes)
Cullen (0%, 0 Votes)
Rust (0%, 0 Votes)
Boninio (0%, 0 Votes)
Total Voters: 8

Loading ...