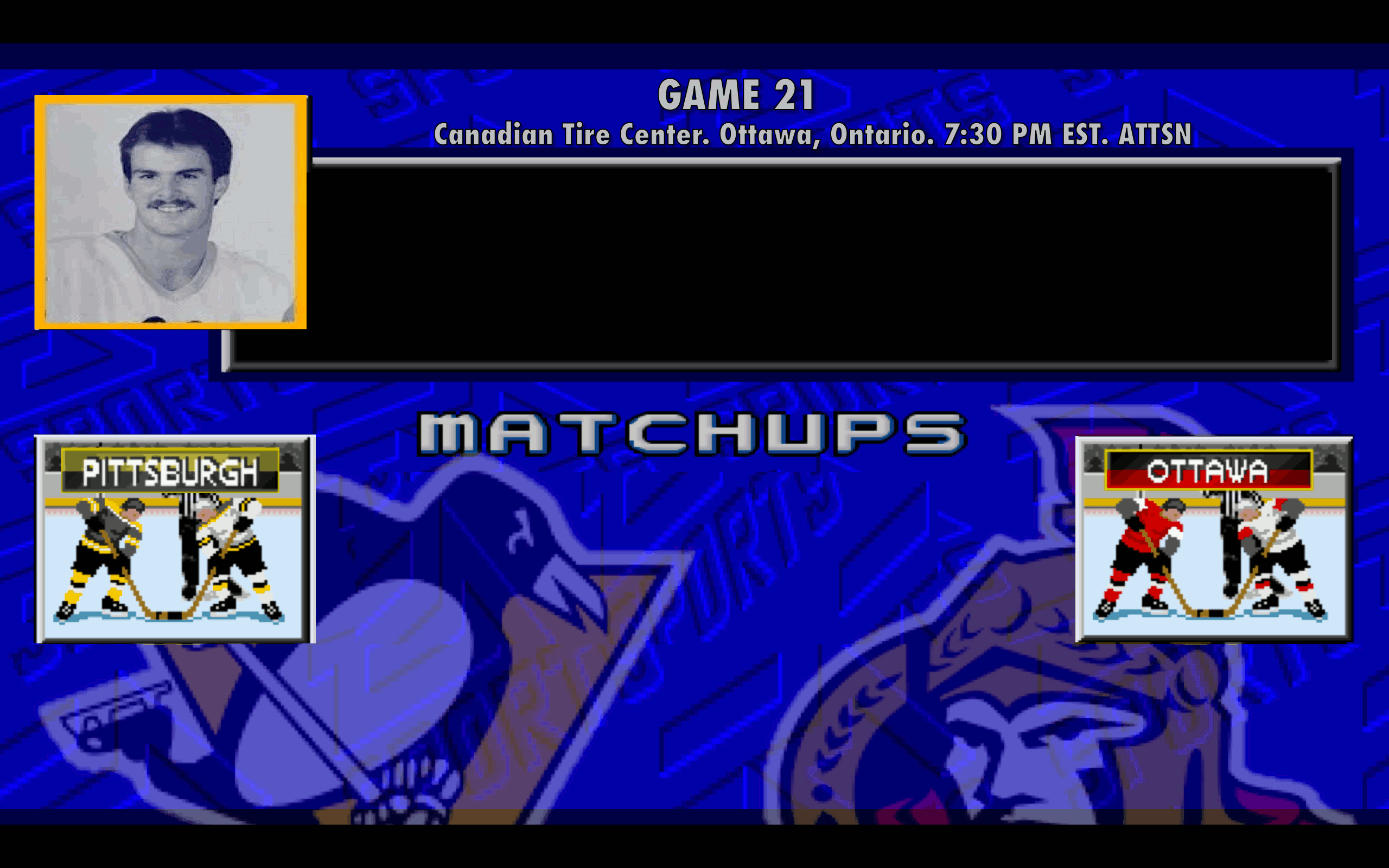 It's been 175 days since the last time these two teams last met, and maybe you need a refresher on how that went:
https://youtu.be/DwQd2d7KYfc
The days that followed saw a franchise go on to win it's second Stanley Cup in a row while the other still has this posted in their hallway as their most recent win: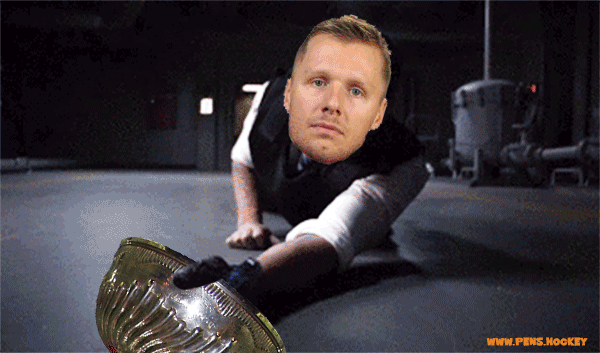 To their credit the Senators didn't go ballistic in the offseason like most teams that come within a goal of the Stanley Cup as they didn't make much noise. Instead their big splash came about two weeks ago when they freed Matt Duchene from the Colorado Avalanche at the expense of some draft picks and Kyle Turris. To let this sink in, a guy with a name pronounced douche is a Senator, it's too good to be true.
Last time Ottawa won a cup it was still literally just a cup. Does adding Duchene to a defensively minded trap first system that sucked the life out of Bobby Ryan change that?
Ryan was a consistent 30 goal scorer, even when only playing 64 games in 2008-09, since joining Ottawa he has hit 20 twice… coincident or nah?

So how is Ottawa this year? They currently boast an 8-3-5 record, which is also known as .500 with some charity points for trying, equal to the Penguins 10-7-3. Isn't it ridiculous that tonight is Ottawa's 17th game and the Penguins 21st? What a crazy start for the Pens.
Diving into some Senator stats we see that the team is actually getting some good bounces, which might be concerning for a team that is only .500. Ottawa currently has 58 GF compared to a 46.6 expected goals for, a 101.1 PDO, an 11.1% shooting percentage, and no sexual allegations while facing the 13th easiest schedule in the league. What does all of this say? The Senators are fortunate in that they have been playing some weak opponents and their 21 of 32 possible points may be a little misleading (stats as usual from corsica.hockey and hockey-reference.com).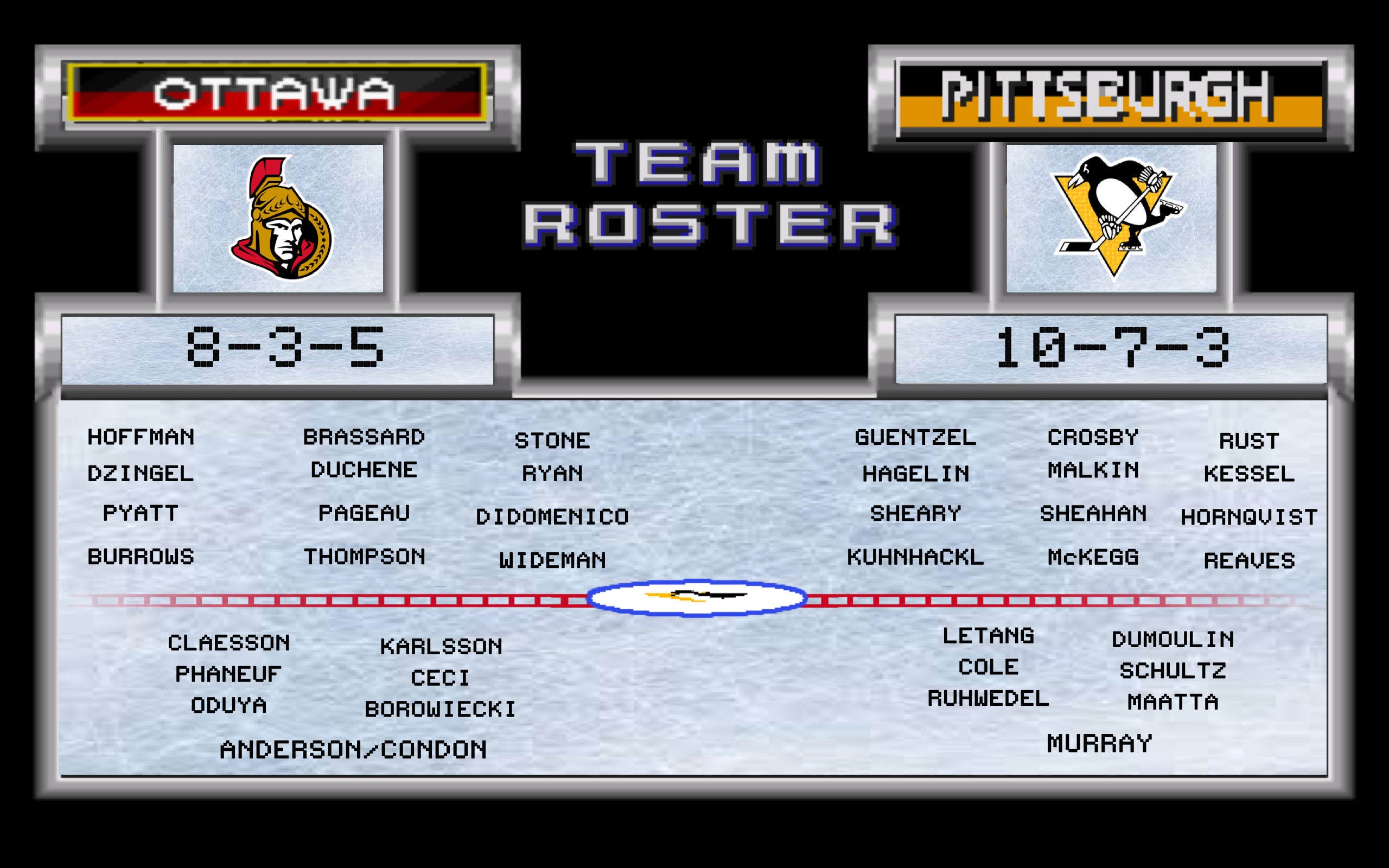 That is not a typo, defenseman Chris Wideman is currently slotted in on the Senators 4th line. Flashbacks to Deryk Engelland on the wing, back when people supported everything Dan Bylsma did, yikes. Didomenico might be my new favorite name in the league, it sounds like you are agreeing to something a Spanish speaking person said, "ditto mi amigo." Good to see Dion Phaneuf still exists, which lets me use one of the best hockey gifs ever made:
The Penguins will most likely go with the same group of forwards that they used in Buffalo considering they went with the same lineup in practice yesterday. Mike Sullivan was relatively satisfied with his teams effort and output with this lineup so it makes sense to give them another go. Malkin and Kessel are obviously connecting on another level right now, and adding Hagelin seems like a plea for him to do something other than skate fast. As pointed out in the comments yesterday the third line spells out as "she she horny" so that obviously has to stay, also I'm one of the few that likes this line right now considering their limited time together. Riley Sheahan takes care of business in the corners, Patric Hornqvist does his job in front of the net, and it leaves Conor Sheary alone to do what he does. I somewhat understand people being upset at Sheahan for not scoring, but if this line starts scoring does it matter who puts it in as long as it is someone in the bottom 6? The team is still attempting to make the fourth line work and they even got their most icetime in over 3 weeks last game against Buffalo when both Reaves and McKegg received over 8 minutes.
The Penguins defensive pairings should stay the same as well, as the steady hand of Brian Dumoulin is being used to help Kris Letang through his rough patch, Ian Cole is back to loving Justin Schultz, and Olli Maatta and Chad Ruhwedel have quietly put together some really solid play as a pairing. The only hope is Sullivan learned from his late game change against Buffalo and keeps Schultz on the top powerplay unit over Letang.
WHO TO WATCH
FOR PITTSBURGH:     Riley Sheahan
Everyone is going crazy crying about the Penguins not resigning Nick Bonino as if they just realized it happened, which is funny because if he was still on the team they would probably just now be realizing that, too. Sheahan, against popular belief, has been adjusting well to Sullivans system and is doing almost exactly what he was brought in to do. He is playing well defensively, winning faceoffs, and killing penalties. I'm not sure why some people thought the Penguins traded for a 40 goal scoring third line center but they didn't, because news flash, Nick Bonino wasn't that either. Bonino was a 20 goal scorer once, and it wasn't with the Penguins. In his first season with the Penguins he scored 9 goals in 63 games and nobody knew he existed until HBK started dominating in the playoffs. In his second season Bonino notched 18 goals for the Penguins. Therefore lets all cool our jets on calling Sheahan a bust considering he has only played 11 games in this system so far, and he has 52 games left to score 9 goals before you can say he is doing less than Bonino.
FOR OTTAWA:     That Awesome Trap
As we are well aware from last years playoffs Ottawa is all in on the Guy Boucher trap. This comes at a time when the Penguins forwards haven't been very good in protecting the puck in the neutral zone or recovering to help their defense. This could result in a very long night for the Penguins, or it could be exactly what they need to remember how to do their fucking job. If the Penguins can remember what it takes to beat the trap it will not only help them win this game but it will also help them as a group moving forward. If not, Matt Murray and co will get to face more 2 on 1 rushes than most goalies see in practice.
---
Final Word:
It's pretty cut and dry, the two Eastern Conference finalists are .500 going into this game and one of them won't be afterwards. Ottawa is home and will have the fans trying to rewrite game 7 in their favor and the Penguins have been on the road so much they have slept in hotel beds more than their own beds at this point in the season. Reliving the playoff series is a great opportunity to see where the Penguins truly are in terms of both compete and responsibility as the trap takes more patience than we've seen out of the team so far. One added dimension is that Ottawa likes to get physical, so don't be surprised if Ryan Reaves gets 20 PIMs in this one.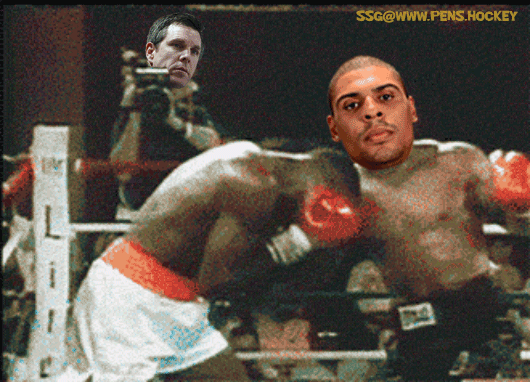 HOCKEYPORN POLL SHOWDOWN – ROUND 2 – G11-G20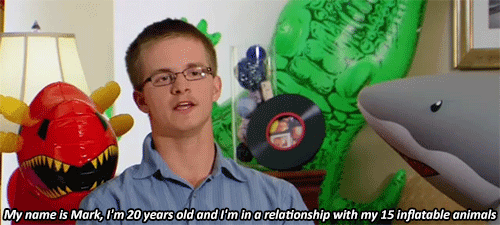 REALLY WEIRD FIRST 20
G11) "He's played with that long stick all his life, so he's accustomed to it. He's just able to choke down, feels very comfortable doing that." – Errey (25%, 8 Votes)
G19) "Turris in the corner, now you got Dumo coming on him, now Sheahans coming on him..." - Caufield (19%, 6 Votes)
G17) "I'm taking pictures of this stuff so I can look at it when I'm down. Makes me feel good." – Errey (19%, 6 Votes)
G15) "A sneaky tip from Kessel, looked like a cobra comin out." – Errey (13%, 4 Votes)
G18) "Orpik then gets a face full of Hornqvist." – Joe Beninati (9%, 3 Votes)
G14) "You need to get that up 12 inches at least, but in tight quarters, easier said than done." - Errey (9%, 3 Votes)
G16) "A lot goes on in the hot tub" - Reaves (3%, 1 Votes)
G12) "Scoring the dirty way, in that crease" - Errey (3%, 1 Votes)
G13) "I think he's gonna give it to me, I think he's gonna give it to me...and then he didn't" - Gary Galley (0%, 0 Votes)
G20) "If you're gonna put it in there, put it in an area where you know it's gonna come back out." - Errey (0%, 0 Votes)
Total Voters: 32

Loading ...
PAST WINNERS: 
ROUND1   – G5) "Guentzl doesn't waste any time and he bangs all the holes." – Bobby "The Chief" Taylor – 10/36 votes & 28%