The Penguins under Mike Sullivan love playing at home, coming into this game the Penguins had played 100 games in Pittsburgh under Sullivan with a ridiculous record of 73-20-7 per Josh Yohe at The Athletic. A 73% win percentage and an 80% point percentage is just kind of nuts.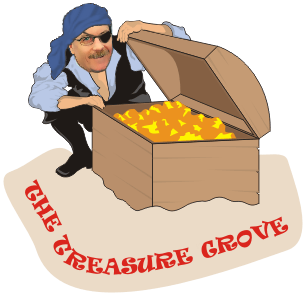 https://twitter.com/bobgrove91/status/930582115279806465
So with a lower TOI Phil Kessel is currently on a career high pace and Malkin is on pace for his best season since the lockout… interesting concept, it's almost like playing less per night results in better hockey overall?
https://twitter.com/bobgrove91/status/930575070556229633
Spoiler Alert: 31 of 35
https://twitter.com/bobgrove91/status/930578593394188288
A stat that only Bob Grove could supply
https://twitter.com/bobgrove91/status/930579096945360896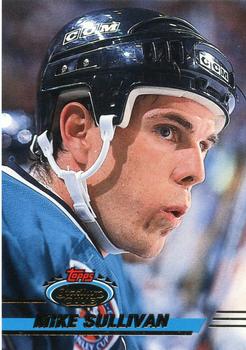 The Penguins showed a Wrecking Ball appreciation video to congratulate Recchi on his hall of fame induction:
https://twitter.com/penguins/status/930597605855330304
Drafted in the 4th round, Recchi would end up scoring more points than anyone drafted in front of him… crazy.
As Bob Grove reminded us on Twitter, the last two games against Buffalo started off by Buffalo taking a 3-0 first period lead. Stranger things would be the Penguins won both of those games 4-3. Deja vú would be Buffalo striking first and early as gameday highlighted Evander Kane notches his tenth of the season:
https://twitter.com/NHL/status/930594728969752577
The breakdown of this goal is easy, to start you learn from a young age that you always want to receive a puck from a defender with your back to the boards so that you are facing the play. Ian Cole sees an open Kessel and gives it to him regardless of the fact that Kessel is skating away from the goal and facing the boards. He also doesn't hit Kessel in the center of the dot because the pass is slower than it should be and Kessel skates to the puck:

The Sabres as a group make the decision to pressure Kessel as they realize he is in a vulnerable position.

It's the over commitment by Jack Eichel that really forces the turnover, which could've bit Eichel in the ass but it didn't because Kessel's only option here is a backhand chip behind the goal.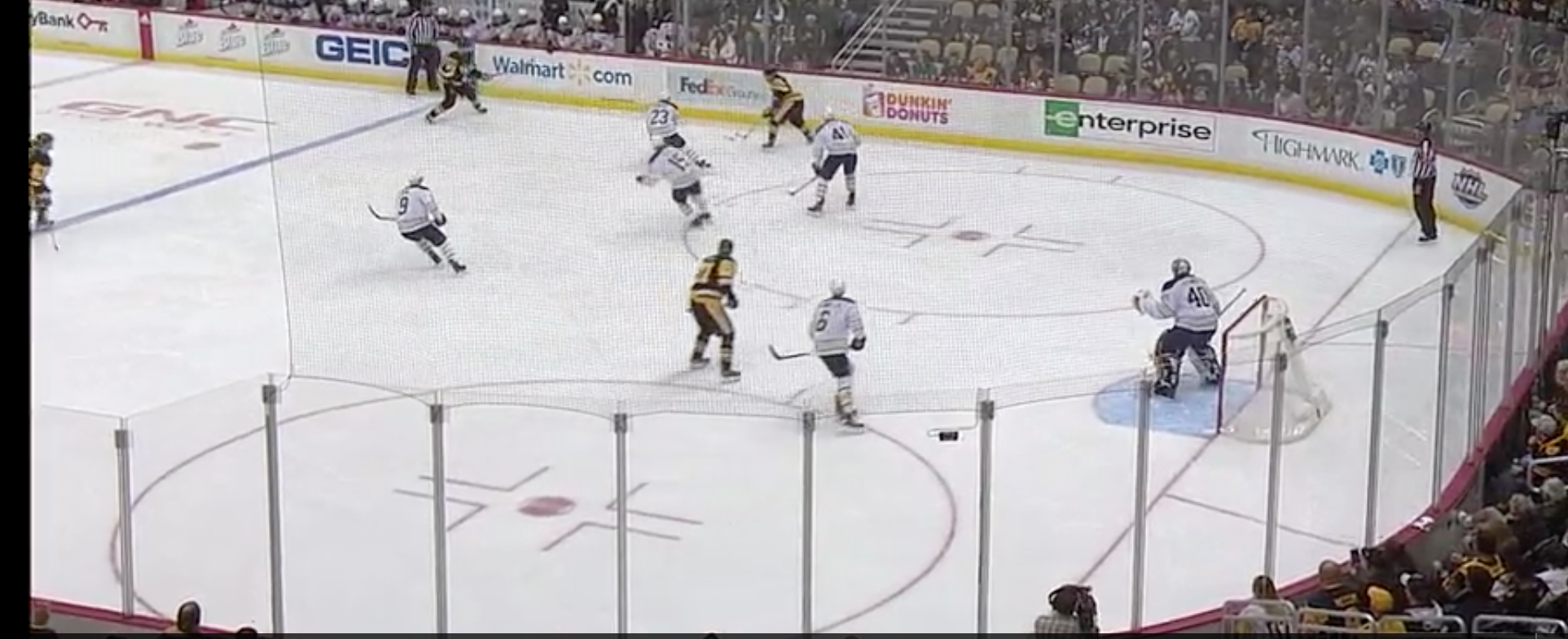 Kessel could now try and force a pass back to Cole, or reverse it, but as you can see because he is facing the boards he is not in a position to do anything productive. Also, where in the actual fuck is Carl Hagelin in this sequence? The left winger is standing to Justin Schultz's right on the blue line while the right winger Kessel has the puck on the left side. The speed of Hagelin at the blueline would be a perfect thing for the ensuing 2 on 1 the other way, except:

As soon as Phil gets tied up Hagelin breaks to goal looking for the hero pass, Justin Schultz wisely backs away in anticipation of the turnover. Had Hagelin recognized Kessel's vulnerability earlier he could've either shifted over (since 4 of 5 Sabres were there anyway) or stayed at the blueline as Schultz retreated, instead we get a classic example of the Penguins forwards not helping out the defense
Following this goal the game got pretty edgy, with some very questionable calls and some even more questionable non-calls:
https://twitter.com/G_Off817/status/930593193162403841
No clue how that's missed but I am pleasantly surprised Kris Letang didn't try to decapitate Pouliot afterwards…
Ian Cole had a quick message for the Sabres a few minutes later:
https://twitter.com/penguins/status/930596811789819905
Huge clean hit by Cole, Jack Eichel and Evander Kane stormed Cole afterwards which somehow resulted in all players getting penalties… not sure why they took exception to the hit when their own player set the hit up with a suicide pass.
Two minutes later the Sabres were going on the powerplay thanks to a Malkin tripping minor, and Sam Reinhart took advantage of a lively bounce off the boards to give the Sabres a 2-0 lead. With the previous meetings in mind it seemed like the Penguins would be lucky to get to the intermission trailing by 2, but the grittiest son of a bitch on the team had other plans:
PATRIC HORNQVIST (6) Assisted by SHEAHAN (2) @ 19:41
https://twitter.com/penguins/status/930600123851329536
Buffalo has a sloppy turnover behind the net and Hornqvist just throws it out front. 100th career point for Riley Sheahan, so woo.
https://twitter.com/penguins/status/930601494700838912

Off the opening faceoff the puck goes in behind Murray and the Penguins have a collective brain fart that Jack Eichel takes advantage of:
https://twitter.com/JessamyGriffin/status/930604298001461248
lol…
https://twitter.com/Buccigross/status/930604980318416896
First goal in 9 games and this guy is using +/- to chirp, by the way Eichel is a -35 on his career.
Now that the game was 3-1 the next 5 minutes were crucial in determining if the Penguins were going to compete or not, that question was answered at the 4 minute mark:
CONOR SHEARY (7) Assisted by HORNQVIST (4) & MAATTA (8) @ 4:28
https://twitter.com/penguins/status/930606282112987137
Sheary most likely said "fuck" after shooting this knowing he didn't get a lot on it, but it happened to work. The most criminal thing about this gif is it doesn't show the true highlight of this play which was this unbelievable bank pass by Olli:
https://twitter.com/NHLDaily365/status/930611221962870785
114 foot bank pass that hit Hornqvist in motion, take notes Big Ben.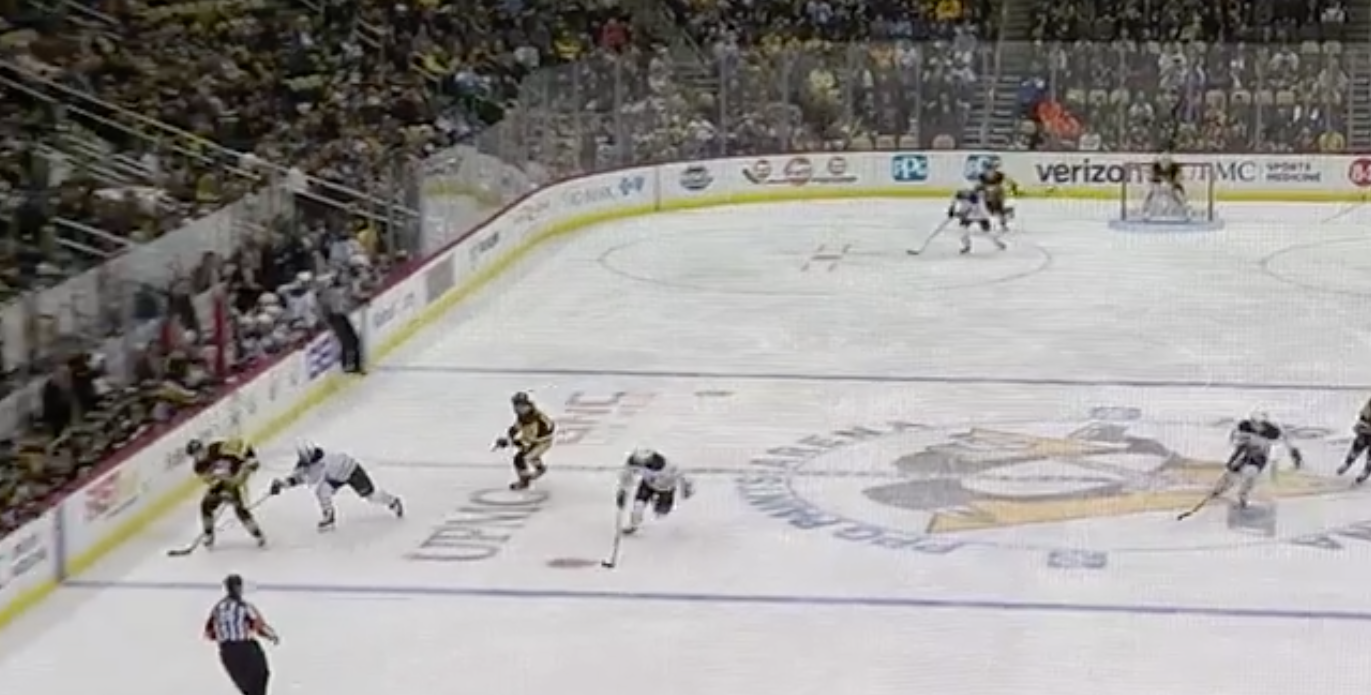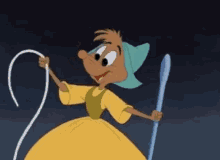 The Penguins continued pressuring following the goal but as usual a mediocre goalie played like a God. After failing to convert on a 5 on 3 and not looking very good at all the Penguins would get another powerplay late in the second. Mike Sullivan made a decision we've been calling for the last few games and put Justin Schultz on the top unit over Letang, the payoff was immediate:
SIDNEY CROSBY (6) Assisted by KESSEL (16) & SCHULTZ (4) @ 17:15 PPG
https://twitter.com/penguins/status/930615395773505536
On the door step is where Sid was going to break through his slump. Rather unfortunate that most of the media just lost their story line heading into the next game.
The Penguins weren't content with their comeback effort and they sent Ryan Reaves out to take care of the scoreboard…
https://twitter.com/G_Off817/status/930614103625871360
Benoit Pouliot would score on the powerplay for Buffalo following the elbow with 6 seconds left in the period, debunking the myth that Pouliot can't score in Pittsburgh.
https://twitter.com/penguins/status/930616372396257280
47 attempted shots through two periods is just an insane amount of pressure from the Pens.
The Penguins were successful early in the third by not giving up a goal 16 seconds into the period. The team was continuing to empty the can on Lehner but he just wasn't having it. To his credit, Matt Murray held his fort as well just long enough for Rumple Philkin to decide it was time to do what they've been doing:
PHIL KESSEL (8) Assisted by MALKIN (14) & COLE (2) @ 13:49
https://twitter.com/penguins/status/930625878220050432
This mother fucking saucer pass does not hit the ice until it makes contact with Phil's stick.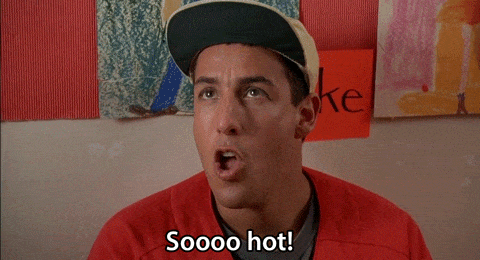 Leave it to Evgeni Malkin to find a way to make Maatta's amazing pass the second best of the game. The goal made possible after a huge save by Murray and some quick transition. The last two highlights in the clip below capture the craziness of this saucer pass from Geno:
https://twitter.com/NHLDaily365/status/930628956612648960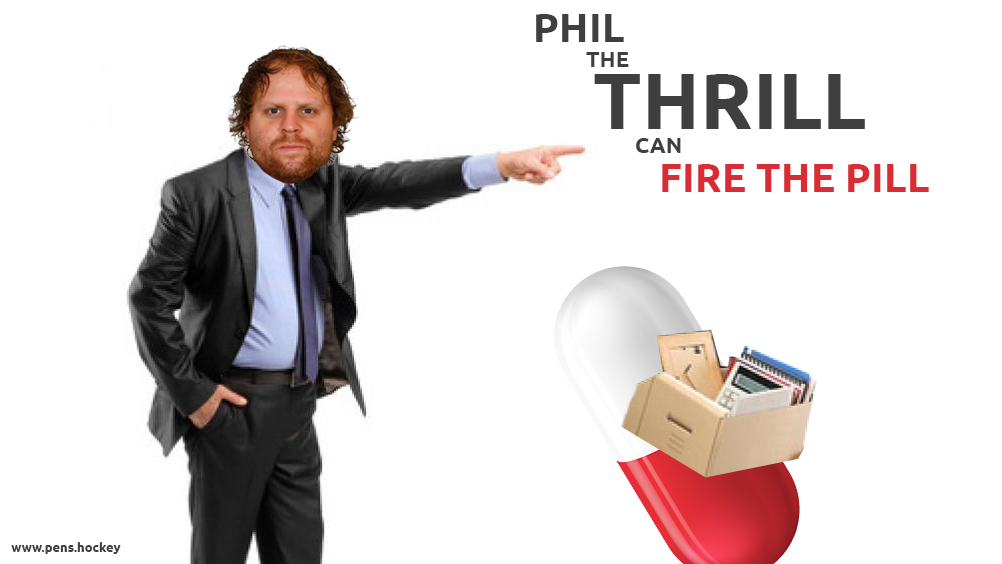 The Penguins would continue pressuring but couldn't get a game winner through Lehner and we were heading to overtime once again.
Overtime lasted as long as a senior on prom night.
CONOR SHEARY (8) Assisted by CROSBY (9) & LETANG (13) @ 0:16
https://twitter.com/penguins/status/930630625916342273
For all of you young hockey players out there wondering what makes Crosby so good behind the net, look closely at this play.
As soon as Kane has him completely bodied up Crosby feels pressure from the left so he uses the opposite skate to protect the puck, notice it is under the "n" of Verizon. Protection first, kids.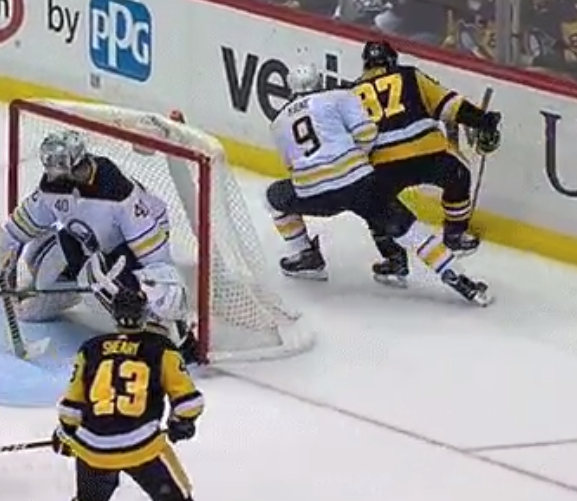 2. Sid then leaves the puck where he stopped it (still under the "n") with his skate, and lets the momentum of the hit take both players into the boards, but Sid has left his stick (and the puck) where only he can get to it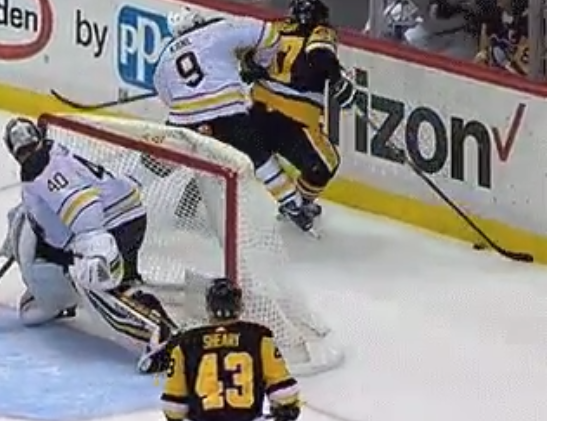 3. Sid now starts to turn his hips in the direction of the hit which not only opens him up to the play he is about to make but also carries Kane's momentum out of the play. 
4. If you watch the gif his first move is a step with his right foot to completely box out Kane. Now he is squared up, defender to his back, goalie unaware of Sheary, the puck on his forehand, and his eyes locked on Sheary…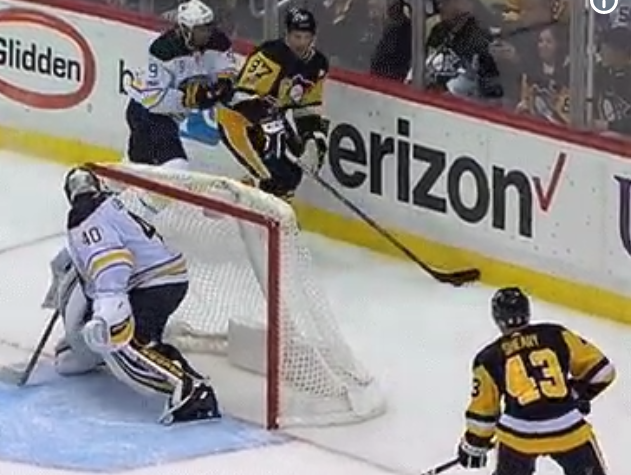 A perfect seminar by the best boards player in the world, class dismissed.
GAME
---
Thoughts:
With his assist on the 2nd Sheary goal Kris Letang now has 400 career points, he is the 102nd defender in league history to reach this number and only the second Penguin (Coffey)
Pens PK allows 2 more powerplay goals, dropping their PK% to 77.5, well below the league average of 80.78%
Matt Murray did what he had to do, and he is currently on pace to do something nobody has done:
https://twitter.com/bobgrove91/status/930572052750356482
Greg McKegg gets a 6 game high of 8:12 TOI
The Penguins have suddenly scored 9 goals in 2 games. Unfortunately they've allowed 8, but the majority of that is due to the forwards not helping enough and putting the defense in vulnerable positions. There were at least 4 2 on 1's for Buffalo in the first period alone.
The third line  of Sheary-Sheahan-Hornqvist looked pretty good, or maybe I am just grasping at straws to make Riley Sheahan a thing
With a quarter of the season done, Phil Kessel is currently on pace for 32 goals and 64 assists this year, which would be a career high in both assists and points (82 points in 2011/12 is his current career high)… Conor Sheary also on pace for the 30 mark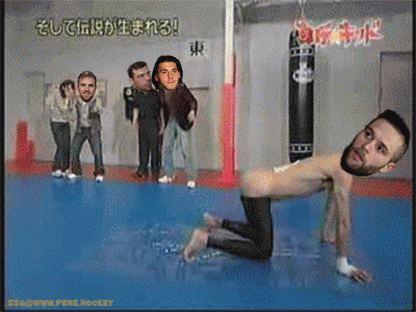 Phil might Fire the Pill butt…RUST CAN BUST THE DUST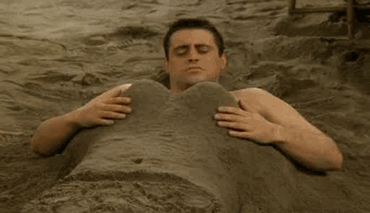 HEY Sharry...Nice Pair
"If you're gonna put it in there, put it in an area where you know it's gonna come back out." - Errey (27%, 8 Votes)
"He had that short little stick, he just dangled." – Errey (23%, 7 Votes)
"A lot of action around Robin Lehner's crease." – Mears (17%, 5 Votes)
"I don't know if Sheary meant to go low or not, but it went right under that little crack...you had to go right under the little crack" - Errey (13%, 4 Votes)
"It just dribbles off the left arm of Lehner" - Errey (10%, 3 Votes)
"Scandella lays it in, rubbed out by Ryan Rust."- Mears (3%, 1 Votes)
"That's just gettin it goin, gettin it dirty, and grinding, and he thrives in that kind of atmosphere." – Errey (3%, 1 Votes)
"Lock the doors, turn out the lights!" - Getzoff (3%, 1 Votes)
"Dumoulin bouncing on him there" - Mears (0%, 0 Votes)
"Off the stick and right between the eyes it hits Matt Murray." – Errey (0%, 0 Votes)
Total Voters: 30

Loading ...