There's nothing quite like a rematch of a heroic playoff series to really test where you are as a team in the season. It was also the 21st game of the season, which we predicted over the last few games would be the time the Penguins start to play Penguins hockey instead of their pickup hockey style they started the season with.
Since that fateful Feb. 14, 2009 GP @ Toronto when they coughed up 5 third-period goals to lose, 6-2, in Therrien's last game behind bench, Pens are 28-0-5 when leading after 2 periods in a reg season GP in Canada.

— Bob Grove (@bobgrove91) November 17, 2017
Why does he think to look that up? I don't know but damn if I don't appreciate it.
Rust has drawn a team-high 10 penalties this season, including 2 Tuesday. He drew 16 last season.

— Bob Grove (@bobgrove91) November 17, 2017
Rust has factored in multiple ways this season that might not be noticed by the general public. Glad Grover pointed this out, Rust is also 6th on the team in points despite only scoring 2 goals.
On this date in 1988, Mark Recchi played his first NHL game with the Pens @ Toronto. Wore #18. Mario 4 points, Errey 2 goals but Leafs won, 8-5.

— Bob Grove (@bobgrove91) November 16, 2017
Had no clue Recchi wore 18 once, mind blown.
Anytime you go into the barn of a team whose heart you broke your goal in the first period is to not give up that first goal. It can be the difference between winning and losing due to how much the team wants to win for their fans to get some sign of revenge. The Penguins played a much tighter checking game in the first, in fact it almost looked like Sullivan was fighting dull with dull and playing his own style of trap.
That's enough jibberish about a scoreless period though, because there is only one reason this period was scoreless: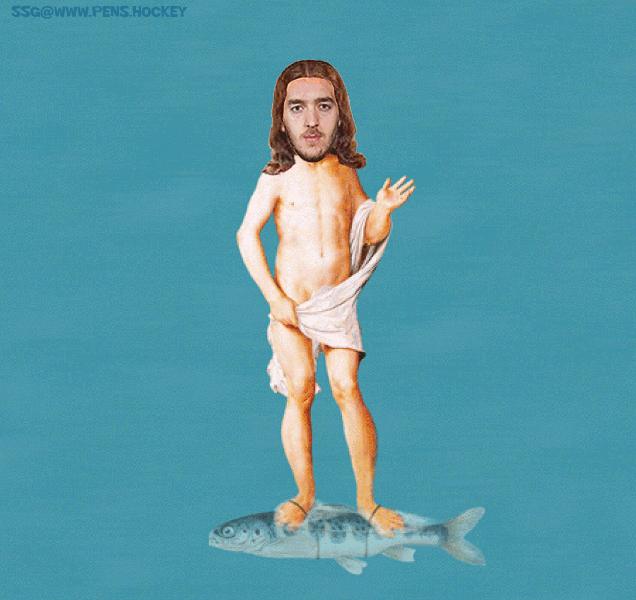 How many times do we hear that he has made an incredible save? This one is the best because it showcases something most of his critics say he lacks, and that is athleticism:
Matt Murray with an unbelievable save pic.twitter.com/FDDtmYYguO

— Bar South N Celly™ (@BarSouthNCelly) November 17, 2017
The strength to push off of his ass (notice his leg isn't on the post for leverage so he is literally only using abdominal strength and arms to move his entire body over) is one thing, the hockey IQ to drop the stick and nearly catch the puck with the blocker hand is just something else.
Murray ended up making this save pic.twitter.com/vxyryMFaNn

— Jonathan Bombulie (@BombulieTrib) November 17, 2017
Matt Hoffman isn't some schlub from the ECHL either, he has Ottawa's best wrist shot. Unreal stuff by Murray, go to our store and buy everyone on your Christmas list a Murray Saves shirt, this isn't a shameless plug because you should feel shame for not supporting your God.
Just like they teach you in goalie school, right? Complete improvisation and brilliance.

— Bob Grove (@bobgrove91) November 17, 2017
We've seen Murray make a similar play last year post-whistle that J-b0t was able to catch: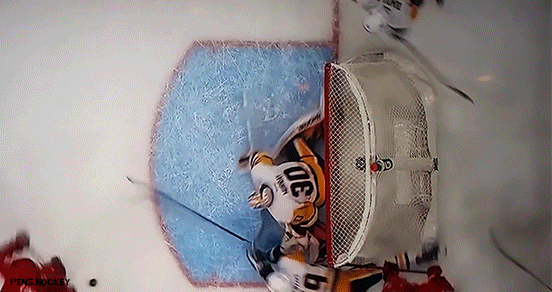 I heard a rumor this save was #1 on ESPNS Top Plays but I feel that is #fakenews because it isn't a guy dunking
Here's a look at your #PITvsOTT stats after 20 minutes of play. pic.twitter.com/NsOAQI6gkx

— Pittsburgh Penguins (@penguins) November 17, 2017

We knew coming in that Ottawa would slow down the Pens game and I hinted in the gameday that I thought that that might be a really good thing for the Penguins. By making the Penguins think about their possessions they started surgically going through the neutral zone and then set up shop offensively, almost like they didn't want to willy nilly throw the puck away after working so hard to get there. The third line specifically looked really good cycling the puck, and 36 minutes into the game they broke the tie.
PATRIC HORNQVIST (7) Assisted by MAATTA (9) & SHEARY (3) @ 16:10
https://twitter.com/penguins/status/931346445705404416
From the gameday: "Riley Sheahan takes care of business in the corners, Patric Hornqvist does his job in front of the net, and it leaves Conor Sheary alone to do what he does. "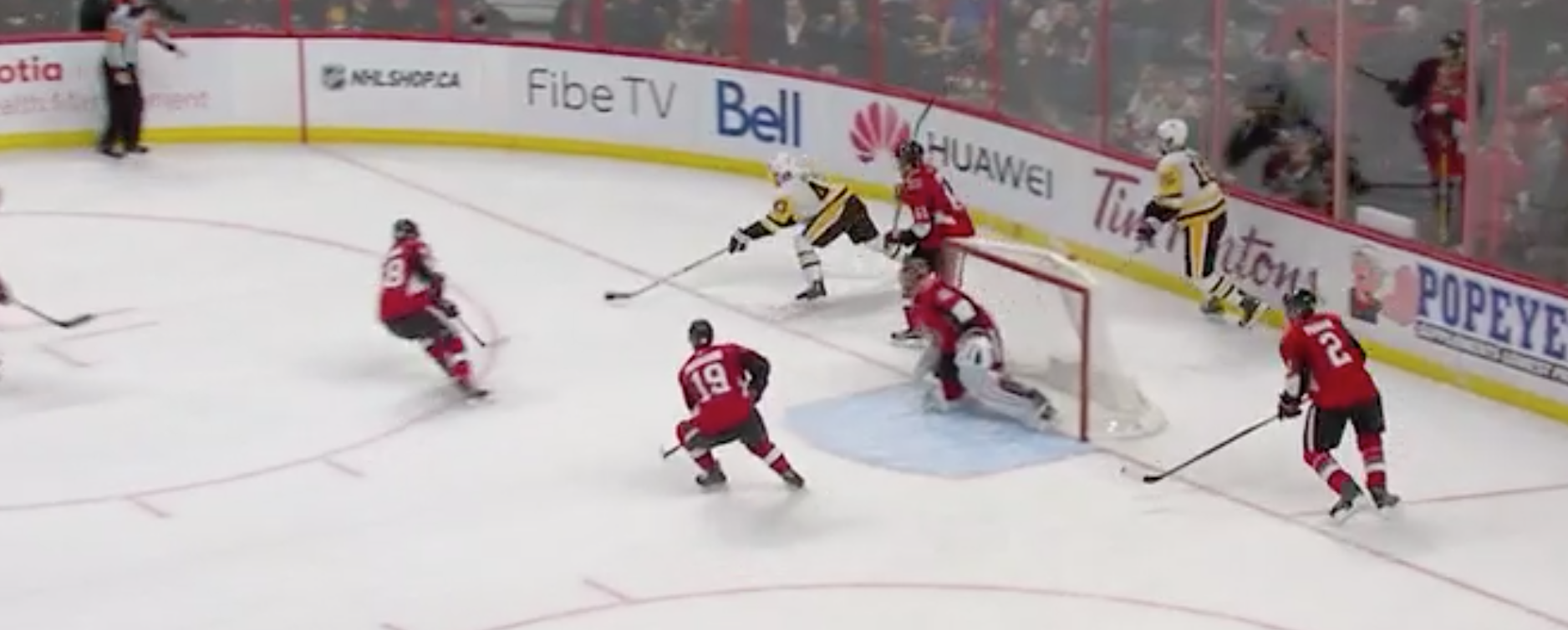 Riley Sheahan takes care of business and gets the puck to Sheary

and it leaves Conor Sheary alone to do what he does which was circle out and survey the scene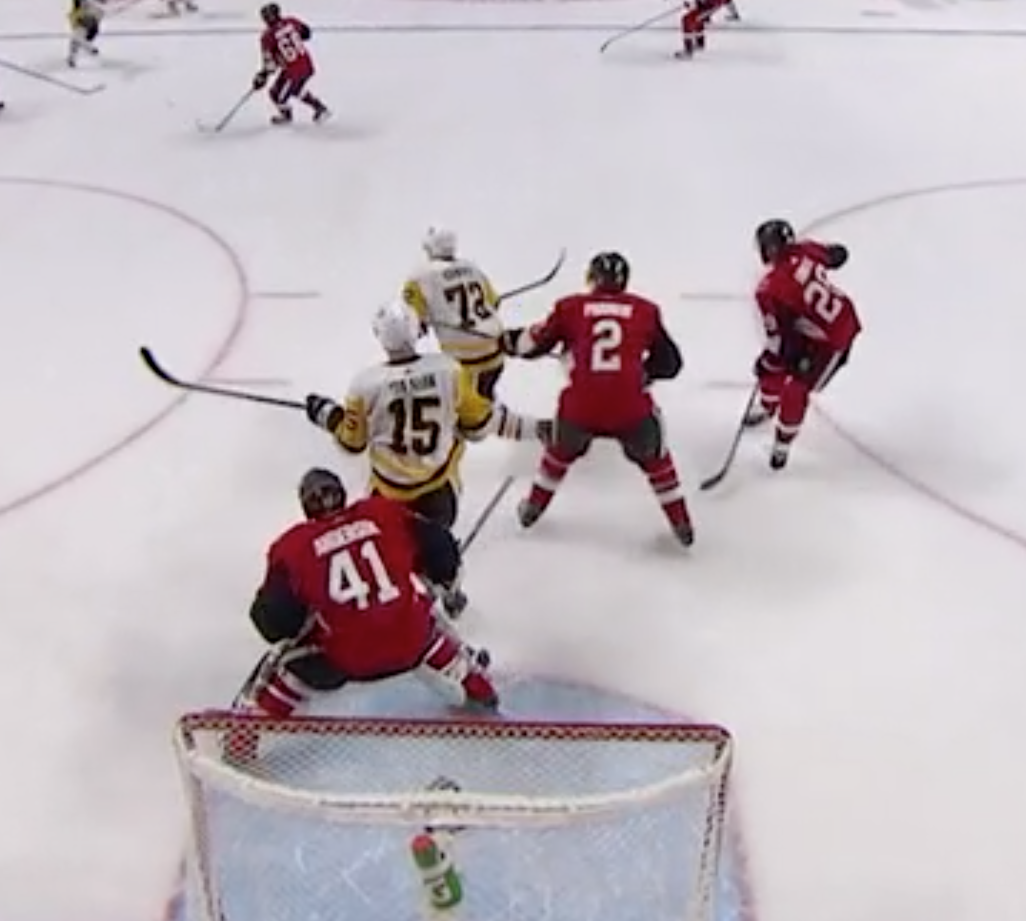 Patric Hornqvist does his job in front of the net It looked as if a 1-0 lead was going to be what the Penguins would go into the room with, but after some more cycling the puck came to Brian Dumoulin and maybe the Penguins remembered that good things come when you throw pucks to the net!
JAKE GUENTZEL (6) Assisted by DUMOULIN & RUST (10) @ 19:51
Winning back-to-back championships…
Playing tons of back-to-backs games…
And now Guentzel is scoring with his back.

It never ends. pic.twitter.com/htg55MjKZD

— Pittsburgh Penguins (@penguins) November 17, 2017
I absolutely love seeing Brian Dumoulin pulling the trigger more, he has a very accurate shot and him shooting more can only be good for the Pens. Not enough Penguins defenders attempt one-timers from the point.
https://twitter.com/penguins/status/931347065287987205
The third period was all about stopping the Senators drive, and too my pleasant surprise the Penguins did this through defense. The forwards actually played defense. The defenders actually played defense. Kris Letang was noticeably better in this game, he looked a lot like Kris Letang. The Senators would get on the board at the 10 minute mark to ruin Murray's shutout bid, but the team would hold the fort the rest of the way. Then with the goalie pulled Sidney Crosby had a chance to finish the game but once again showed the type of player he is by passing the puck to someone else who reaaaaallllllyyyyyy needed a goal:
RILEY SHEAHAN Assisted by CROSBY (10) & LETANG (14) @ 19:29
Congrats on your first goal with us, @rsheahan15! pic.twitter.com/4fg5GHKtRh

— Pittsburgh Penguins (@penguins) November 17, 2017
It's an empty netter, but it also lifted a huge psychological monkey off of his back and capped off a great game by the third line.
The thing that's great for Sheahan there is not only the goal but that Sullivan had him out there protecting a 1-goal lead on final minute.

— Bob Grove (@bobgrove91) November 17, 2017
We're not saying Phil Bourque is a wizard, but…

The Ol' 29er predicted Riley Sheahan would score his first goal as a member of @Penguins tonight. Lo and behold, it was just as Bourquey had foreseen: https://t.co/1lDvL5860k pic.twitter.com/GtHh3Slw6K

— Penguins Live (@penguinslive) November 17, 2017
More like Phil Bourque reads this blog, you're no wizard Harry!
GAME
---
THOUGHTS:
The Penguins clamped it down and held Ottawa to 22 shots, just a beautiful adjustment to the defensive side of the puck
Ryan Reaves (6:41) and Greg McKegg (7:23) received about 2 shifts per period. This was a playoff feeling game defensively, you can't have players that only play 7 minutes a night in the playoffs on your roster.
Riley Sheahan with 18:42 TOI was his most as a Penguin, and it was second most of all forwards with only Crosby (19:11) getting more. This shows Sullivan's trust in Sheahans defensive abilities, and this was probably the best he has looked in that regard.
Kris Letang looked much better tonight despite playing 24:28, though I don't mind this total as much since the Penguins actually don't have a back-to-back this week


Loading ...
---
For those of you traveling to Pittsburgh for Saturday's blog meetup game have safe travels, I can't wait to meet most of you, and don't do anything too stupid while simultaneously yelling "wwwwwwwwww.pens.hockey made me do it!!!!"