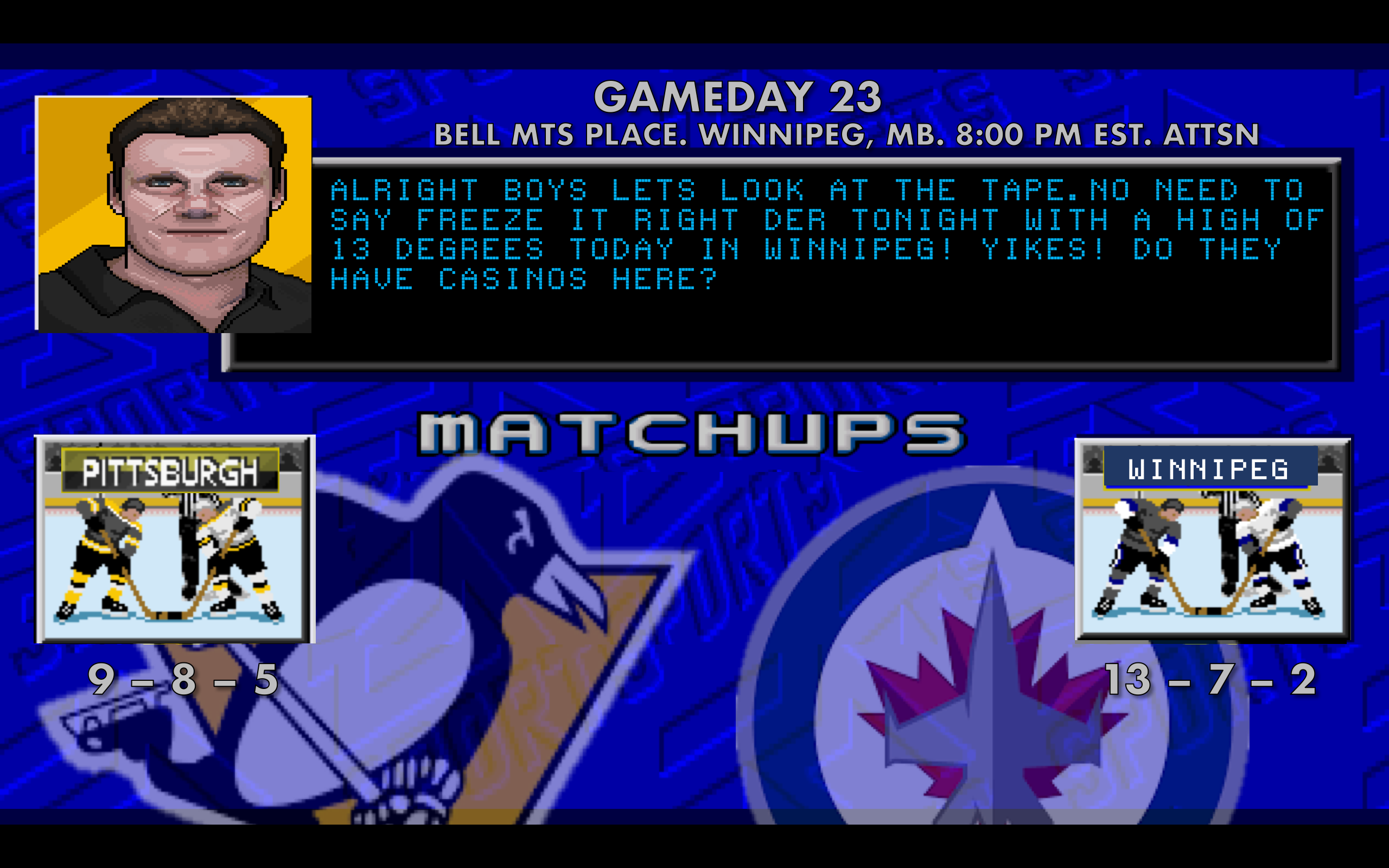 Instead of needing to be in Western Canada to gather some momentum, the Pittsburgh Penguins arrive in Manitoba looking better than they have since they ended a four-win streak in Vancouver exactly one month ago to the day.  The Penguins have only won three games out of thirteen in that span, but it has been an eventful month to say the least.  To whit:
Justin Schultz broke his leg
Sidney Crosby broke his braimb
Olli Maatta sucked, but got better (trade him)
Carl Hagelin was traded but Tanner Pearson is better (sorry)
Matt Murray has a sore butt from being bad at goaltending (trade him)
The Penguins dropped to last in the Eastern Conference, and have climbed themselves out
At least three head coaches of teams at the bottom of the standings were fired, but not Mike Sullivan.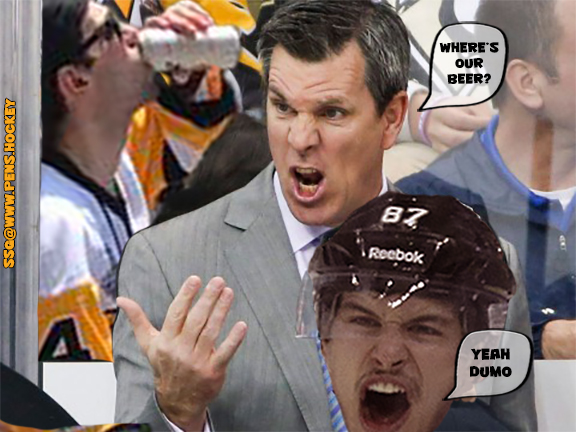 That last part is the most crucial, of course, because the Penguins are in the Metropolitan Division and with eight points separating first and last it's still way too early to reasonably rule anyone out of contention or, for that matter, a lock for the playoffs.  Best example are the Islanders and Rangers: I don't think anyone thought they would be in the fight as much as they are, but their goalies are keeping them above water for the time being.  Pittsburgh was suffering the opposite problem with every Matt Murray start, but since Casey DeSmith has emerged as a legitimate alternative and now that Murray is on the shelf for the foreseeable future, the Penguins have a goaltender they can rely on if their defense fails to hold.  Case in point: DeSmith has seen 40, 19, and 39 shots in his last three games, and has gotten his team five points out of six.  That's pretty decent!
The Penguins still need to sort out their forward depth.  Since I was likely going to revisit this at some point, I might as well do it now: it's the ratio of points scored by the top six forwards on the team against the rest of the forwards.  The top six (Malkin, Kessel, Crosby, Guentzel, Hornqvist, Simon) are responsible for 125 of the team's points thus far and the remaining nine have 27 points amongst them.  In other words, that's 4.62 points scored by the top six for every point scored by the remaining forwards.  This is a huge jump from even last year (2.8:1) and more than twice the ratios from the two Cup-winning seasons (2016-17: 1.746; 2015-16: 2.07:1).  You've got guys like Derrick Brassard, Bryan Rust, Riley Sheahan, Zach Aston-Reese, and Daniel Sprong wildly underperforming expectations (and guys like Derek Grant and Garrett Wilson meeting expectations, e.g. there are none); they need to start producing or else general manager Jim Rutherford will find players who will.  Rutherford pulled this off quite well in acquiring Pearson for Hagelin, so don't doubt it for a second.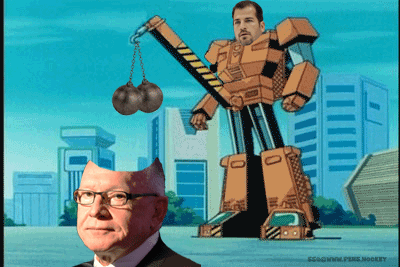 Tonight the Penguins face a team in the Winnipeg Jets that was a Western Conference Finalist last year by virtue of eliminating the President's Trophy-winning Nashville Predators before losing to the Cinderella Vegas Golden Knights in the Conference Final.  Despite the dashed hopes of finally making their mark on the League after languishing so long as the Atlanta Thrashers and being stuck with most of the mistakes that the previous ownership saddled them with, going in to this season there was a lot of optimism surrounding these Jets as it looked more like they were on their way to challenging for the Cup.  (Just to use them as an example to the ratio I used above for the Penguins, Winnipeg's ratio is a bit more respectable at 4.03:1.)  Winnipeg currently sits seven points behind the Predators in the Central Division, but they are also just five points ahead of a Chicago Blackhawks team that fired their head coach nine games ago, so they cannot breathe so easily with Chicago and the Dallas Stars capable of getting in gear at any time.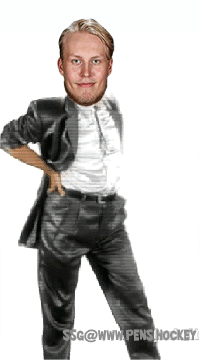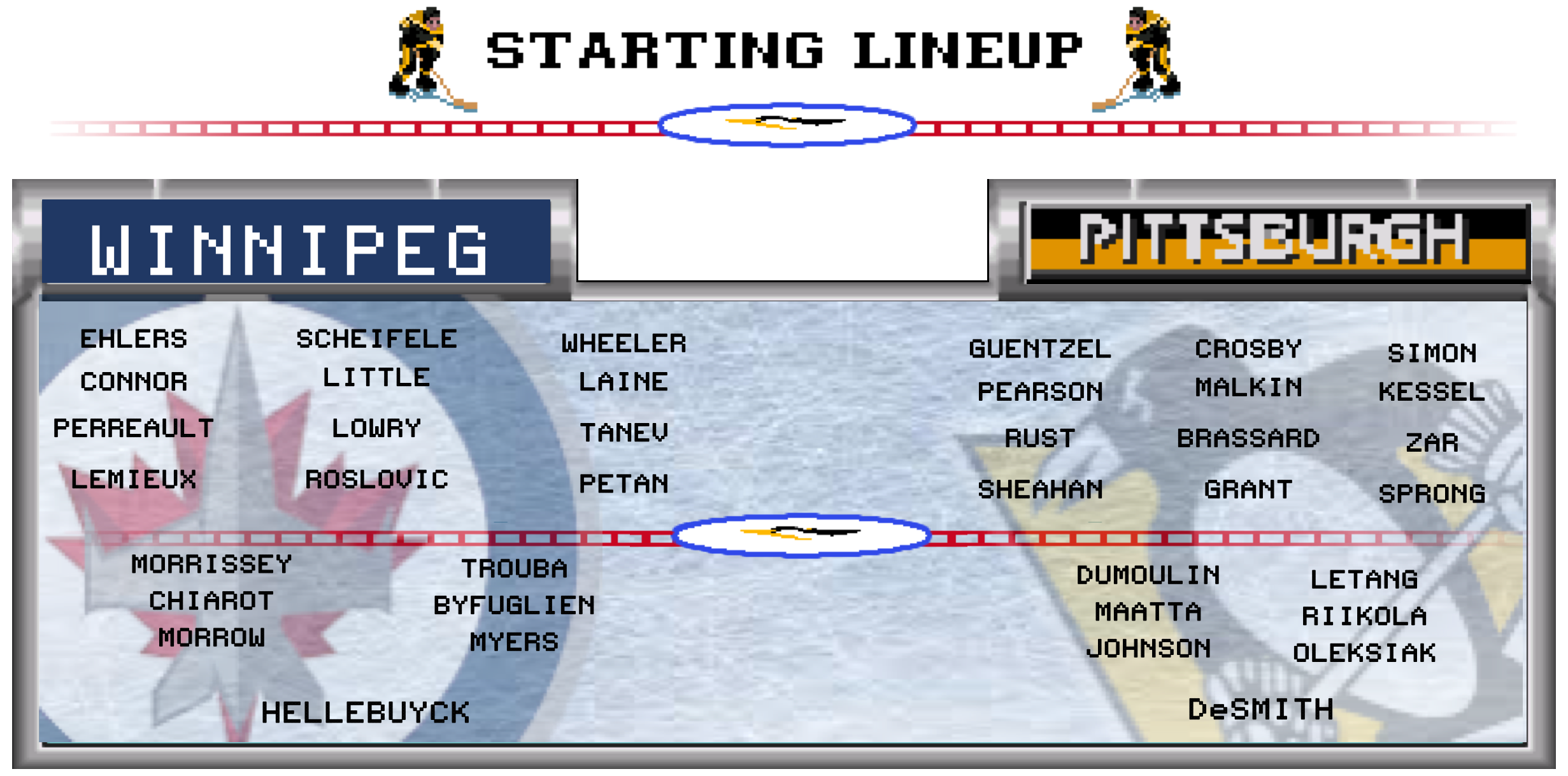 One interesting thing with the Jets has been a familiar turn of goaltender events, with Connor Hellebuyck playing less lights out and more just average and "backup" Laurent Brossoit playing well, although not seeing as much action as Casey DeSmith, which was the analogy I was going for.  Despite Hellebuyck's regression, the Jets' goaltenders have the seventh-best save percentage and are tied with the Coyotes(!) with the third-fewest goals allowed.  Combined with a reasonable 10.4% shooting percentage, the Jets are well positioned for sustainable play, so long as they can stay healthy (which has been an issue over the last few seasons).  With Patrik Laine leading the League with 19 goals (including five(!)* against the hapless Blues) and teammates Blake Wheeler, Mark Scheifele, and Kyle Connor in tow, there's little to suggest the Jets are going to regress in general.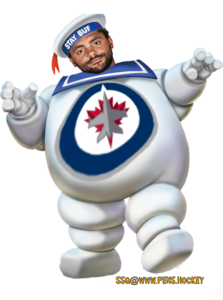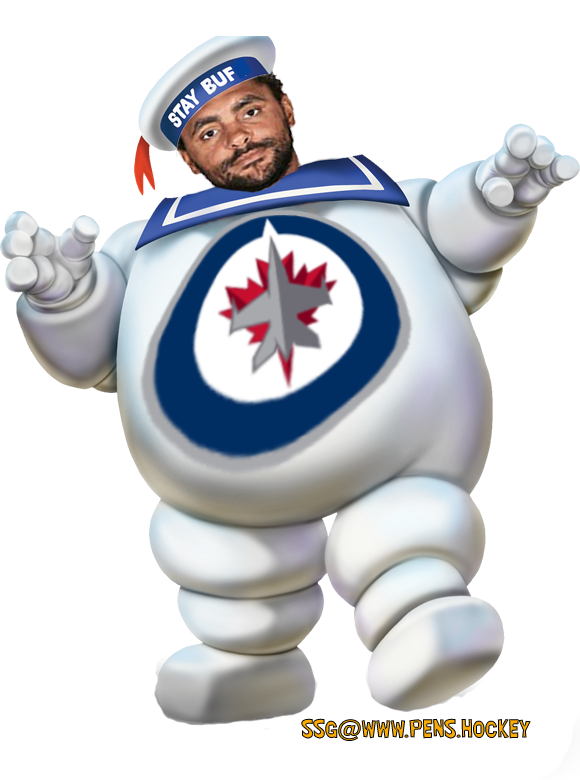 * I typed this before reading Ryan Wilson's article

Vote for Hockey Porn Tiebreakers from games 11-20!

Loading ...

Loading ...

Loading ...

Loading ...