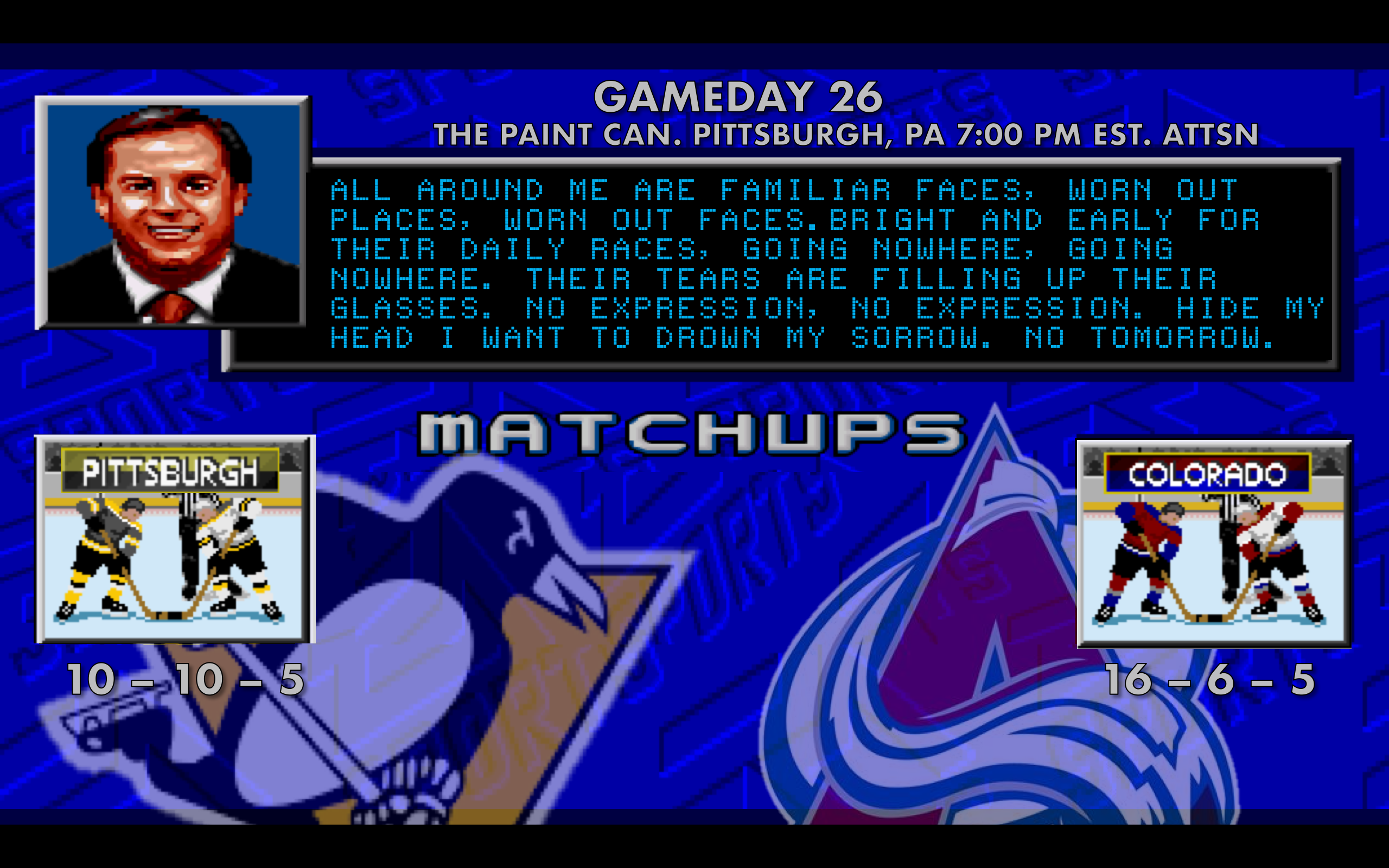 Since the Pittsburgh Penguins and the Colorado Avalanche just played a few days ago, I don't think we have to bother with a preview.  Sidney Crosby scored a hat trick and the Penguins still lost, which says just about everything about this year's Penguins.  Speaking of which…grab a seat, because this is a rant.
I don't know about you…well, I think it's pretty clear what most of you think.  After all, it hasn't even been two years since the Penguins won their second straight Stanley Cup as head coach Mike Sullivan seemed to press all the right buttons with a roster that was superior enough to win in 2016 and lucky enough to repeat in 2017.  When you look at who his predecessor was, former and once again current Portland Winterhawks head coach Mike Johnston, it was clear that what Johnston was doing to the roster was impossibly bad.  He forced them into a system that wasn't working, and while the Penguins made the playoffs in 2015, they were quickly dispatched in the first round by the New York Rangers.  Johnston then started the 2015-16 Penguins off with a 15-10-3 record, but apparently that wasn't good enough for Jim Rutherford, who referred to the Penguins as "underachieving" (hmmmm).   Johnston was axed, Mike Sullivan came up from Wilkes-Barre/Scranton, and the rest is history.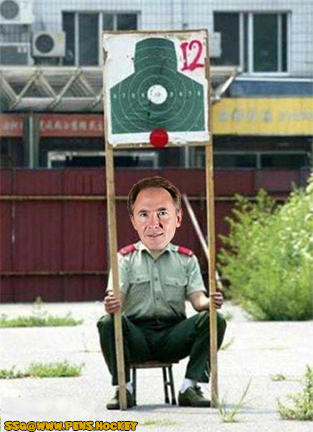 This year's edition of the Penguins head into game #26 with a 10-10-5 record, five points behind were those 2015-16 Penguins were after twenty-five games and, somewhat incredibly, Mike Sullivan is being given the benefit of the doubt by the majority of people.  I am confused because the Penguins are supposed to be in "all-in" or "win-now" mode while the core of the team is still productive and useful, and yet the team reeks of stodginess and, dare I say it?…mediocrity.  There's no denying that the Penguins are in a rut, and it's evidenced by their exactly .500 record.  It's evidenced by the reliance on the top-six to produce.  It's evidenced by a defense that's needed to be perfect to simply keep the Penguins in games, and goaltending that cannot be relied upon from game to game.  Worst of all, it's evidenced by a head coach who is starting to make public statements criticizing his players' level of commitment to the tactics and strategies he's trying to implement.  In other words, he's running out of ideas, if they haven't already completely dried up for him, and he's trying to save his own ass in placing the onus to perform on his players.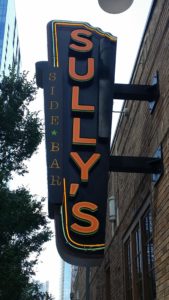 It's not a completely unfair indictment, as he has a ton of players underperforming, but it goes both ways.  For as much as Bryan Rust was a dependable forward for the last few years, his lack of production this year ("a case of the yips," I'm sure most people would argue) has not led to a commensurate reduction in ice time.  They have a very talented right winger on the scratch list every night who should be given a reasonable opportunity to demonstrate his value, but Mike Sullivan insists on deploying Rust over Daniel Sprong because…Rust can forecheck? That's nice for him, but that's not all his job.  That's not all of anyone's job, ultimately: all these guys get paid to produce at some point.  Rust got a nice big extension in the offseason because he was productive and then, like so many other athletes, he got that big payday and his production evaporates.  Hey, Mike Sullivan, here's an idea for you: demote Rust to the fourth line and give Sprong a chance with the third line at least.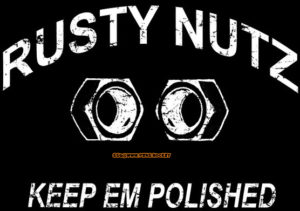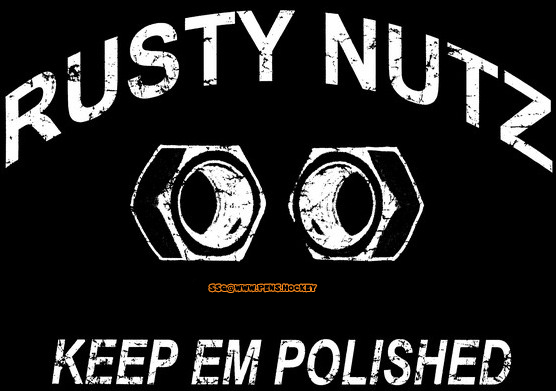 I can hear the complaints already.  "But Sprong hasn't done anything with the ice time he's been given!" Give me a fucking break.  Let me ask you this: where do you think Jake Guentzel would be today if Mike Sullivan had insisted on giving Guentzel nothing but fourth-line time alongside Eric Fehr? Or if Sprong had been on Crosby's wing for longer than a couple of games? The two centers still on this roster who have set up Sprong's five NHL goals are Crosby and Matt Cullen.  Well, Sullivan's obviously not going to give Sprong any ice time alongside Crosby, and so I guess since Cullen's out of the lineup with "an injury," Sprong is incapable of being productive and must be scratched.  Hey, wasn't that the same argument with Conor Sheary? I imagine that if, god forbid, Crosby went down with an injury, Guentzel wouldn't produce as much either.  (Case in point: in the three games Crosby missed this year, Guentzel had 1 goal and no assists.)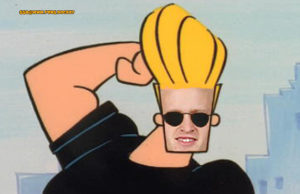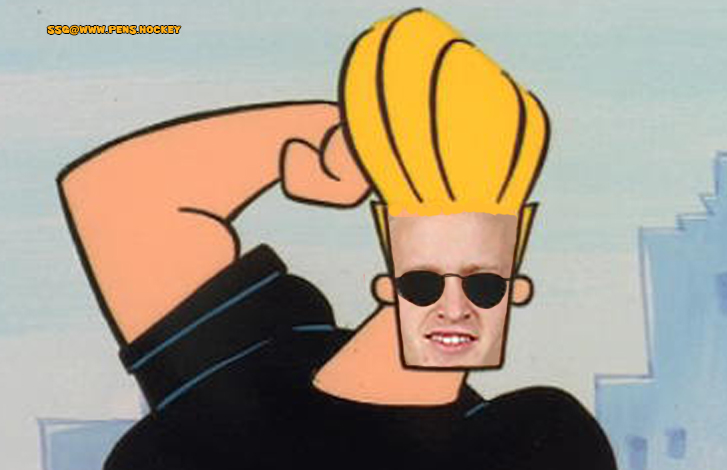 In case you didn't know, Crosby makes every teammate on the ice with him better, but there's only room for two guys on his wings.  Guentzel obviously works with him, but Sid hasn't had a reliable right winger in years.  Patric Hornqvist was that guy as recently as 2015-16, but since then, with Hornqvist's health issues and other considerations, the two have seen much more time separated as numerous right wings have been cycled in and out of Sid's line.  I guess the thinking as to why Sprong hasn't been tried on Sid's line more is perhaps because there aren't enough pucks to go around for the three of them? But maybe Sprong hasn't been given enough of a chance? Is the next argument/complaint that there will be too much skill on the top line? As if that hasn't been a concern to anyone thus far!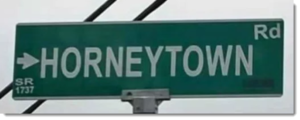 (The last three paragraphs may now be viewed from the perspective of hindsight. The Penguins traded Sprong yesterday afternoon to the Anaheim Ducks in exchange for Swedish 22-year-old left-handed defenseman Marcus Pettersson.  Pettersson is 6'3″, in his second NHL season, is an RFA after this year, and is a +4 with six assists on the year.  Looking at the Ducks blueline corps, I get the distinct impression that Pettersson ran into the wall of talented young defensemen in his way.  Now Sprong might get his chance at some top-six minutes, and Rust is safe from being kicked down the lineup…for now.  Nevertheless, this is yet another example of the Penguins front office fixing a "problem" by giving it to someone else.  Whatever, Sprong wasn't being used by Sullivan anyway, and Pettersson likely won't make the Penguins' lineup anytime soon.  This trade has done nothing to improve the Penguins now.)
I'm not going to sit here behind my keyboard and pretend that I have any or all of the answers.  I do believe, increasingly so, that the problem is Sullivan.  His attachment to and against specific players is becoming grating and is starting to drag the team down.  I believe he is being given a pass because he helped bring the Penguins two straight Cups, as though he was not only a unicorn but he took a shit and it was rainbow-y and shiny and smelled and tasted like chocolate.
Unfortunately this flies straight in the face of a mentality that is arguing that no cost should be spared in an effort to win Cups while Crosby, Evgeni Malkin, Phil Kessel, and Kris Letang are still useful.  This idea that, at the end of the day, the NHL is run by businessmen whose sole intention is to win championships in spite of favoritism and relationships.  Perfect example: general manager Jim Rutherford made one good decision so far in trading fan favorite and flow-master Carl Hagelin to the Los Angeles Kings for Tanner Pearson, turning an expiring UFA into a younger player with term.  Great! Rutherford made a decision that hurts emotionally but, at least thus far in his short stint, Pearson has been good near-term and looks like a reasonable substitute for Hagelin.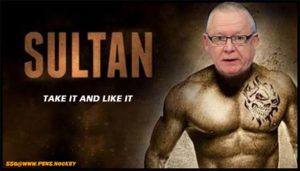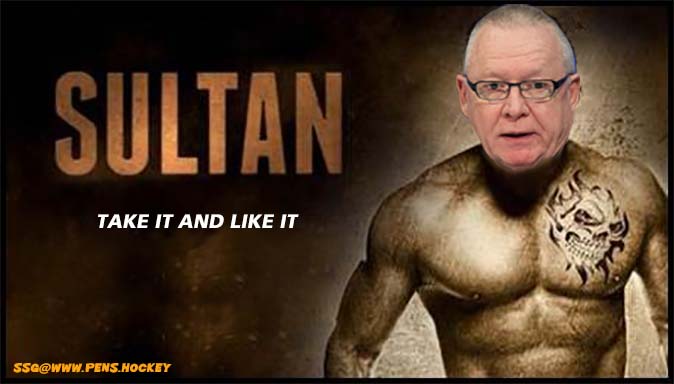 However, Rutherford starting to run out of options that aren't going to hurt less than trading Hagelin; as the team is suffering, the value of practically his entire roster, particularly the bottom six, is plunging.  Let's talk about Derick Brassard and that increasingly aggravating trade from last season, which is another example of how Mike Sullivan's insistence on using some players and benching others has perhaps cost the Penguins more than they needed.  Here's what the Penguins sent to Ottawa for Brassard, Vincent Dunn (an ECHL nobody whose contract expires this year) and a third round pick (which the Penguins traded to Nashville for a second round pick which turned into Filip Hallander, fingers crossed on that one): Ian Cole, Filip Gustavsson, the Penguins' first round pick in 2018 (the 22nd pick, which was sent to the Rangers who picked promising defenseman K'Andre Miller) and their third round pick in 2019.  Cole, of course, would be a reasonable upgrade for the Penguins, particularly in place of Jack Johnson, but Sullivan didn't like him for whatever reason, despite Cole's usefulness in those two Cup-winning seasons.  I don't think anyone knows what to make of the top three goaltenders on the Penguins' depth chart, but Gustavsson is currently languishing on the Binghamton Senators so it's easy to look at him as a lost cause right now.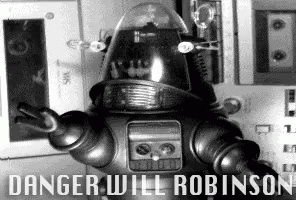 Nevertheless, all we can really say the Penguins got for Cole, Gustavsson, and their first round pick last year are Brassard and Hallander, and Brassard has not been anywhere near what the Penguins have needed him to be, which is apparently the second coming of Nick Bonino.  Once again, however, the biggest problem has been the quality of his linemates.  Last season, Brassard was lined up with typically Kessel on his right and a rotation of Rust, Riley Sheahan, and Conor Sheary in and out of that line, and he was supported with those guys (particularly Kessel and Rust) doing the heavy lifting.  (I'm not sure how much of his play towards the end of the season was at 100%, but I don't believe Kessel was at 100% either.  Regardless…) This year Brassard again has been dealing with health issues but he has been used with just about everyone from Crosby and Guentzel to Simon and Zach Aston-Reese.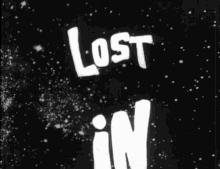 (Meanwhile I don't think anyone was as displeased with Ian Cole as they are with Jack Johnson, but I'm starting to get the impression that signing Johnson is some vague attack at the Columbus Blue Jackets.  In case you forgot, Cole ended up with the Blue Jackets last season.  If that is the case, that's giving them way too much credit and attention for all of the zero playoff series wins Columbus has over the Penguins.)
Long story short with Brassard: he hasn't been productive, certainly not Bonino-esque.  But what happens if you trade him? His most obvious replacement would be Sheahan, who also has not been productive but apparently passes the "what have you done for me lately" test that Brassard ostensibly fails.  Okay, who replaces Sheahan? Cullen?  Give me a break.  Jean-Sebastien Dea? He has been waived by the Penguins already this year and is only back in the fold because they snatched him away from the New Jersey Devils who were also trying to waive him.  He doesn't sound like he's going to help make that fourth line any better.  Call up Teodors Blugers or Sam Lafferty? Yeah, okay, and is Sullivan going to trust them with minutes? Can they kill penalties like Sullivan insists those fourth line guys are supposed to do? Again, we're looking at a lack of vision from Sullivan which is limiting the Penguins in subtle but important ways.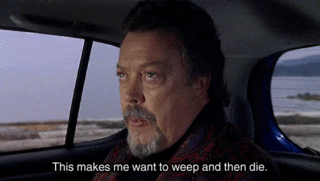 I made it this far without really covering the defense or goaltending, and frankly I'm not sure what to say that I haven't said already.  Clearly the Penguins don't have one goaltender they can rely on to keep the team in games on a nightly basis, whether it's Matt Murray or Casey DeSmith or Tristan Jarry.  What's strange, and has been a running theme this season, is that a higher workload for the goaltenders has yielded better results for the team.  The Penguins yield an average of 32.16 shots against per game, and they are 3-7-2 when they allow fewer shots, and they are 7-3-4 when they allow more.  Ultimately the Penguins are a little better than average in unblocked shots allowed and they're better than average in expected goals against, which is a measure of shot quality, so…they're not doing as bad as they could be? Having Justin Schultz in the mix would certainly help, but for the most part he hasn't been a factor in this above-average performance.  Really the problem continues to be a lack of defensive awareness from the forwards, which, when you consider that the Penguins have given up the League-most shorthanded goals, looks worse.  Overall, the defensemen aren't performing as badly as it seems, with the only exceptions being Jack Johnson (of course) and the lesser-used Juuso Riikola and Chad Ruhwedel.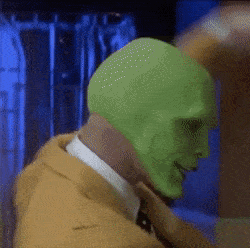 I'm sorry for the long, rant-like post, but I'm losing patience with Sullivan and his stubbornness.  I am also upset because I don't see how this is a minority opinion.  It's going to be a lot more difficult for Rutherford to turn this roster into something useful, exactly because Sullivan is, and has been since last season, relying so much on the top six forwards.  I'm more concerned than I should be that Rutherford will do something drastic, like trading Olli Maatta (which I am stridently against, sorry) or trading Sprong for relative peanuts without making a better effort to make use of him.  Rutherford also has to be sure that whatever he does, be it trading for depth or making a lateral move, that Sullivan will make the most of those players.  At this point I don't trust that Sullivan is making the best use of the guys he has, and pretty much all of them have proven their usefulness at some point.  And the longer it takes for something to happen to get this roster to gel and get on the same page, the less time they'll have to make up for their losses thus far this season.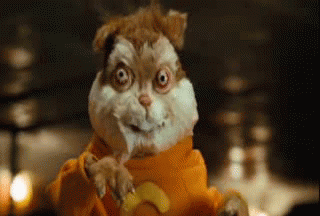 I don't know what to suggest besides firing Sullivan or possibly someone else on the coaching staff, at least to start and see if that will get the players' attentions.  I think, like Mike Johnston, Sullivan has a rigidity that is stifling the Penguins and their potential.  Yes, there is underperformance and inconsistency up and down the roster, but the team needs a spark.  Not like Jamie Oleksiak fighting Wayne Simmonds, that obviously didn't change the outcome of the Penguins' 4-2 loss against the Philadelphia Flyers on Saturday.  There are signs of life from the fourth line with Sheahan scoring in the game against the Flyers and against the Winnipeg Jets last Tuesday, Derek Grant scoring, Garrett Wilson getting an assist, Rust getting an assist…and yet the fourth line still gets less than 10 minutes a game! They are productive! I thought this was a basic concept of coaching, giving minutes to guys who are producing and not to guys who aren't.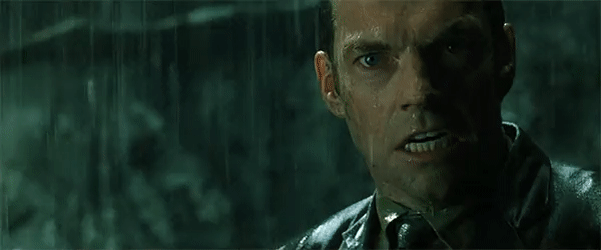 In summation: something has to happen, and it needs to happen soon.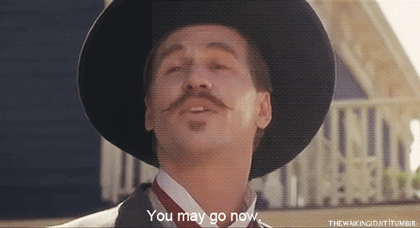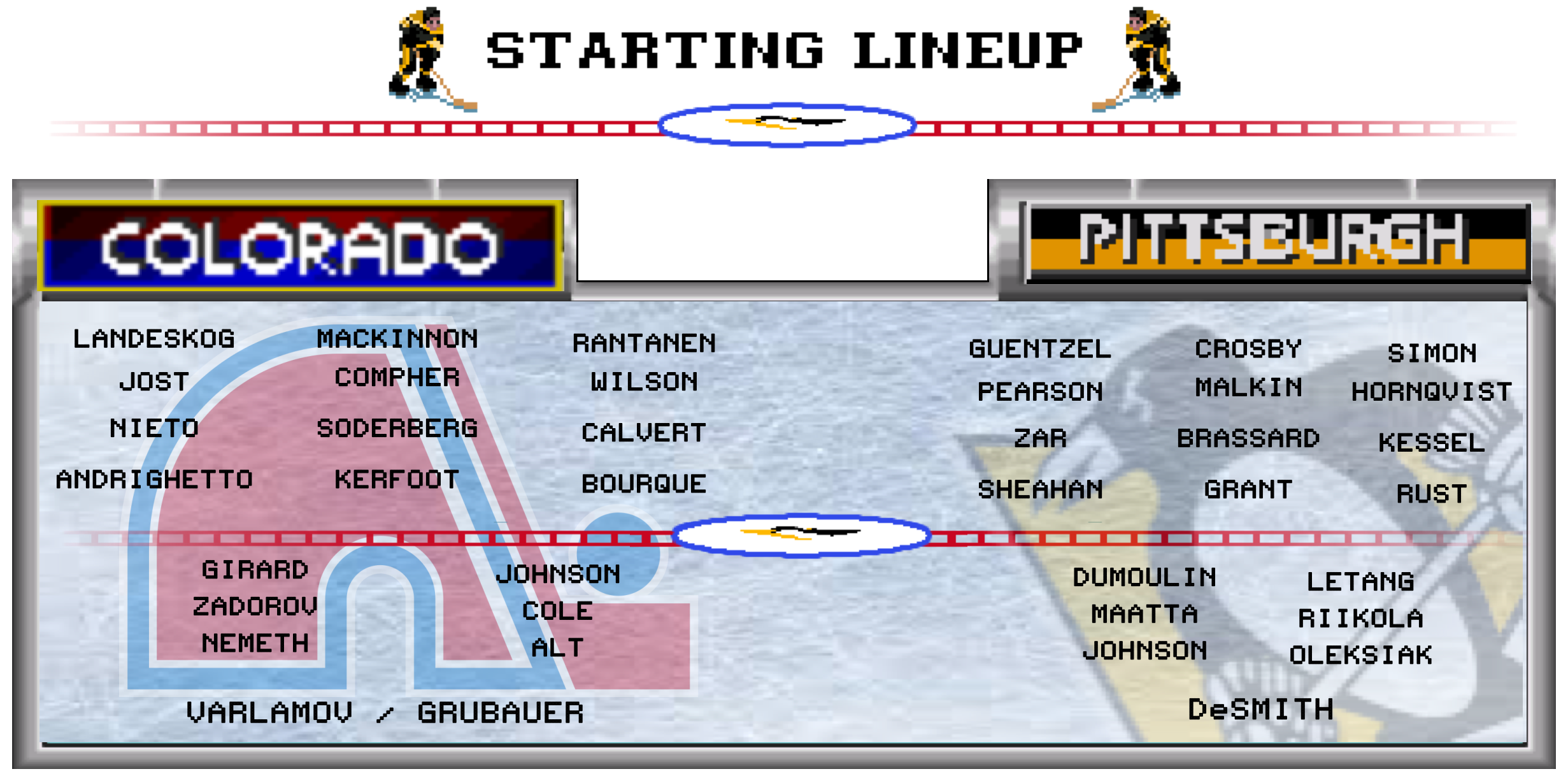 After this post there is no way the Pens will lose this game, Pens win 8-1.