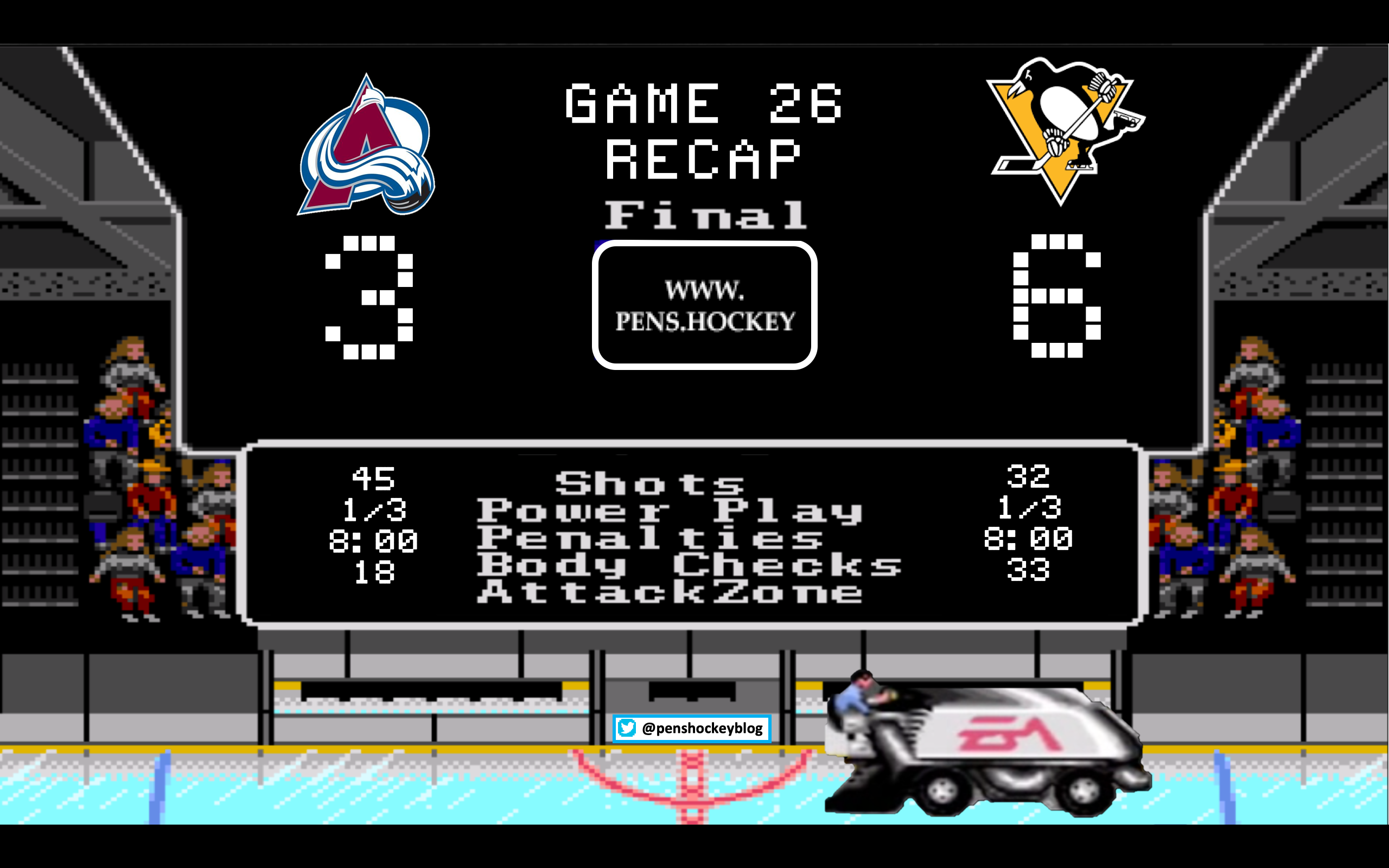 Turmoil. Upheaval. Finger-pointing. A nervous fanbase. A coach seemingly running out of answers. An old GM looking to light a fire. A mildly retarded Danish guy at the end of the plank. A chinless beanpole looking for icetime.
All of the above came together last night in The Paint Can (minus the clog-loving fucktard), in Game 1 Post-Meat-Up-Part-Deux, promising to deliver… well, who the hell knows anymore with this team? As you read in the GameDay, assuming you didn't jump into the fucking Mon before reaching the end, these Penguins of Pittsburgh were waddling around aimlessly, looking for answers to questions that they never expected to be asked. Like that time you hit on the head cheerleader on a dare and she said, 'Can we go back to your place?' and you couldn't admit that you still had Spiderman sheets so you fumbled out, "uh…" while she laughed and walked away. What just happened, you wonder, while you watch her sidle up to Tom Wilson and share a fresh warm glass of pee with him. Is this the Twilight Zone?
No, it's hockey, so reach down, give your damn balls a tug, and get out there and show these… uh… these… natural disasters, how champions play hockey!!!!!  ROLL THE GAWDDAMMED FOOTAGE!!!!!
The Good: We never have to hear about Sprong "deserving" a chance with Sid again.
The Bad: The Penguins added another solid young defender which moves their big offseason acquisition further down the depth chart.
With the newest defender arriving in Pittsburgh earlier in the day the team couldn't wait to debut their new toy so the lines looked like this
Welcome to the Penguins lineup, @mpettersson16 ! pic.twitter.com/8M0FSvp7Sy

— Pittsburgh Penguins (@penguins) December 5, 2018
Welcome to the team kid, here are your playing partner options:

Pettersson left a struggling Anaheim team with a 46.29 5v5 corsi for percentage, so technically at the moment Jack Johnson has two players below him. One is a first yer NHLer adjusting to the speed of North America and the other is 22 years old. Chad Ruhwedel is lowkey ridiculously overlooked by this coaching staff.
There was an opening faceoff, and Penguins nation took in a deep breath wondering how quickly they would blow this game. Two minutes in Kris Letang makes a shake and bake move before dishing to Jake for a little skate luck
JAKE GUENTZEL (12) Assisted by LETANG (16) & DUMOULIN (7) @ 2:46
Zig, zag, ZOOM IT IN THE NET!

Make me a milkshake…Guentzel? pic.twitter.com/y994z9Y7wP

— Pittsburgh Penguins (@penguins) December 5, 2018
Kris Letang on pace for 50 assists, his career high is 51 which was also a year that saw the Penguin defender score a huge goal to clinch a Stanley Cup in San Jose. Guentzel is also on pace for 35+ goals which sort of sucks since this is his last year of his entry level contract. This was Guentzel's 50th career goal in his 148th game, the kid currently has 104 points in those game, 0.70 points per game ain't too bad.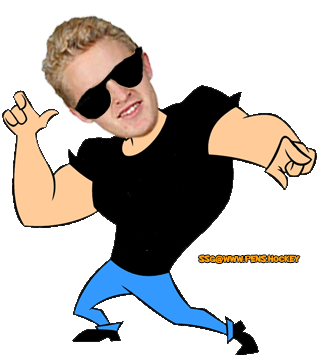 The Penguins continued playing well and before you knew it Malkin was getting rewarded for winning a faceoff.
EVGENI MALKIN (10) Assisted by PEARSON (3) & HORNQVIST (7) @ 6:52
https://twitter.com/penguins/status/1070113066719821825
When the Penguins acquired Pearson we mentioned that he has a shoot first mentality, that mentality results in a lot of scoring opportunities like this one. What an acquisition by JR so far. Ian Cole, honored before this goal went in and contrary to popular belief, was not able to prevent this goal… shocking.
Yay. Go Ian. Wheeeee….
Malkin was about as impressed as we were, because he didn't even wait for the applause to die down before putting in his first even strength goal since DEVILS NIGHT!!!! No, not those Devils… October 30th. Yes, Geno didn't score 5v5 in November. Not once. Anyway…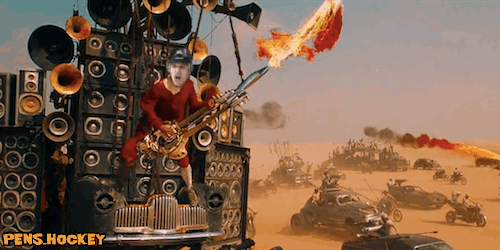 Thirty seconds later two other appointed whipping boys by this fanbase teamed up when Olli Maatta put a puck perfectly on the blade of Brassard and the pens were up three
DERICK BRASSARD (3) Assisted by MAATTA (8) & ZAR (1) @ 7:27
Ayyyyy quick re-direct puts the good guys up 3-0.

Brassard tallies just 35 seconds after Malkin. Speedy, speedy. pic.twitter.com/5G32eqqG7b

— Pittsburgh Penguins (@penguins) December 5, 2018
This is such a good play by Maatta, and it actually started in the defensive zone:
Maatta will get a lot of credit for the shot-pass on the Brassard goal, but the defensive play he made on Calvert in his own end is the reason the goal even happened in the first place. Bodies Calvert, steals the puck and gets moving up ice seamlessly. pic.twitter.com/I9M4UBsHyC

— Eben-G-zer Scrooge (@G_Off817) December 5, 2018
After scoring 3 goals in 14 games after joining the Penguins last year Brassard has matched that total in 17 games played this season. The career 0.59 points per game player currently has just 7 in 17 games, but perhaps playing with consistent linemates will help that?
The Avalanche would score on a late powerplay but Sullivan would win a challenge for goaltender interference and the frame would end 3-0 Pens. DeSmith was solid throughout the period.
He's back, baby… Casey DeSplit. pic.twitter.com/AfIBUjB5Fh

— Pittsburgh Penguins (@penguins) December 5, 2018

Pens came out playing pretty well and held Colorado at bay, but they were pushing hard to start the period. About 6 minutes in, the refs had seen enough. They weren't going to put up with any blowouts on THEIR watch, dagnabbit!
Call was likely garbage, but it was Letang, so… yeah.  Colo scores, like, 92.1% of the time on the PP, so this was Going To Happen.
Imagine, if you will, a slapper from #4 of the 'Lanche pinging off the bar, and then in, behind OfSmith. No really, imagine it, because the SnowFallingRapidly's PR department apparently doesn't think Twitter is a real thing. At least not quickly, like the Penguins stellar PR department. Update, they woke up eventually:
https://twitter.com/Avalanche/status/1070133004700389376
About 2 minutes later, imagine Soderberg not screwing up and getting a goal. Then imagine thinking, "This is a really sucky dream I am having."
https://twitter.com/Avalanche/status/1070133922426748928
And THEN imagine thinking, "Oh cool the Pens get another PPG but I really hope Letang doesn't power-blast his shot into some dudes legs from 2.5 feet away, thus resulting in a 2-1 breakaway the other direction, whilst short-handed, that Phil the MuthaFukkin' Thrill Kessel is powerless to stop despite his Herculean effort to get back into the play" and sobbing, uncontrollably, when literally all of your thoughts come to pass.
Nothing like a game-tying shorty…

Way to go, Nietsy! #GoAvsGo pic.twitter.com/kdW0M6imIA

— Colorado Avalanche (@Avalanche) December 5, 2018
Come to pass. Sounds like something a porn director yells at his young stud in his first big scene… moving on.
The 2nd period was Not Good. And by Not Good, I mean it was Really Bad for the Pens. They give up a 5v5, 5v4 and 4v5 goal. Woof.
SIDEBAR: Gonchar and Mar-TAAAAAAN need to talk to their blueline squires because there is NOT a lot of good things happening when said blueliners 'let loose' from the top of the zone. Maybe they telegraph. Maybe they take too long. Maybe they just suck. Whatever the reason, it seems like only 1.4% of shots from the point even make it as far as the goalie, and that's SHIT. On a shingle. In Arizona. In July. And that is NOT a pretty sight. Letang is legendarily bad at it, leading to that steaming pile you saw above. And Jerkson has apparently decided to try sucking at EVERYTHING, so he copied Letang and the result was almost another shorty. Foul words were uttered in the Ungaba household when that happened, I promise you.
Pens gave back all they took in period one and everyone was forcibly reminded of the last meeting with the Olor Anche, and not in a good way.
Numbers through 40 minutes of play ⬇️ pic.twitter.com/qIjnlNnKl0

— Pittsburgh Penguins (@penguins) December 5, 2018
So for the second time in the game a period would start tied. The Avalanche were flying, and damn are they fast. Five minutes in Crosby drew a penalty, with a touch of embellishment, and the Penguins got a much needed powerplay. Letang from the point to Hornqvist, good night.
PATRIC HORNQVIST (10) Assisted by LETANG (17) & KESSEL (19) @ 6:11 PPG
Wow maybe Ian Cole isn't what the Penguins are missing on the penalty kill. Hornqvist 4-3 pic.twitter.com/eHASlia76M

— Eben-G-zer Scrooge (@G_Off817) December 5, 2018
For those of you that do not know, the Ian Cole jabs are due to a member of the media mentioning the Penguins record since the Ian Cole trade, because that is still a thing with some of these twats. What a play by Hornqvist in front of the net to get a deflection, and then find and put home his own rebound. Also, Letang is still on pace for 50 assists.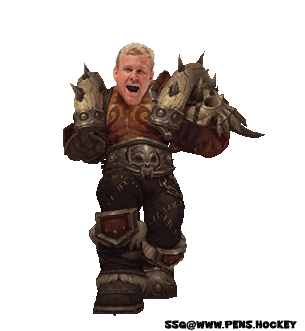 One minute later the second unit was on the ice again, Ian Cole had a break out pass that he sent right to Evgeni Malkin at center ice, and that ended just as you would expect.
PATRIC HORNQVIST (11) Assisted by MALKIN (22) @ 7:32
Wow maybe Ian Cole isn't what the Penguins are missing on the blue line. Hornqvist 5-3. pic.twitter.com/BWk3rRam8V

— Eben-G-zer Scrooge (@G_Off817) December 5, 2018
Rough minute for the Penguins old number 28, could it get any worse?
PATRIC HORNQVIST (12) Assisted by SPRONG @ 8:58
Wow maybe Ian Cole isn't what the Penguins are missing on the blue line. Hat Trick Hornqvist 6-3. pic.twitter.com/rcR9hvCqj7

— Eben-G-zer Scrooge (@G_Off817) December 5, 2018
Cole with a chance to play this puck but Malkin just robs him, it goes to Hornqvist and Patric records the fastest natural hat trick in Pittsburgh Penguins history on free hat giveaway night. Beautiful.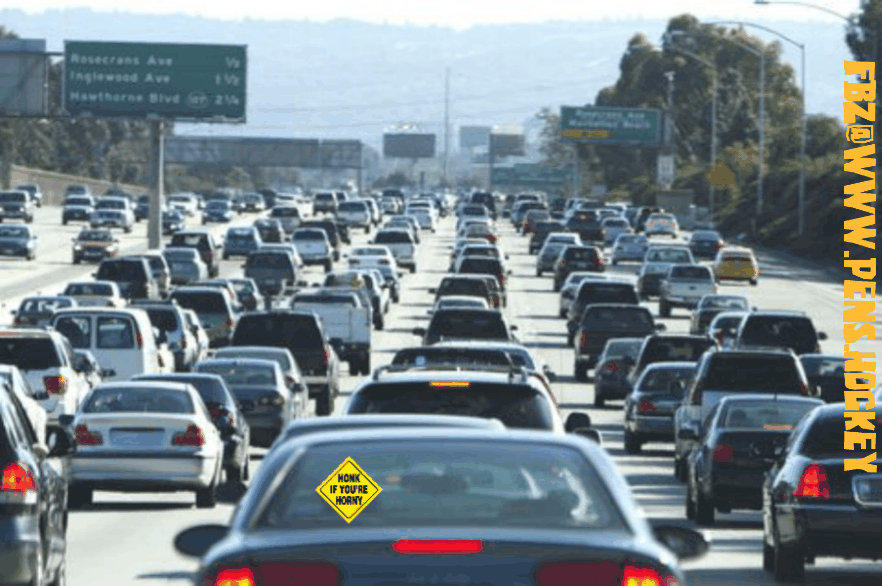 The Avs would pull their goalie with three minutes left, Bryan Rust remains snakebitten and time would tick down as the Pens would walk away
WITH
DA
DEUCE
---
THOUGHTS:
Pettersson looked pretty good. The dude played in Washington on Sunday, flew back to Anaheim before getting traded on Monday and flew back to Pittsburgh before this game. Why was even allowed to smell the ice is beyond me, and when you consider that travel and the way he played you quickly run out of excuses for Johnson.
Casey DeSmith was good enough to win in this game. I am not a huge DeSmith fan, but if the dude keeps winning I will keep my mouth shut.
Dominik Simon left the game with an injury and didn't return. Perhaps we will finally get a baby Penguin called up now that the hole formerly known as Daniel Sprong is gone?
Winning is fun.


Loading ...