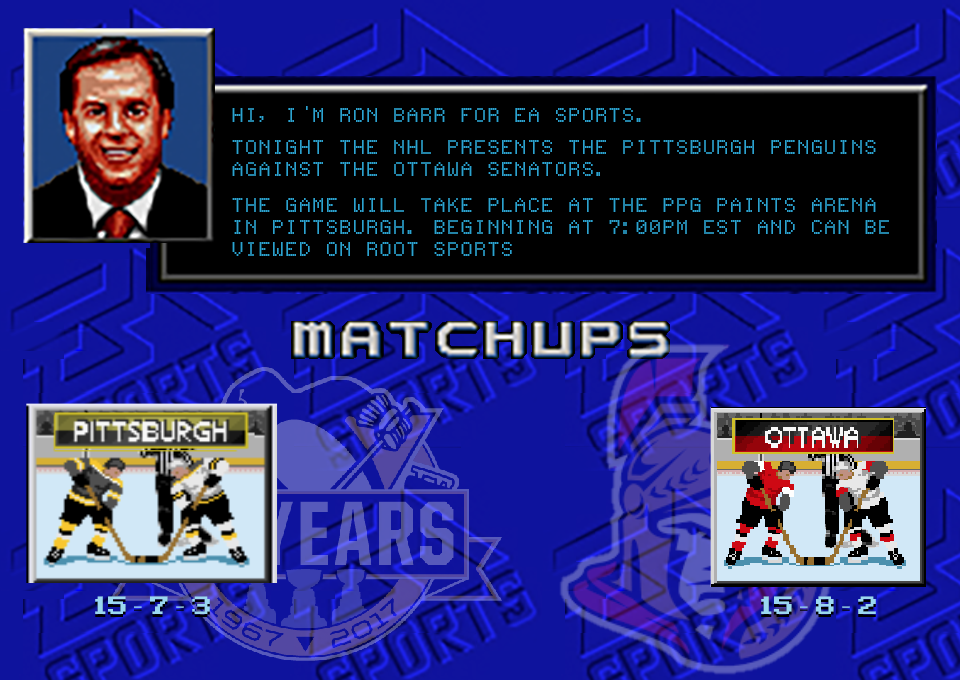 Hello, I'm Brendan.
Usually it's just his momma, but today I'm filling in for Rad, too. I'm going to be honest. Like everyone else in the world, I don't know shit about the Ottawa Senators, and I don't care about them.
What better time to learn, right?
Wrong. I'm much more comfortable letting them and their fans just fade away into obscurity.

Something you may have noticed is that the #MaattaMegaMillions has been taken down. I don't know why, it was free to enter and you could have won 70 bucks, but we just couldn't get any traction with it. I assume you people hate money. Speaking of hating money, a quick reminder that the Ottawa Senators employ Dion Phaneuf.


Ladies and gentlemen, I introduce you to the post that made me learn how to spell "Phaneuf" correctly.
$7,000,000 a year. That's "only" 1.7 million less than Sidney Crosby.
Here's a "hero chart" comparing Kris Letang and Dion Phaneuf.
Pending Dion being laid off and standing behind you in line for hoagies, this is the first and only time you'll see "hero" and "Phaneuf" in the same sentence. As you're examining this, I want you to keep in mind how many yinzers you've heard year after year scolding their TV about how horrible Letang is.
To be fair, though, Letang costs about $250,000 more than Phaneuf. So, let's find someone more on Phaneuf's playing field…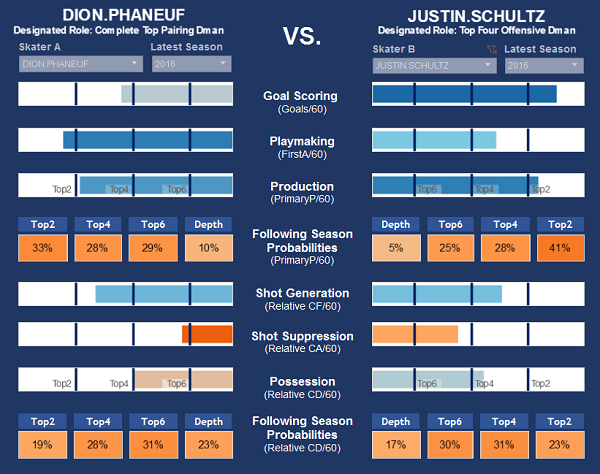 Is there a way to do a mic drop on a blog?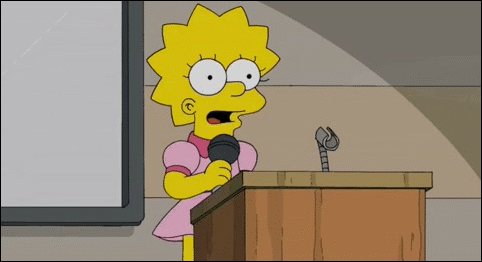 Guys, this is it. This is the moment we've been waiting for.
SensChirp is a blog that gets thousands of comments every post, and uses Disqus. Let's go over there and talk some trash. I'll meet you over there at 7:10PM sharp. Don't let me down.
Their gameday thread is here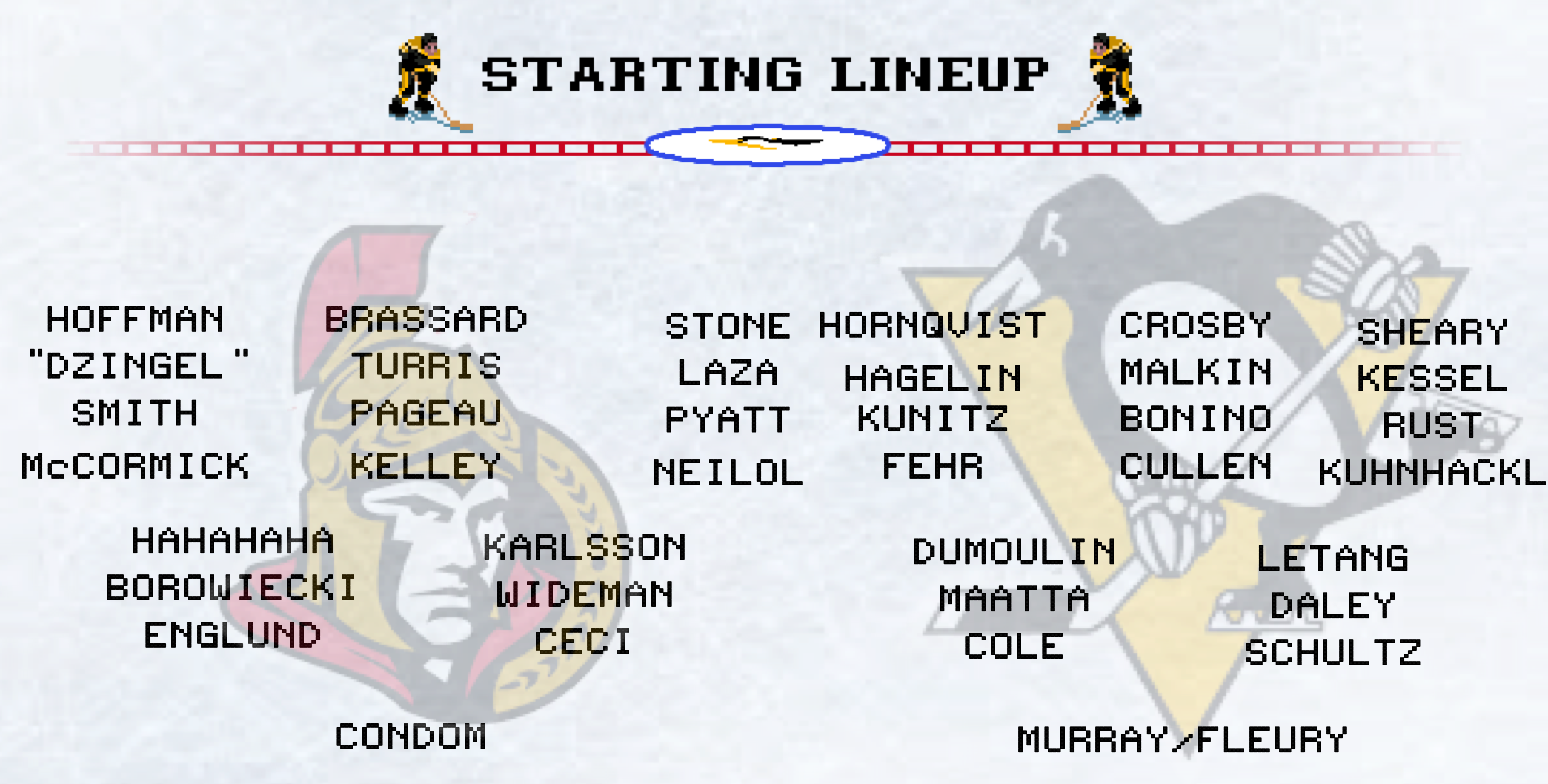 Look to laugh at: Andreas Englund. When googling, to confirm he's not Deryk Engelland, this is the result: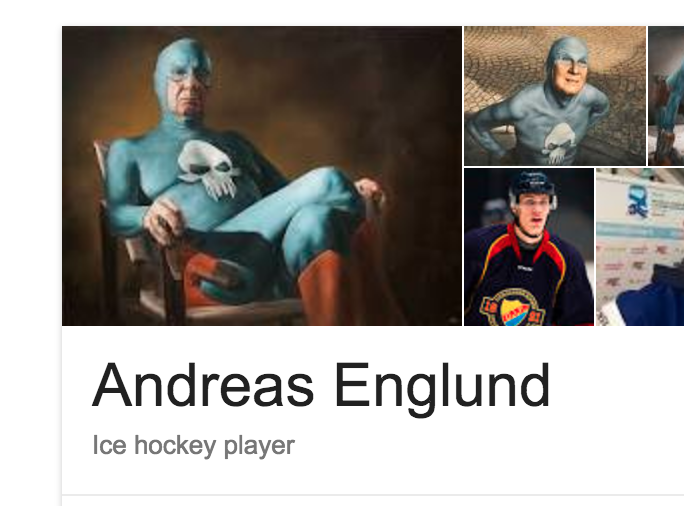 Look to be scored on by: Whoever "Dzingel" is.

VOTE FIRST WITHOUT GOOGLING IT…
Then you can go look it up…I'm watching yinz!
Who is the Senators leading scorer?
Karlsson (45%, 24 Votes)
Turris (13%, 7 Votes)
Hoffman (11%, 6 Votes)
Dzingel (11%, 6 Votes)
Stone (6%, 3 Votes)
Brassard (6%, 3 Votes)
Neil (6%, 3 Votes)
Phaneuf (2%, 1 Votes)
Total Voters: 53

Loading ...
LET'S GO PENS!