If you ever wanted to experience late 80's or early 90's hockey, this was your chance. This game was a perfect microcosm of the Penguins season so far: Get a lead, lose a lead, get down by 2, come back and win, give up 3+ goals, score 4+ goals. I haven't been doing this very long, but one thing I have noticed since I have been spending more time following the media is that regardless of the end result I need to complain about something, so damn you powerplay! It is absolutely unacceptable for this team to go scoreless on a powerplay in a game with 13 goals! Anyways, back to human land, the Pens and Sens put on a show for the fans, and can you even imagine what kind of playoff series this would be? It would be nearly impossible to happen unless the Pens win the division and Senators fall to a wild card, but still, it could be great. Of course, it would feature a Canadian team not from Montreal or Toronto so it probably wouldn't be covered. Oh, Tuesday morning got you down a little bit? Here's the latest points leaders for the season: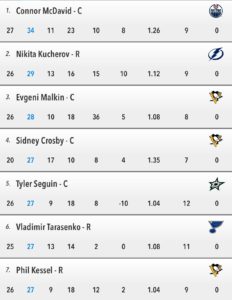 Okay so there are a lot of goals and I don't feel like the full game highlight gives some of them justice, so I am going to mix it up a bit, go full homer mode, and only give us the goals that matter, because fuck Ottawa, honestly if I have to summarize Ottawa, I would compare them to a

and yeah that me be harsh but it's the truth, you can't deny that that is a perfect comparison of their team!
Bryan Rust (4) assisted by Malkin (17) & Letang (13) @ 1:45
Remember when I said that even though I like Hagelin with Malkin because it actually lets us remember Hagelin is on the team, Rust and Geno seem to have a special chemistry? Good night on that pass from Geno. Waiting word from the Lemieux-Burkle camp on if a criminal investigation will be opened up on Zach Smith.
Then everyone got a fresh look at the speed of Ottawa when Dzingel split the top pairing with a pass to Turris, who buried it behind Fleury. Letang and Dumoulin are holier than the pope right now. And the Sens would celebrate this lead for a full 30 seconds before Saint Crosby decided to light it up.
Sidney Crosby (17) assisted by Sheary (7) & Cole (8) @ 8:45
After all these years and now two different teams, they still try to match Phaneuf on Crosby.
Just vintage Sid here too, receive the puck with one hand, fend off the attacker with the other, and then rip it. Full disclosure: I typed that before listening to Errey basically say the same thing.
The fun period wasn't finished however, as Erik Karlsson got in on the scoring act by going 5-hole on Fleury. Of the 4 goals Flower allowed, this was the most savable, however if you were in that situation and had to bet where Karlsson puts the puck, your money wasn't going to be on the ice either.

Two Senator players that always show up against the Penguins are Mark Stone and Mike Hoffman. A few years ago I was hoping there would be some way to steal Hoffman, because he would look great in a Pens uniform. The Penguins got into penalty trouble yet again, and the Senators powerplay put on a clinic. First the Mark Stone goal off a bizarre deflection that went about 15 feet into the air before coming down. Goal would've been easily prevented if Olli Maatta had any balls and would've used is body on Stone instead of trying to fence him with is stick. Then 6 minutes later Hoffman let lose a wicked one-timer after Karlsson froze Fleury with a fake shot. Sullivan pulled Fleury, great coaching move. The Penguins then took yet another penalty, already down 4-2.
Matt Cullen (6) assisted by Rust (5) @ 8:28 SHG
Of all the goals, you will remember this one and Geno's. If you want to talk about what makes a great all around hockey player, it's a 60 year old Matt Cullen in a must kill penalty situation, taking the puck 140 feet, fending off Karlsson and Phaneuf to bury the puck. Just unreal stuff we see by this man.
From Bob Grove, "The Pens are 21-1-3 the last 25 times they've scored a short handed goal"
Phil Kessel (9) assisted by Schultz (8) & Cole (9) @ 14:13
This is the Phil we love. 1 Penguin, 4 defenders, I'll just score now, thanks. Released it faster than a 32 year old virgin. Also, how slick is that play by Schultz? Took Stone right out of the play.
Also, get out there and vote to make Phil Kessel and ASG captain, this needs to happen.
Justin Schultz (3) assisted by Malkin (18) & Kessel (17) @ 14:37
24 seconds later Schultz decided that he too, would just shoot on net. This is what confidence looks like, folks. Watch this video at the 31 second mark, Evgeni Malkin makes it look like he is the 18 year old with a fake birth certificate playing in the U15 leagues. How do you create that much space in the NHL?
The Senators probably got all hyped up to come out and bring it in the third, told themselves that they were hanging with the champs, and were all ready to rage. Malkin said remember me, Zach Smith?
Evgeni Malkin (10) assisted by Kessel (18) @ 1:05
I've typed 17 things here to describe this goal, Malkins ability to do these things, the play itself, and nothing is fitting, so just watch it. Hell of a touch pass by Kessel to enter the zone. Malkin is all smiles right now, after every goal he is on the ice for he is smiling, look out NHL.
Talk dirty to me Bobby: "The Pens are 62-4-1 all-time when Sid and Geno have  a goal in same game, won 28 in a row. 37-2 when happens on home ice"
Then the Pens decided taking another penalty would be a good idea and the Senators promptly made them pay. Dion Phaneuf is the net front presence on the Sens powerplay. I would make a joke here but their powerplay completely destroyed the Pens. The Senators got another powerplay a few minutes later and had a chance to tie it, huge kill. Then Bryan Rust got slashed on a breakaway…
Bryan Rust (5) @ 12:36 Penalty Shot
Thanks for teaching Stuffed Rust Pizza the move Letang. Anderson gets pulled after the goal. What a terrible coaching decision.
Senators pull Mike Condon with 3 minutes left while down by two, and the Pens knew who they were setting up:
Bryan Rust (6) assisted by Kunitz (10) & Dumoulin (4) @ 17:32
Stuffed Rust hatty.
Grover with one more for the road "Tonights marks the 100th time in team history Pens have scored 8 or more goals in a game. 99-1"
GAME
---
THOUGHTS:
Schultz and Cole man, Schultz and Cole. 4 points tonight for the pair. Cole man should probably be a thing.
The defense and penalty kill need some work, but we are living in a moment where Crosby, Malkin and Kessel are playing lights out hockey, so I'll be damned if I'm going to be the one that bitches right now
The Senators are fast, really good game by them but further proof that you can't get into a race with this Pens team. This was a great test for the Pens, after a few games against .500 or so teams. The Sens should easily make the playoffs.
Third game in a row Guentzel scratched over Fehr and Wilson, though I don't agree with that particular call at all, I absolutely despise having a skilled player sitting in the press box. If he isn't going to play, send him down.
Fleury with 3 straight starts sounds like JR got a "can you show us what he's still got" phone call.

DID WE MISS ANY? 
I DOAN THINK SO!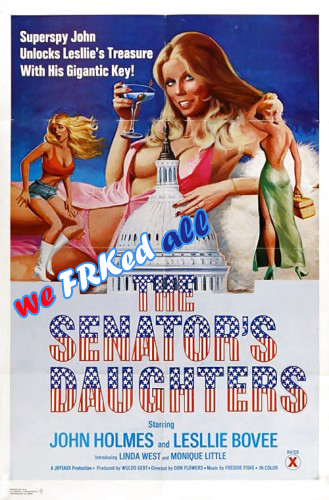 I promised my constitutes Sweet Senatorial HockeyPorn...Vote Early, Vote often!
6) "You need the D." -- Errey (29%, 9 Votes)
10) "Sheary gets double teamed behind the net." -- Lange (16%, 5 Votes)
2) "Dion Phaneuf does not want to shy away from Malkin, wants to give him a rough ride." -- Errey (16%, 5 Votes)
9) "Phaneuf whacks it from the backside." -- Errey (13%, 4 Votes)
3) "Kunitz stretches the D." -- Steigy (10%, 3 Votes)
5) "Phaneuf was down on his knees." -- Errey (6%, 2 Votes)
1) "That was a big five hole." -- Errey (6%, 2 Votes)
7) "Right away, the referee blows it off." -- Errey (3%, 1 Votes)
4) "He is just stick-handling beautifully tonight." -- Steigy (0%, 0 Votes)
8) "Borowiecki just absolutely pastes him here." -- Errey (0%, 0 Votes)
Total Voters: 31

Loading ...
---
Thoughts and prayers with our blogczar Brendan today, as his father goes in for surgery!
LET'S GO BRENN'S DA!