It's becoming a bit routine at this point for the Pens. They weather the storm of adrenaline that the other team has because they are all fired up to play the champs, and then they unleash the hounds in the third. The most promising thing for this team and its fans is they can come back almost every time. The last time the Penguins had this many wins when trailing by 2 or more after the 2nd period was 2008-09, a season that ended in the same way this game did. The Pens organization has done a spectacular job with the 50th anniversary in my opinion (though I am upset I haven't been able to see the documentary yet), and last night was special to see the '91 and '92 cup winning teams come together again. Note, if a player has ties to another organization (Barrasso, Francis, etc) or if they are still playing (Jagr…), they either weren't invited or didn't show due to conflicts of interest. I saw a bunch of people in the Twittersphere upset about the lack of certain players so I thought I would help clear that up. I put it on Twitter but I want to say it again, Pierre McGuire probably saw the event on Facebook and sent the Pens a message saying he was free. I would never complain about the colors of the 2009 banner again if someone could remove his ring. Now on to the game:
Henrik Zetterberg showed off his hands in the middle of the frame, as he received a pass on the forehand 3 feet in front of Fleury at full speed, switched it to his backhand and roofed it all in 2 seconds. Just an elite goal by an elite player, Mantha and Tatarsauce pick up the assists.

There are always those players that seem to score goals against a particular team, and Frans Nielsen is one of them. His 6 goals would be leading the Islanders right now, but New York has a plan and they know why they got rid of him I'm sure. Nielsen placed this shot just off the inside of the post over the glove of Fleury, assisted by Sheahan and DeKeyser.
The Penguins were controlling play throughout the game, Ian Cole even said that at times it felt like a 5 on 5 powerplay until they woould make a bad turnover. Fleury makes a great save and the Penguins turn the puck up ice quicker than Detroit filed for bankruptcy. Hagelin (6) with the smartest play he's made by just touching it to Geno (15) , who sends an absolute beauty of a pass to Kessel (7) for a one timer. For the last time, PLEASE KEEP KESSEL AND MALKIN TOGETHER.
Brian Dumoulin continues his questionable year, he gets in the lane between Fleury and Larkin, but doesn't make an attempt to either challenge Larkin or block the shot. Pretty sure you can hear Fleury say "thanks dick" after the puck goes by him. Vanek and Vespa pick up the assists.
Pens entering the third down by 2. One of the reason the Penguins were unsuccessful in mounting comebacks in the past was a lack of intensity early in the period. These comebacks don't happen if the Pens don't net the first goal in the first 7 minutes. Cue the Bearded Bonino (3), who throws a wrister on net that should have been one of the easier saves of the night for the rookie goalie. Cole (6) and Rust (4) pick up some apples here. Bonino scores more with the beard, so that needs to stay. Bone in ohh is the new official goal call:
Jim Rutherford may end up with the nickname of Midas after he is done with the Pens, because this man is taking the leagues "trash" and turning it into gold. Justin Schultz is playing with a level of confidence the Oilers were not patient or smart enough to see. Ian Cole (7) with a neck breaking fake shot-pass to Schultz (2) who buries the one-timer. The lazy Russian picks up the 2nd assist, his overpaid 16th of the season.
Kris Letang hasn't been as flashy as we are accustomed to this season, but when he gets near the goal line shit is about to get done. His awareness of the ice and knowing when to pinch has matured so much over the years. Letang (12) finds Hagelin (7), who throws a pass across the front of the goal to Kessel (8) who puts home another one-timer. This is not an easy goal, folks. Hagelin's pass was wobbling like an 18 year old after their first O'Douls, and somehow Kessel was able to elevate it.
The wangs pulled their goalie to try to score again, but Fleury (who had a solid game) wasn't having it. Then Crosby (10) remembered he didn't have any points yet so he teamed up with Hornqvist (11) to get the puck to Old Man Time Cullen (5). Cullen was tripped going for the empty net so an automatic goal was allowed. Fun note, Cullen is the only Pens player without an official shot on net in this game, but he got a goal.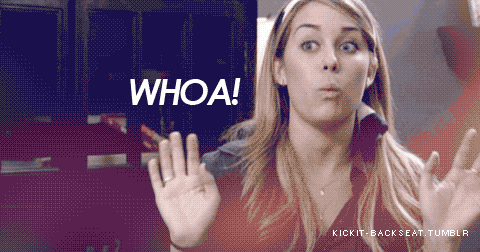 GAME
---
Thoughts:
Sullivan doesn't care about anything except for what he feels is right for the team to win that game. He felt that Fleury had a solid game, and knowing that Fleury is a goalie that builds off his own momentum he went with the Flower again.
Brian Dumoulin should be taking Cole out to dinner, because if only Cole or Schultz were playing as good as they are without their partner, Dumoulin isn't on the top line
Lots of peeps are upset about the continuous 3 and 4 goals let up by the defense, but I really don't care. Yeah it would be nice to get back to 1 and 2 goals allowed only, but for the love of hockey quit finding something to bitch about after a win
Speaking of bitching, Twitter was full of hate because people were doing the wave at The Paint Can… saying it is never acceptable and even embarrassing. Here's the deal, if you spend $200 to sit by the glass and you want to do the wave, then fucking do it. If you're on social media because you didn't go to the game, then shut the hell up. 3 years ago these same people were bitching about Consol being deathly quiet, now it's having too much fun, grow up and enjoy life man.
The Penguins have played mediocre hockey and they are 2 points off from the best record in the league, hot damn.

CUMBACK SATURDAY NIGHT
PENS & A STIFF 'BIG 10' …..WOOOOWHOOOOO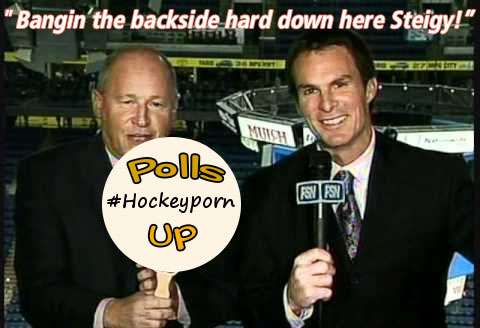 I'm only half awake...have a cup-o-joe, "spear a dougnut' relax and pick-a-hockeyporn!
6) "And he's comin. He really is. You can feel it, Steigy, you can feel it." — Errey (68%, 21 Votes)
1) "My jaw's still hurtin. It was incredible." — Errey (16%, 5 Votes)
4) "Malkin finds Kessel in the backside." — Errey (10%, 3 Votes)
7) "He went in hard." — Errey (3%, 1 Votes)
8) "What a release by Kessel." — Steigy (3%, 1 Votes)
2) "Now Crosby, making sure he has the backdoor covered." — Steigy (0%, 0 Votes)
3) "He was lookin for that backdoor play." — Steigy (0%, 0 Votes)
5) "I think you see it coming right now, Steigy." — Errey (0%, 0 Votes)
Total Voters: 31

Loading ...
Also, hopefully on Tuesday we will have the second "Best of the Porn" for the second set of 10 games, I apologize, I just have a bunch of exams coming up in a small period of time, excuses excuses I know.
---
With that being said I have exams form 8-1 tomorrow, so Brendan will be handling the gameday post. Be nice to him, he is shy. Thanks for reading guys, I can't believe a Saturday post got over 250 comments. Enjoy your Sunday, and congrats to all you Penn State fans out there.