The Penguins tonight play host to the Arizona Coyotes in their first of two meetings this season.  The two teams split their get-togethers last season – Arizona won at home 2-1 in October, Pittsburgh with the 6-0 rout on Leap Year Day this year – but the Penguins have generally had their way with the franchise, with a 42-29-3 record all-time against the Jets/Coyotes.

Let's get one thing out of the way real quick here: the Coyotes are a team that is struggling for an identity.  Outside of Shane Doan (who sucks), the team has almost completely distanced itself from its days as the Winnipeg Jets, which is probably for the best since the team that is now known as the Winnipeg Jets has no relationship with this team whatsoever.  They've made the playoffs three times in the last twelve seasons, their best showing being in 2012 when they lost to the eventual Cup-winning Kings in the Western Conference Finals, and since then they've had the 12th, 12th, 3rd and 7th picks in the last four NHL Entry Drafts.  Presently they're foundering at the bottom of the Pacific Division and the League altogether, which means another lottery pick is in the immediate future for them.
All of this recent failure meant the city of Glendale wanted pretty much nothing to do with the franchise, terminating a fifteen-year agreement with the team last summer.  They came back to terms on a two-year agreement, but after 2018 the situation is still very much unsettled.  The team wants to build an arena in Tempe in time for the 2019-2020 season, in partnership with Arizona State University, but just how much money, if any, the team wants from the public remains to be seen.
Eventually, through all of this, there are three things a reasonable person could expect to happen with the franchise: they finally find a long-term arena solution, their steadily-improving farm system (ranked second this past summer by TheHockeyWriters.com) will pay off, and they'll fire head coach Dave Tippett.  Tippett, who was hired to replace Wayne Gretzky in 2009, is the third-longest tenured head coach in the NHL, right up there with the Bruins' Claude Julien, Chicago's Joel Quenneville, and just ahead of the Isles' Jack Capuano.  Sure, he's probably not a bad coach (2010 Jack Adams winner), but every team eventually needs a new direction and I suspect, with seven UFAs this upcoming offseason and a bunch of talented young guys lurking in the background, the sun will set on Dave Tippett's head coaching tenure in the desert.
(I haven't even mentioned the fact that two of their UFAs are retired Chris Pronger and KHL star Pavel Datsyuk.  Okay, now I have.  They're presently on track to have ~$30 million to play with next season.  Maybe, just maybe, they'll have a good team in a few years.  Not right now though!)

In spite of the rule to select a player from the active roster, I first wanted to highlight the contracts that are effectively dead weight to this Coyotes.  Ready?
Pavel Datsyuk: $7.5M
Zbynek Michalek (remember him? awww, he's a minor leaguer): $2.25M
Mike Ribeiro: $1.944M
Antoine Vermette: $1.25M
Those guys, plus Dave Bolland's $2.5M LTIR relief add up to ~$15.5M in fluff.  This is how bad teams manage to stay above the cap floor.  Ugh.
Anyway, my pick for the Gomez Gallery is old friend Alex Goligoski.  He's 31 years old now (what, how?) and is in the first year of a five-year, $5.475M/yr contract with the Coyotes.  His contract has a modified no-trade clause, which there aren't any details on but aside from Shane Doan (who sucks) he's the only other player on this team with a no-trade/no-movement clause on his contract.  I have a sneaking suspicion he's going to be an albatross for the Coyotes in the near future.  I was sad when the Penguins let him Gogo (ba-dum-tssh) but I think I can get over it.

Your best bet is Five For Howling.  There's also Howlin' Hockey, /r/Coyotes, and Coyotes' subforum on HFBoards.  The good news is they seem to be a reasonable, pragmatic collection of fans who are just hoping for the future to be bright.  The bad news is they're going to be suffering for at least another couple of years.
If I Could Steal One Guy…
This is an unoriginal segment I'm making up for fun.  The Coyotes have a bunch of young guys who will be mainstays for them, mainly forwards too, but I'd steal 20 year old right-winger Anthony Duclair if I could.  First, he had twenty goals and forty-four points in 81 games while playing less than 15 minutes a game last season, with a gaudy 19% shooting percentage, so you know he has an eye for goal.  Second, he's an RFA next season and Arizona will likely get him at a discount since he's underperforming this year.  Third, he's a former Rangers prospect, so any chance to rub it in their faces is a chance well worth taking.  Fleury/Maatta for Duclair and a second rounder okay bye
Shane Doan sucks.  Let's go Pens!

Running "BEHIND"…better than never!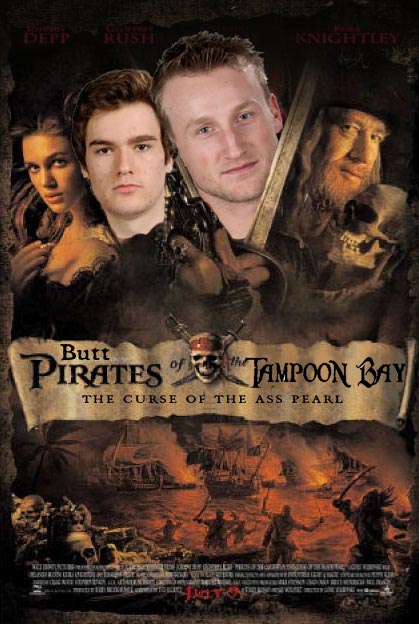 Avast ye salty Dawgs...Pik yer HAWKEY PORN...arrrrrr.
11) "Feels good when it's goin in…you want to ride it as long as you can." — Sidney Crosby (72%, 23 Votes)
3) "Reaches around the other side of Kuhnhackl and slaps the stick." — Brian Engblom (6%, 2 Votes)
4) "Nesterov's stick came up and slapped Cole off the side of the head." — Brian Engblom (6%, 2 Votes)
8) "It just helps to be big." – Errey (3%, 1 Votes)
7) "And this time Daley has his eye on the back door" – Steigy (3%, 1 Votes)
6) "Hedman was split wide." — Brian Engblom (3%, 1 Votes)
5) "Stralman ready to go down for that one." — Rick Peckham (3%, 1 Votes)
2) "You gotta be harder on the play." — Brian Engblom (3%, 1 Votes)
9) "He [Malkin] has got something climbing up his leg right now, sheesh!" – Errey (0%, 0 Votes)
10) "He (Sid) seems to be shooting into a bigger net than everyone else." – Tampa feed (0%, 0 Votes)
1) "Reaches out with that left hand and grabs him a little bit." — Brian Engblom (0%, 0 Votes)
Total Voters: 32

Loading ...