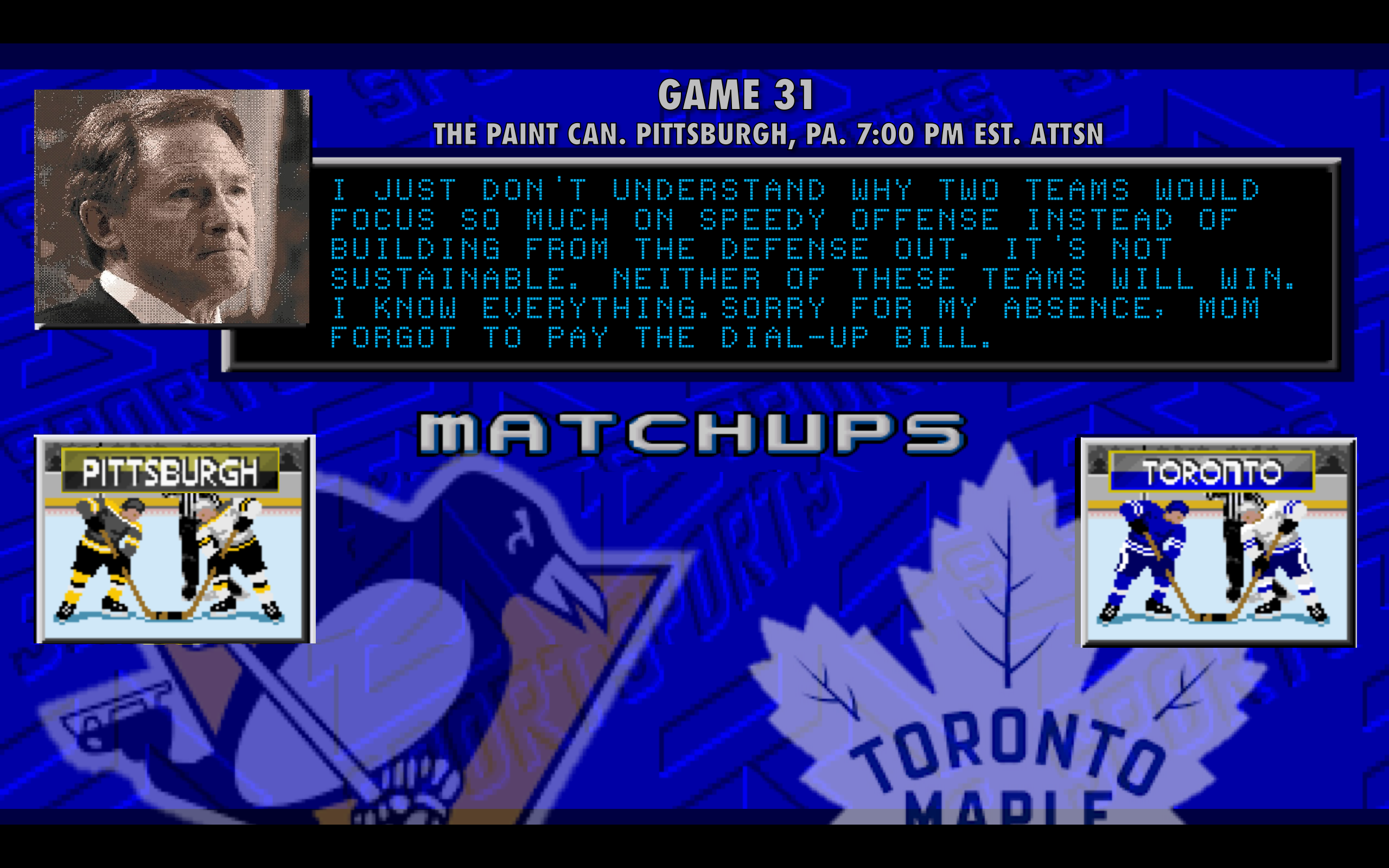 The Penguins welcome the Toronto Maple Leafs into the 'Burgh tonight in what should be a high speed matchup. It is expected that the Penguins will begin the game with a pregame ceremony honoring the Maple Leafs as the new Stanley Cup Champions, because they have had a good two months. The fans of Toronto have been completely reasonable during their teams return to basic relevancy and many of them have stated that anything short of a Stanley Cup this year would be a failure. I'm not sure there is a group of people that know the way it works better than Penguins fans, and I don't think I speak for myself when I say that following the 2007 playoff loss to Ottawa that the last thing I was saying the following season was "if they don't win the cup this year then the team sucks!" Of course Sidney Crosby carried his improbable Penguins to the finals in each of the next two years, and that is exactly what the Maple Leafs are banking on, begrudgingly needing an American to show them the way.
The Maple Leafs are currently sitting second in their division, which isn't much of an achievement since they play in the division of misfit teams. Toronto will definitely benefit in their season point totals from playing teams like Buffalo, Ottawa and Detroit 5 to 6 times per year, and those points do nothing more than inflate the ego… just look at this division: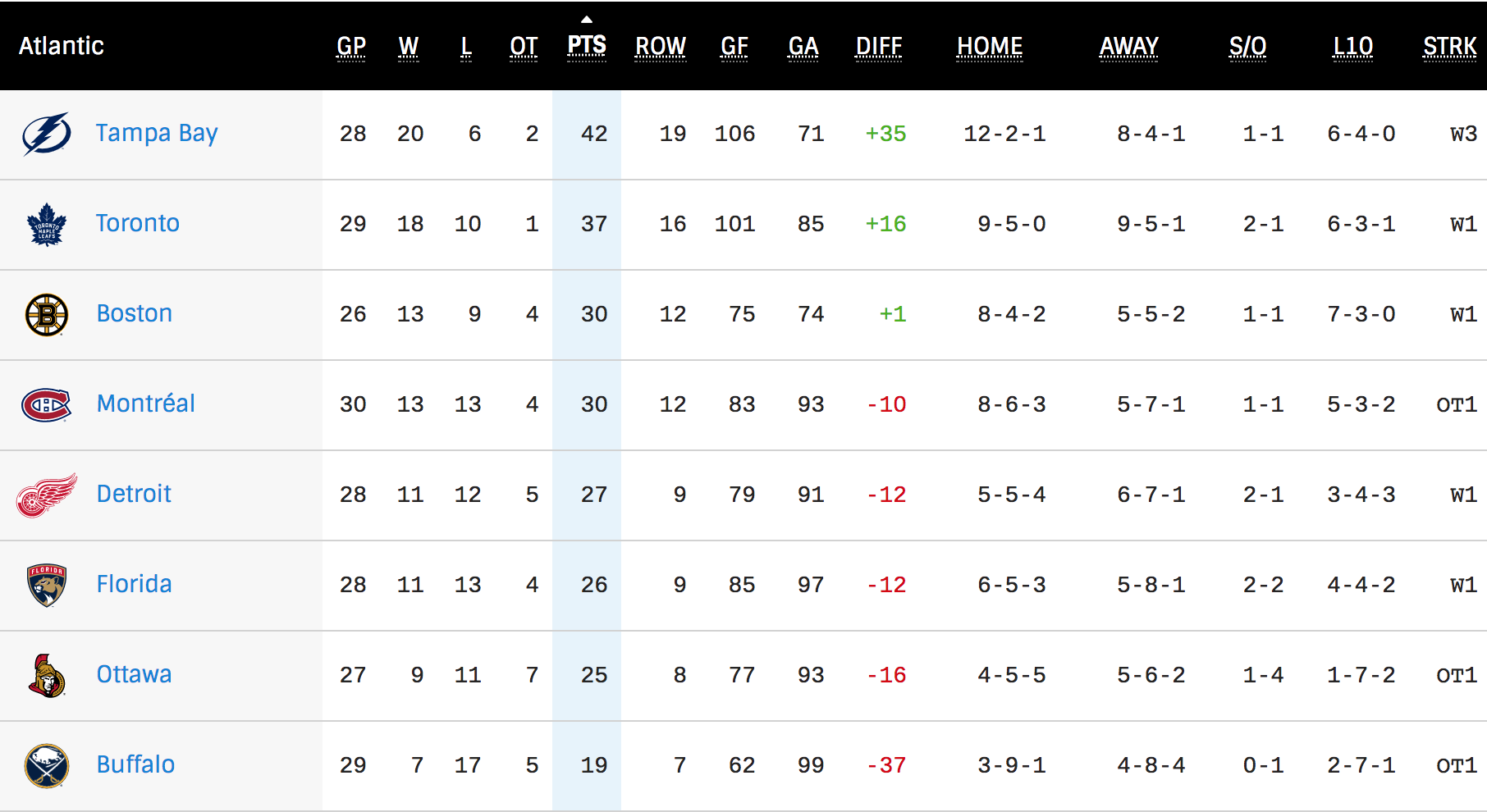 The Hurricanes are last in the Metro and their current point total would put them 5th in the Atlantic… that's just crazy. It's because of this divisional disparity that I would caution Toronto fans from using their season point totals to predict playoff success, but explaining anything to a fanbase that still thinks Phil Kessel sucks is useless.

So how do these teams stack up?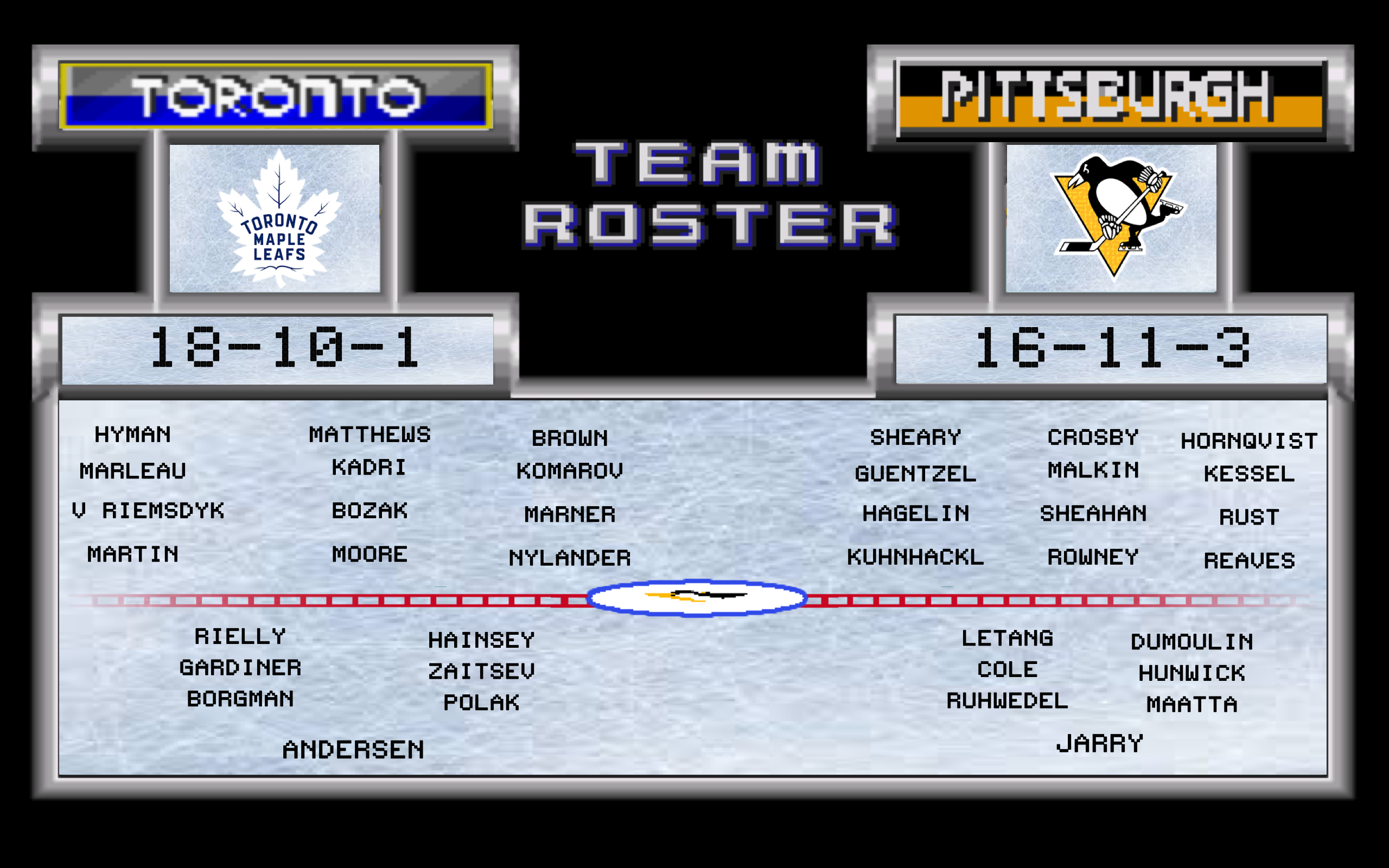 The Penguins called up Dominik Simon yesterday from Wilkes-Barre, which could either be an insurance move or to potentially replace one of the penalty killers since they blocked approximately one billion shots last game. Outside of that Frankie Corrado is the only other player in the press box who could see time tonight, though I'm not sure who he replaces after Hunwick impressed the coaches last game.
EDIT:
https://twitter.com/penguins/status/939502555629006849
The Maple Leafs speed will be the main focus for the Penguins defense, but fortunately for the team they have had two consecutive Metropolitan teams to prepare for speed. The Leafs have a young and weak defense that will be their eventual playoff demise, and if the Penguins can start rolling their lines they should be able to get the matchups they need to dismantle the defense that has Ron Hainsey in their top 2. Speaking of rolling four lines:
https://twitter.com/JMackeyPG/status/939490153093107713
Dad might be home for Christmas, the wish of hundreds of kids worldwide and one fan base.
https://twitter.com/ThePoniExpress/status/938963335646797824
Leave it to Andrew Fullashitoni to use point totals on different teams to say the players are equal…
There is nothing like taking a franchise and a fanbase that thinks they are the shit and reminding them that they are just shit. Tonight would be the perfect time for some of those posts to start bouncing the right way and the Penguins to remind Toronto that you don't win Stanley Cups in November.