The best news heading in to this game:
https://twitter.com/penguins/status/939524258597953536
Matt Murray was on the ice for morning skate in full gear taking full shots, he said he felt great afterwards. Mike Sullivan subtly downgraded is injury status, as the once week-to-week Murray is now day-to-day:
https://twitter.com/SethRorabaugh/status/939534186406404096
The story of the game comes down to the start of the first period. The Penguins asked for more Saturday night home games, perhaps they forgot that they still have to show up to them. Less than two minutes in three Penguins collide into each other followed by all five Pens standing still as Connor Brown fills the net, just 83 seconds into the game.
https://twitter.com/MapleLeafs/status/939653924323254272
Off of the next faceoff James Van Riemsdyk took advantage of a scrambling Jarry (remember, MAF on crack?) and scored just 19 seconds after the first goal.
https://twitter.com/MapleLeafs/status/939655477998309379
I've seen better D in softcore porn than the Penguins had in the first 3 minutes of this game.
Luckily for the Penguins they remembered they had to hockey and temporarily stopped the bleeding. Eventually Toronto would go to town one more time when Tyler Bozak scored at the 12:55 mark.
https://twitter.com/MapleLeafs/status/939660577890324480
Super weak shot from the point that went in and out of Jarry's glove. There aren't any excuses here, this puck must be stopped with no rebound 100% of the time. The second issue is there isn't a defender around, as Riley Sheahan unsuccessfully has to back check to cover the eventual goal scorer. Overall this was a horrendous period of hockey for the Penguins and it doesn't help that it was the worst we've seen Tristan Jarry.
The Penguins honored Ron Hainsey at some point:
https://twitter.com/penguins/status/939653529186299904

Sullivan wisely decided that he had seen enough form Jarry and put in Casey DeSmith to start the second. The move was successful has Toronto didn't score in the first ten seconds of the second period. The Penguins looked a lot more like the Penguins in this period, and suddenly the Maple Leafs looked like they were only as good as a team that took advantage of shaky goaltending.
Eventually the puck would fall on Brian Dumoulin's stick in the break out and he would slide it up to recent call up Dominik Simon, Simon fitting in seamlessly with the big club knew all about the Penguins recent Sheahanigans.
RILEY SHEAHAN (3) Assisted by SIMON & DUMOULIN (2) @ 14:24
https://twitter.com/penguins/status/939671606980497408
Smart move here by Simon to wait for his opening and slide it over, you always assume the young guy just called up is looking to pass instead of shoot, and he timed the pass perfectly. As for Sheahan…

Those are Scott Wilson's stats on the season.

Scott Wilson's stats last season, which for most is what Riley Sheahan needs to beat to determine if the trade was a success. Sheahan now with 3 goals and 6 assists.
The Penguins would get a powerplay opportunity 2 minutes later, and after Sidney Crosby just missed an empty net, Frederick Anderson bent down to pick up his stick and when he looked up it was Geno in the flesh:
EVGENI MALKIN (9) Assisted by KESSEL (22) @ 17:51 PPG
https://twitter.com/penguins/status/939673900031578112
Just a killer shot by Malkin.
The Maple Leafs wouldn't back down and one minute later a rising shot from the point was deflected down by Bozak, beating DeSmith
https://twitter.com/MapleLeafs/status/939675459813564416
Close call to being a high stick, but the play was sent to Toronto for review and the goal stood.
The third period was all about the Penguins pushing and the Leafs hanging on like it's the end of fall. They were able to hold the Pens off until DeSmith was pulled and Kris Letang continued distributing free literature
SIDNEY CROSBY (13) Assisted by LETANG (22) & SIMON (2) @ 17:12
https://twitter.com/penguins/status/939688196073549825
What a move by Letang. When Letang starts making moves like this offensively you know he is getting his confidence back, and that can only be a good thing at this point in the season.
The Penguins kept DeSmith out of the net and Olli Määttä attempted the death blow and of course it hit squarely off the post.
game
---
Thoughts:
Not going to win many games you don't show up for in the first. Good effort the rest of the way though
Dominik Simon looked pretty good in the game, his first of the season and 6th of his career. First multipoint game of his career, too
Casey DeSmith looked good in relief
The Leafs showed exactly why they aren't serious contenders yet. High flash offense that then relies heavily on a mediocre defense the rest of the way. It makes for fun hockey sure, but it is neither sustainable nor practical in a seven game series. This could've been game one of a series, the Penguins respond with a better start in the first period of the rest of the games and Toronto is once again saying "maybe next year" after game 6.
Sid is good
https://twitter.com/IneffectiveMath/status/939688842226995202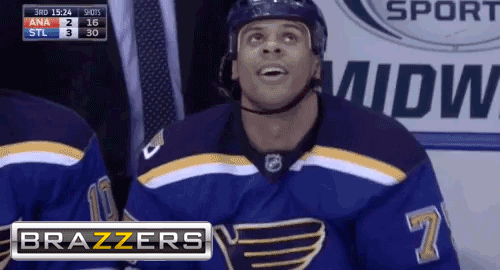 The Maple Leaf Hot Carls
"You can see Malkin a little fatigued, bent over Kessel." – Craig Simpson (35%, 7 Votes)
"He's gonna need new pads after the first period." - Errey (30%, 6 Votes)
"Yeah, that's got to feel good for DeSmith. Feeling the rubber right now." —Errey (20%, 4 Votes)
"Andersen can't find his stick, Zeitzev lifting it up, trying to give it to him." - Craig Simpson (5%, 1 Votes)
"The glove comes across from Hyman... the glove and the stick... and, it got Rowney pretty good, did it not? Yes." - Errey (5%, 1 Votes)
"Yeah! Took a shot to the face and this one will be called." - Mears (5%, 1 Votes)
"Right here Hornqvist tries to take it hard." – Craig Simpson (0%, 0 Votes)
"They stayed late, and they stayed hard." – Craig Simpson (0%, 0 Votes)
Total Voters: 20

Loading ...
HP Showdown ROUND 3! Games 20-30

HP SHOWDOWN ROUND 3 (games 20-30)
"You pour the gravy down the middle there. It just works. Try it. It's special." - Bourque (45%, 10 Votes)
"Its 2 and 3/8 inches in diameter!" -Errey (14%, 3 Votes)
"Look at Kessel...Put the head down...come, come, come" - Errey (14%, 3 Votes)
"Have you had a beaver tail yet?" – Gord Miller (9%, 2 Votes)
"Being a location scout, my office is on my back..." -Some woman in a Microsoft Surface commercial (5%, 1 Votes)
"tap tap tap tap...he finishes the deal" - Errey (5%, 1 Votes)
"He was able to get his legs up and out, before Nash could really go down on him" - Bob (5%, 1 Votes)
"Guentzel again, just a little tip, that's all it took." - Errey (5%, 1 Votes)
"Strallman puts his stick between his legs and goes to the box for it" - Errey (0%, 0 Votes)
"Once Cole comes in there, Schultz comes in behind him." - Jay (0%, 0 Votes)
Total Voters: 22

Loading ...