The 18-11-5 (2nd in the Pacific) Anaheim Ducks roll into The Taint to challenge the 15-11-6 (3rd in the Metro) Pittsburgh Penguins this Monday night. So let's take a moment and honor one of our lost Penguin chicks…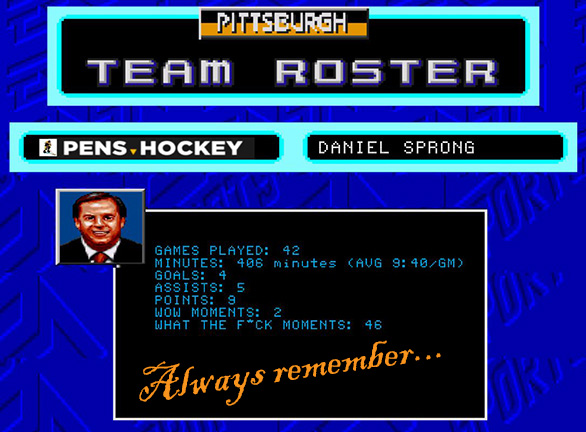 Wow these Penguins are making it fun to be fans this season, no? They lose when they shouldn't and they win when they shouldn't and play lights out one night and then wait for me to visit a really cool arena in a really awesome city against a crap team on an 8-game losing streak and say 'meh, hockey is boring' even though I totally finally agreed to eat a Chicago dog and who the hell thought a tomato slice on a hot dog made any damn sense anyway???
But whatever – the Pens are actually playing some pretty damn good hockey. This month, the Pens have 11 of 16 possible points, because oh yeah, they also heard someone was coming all the gawddammed way from FINLAND to watch and thus shit the bed AGAIN… **deep breaths**… yeah, some pretty good hockey. Scoring is coming from up and down the lineup. DeStarter is playing silly good (does he remind ANYONE else of Fleury?) and MMX just barged onto the scene like a BOSS, pulling a couple of awesome saves right out of his arse in Saturday's tilt with the Kangs.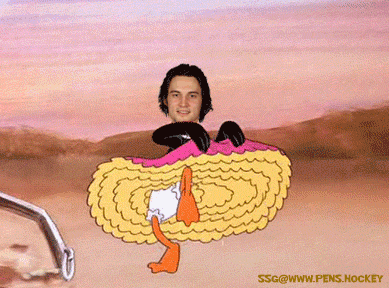 Will the trend continue? This season makes no sense, so there's no way of knowing. The Good news is that the Ducks are in the West, and the West is the Best, man… at least as far as the Penguins record is concerned. The Pens have OWNED the West lately. They're 7-2 this season and All Time they have really enjoyed playing these guys. Did some research, and all time, the Ducks just don't stack up well against the Pens: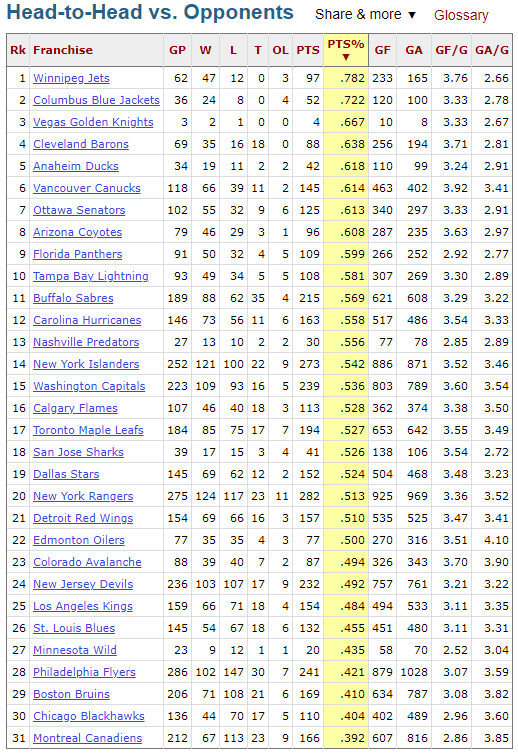 So let's keep it going, Sully & Co.! Time to remind the NHL that the Penguins aren't to be taken lightly. (Side note: the Pens have played the Jackets 36 times and lost 8. WOW. That's not a rivalry, just sayin…)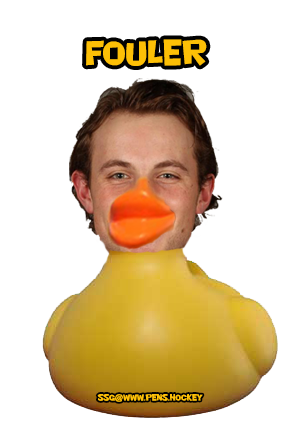 On the injury front, Schultz is still month-to-month, SEA-MOAN is week-to-week, Letang is day-to-day, and Horny is anybody's guess.
The big news on that list is Letang. When he got his leg squished back the wrong way at the wrong angle, our collective buttholes seized up. For as much crap as I gave him last year, he's been having a NORRIS CALIBER SEASON. Yeah, I said it.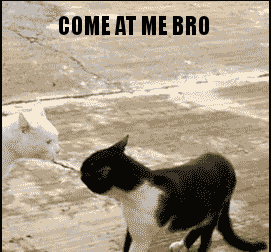 But this year, THIS YEAR, Letang has been pretty damn good. He's still a risk-taking, hot-headed, referee-goading, jagoff French asshole, but he's GOOD.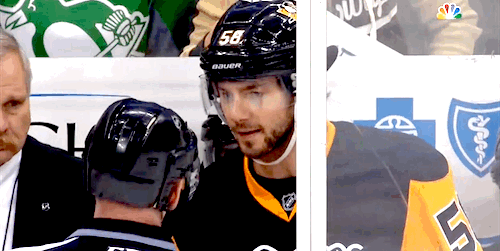 Him being day-to-day is a good thing, long-term, but it won't matter TONIGHT, so who's his replacement? Jusso Sexy Riikola, that's who!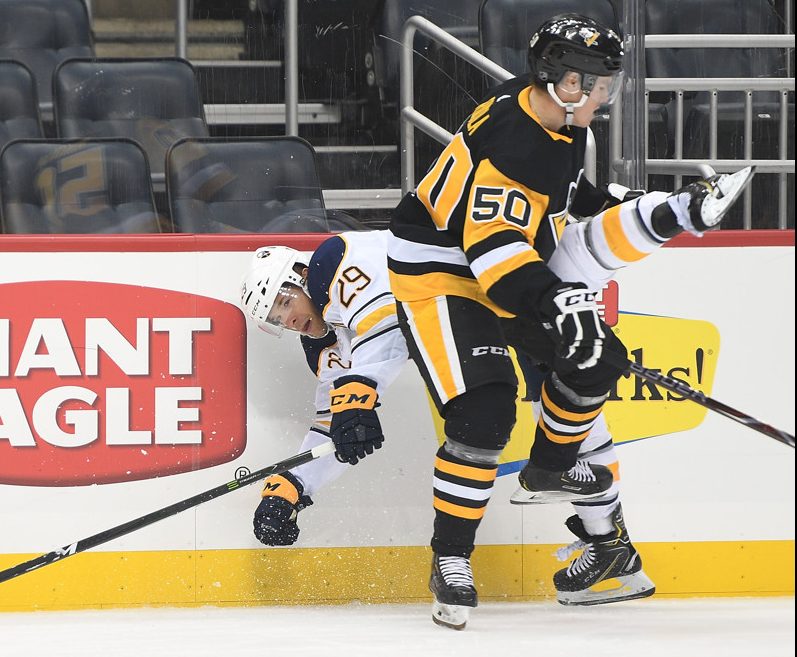 I guess Peeeettttteerrrssssooon is better, likely because of his STICK LENGTH, but Riikola has been pretty damn good this season, says this guy. And watching him light people up with his hip checks has been really fun.
Also, the Pens lost both games last year, which is crazy when you think of the records above.

One of the most common phrases thrown out on Twitter by idiots (see: people who think they are funny) when Daniel Sprong scores is "maybe he shouldn't have been in our bottom 6." TURNS OUT, he is in the Ducks bottom six, below a guy named after the Titanic destroyer. MAYBE, Daniel Sprong needed a change of scenery? MAYBE we shouldn't get too excited because we also saw Sprong score two goals in a game once, out of 42 attempts. The bottom line is the team was done with him, and not just the coaches. There are stories about him having such a shitty attitude during camp that the players wouldn't give him a ride to the rink and he had to Uber every day. Sprong currently sits with 3 goals in 5 games for Anaheim getting just over 14 minutes a night, good for him, truthfully. Of course, as a fanbase it only makes sense we cry over the one that got away with that stat line while bashing Phil Kessel if he goes three games in a row without a point. At the end of the day, Daniel Sprong has 7 goals and 5 assists in 47 career games, which instead of placing him in the elite status that some for some reason did, actually puts him right with Tyler Kennedy's 10 goals and 9 assists in his first 55 games.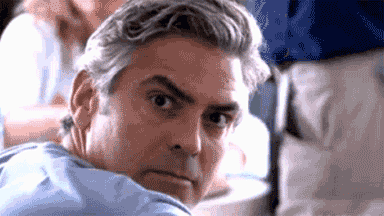 The Penguins are going to need to score at least three to win this game after you count the obligatory goals for Sprong and Rowney. One thing to keep an eye on his Derick Brassard, who played the fewest amount of minutes in the Penguins win over the Kings as he was skipped over when his linemates took the ice. It will be interesting to see if Sullivan starts Brass at 3C or switches Sheahan and Brassard to start the game. 
The Ducks are just as banged up as the Penguins are which makes the injuries a wash for the most part. The game may come down to a battle of the third lines, what more could we want? Sheahan will be tagged with shutting down Sprong, but would it surprise anyone to see Sprong be the target of one of ZARs 10 hits? I can't give an in depth review of the battle between the two top lines because I don't know who the two players not named Getzlaf are. The Ducks second line looks like a pain in the ass to play against and the Malkin-Kessel unit may be mismatched against them, if I were Sullivan I would try to get Dumoulin out against this line as much as possible. Reports are Dumo was at the Steelers game last night (how about that game?) which means he had a few cold ones and is ready to rock tonight.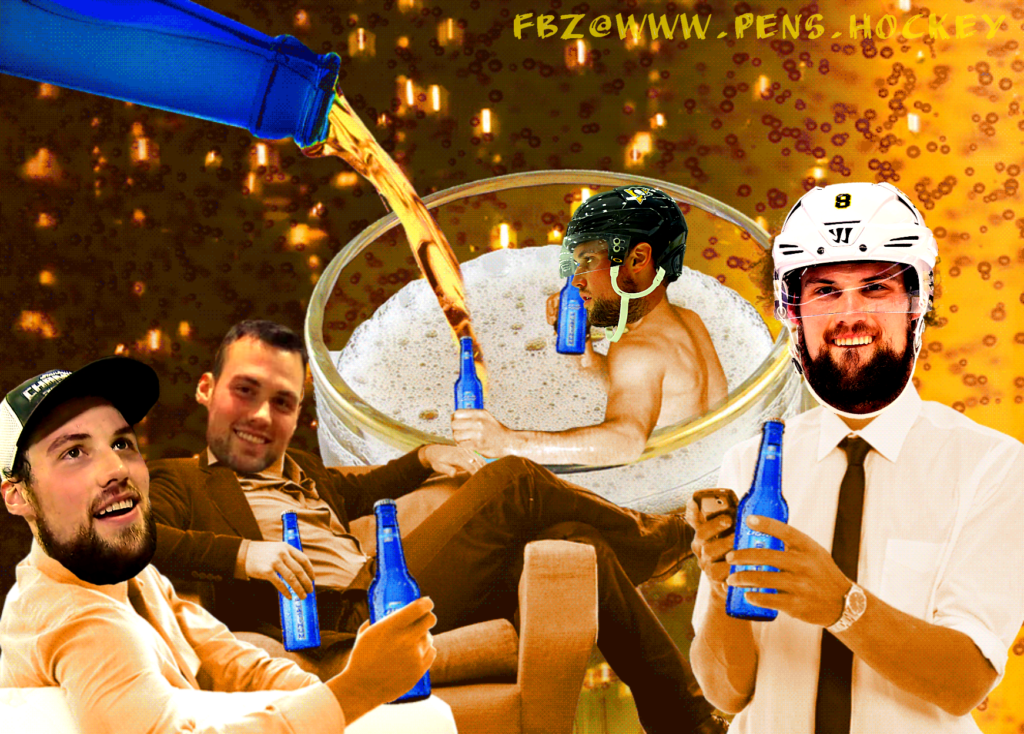 Bottom line is it is a hockey night in Pittsburgh, the Pens play the Caps on Wednesday night, and the Capitals are off until that game. With a win tonight and a regulation win over Washington on Wednesday the never going to make the playoff Penguins would be three points out of the division lead. It all starts with Sprong and the Flock tonight, so let's effing do it.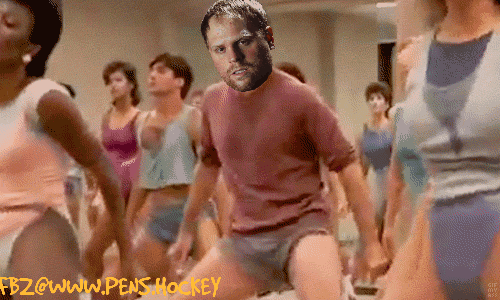 Loading ...