The Penguins were coming off of an impressive back-to-back weekend set, with big wins over one good team and one team that if they didn't beat our heads would have likely exploded. And the way this season has been, that may have been a blessing we were all denied by the stellar play of DeStarter, damn him. Besides, the Pens had lost two in a row to the Ducks, which you knew because you read our game day, so another loss to a team the Pens have historically owned was inconceivable.

Sidebar: it has finally happened. With this, my at-least-one-more-than-I-wanted-to-write-post, I have officially become a blogger. I'm shocked at this development, but more importantly I can't wait to see the look on my Mom's face when I tell her this. The mix of shocked disgust and visceral disappointment will be one of those things that will be seared into my long term memory forever. It's the little things…
Anyway, let's play some hockey!!!
Oh would you look at that – more line mixing from Sullivan. I am SHOCKED.

In reality, if ZAR keeps showing such chemistry with Geno and The Phil!, this is really a great mix. And when Horny comes back? The Fappening will pale in comparison to what will happen to Pens Nation when the Pens can roll:
Snek – Sid – ThePhil
ZAR – Geno – Horny
Pear's Son – Brazzers – RustyBawls
Meh – OldGuy – OtherMeh
I went from six to midnight just TYPING those lines, at least the first 3. YOWZA!

But again, we're getting ahead of ourselves. Tonight, we get what we get.
This game started off like any other game… with a TERRIBLE group singing the anthem. Seriously. My dog left the room it was so bad. Where the hell is Jimerson? Someone please consider a wellness check, because this is getting out of hand.
Hockey happened. The Pens looked excited to be there, even though it was a Monday. The Ducks were slower off the mark, thank Jeezus, because the opening phases of this could have gone either way.
But then, just under 9 minutes in, Wilson drew yet another penalty, probably at least his 5th or 6th of the year. Seriously. And when a fourth liner is playing like that and drawing penalties, the coaches notice, his teammates notice, and dammit, they better capitalize. And they did…
Malkin (11), from Letang (19), Kessel (22) PPG
Stellar keep-in by Letang (Thanks) to make this happen. And Malkin capitalizing with the wicked wrister on the PP for the first time since the 8th grade picnic. OK, maybe not that long, but it had been awhile:
Work hard, get rewarded with a PP, take advantage. That's the way we do it, boys! Keep it up!!!
And they did. Just over 5 minutes later, it's Rusty Bawls himself, staying hot, working from Horny's office, and putting another on the Ducks bill:
Rust (6) from Crosby (21)
Just another hard working play. Quality zone entry, sticking with it, Sid with a good backhand feed to the front of the net, Rust digging in.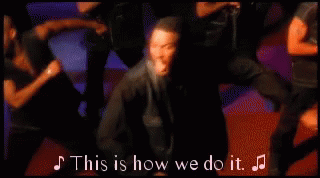 The game rolled on, with the ice not nearly as tilted, but the Pens still looking strong.
Stats after one:

During the intermission, I'm 98% sure that Coach Sullivan told his team, in no uncertain terms, that it was CRUCIAL that they come out in that second period, guns a-blazin' and all fired up… and drop a giant steaming dump in the middle of The Taint. Because if there's one thing this team obviously always does, it's listen to their coach!
Pizza between periods? NyQuil in the Gatorade? Everyone getting news that their dogs had been simultaneously killed during the first period? SOMEONE TELLING THEM I WAS DOING THE RECAP??? Nothing would have surprised me. It's as if the Pittsburgh Penguins skated off the ice at the end of the first and the pItTsBuRGh pENguInS took the ice for the second. Maybe someone lost a bet. Maybe someone PLACED a bet. I have no idea, but I do know what watching it was like having my nipples sawed off with a butter knife. Slowly.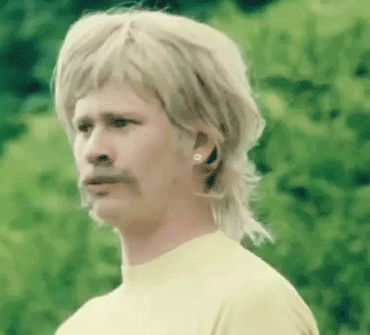 Once again, the Pens gave away all of the good momentum they had through the first period. Once again, we were watching a team and a coach searching for answers. Once again, we considered switching to QVC because HOLY SHIT did you see the deal they had on Jules Lemond's Wonderful World of Crocheting which would be PERFECT for grandma and I don't know about you, I still have some people to buy for. Don't judge my grandma, hater.
Stats after two:
Nothing says IDGAF like getting outshot 19-8, out-faceoffed 14-6, and outscored 3-0. Well done, 2019 Pens. Well done.
It happened. 20 more minutes were played. The Pens attempted more shots and looked like the trainers had found the smelling salts, but it was far too little, far too late. DeStarter was the only person who looked like he deserved to be on the ice, all night… AGAIN. He was good and deserved a better fate. Everyone else? Woof.
Nobody scored until, with 49 seconds left and an empty net, GetsLaugh got the last laugh, that bald-headed SOB.
Thoughts:
GREAT start to this game. Passion and hard work were evident. Nice to see. Now do it for 40 more minutes, please and thank you.
Pens haven't won 3 straight since October. Hard to 'stack wins' if you never, you know, stack any wins.
Can't throw any particular player under the bus for that second period effort other than NOT DeSmith. PATHETIC. Pens are REALLY missing Horny right about now.
Here's your "second" pairing in this game…

Johnson and Pettersson were team leaders in Corsi posting percentages in the 60's (!!!), Dumo and Letang were in the mid 50's. After yesterday I think it is safe to say Johnson is never going to be a healthy scratch, so at what point do you let Pettersson get less "sheltered" minutes and split up that atrocious second pairing? By the way, after last night Pettersson has now played over 100 5v5 minutes for the Penguins, and though they have been sheltered in their deployment, he is climbing the charts in advanced stats land:
In reference to the chart above, I would love to see more defensive swapping, and I would love to see Ruhwedel not sit for 20 games at a time.
Anyone have any bourbon to spare?


Loading ...