Following the Friday night showdown with the Bad Bears from Boston the Penguins were ready for battle against the Kings.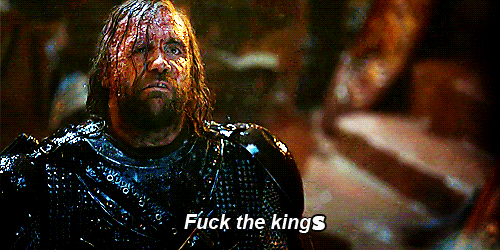 The big news heading into this game was the mystery surrounding Kris Letang, prior to the game we finally received a little news when Sullivan announced that Letang's injury was better than expected. He listed the (prepare to be triggered) Norris contending defender as day-to-day. Of course, when Letang broke his neck he was also listed as "day-to-day" that January. With Letang out the Pens opted for Riikola with the rest of the line-up looking the same as the night before.
As expected Matt Murray was returning to the crease for the first time since November 17th. Mike Sullivan obviously read our gameday post as the forward lines were nearly identical to the ones we suggested, with the exception of J.S. Dea eating nachos two nights in a row. Rust on the first line right now just makes an unlimited amount of sense, and it is kind of crazy that the Pens are icing that top 9 while having Hornqvist and Simon out of the line-up.
The last time Matt Murray played was November 17th. His first save was a bit shakey, off the glove and thank goodness wide of the net. The Pens had to be aware that he might be a little rusty and nervous in his first game back….so Grant took an early penalty : (
The Kings road power play is incredibly bad and nothing happened…so Maatta took another one : (
That's when Dad decided he'd better set an example for how his kids should behave:
MATT CULLEN (3) Assisted by RUST (7) & JOHNSON (7) @ 6:58 SHG
We can get used to the Penguins scoring short-handed goals realllllllllllly quickly. Super small sample size but Matt Cullen has looked better in the last two games than he did most of the year, maybe he just needs to take a week or two off at a time?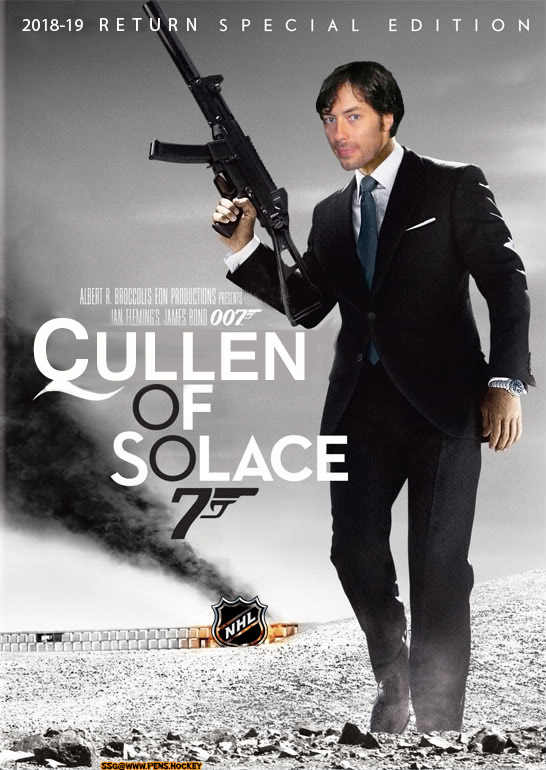 The Penguins decided that scoring is fun and that taking penalties is bad. Good boys. We played at even strength for a good bit before, being the good boy that he is, Rusty Friggen Bawls followed in Dads footsteps with this beaut:
BRYAN RUST (5) Assisted by CROSBY (20) & GUENTZEL (15) @ 13:04
The play by Crosby to receive this pass while staying onside while thinking about what he's going to do next while actually doing what he's going to do next is making me missing my mouth while drinking coffee look like a turd. In three games Bryan Rust has bumped his season scoring pace from 1 to 13 goals by the end of the year, and I would probably bet the over on that.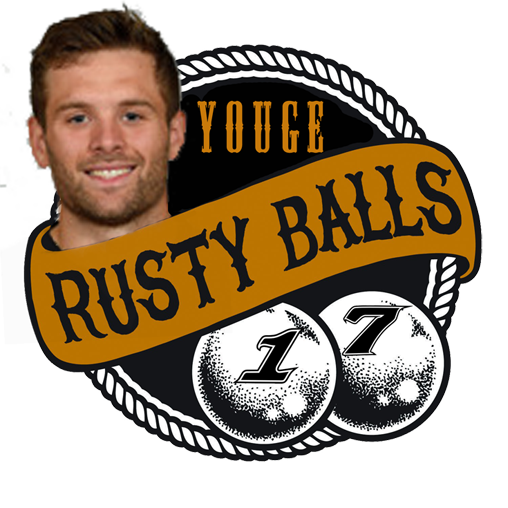 The Kings briefly remembered that they were an NHL team and got motivated after the Rust goal and scored one on the 2 FINNS but they were offside and the coaches challenge worked.
The only other thing that was obvious in the first was the Geno still does not remember how to play hockey.

To start the second period "we" were looking pretty good, hitting and generally playing hard in all aspects of the game when the Pens decided it was ok to have a nice little nap and this happened:
Flower would NOT have saved that one Moonie…sorry buddy.
Tanner Pearson did not like that one bit. So he threw "Norris" Doughty to the ice and basically said "TRADE ME, WELL FUCK YOU" to the Kings bench
TANNER PEARSON (4) Assisted by HAGELIN @ 8:29
This goal is just all kinds of sexy. First, you have the desire. Second, you have a guy the Kings thought was equivalent to Carl Hagelin throwing down the NHL's annual pick for the Norris. Third, this forward who is supposedly equal to Carl Hagelin shows off patience and hands to finish it. Have yourself a merry little second look:
Pens fans get upset when Letang turns a puck over that results in a shot on goal, imagine Letang getting manhandled by a third-line forward like this. Drew Doughty is overrated as gingerbread houses and about as stale as one too.
I need someone to explain to me what happened to Geno. He's not scoring goals but he could still be playing hockey out there. He's so soff right now away from the puck, it wouldn't surprise me if he is playing with an injury.
Crosby and Pearson both had tremendous chances under the 1:30 mark…but nope. During the intermission the Penguins honored the only person alive for the last Flyers championship win.
The Pens outshoot a team in a period (14-9) for the first time since 1981.
Okay, boys, it's 3-2 and you just have to keep this team off the board for 20 minutes to take home a big 4 points in two nights. Matt Cullen continued with his great game, the guy is nothing short of amazing at 62 years old. (I swear to gawd he'll still be playing then ; )
Murray continued to shine and make great game saving stop after stop. He's totally friggen back, doubters, with a vengence! Ricccccccola absolutely killed Kempe with a textbook hip check. Things were looking pretty good for us when the Slovenian tripped on his haluski, the Zebra felt sorry for the old guy and awarded him with a penalty call. The Kings 2.6% success rate on the powerplay on the road would be tested for a third time, and guess what happened next:
Yeah Moonie…MAF would have saved that one : P …SO WHAT. The Kings with the one touch pass across the ice is a lot of shifting for the penalty killers and goaltender to track, Murray would want this one back but again, goals given up on the powerplay don't really get scrutiny by this blog.
Now that the game was tied the Pens were in search for the all-important 4th goal for the second night in a row. ZAR continued hitting everything in site and absolutely KILLED Iafallo. I can't prove it butt I know he's got a van in the Pens parking lot filled with free candy, he finished the night with 6 hits after a 9 hit performance the night before. He hit Iafallo so hard his bucket came unbuckeled. I know bourbon Errey drenched his pants on that hit when he thought about it later in the evening.
Try as they might the Pens couldn't pot one and period ended in a 3-3 tie…so, on to overtime we would go.
The last place in the league Kings came out in the period down one and put up 13 shots on goal while tying up the game, just a friendly reminder that there isn't an easy night in this league. The Penguins of November would've given up a 4th goal and missed out on this point, so we will take it.
Overtime gets underway and it was MURRAY making a YOUGE save on Tinfoily 15 seconds into the OT. The Kings picked right up from there and dominated most of the first two minutes. Malkin once again forgot to play defense but MURRAY saves the game AGAIN. TWO breakaways stopped in overtime.
For some reason the Pens again refused to shoot the puck at the net and decided they are going to just play for style points but in the process LA does what they do best and took a stupid penalty. Thanks LeLeipsic. It was nice seeing the Penguins have the man-advantage in overtime for a change. Malkin, Crosby, Kessel and Maatta were the chosen ones for the powerplay. Malkin continues to be an enigma and somehow makes a game-winning drive to net with a little puck luck
PHIL KESSEL (14) Assisted by MALKIN (25) MAATTA (10) @ 3:59
Geno (who said he forgot how to hockey?) with the assist on the Kessel GWG in OT … 4-3 …game, set match bitheth! Pens are 5-1-1 in their last 7 games, is that good? YEAH.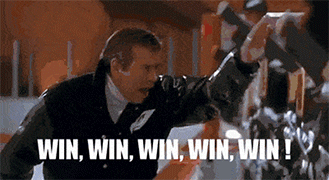 Drew Doughty was Mr. Pouty after the goal…
Put more effort into breaking that stick than defending Pearson IMO.
---
THOUGHTS:
The Penguins give up 92 shots combined between Friday and Saturday yet pull out 4 points. Matt Murray with a solid performance in his return, turning in a .927 save percentage and absolutely bailing the team out in overtime. Murray had a .943 even strength save percentage, that will do pig, that will do.
Jack Johnson with over 4 minutes shorthanded in this game, the next closest defender was at 2:33. I'm not sure Johnson is getting enough credit for being a steady presence on the League's 7th best penalty-killing unit
Anytime the Penguins can get a win without Letang in the lineup there can't be many complaints. Without Letang, Dumoulin posted the best CF% at an even 50%. Olli Maatta had a rough night with a team worst 32 5v5 CF%. Drew Doughty finished with a 45.71 CF%, which was a whole 0.26% better than Jack Johnson, but yeah he's elite or something.
Derick Brassard and Wilson finished the game with the least amount of ice-time for the Pens at just 11:12.
Daniel Sprong scored two Goals last night including the GWG in OT to beat the BlowJagoffs. HAHAHAHAHAHAHAHAHAHAHAHAHAHAHAHA Sprong and the Ducks will be in Pittsburgh (wearing the Mighty Duck throwbacks, btw) on Monday night.


Loading ...