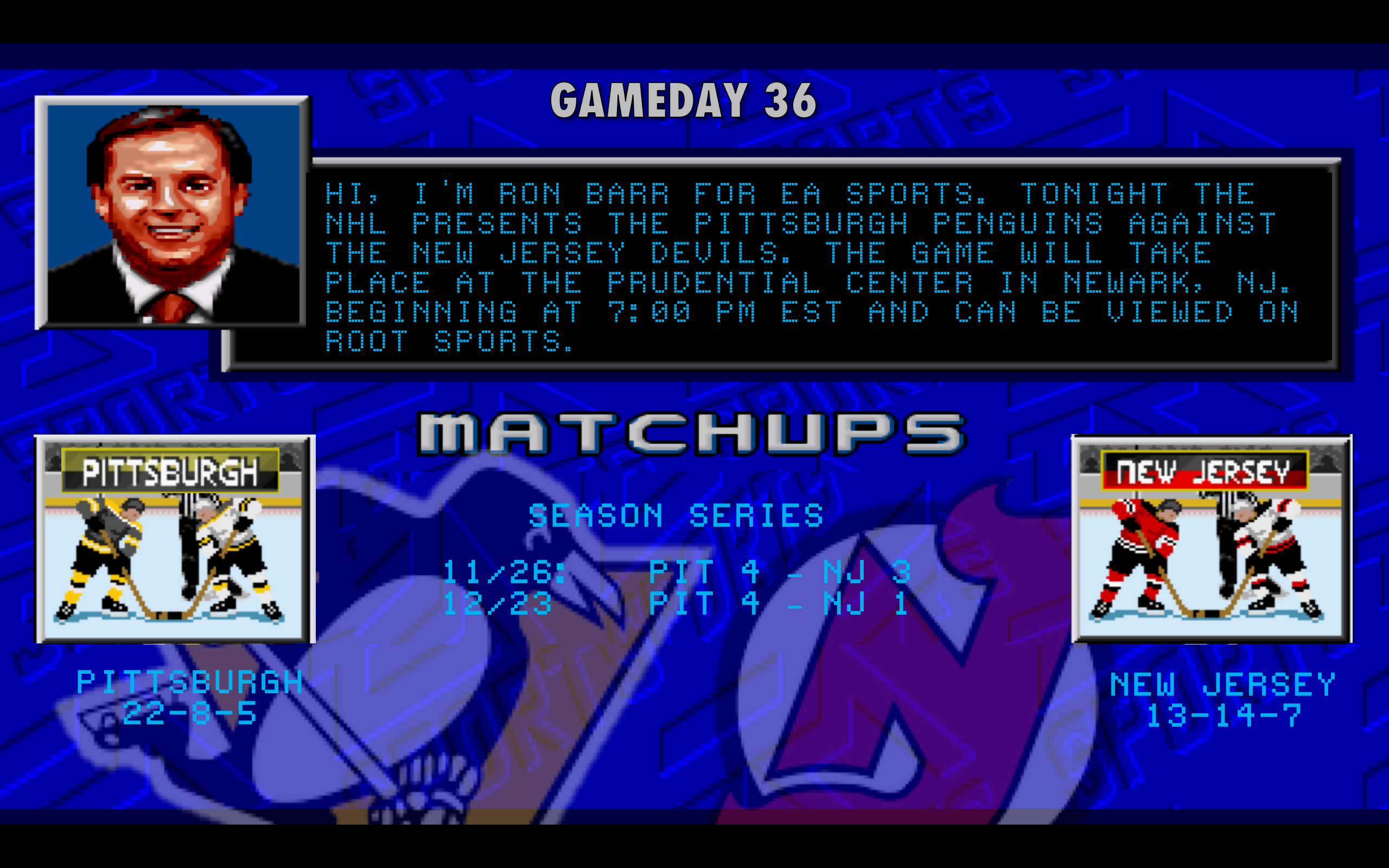 A very warm welcome back to all of our friends, readers, haters and stalkers. After a wonderful break from the action the Penguins get back to work tonight in New Jersey to face the Devils. This game marks the first game where I won't be able to say "it's still before Christmas, so relax" in my recap, but it is still December so I can use that card. We saw the Devils in the last game before the Christmas break, a game where the Penguins got back to their game and handled the inferior Devils quite easily. Tonight the trick for the Pens will be shaking off the rust that comes with a three day break, and hopefully welcoming back some familiar faces to the lineup.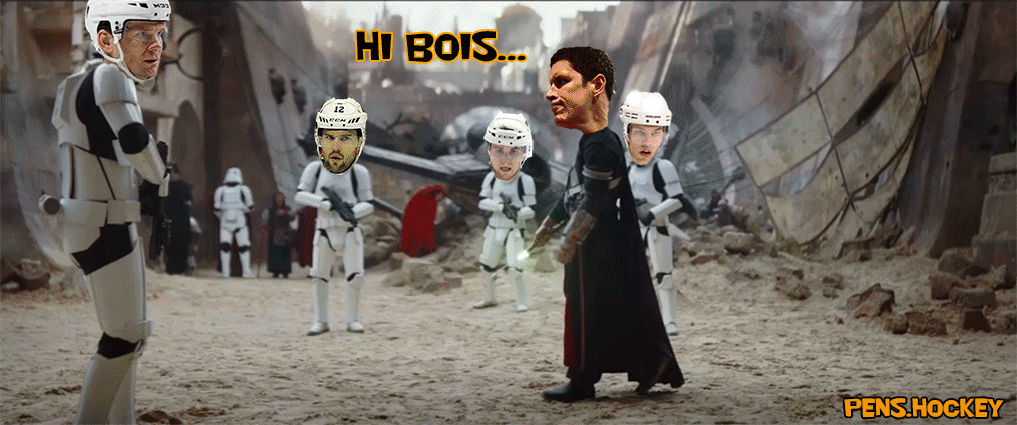 The biggest news coming into this game is that there are only 4 days left in December and Jim Rutherford is yet to make is patented December trade. This either means that he believes in this lineup, nothing is available, or something will be happening very soon. With a back-to-back against the division again, if Fleury puts in another back-up performance like he did against New Jersey last game I honestly don't think JR trades him. Sorry about this turn, but we've had some days off so I thought that some trade proposals in the comments would be fun to get back in the swing of things! If I'm JR I'm having PF Chang's with Shero tonight, and leaving Pouliot in Jersey.

You all remember Kovalfuk right? Well so do the Devils:

When the Devils first tried to sign Ilya from Atlanta it was an illegal contract and the team was fined and lost multiple draft picks. They then worked out a huge deal, one of the biggest of all-time at the time, and he bailed on them 3.5 seasons later. The Devils still pay him 250k due to  his age when he "retired." By the way, Kovalchuk was benched by his KHL team during the playoffs last season and his team kept winning with him on the bench, and the last I heard he was going to be bought out of the KHL and was looking into playing in China before coming to terms with his KHL team.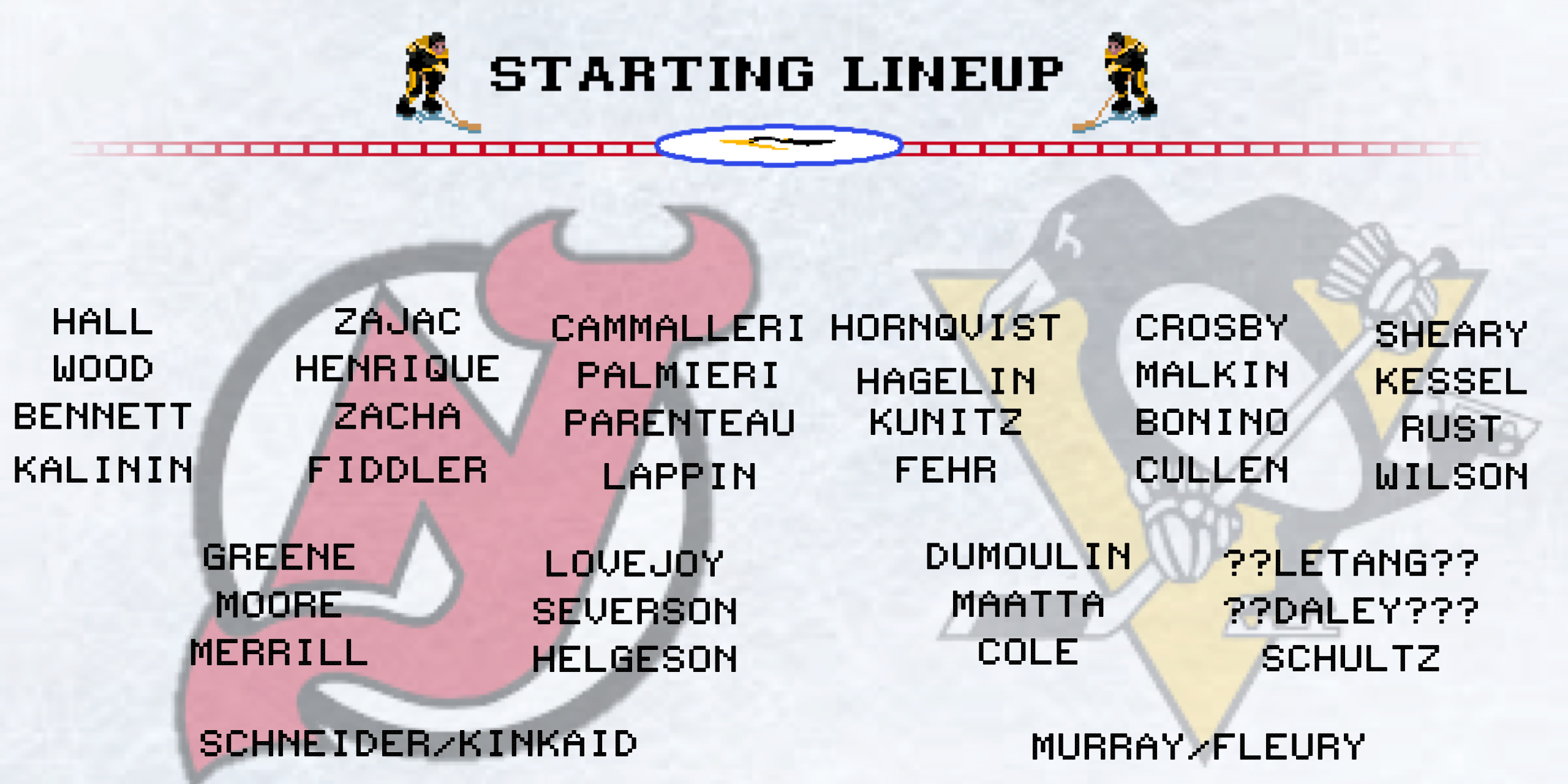 So I am being a little hopeful here since it is too early to hear any injury updates. Either way, if Letang or Daley can't go, Oil-sky and Ruhwedel will be the likely replacements. Jesus , happy belated birthday btw, I still can't believe Lovejoy is in the top pairing. If Lappin was a Penguin, Errey would be chomping at the bit to say "Lappin' in up" when he scores some scrum goal in the crease. As for the goalies, I expect Murray to play tonight and leave Carolina for Fleury tomorrow. Murray has had 4 full days to reflect on his last performance, the shelling of Columbus. We haven't seen Murray handle a defeat like that before, so it will be something to watch for, though I expect he will be just fine.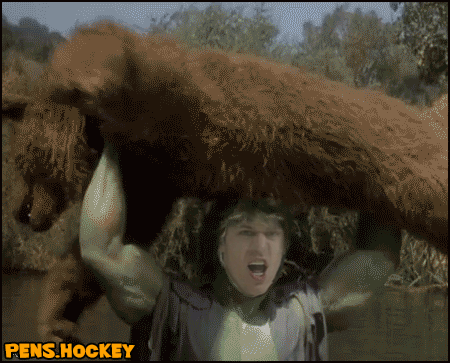 2 more divisional points on the line tonight, and the Devils are a perfect team to play after a short layoff. If the penguins show their typical first period rust that comes with their normal days off it will be alright since the Devils look like rust all game. Not Brian Rust, he is actually good. It is good to be back in the swing of things, and a back-to-back against the division is a big 4 points to get to, ahem, keep up with the fucking Blue Jackets (first time those words have ever been typed).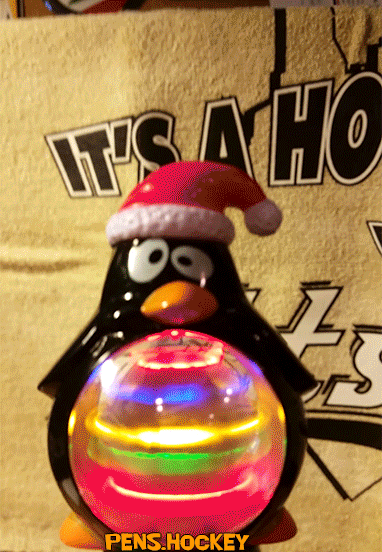 What contstitutes the best Christmas present?
1) SEX (of ANY kind ; ) (33%, 6 Votes)
6) PENGUINS 12-3 DECEMBER (22%, 4 Votes)
2) CASH MONEY (17%, 3 Votes)
5) SULLY SIGNS 3 YEAR CONTRACT EXTENSION (17%, 3 Votes)
4) STEELERS WIN AFC NORTH (11%, 2 Votes)
3) TOYS (jewelry, car, dildo, ben wa pearls etc.) (0%, 0 Votes)
Total Voters: 18

Loading ...
LET'S GO PENS