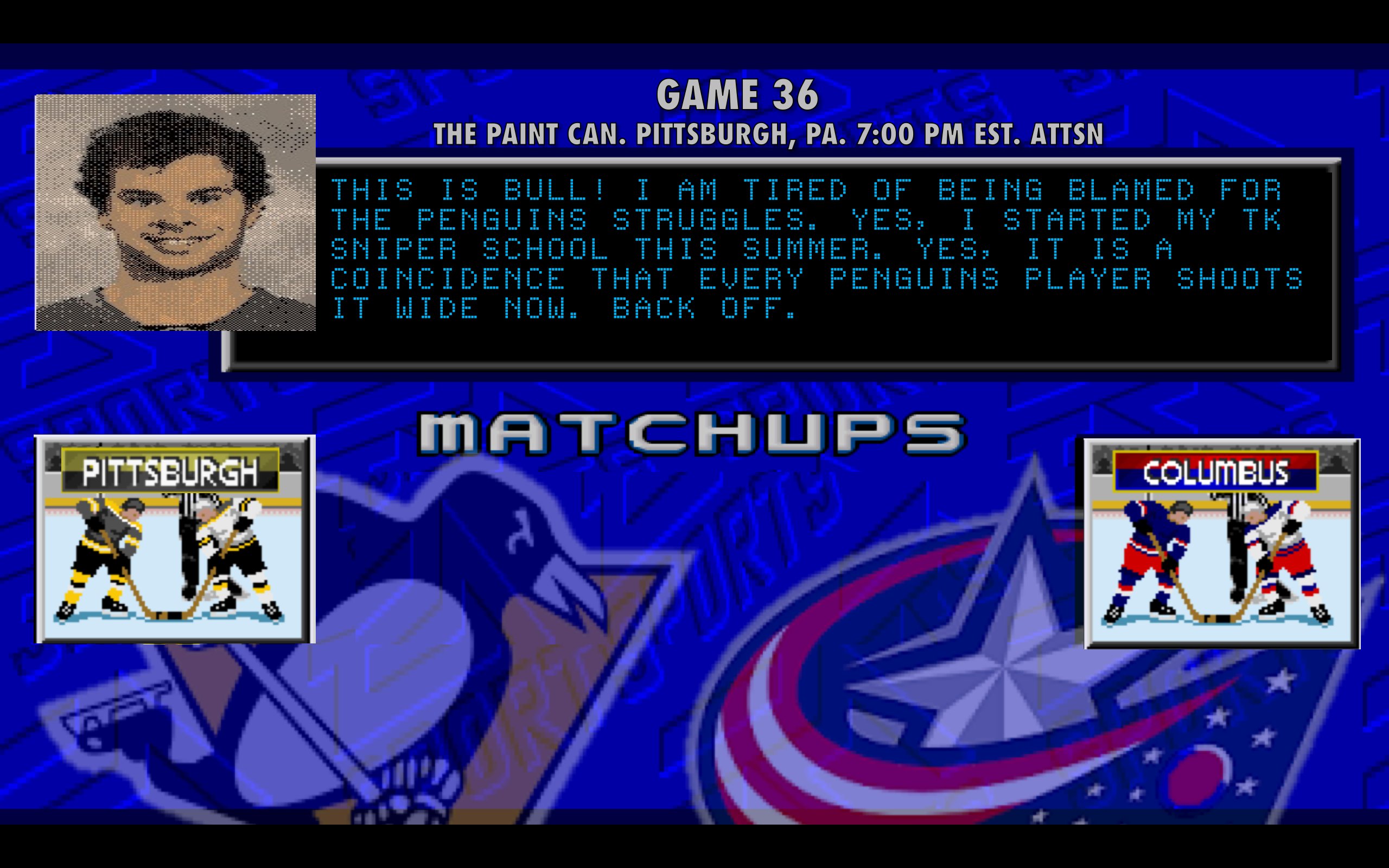 Well isn't this the matchup we all expected back in October? The first rematch of last years first round of the playoffs promises to be about as exciting as the NFL being on 4 nights a week. The Blue Jackets and the Penguins, both stumbling into this tilt at a 5-5 record in their last ten games (not counting last nights Blue Jacket xxx against Toronto). The Jackets, unlike the Penguins had a solid start to the year and rocketed towards the top of the division. Their recent slide has them sitting 20-13-1, good enough for 4th in the metro, and 4 points ahead of Pittsburgh's 17-15-3… which for the record (pun intended, suck it) is below .500 on the year. Jim Rutherford sort of addressed the teams struggles by going out and trading for an AHL goalie and a two year too late Ian Cole replacement, I won't address the trades because enough of that has happened in the last two days.
#staywoke Jim.
The moves felt more like last minute trade deadline deals that you make to strengthen a certain aspect, which is my nice way of saying they felt like moves for the sake of making moves. It's pretty safe to assume Rutherford isn't done dealing for this team, but currently he has attempted to fix a leak with water.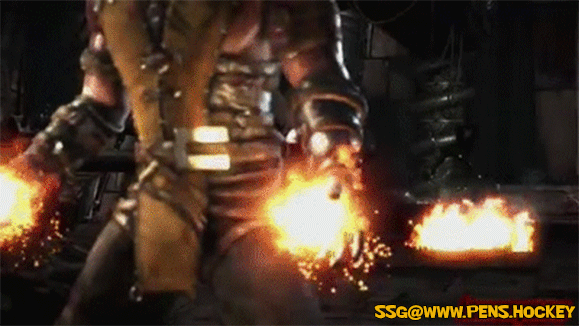 Back to talking about tonight's matchup, I won't sugar coat it, it could get ugly. The Pens play 6 of their next 8 against the Metro, and if they play any of those games the way they've performed in the last two weeks then the bars of Pittsburgh may set a new sales record by the end of the month. Part of me is hoping that this stretch of conference battles is what the team needs to get back on track. Two years ago the Penguins had something like 11 games in March against the Metro, Mike Sullivan had just got the team into the second wild card spot, and we all knew that stretch would make or break them. It's early in the season, but the Penguins getting it together and rolling out a 4-2 stretch over these 6 Metro games could be what the team needs.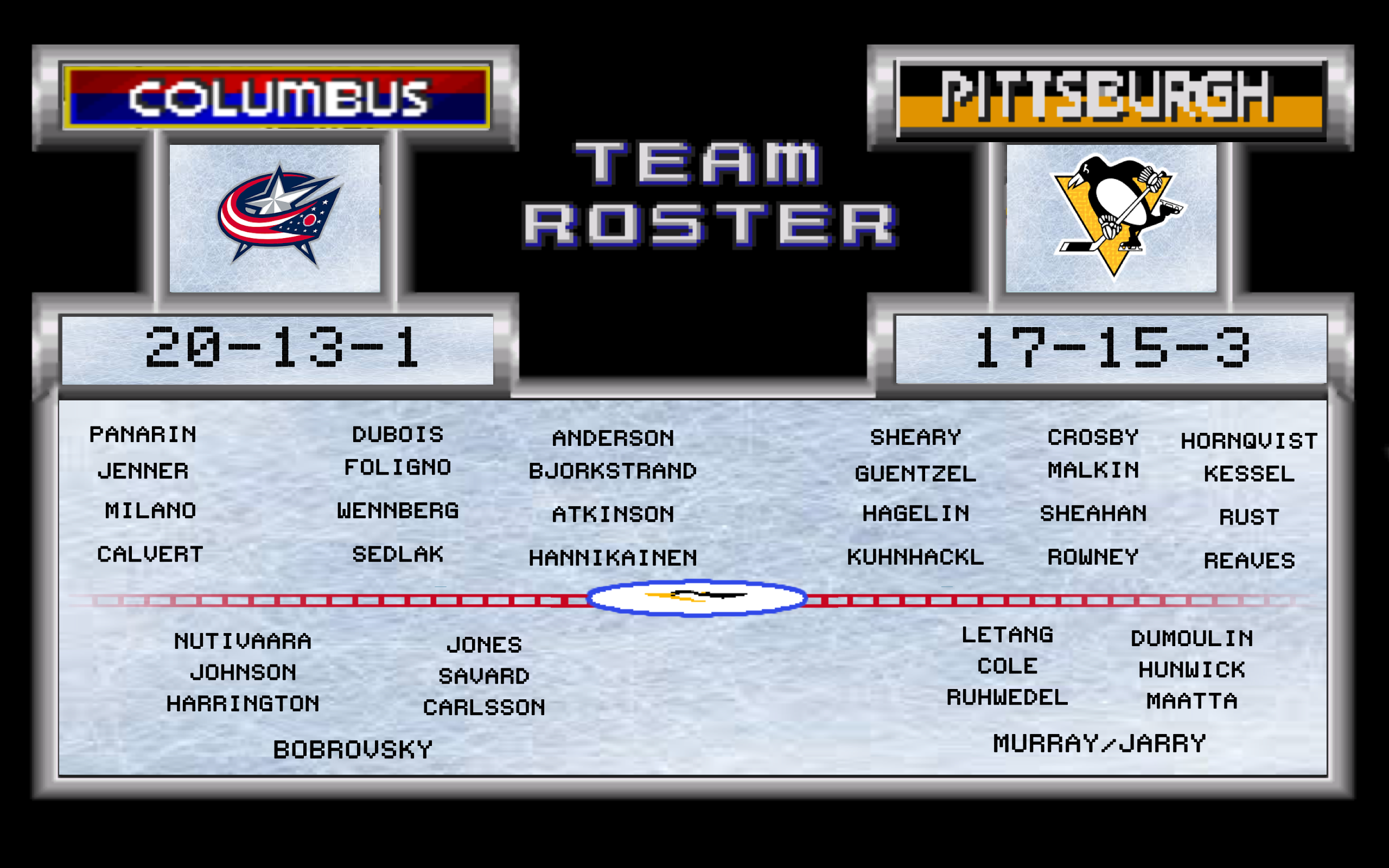 The Penguins used Olesiak in place of Cole yesterday at practice as Mike Sullivan and Jacques Martin continue to play Mean Girls with Cole. My gut tells me they will let Oilsack get a few reps in with Gonchar and let him learn the system much like they did with Schultz before letting him play, but so far this season my gut has been retarded. Sullivan has been mixing his lines up so much the last few games that I didn't even attempt to change the Pens lines, because just like a tampon they change multiple times a period.
The Blue Jackets currently have Ryan Murray, Zach Werenski and Brandon Dubinsky on the fritz which is why you may not recognize some of the names in their lineup. I don't think anyone is sad to see Dubinsky out for this game.
WHO TO WATCH
FOR PITTSBURGH: RYAN REAVES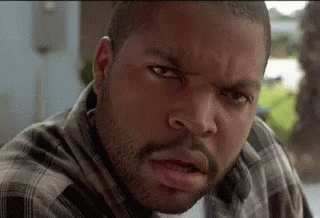 Watch Ryan Reaves, and try to see just what it is about him that Jim Rutherford sees. Conspiracy theories have been thrown around that Sullivan was told that he must play Reaves, and after seeing him willingly bench or scratch other (see: better) players, that theory seems plausible. We all have our hills we're willing to die on, I always thought Jim Rutherford's would be P.F. Chang's.
FOR COLUMBUS: BOONE JENNER
Still has the most inbred name in the league. Jenner becomes the biggest pain in the ass with Dubinsky out, which makes him the most likely to score tonight. Also on the radar should be ex-Penguin prospect Scott Harrington, who will most likely definitely score the first goal of the game tonight. Josh Anderson leads Columbus with 13 goals, whoever that is.
Final Word:
If you have a weak stomach you may not want to watch tonight just in case things get ugly. This game is most likely all hyped up in my head and it will be one of the most boring games of the season. It may also be a curb stomping by either team. It may be a good time to remember that last December Columbus beat Pittsburgh 7-1, a lot of people lost their minds, the Penguins went on to win the cup. It's the shortest day of the year and potentially the longest night of the season, buckle up.