Coming into this game we were all hoping this stretch of division games would shake the Penguins up. Halfway through this game it didn't seem like that would be the case. Finally it happened, and this game on this date may have been exactly what this team needed.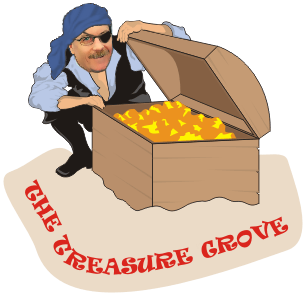 In 30 career regular season games as a head coach facing the Pens @ Pittsburgh, Totorella is 13-12-4 with 1 tie. His teams have lost 11 of the last 17 (6-8-3).

— Bob Grove (@bobgrove91) December 21, 2017
Stay fly Torts
The last 112 regular season home GP in which Pens scored first, their record is 94-10-8.

— Bob Grove (@bobgrove91) December 21, 2017
Can we get more first goals please??
Kessel has points in 8 straight home games (6-6-12). Longest such streak by Sid is 19 (Oct. 9-Dec. 28, 2010, 21-21-42) and by Geno is 14 (Dec. 15-Feb. 18, 2006-07, 6-15-21). Those Sid #s…

— Bob Grove (@bobgrove91) December 21, 2017
Sometimes it's easy to forget the tear that Crosby was on in 2010. 19 games, 21 goals and 21 assists… holy fuck.
While losing 5 of their last 7 games, Pens have attempted 102 more shots than opponents and have been outscored, 21-18.

— Bob Grove (@bobgrove91) December 21, 2017
WHHHYYYYYYY YOU HATE US HOCKEY GODS!?!?!
As the Wednesday practice lines hinted Ian Cole once again found himself on the healthy scratch list with new guy Jamie Oleksiak getting his first start as a Penguin. This basically hinted at another thing which starts with a "C" and ends with a "ole is getting traded." Oleksiak was noticeable in the first period, throwing his weight around and fitting right in with the rest of the defenders by attempting 10 shots and getting 0/10 on net. Mike Sullivan tried something different in this one and actually let the fourth line play, which resulted in the top two lines getting a lot of really good looks throughout the period. Amazing what happens when the team is rested. By the time it was all said and done the fourth line finished the period with an average of 3:45 TOI and the top line was sitting at 6:25 on average. That seems a lot more reasonable for a game in December.
The added ice time let Ryan Reaves get to his game, and he nearly (legally) killed someone in the process:
https://twitter.com/mkmolnar/status/944009781483884545
You learn from a young age, do not do not do not skate five feet from the boards. Either skate along the boards or more than five feet from them. When you're five feet from the boards all momentum takes your body into the boards when you get hit but you're already falling. It sucks. Hannikainen most likely lost a few letters from his name after this hit.
Nothing would happen on the Penguins powerplay and the first would end scoreless.
https://twitter.com/penguins/status/944007105383628800
Another game the Penguins hit double digits in shots in the first and score zero goals. It is almost to the point where it is beyond a statistical anomaly.

The Penguins came out of the lockerroom flying, but again that whole can't score thing really sucks. After Conor Sheary got a breakaway that was stopped by Bobrov's Burgers Kessel took a swing at things and missed an open cage wide. Two big misses usually results in a chance the other way, and once again the Penguins apply all of the pressure and find themselves trailing. Pierre-Luc Dubois found himself on the good end of a nifty Panarin pass 7 minutes in to put the Jackets up 1-0.
https://twitter.com/cbjcannon/status/944014860865691648
The goal took the life out of PPG Paints and took Ryan Reaves and the fourth line off the ice, Reaves would finish the second with 4:42 on ice (after playing 3:52 in the first). What followed in the next 12 minutes looked a lot like the hockey that has gotten the Penguins to where they are. Both teams would exchange fruitless powerplay opportunities throughout the period. Finally in the final minutes Evgeni Malkin battled for at least 25 seconds on the boards to get a puck free, and after the eventual freezing of the puck he decided he was tired of dragging around an emotionless bunch so he punched Foligno in the face. The following 30 seconds resulted in Crosby and Seth Jones hugging each other to the ice. It wasn't pretty. It wasn't Penguins hockey. It was a pulse.
https://twitter.com/penguins/status/944021145409474566
Another period with 15 fucking shots and no goals.
Is this the real life?
Is this just fantasy?
Caught in a landslide,
No escape from reality
Open your eyes,
Look up to the skies and see,
I'm just a poor boy, I need no sympathy,
Because I'm easy come, easy go
Little high, little low
Any way the wind blows doesn't really matter to me but it would be really nice to score some mother fucking goals because this shit is getting insane.
SO after taking the full intermission to sort things out the refs decided that Boone Jenner would get a 5 minute cross-checking penalty (delivered to the back of Guentzel's neck) and a game misconduct. This along with the Geno and Crosby scrums added up to almost two minutes of 4 on 4 hockey followed by the Penguins getting a 3 minute powerplay. The 4 on 4 was about as eventful as a funeral, and then the powerplay started. No Crosby. No Malkin. One Phil Kessel firing the pill.
PATRIC HORNQVIST (12) Assisted by KESSEL (24) & LETANG (23) @ 2:25 PPG 
SOUND THE HORN(QVIST)! pic.twitter.com/4QvDmKg5Le

— Pittsburgh Penguins (@penguins) December 22, 2017
Great set of hands by Hornqvist to take the rising Phil shot down. Holy shit a powerplay goal.
The Penguins would try their best but couldn't score on the remaining time in the major penalty and 5 on 5 play would eventually resume.
Due to the festivities at the end of the second and Dominik Simon taking a puck off his foot early in the second and not returning, Ryan Reaves was put with Crosby for some shifts in the third and the results were pretty good. The Penguins started swarming until a phantom hooking call on Conor Sheary was made, setting the Blue Jackets up on a powerplay with 10 minutes left.
The Penguins put on a display of textbook penalty killing, only allowing Columbus to get two semi-decent looks and just one shot.
The Blue Jackets would eventually be called for a faceoff violation, the first we've seen this year if my memory serves, and the Penguins were given a 4 on 3 powerplay. Off the inital faceoff it was a 2 on 1 for Columbus but Olli Mattafuckin' Maatta played it beautifully.

Remember a few games ago when I showed a still of Hunwick having really bad gap control? This is the exact opposite. 2 on 1, Olli has less than ten feet between himself and the puck carrier, stick in the passing lane and eyes on the puck. Perfect positioning. A shot from here goes to Murray's blocker side where he is very strong, a pass needs to be a saucer with low probability of a quick shot.

After backing up another 10 feet Maatta commits to the shooter. How does he do this? Because he is in perfect position and because his eyes are locked on the hips. As soon as the hips open up like that it is going to be a shot or a terrible attempt at a pass. Even in this screen grab you can see Olli transition perfectly with his left skate, using the angle to push towards the shooter. His eyes are locked on the hips, trust me on this. ATTSN has a great closeup on it but I couldn't snag it in time.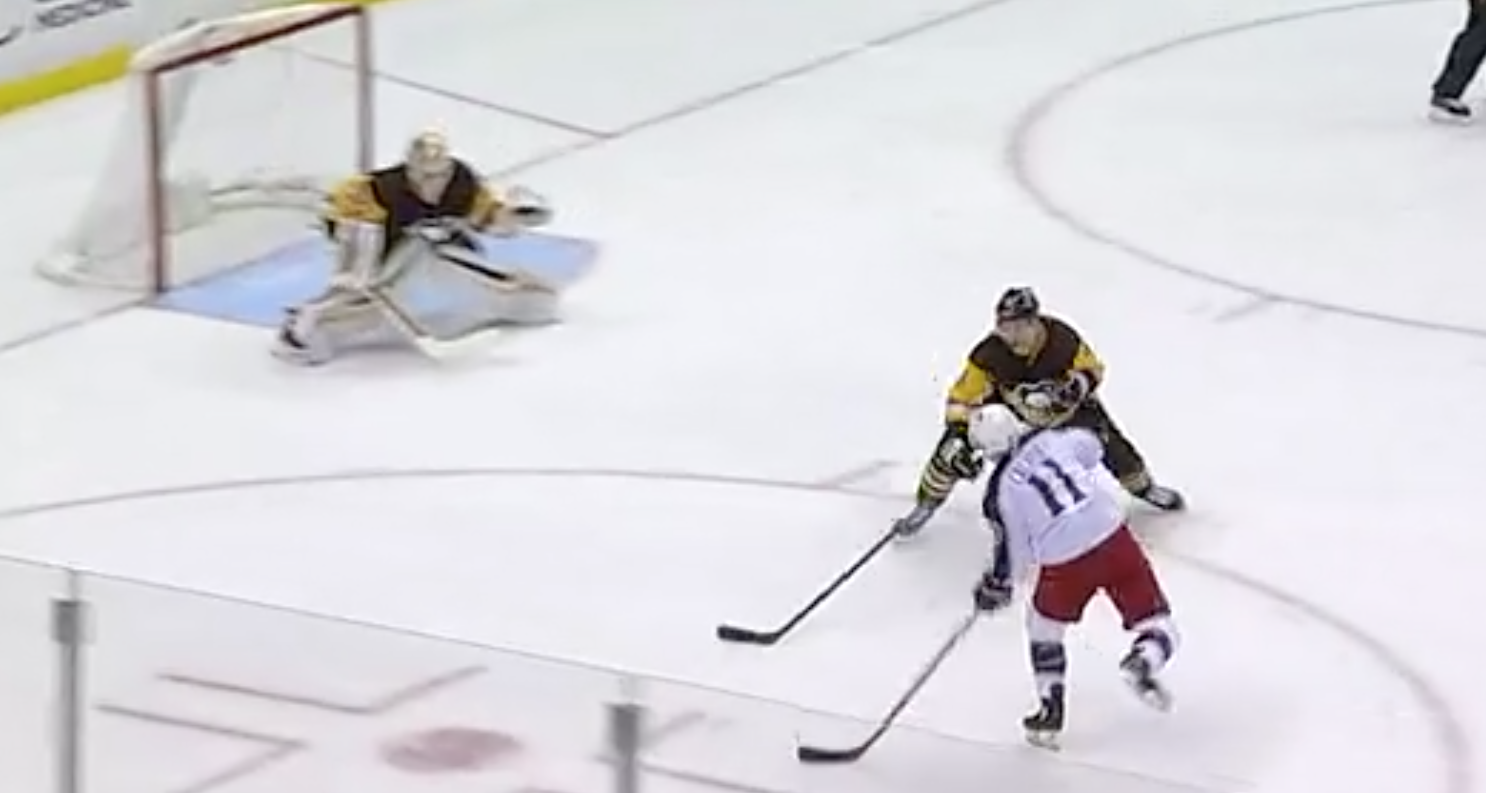 Once Maatta commits he swings his stick from passing lane to shooting lane and tips this puck high. A 2 on 1 threat that didn't get to the goal all because Olli watched his man and the puck, and let the second guy take care of himself due to Maattas own great positioning.
Following the ricochet the Pens broke out with Sid and Geno. Malkin with a drop pass to Sid, Sid with a shot on goal and the Russian with the hands to bat it out of the air:
EVGENI MALKIN (12) Assisted by CROSBY (20) @ 15:03 PPG
The two-headed monster strikes. pic.twitter.com/ohtx4gx8DM

— Pittsburgh Penguins (@penguins) December 22, 2017
Just a perfect breakout, Kessel keeps the defense honest and Sid gets a great look. Crosby, Kessel and Malkin coming down on an odd-man break should be some good odds.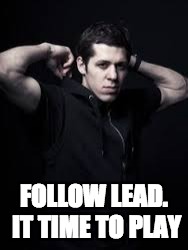 The good times wouldn't keep rolling for the Pens, who would eventually take a too many men penalty when Bryan Rust forgot that the team was playing with 4 men the whole period. Now it was the Jackets with a 4 on 3 powerplay, and this time they wouldn't miss.
Artemi Panarin is special. pic.twitter.com/WeDyR6Fh4q

— The Cannon (@cbjcannon) December 22, 2017
No chance in hell Murray sees that puck.
The rest of the period would play out scoreless and this odd game was heading to overtime.
Overtime was off the wall, in your face, give your nuts a tug insane. Both teams exchanged chances. Columbus hit a post somewhere that caused at least 3 MI's in Pittsburgh. Then Sidney Crosby put on a fucking show.
Watch this Crosby shift in OT. #LetsGoPens pic.twitter.com/4RHun4oMiZ

— NHL Prospects Watch (@Prospects_Watch) December 22, 2017
I don't have words for this. Just watch it all day.
Following that Malkin took his turn but somehow, some way, they couldn't score.

The Pens elect to go first and send out Evgeni Malkin, two things they generally don't do. Result = Goal. The Jackets send out Atkinson who quickly beats Murray and I'm pretty sure I heard someone mutter something about Fluery would've had it. The following Penguins shooters were Crosby (really nice save by Bobrovsky), Kessel (just gripped it and ripped it but Bobrov was there) and Letang.
LETANGERANG! 🚨 pic.twitter.com/aqGpZGqWgr

— Pittsburgh Penguins (@penguins) December 22, 2017
Letang nets his 14th career shootout winning goal as Murray denies three consecutive chances.
Current mood. pic.twitter.com/GrbN71AFG4

— Pittsburgh Penguins (@penguins) December 22, 2017
GAME
---
Thoughts:
– Oleksiak looked very good in his debut, pump the brakes a little bit, there is a lot of adrenaline that pours out in the first game with a new team. He did lead the team with 5 hits which is a welcome sight and Sullivan was very pleased with his effort. Bob Errey made a great point early in the game that Gonchar new Oleksiak from his Dallas days and was probably a big part of turning the Pens on to him. In Sarge I trust.
– 2/5 on the powerplay and no even strength goals but at this point who cares? Another one goal game though, it's just crazy
– Ryan Reaves still somehow only played 5:59, Simon played 5:53 and left the game 5 minutes into the second
– Malkin with 6 shots was by far the Penguins best player in this game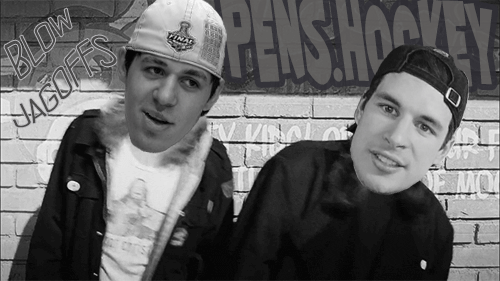 Bang bang!
"I set a standard, people I talk to score, so get one." -- Errey "Get a little rub on this thing, there we go." – Reaves (32%, 7 Votes)
"Some dangling there from the big man." – Mears (27%, 6 Votes)
"Crosby had his way with Anderson, turned him inside out." – Errey (23%, 5 Votes)
"Look at the size of the man, he can basically reach the goal line from the blueline." – Errey (14%, 3 Votes)
"Three players using each other." – Errey (5%, 1 Votes)
"Dangling there from the big man" - Mears (0%, 0 Votes)
"look how big the man is, he can reach the goalline from the blueline" - Errey (0%, 0 Votes)
Total Voters: 22

Loading ...