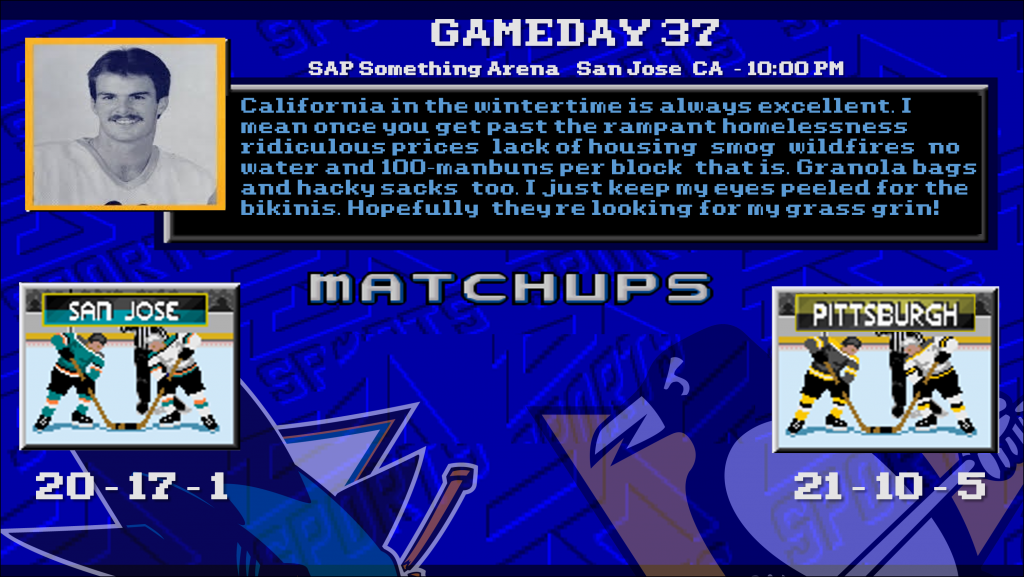 'Twas a mere 13 days ago when last these two teams met. And if you'll recall, it was a spirited affair, with the Pens putting 6 past… whomever the hell the goalie was in the first period alone. Of course, they had to make things interesting, so they waited until the Sharts pulled within one before tacking on a couple of insurance markers in the 3rd.

Of course, the Pens had the benefit of the Sharts being completely unprepared for that contest. Back on their home ice, I don't think we should expect the same treatment. Somehow this team has 20 wins, even with a dude named Ballscers on the top line. Not to mention the rest of the lineup, featuring Jason Megna's distant cousin I presume. And the goal crease is manned by two other dudes we've never heard of.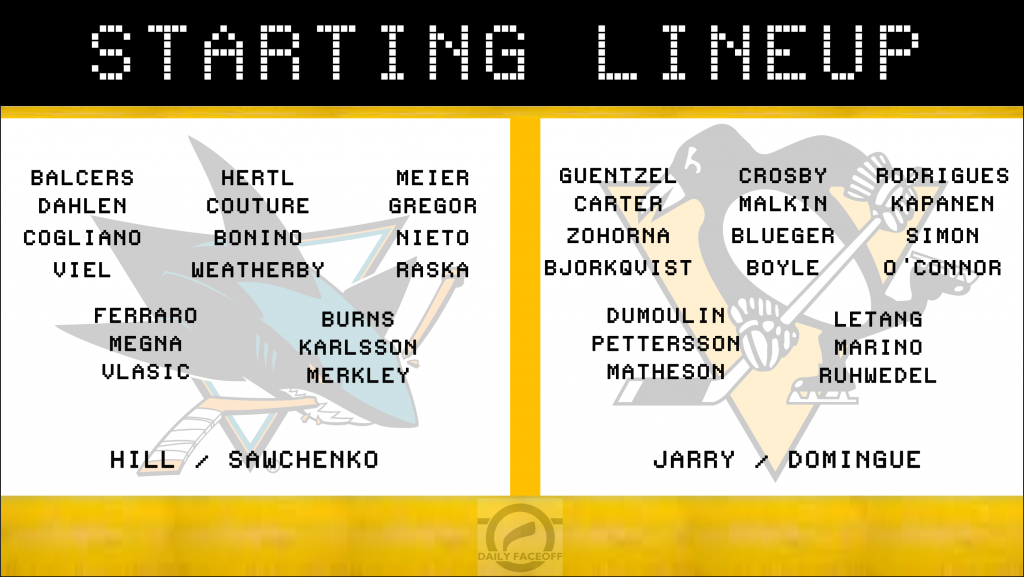 For the Pens, it looks like the lineup is still pretty much the same. Zucker is hurt, DeSmith, Heinen and McGinn are still on Covid, and nobody has any idea where Rust and Aston-Reese are, especially dailyfaceoff.com – does anyone know what happened to those dudes?
After a piss-poor showing in LA, you know the black and gold will be ready to rock tonight. And they have a special affinity for this place, having won a Cup here not all that long ago…
It's another super late game – fun for the boys but lame for old bastards like me. Now taking volunteers for the recap!