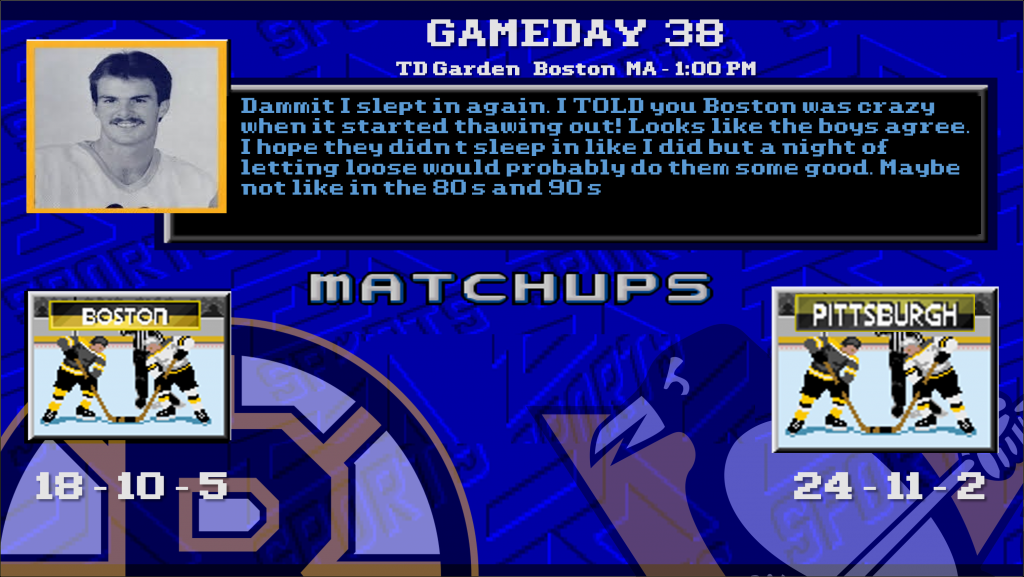 The Pittsburgh Penguins and the Boston Bruins get back to it tonight for the sixth of their eight meetings this season. Thursday's 4-1 victory for the Penguins propelled them into a virtual tie for first place in the East Division, the first time this season that Pittsburgh has achieved such a position. For Boston, the loss allowed the New York Rangers to creep within three points of the Bruins and tie Philadelphia for fifth in the division. Remember, the first two rounds of the postseason will be divisional in nature, so the #1 seed in each division will play the #4 seed; right now Pittsburgh's point percentage actually places them third, but with the Penguins being on a tear right now, it's absolutely possible that Pittsburgh could eclipse Washington and/or the New York Islanders for the home-ice advantage that could prove more crucial as more fans continue to be allowed to sporting events.
In terms of the advanced metrics, Thursday's win was one of the best of the season so far for Pittsburgh. According to Natural Stat Trick, although Boston out-attempted and out-shot the Penguins at even-strength, the game ranked:
fourth in expected goals-for (3.02 xGF),
second in expected goals-for percentage (3.02-1.43, or 67.86%),
third in scoring chances-for percentage (28-14, or 66.67%),
first in high-danger chances-for percentage (15-4, or 78.95%),
and fourth in PDO% (1.139)
Considering that most of the other games on the top of the list include those against the putrid Buffalo Sabres or the fading Philadelphia Flyers, that the Bruins are amongst them throws up big question marks for Boston's chances this postseason.
Because his name is often mentioned towards the top of people's lists for the Penguins to trade away, I wanted to mention that Marcus Pettersson had himself a game against Boston on Thursday.
Judging by the average Game Score on the season, Pettersson ranks fourth on the Penguins, behind Kris Letang, Cody Ceci(!), and Brian Dumoulin which…sounds right? I mean, the two guys behind him are Mike Matheson (but not by much) and John Marino, who has regressed from last year but has looked better lately. But he is the fourth-highest paid defenseman on the team…arguably meeting expectations there! So when he has a big game like he did on April Fool's Day, his sixth-best expected goals-for% with Pittsburgh, it can go overlooked because he doesn't often provide offense. (He did notch a secondary assist against Boston, his third of the season, so there goes that argument!)
The Penguins may get another key player back tonight, Teddy Blueger. He was en route to a breakout year before being injured against these same Bruins on March 15. Having good chemistry with his linemates Brandon Tanev and Zach Aston-Reese, Blueger is currently at just over half-a-point per game, his best mark thus far in his short career. The trio's combined offense has helped cover for the streakiness of the anomalous second line and the plugger fourth line. (It doesn't hurt that team's on-ice shooting percentage with him on the ice is 12.5%!) By himself, Blueger is no Jordan Staal in the offense department, although his current points-per-game rate is better than Nick Bonino's was during the regular season in his two-year stint for Pittsburgh. So long as that line can cover up their surprisingly dubious defensive work with continued offensive production, no one can complain.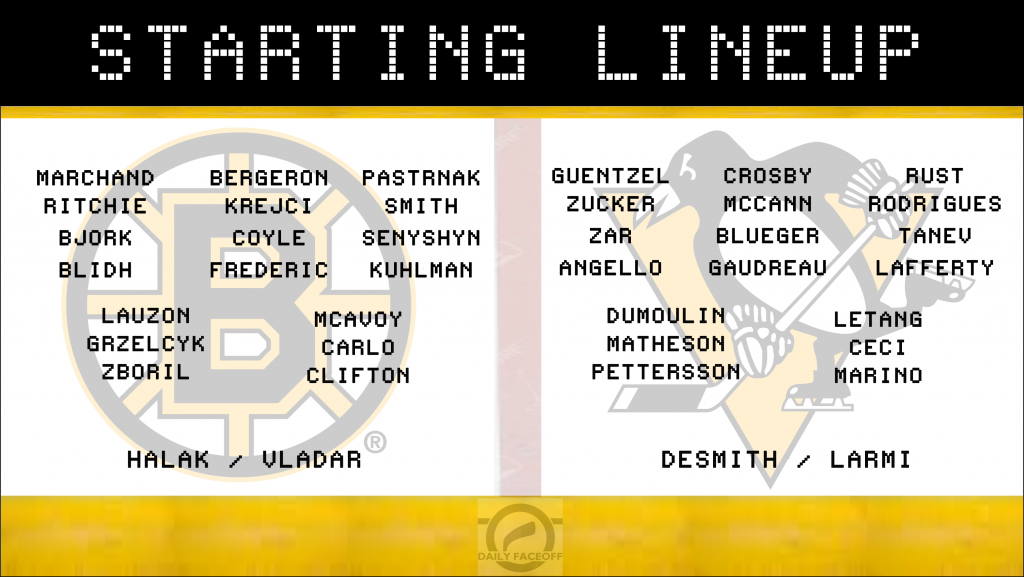 Since both Malkin and Blueger have been out, that plugger fourth line has proven itself productive too, which is huge to see. If there's one thing that Penguins fans weren't really sure about heading into this season, it's what would come of that fourth line. We knew what we were getting from the Crosby line. The Malkin line…you had to believe that would work out, or else the Penguins were in trouble. We had seen flashes of the chemistry on the Blueger line, a.k.a. the Buzzsaw Line, and that group has come to full fruition. But with all the injuries in the lineup, the sextet of Anthony Angello, Freddy Gaudreau, Mark Jankowski, Sam Lafferty, Evan Rodrigues and Colton Sceviour (lesser Radim Zohorna) have found a way to get their names on the scoresheet, often for the first goal of the game. It'll be an interesting decision for head coach Mike Sullivan as to who plays and who sits, but it seems that there is a healthy competition brewing for that distinction.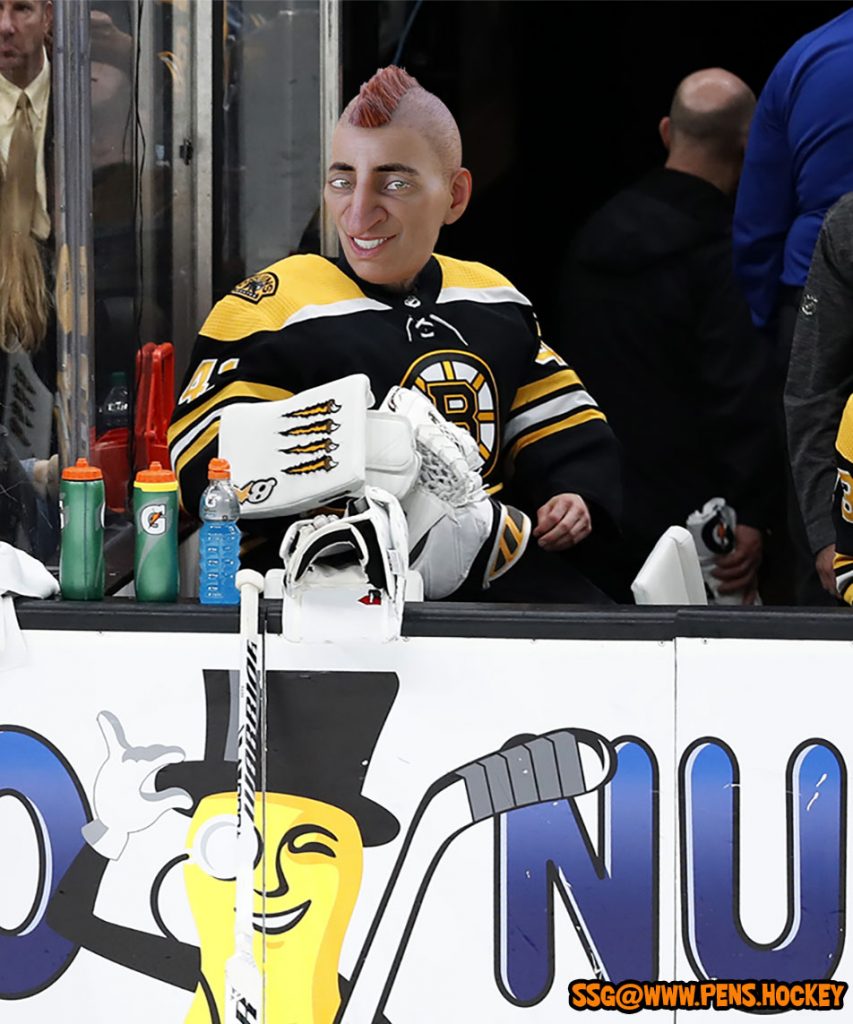 All this to say that things are going pretty well for the Penguins right now. While I encourage you to knock on all the wood you have until your knuckles are bloody, can you find much fault with the team right now? They have won twelve of their last fifteen games. They are having fun! This without their second-best center and assistant captain? Does anyone really feel like messing with that? Honestly, the only sure bet would be to replace Lafferty, preferably with a seasoned veteran à la Matt Cullen? One way or another, the Penguins are cruising right now, and there looks like there could be a light at the end of the injury tunnel.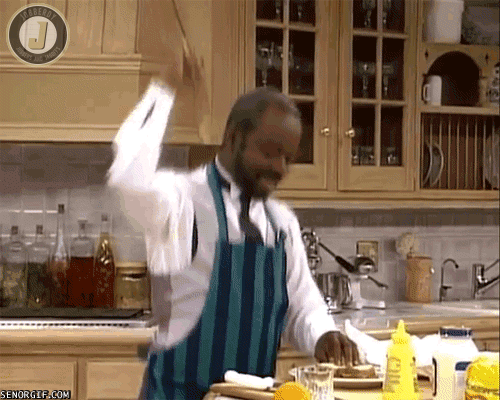 Loading ...