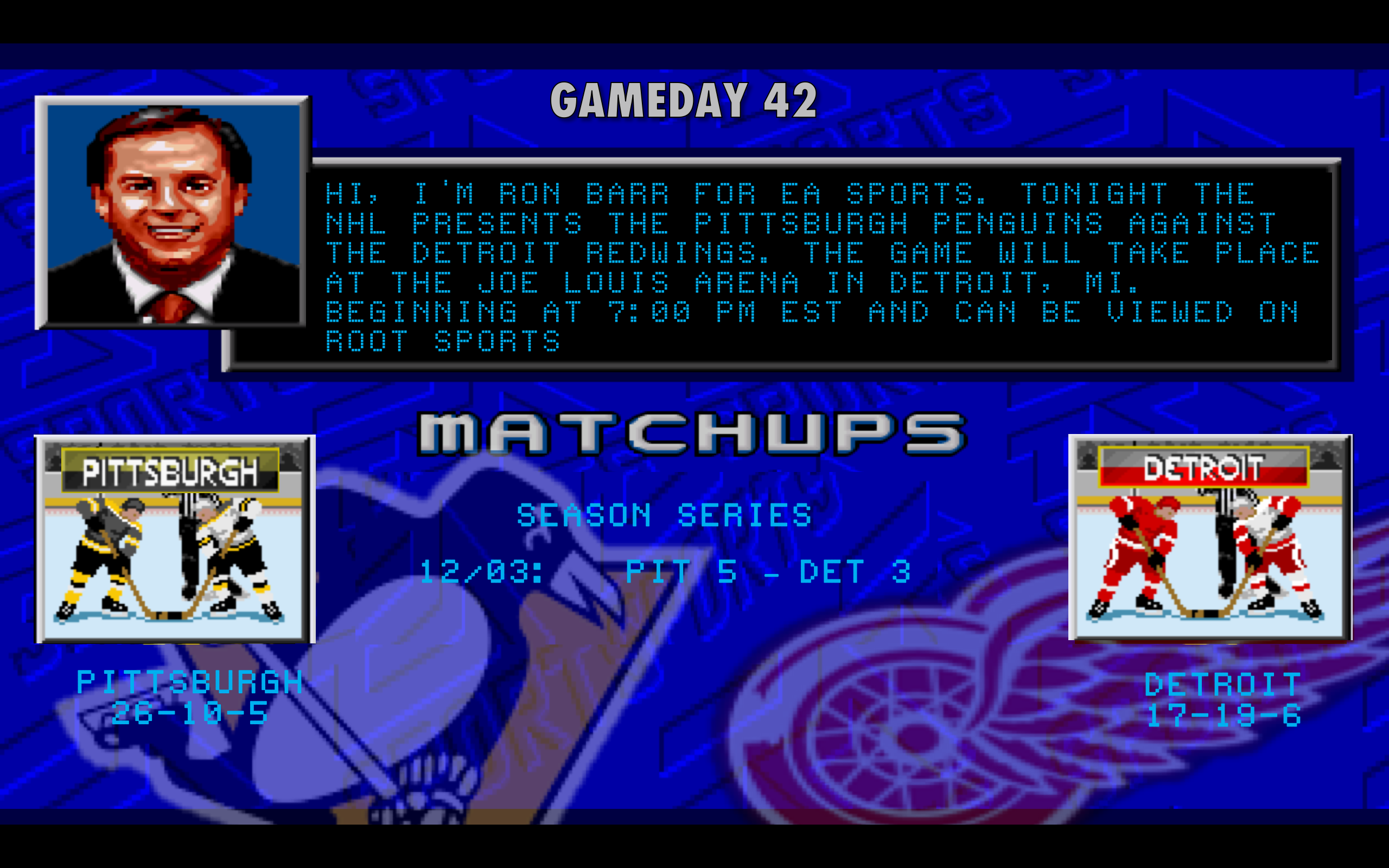 The Penguins continue taking their show on the road tonight as they pay one final visit to The Joe in Detroit. It only makes sense that the Redwings are getting a new hockey arena, considering that the entire city is nothing but vacant buildings there is plenty of locations to choose from. It is also fitting that the Redwings will be ending their playoff streak in their final season at The Joe, taking away the cities last saving grace and respectable feature. To commemorate The Joe Detroit has posted a huge 7-10-3 mark at home, adding to the delicious decision of Detroit to build a new arena that the city can't afford because there aren't any taxpayers left for a team  that will be rebuilding for the first 3 years of said buildings existence to play in.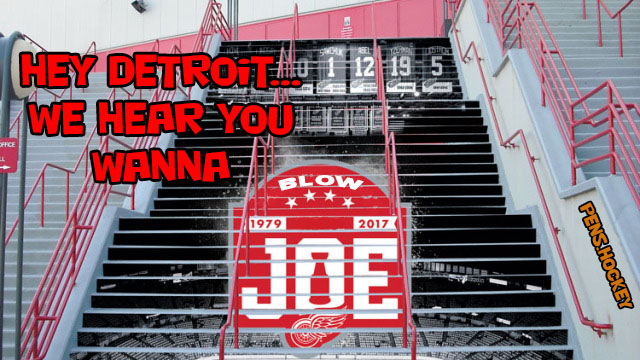 The Redwings currently sit at the bottom of the Eastern Conference and are starting their back-up's back-up's equipment manager in goal tonight, so this one is probably a 7-1 blow out for Detroit. Rumors are Mike Sullivan is feeling a little sensitive and will be starting Marc-Andre Fleury in goal one last time at The Joe, because Fleury has some sort of memories there or something: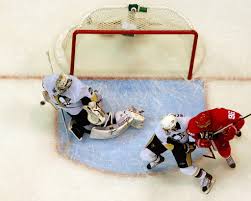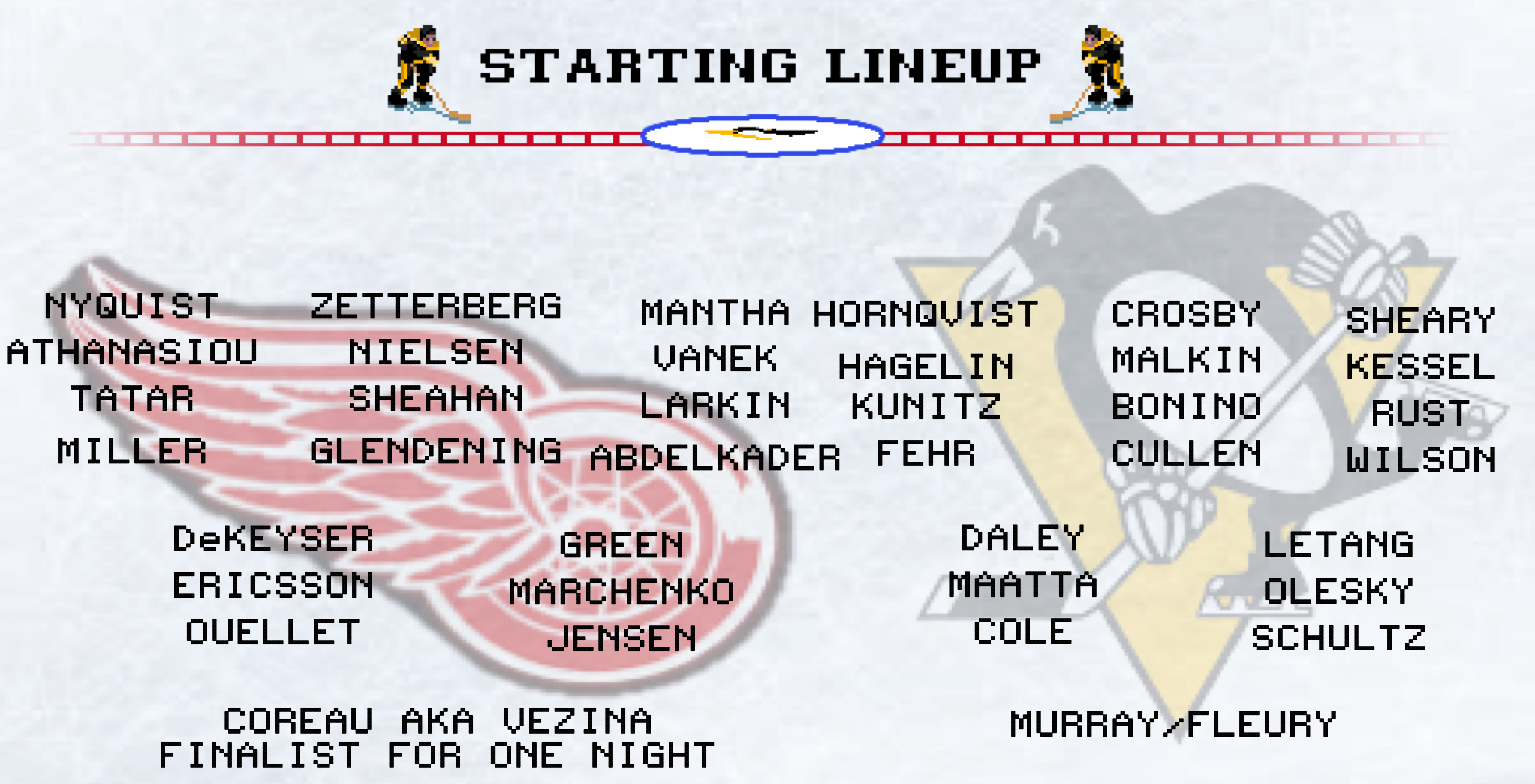 Every time I hear Athanasiou I hear "HAPPY TO SEE YOU," and now you will too, you're welcome. Am I the only person that forgot Vanek was still in the league? I'm not kidding this time, I truly thought he retired like 2 years ago or something. Sullivan has been sticking with Olesky despite the fact that he takes 1.5 penalties per game, so he will probably do that again. I absolutely refuse to put Rust and Sheary on the first line so I will not adjust that graphic and you can't make me. Like I said above, Fleury is rumored to start but after a subpar performance by Murray against Ottawa I wouldn't mind seeing him again. Who in the hell are these guys on Detroit's defense? Mike fucking Green, who reportedly is upset about the new arena because he will now have to ride his vespa through a famously occupied bloods area, and Dickeyser are the only names I know. I thought I knew Ouellet, until I discovered it is Xavier Ouellet… Also what happened to Steve Ott?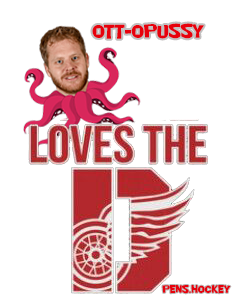 The Penguins enter tonight following back to back regulation losses for the first time in over a season. They face a team that has struggled in every way this year except for one (Detroit is 5-0 in shootouts….woo). This game results in two things, a Detroit Pistol Whip as the Penguins decide now is a good time to reestablish their alpha dominance over the league, or a Pittsburgh Pussy Show and we all pretend that we didn't care because we are more interested in the Steelers game tomorrow. Regardless of the result, just remember that you don't live in fucking Detroit, so that makes you a winner.
LET'S GO PENS