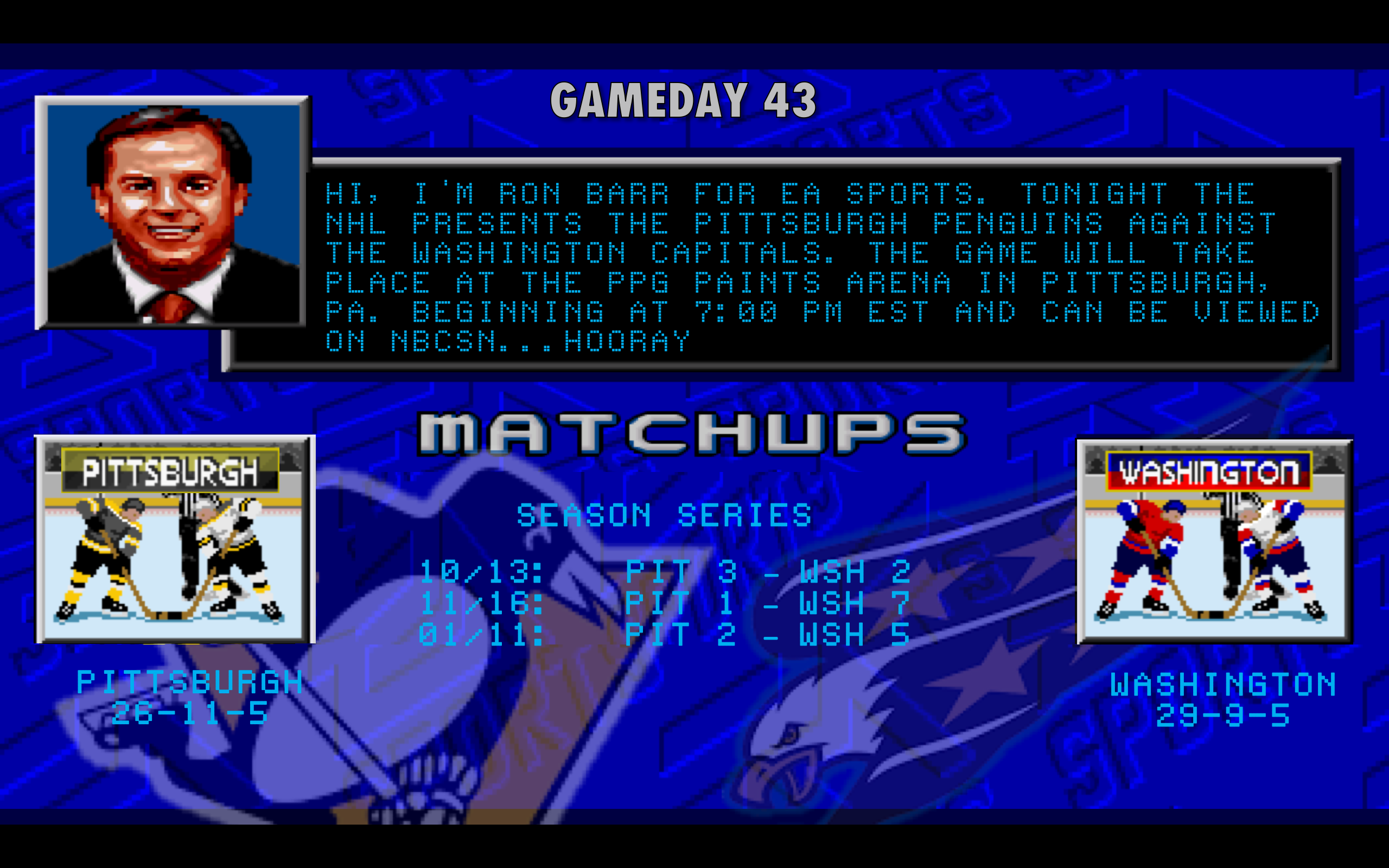 The Penguins welcome the Capitals into The Paint Can  with as much enthusiasm as you had waiting for your first colonoscopy. As you can see the season series has been lopsided in the last two, with the Caps outscoring the Pens 12-3. The Penguins are currently on their first three game losing streak of the Mike Sullivan era, and while it hasn't exactly been fun to watch it also isn't time to hit the panic button yet. Unfortunately for the Pens, the Capitals have won 9 in a row and are once again reaching their stride as a dominating regular season team, so snapping the current skid will be a tough challenge tonight. Fortunately for the Pens, the Capitals have won 9 in a row and are once again reaching their stride as a dominating regular season team. The big question mark going into this game is Kris Letang, after suffering a leg injury in Detroit the Penguins have been completely silent on Letang's status. If Letang can't go, the Penguins will be down 2 of their top 4 defenders facing a Capitals team that has outscored it's opponents 20-3 in their last four games. In other words, would it really surprise anyone out there for the Pens to pull this off tonight? The game is on NBCSN again… so yay. It is also at home in Pittsburgh, where the team has posted an unreal 18-2-2 record this season (don't look at the road record, whatever you do).

Surprisingly we haven't featured the Capitals on our Gomez gallery yet this season! Probably because it is ridiculously obvious who gets this award.
Orpik is signed at 5.5 million per year for two more years after this one. He will be 38 years old in the final year of that contract, and the Capitals will have an option of buying him out, and then having to pay him over a million dollars for 3 more years. That's some smart negotiating for a team that can't reach the Stanley Cup because their defense isn't up to par.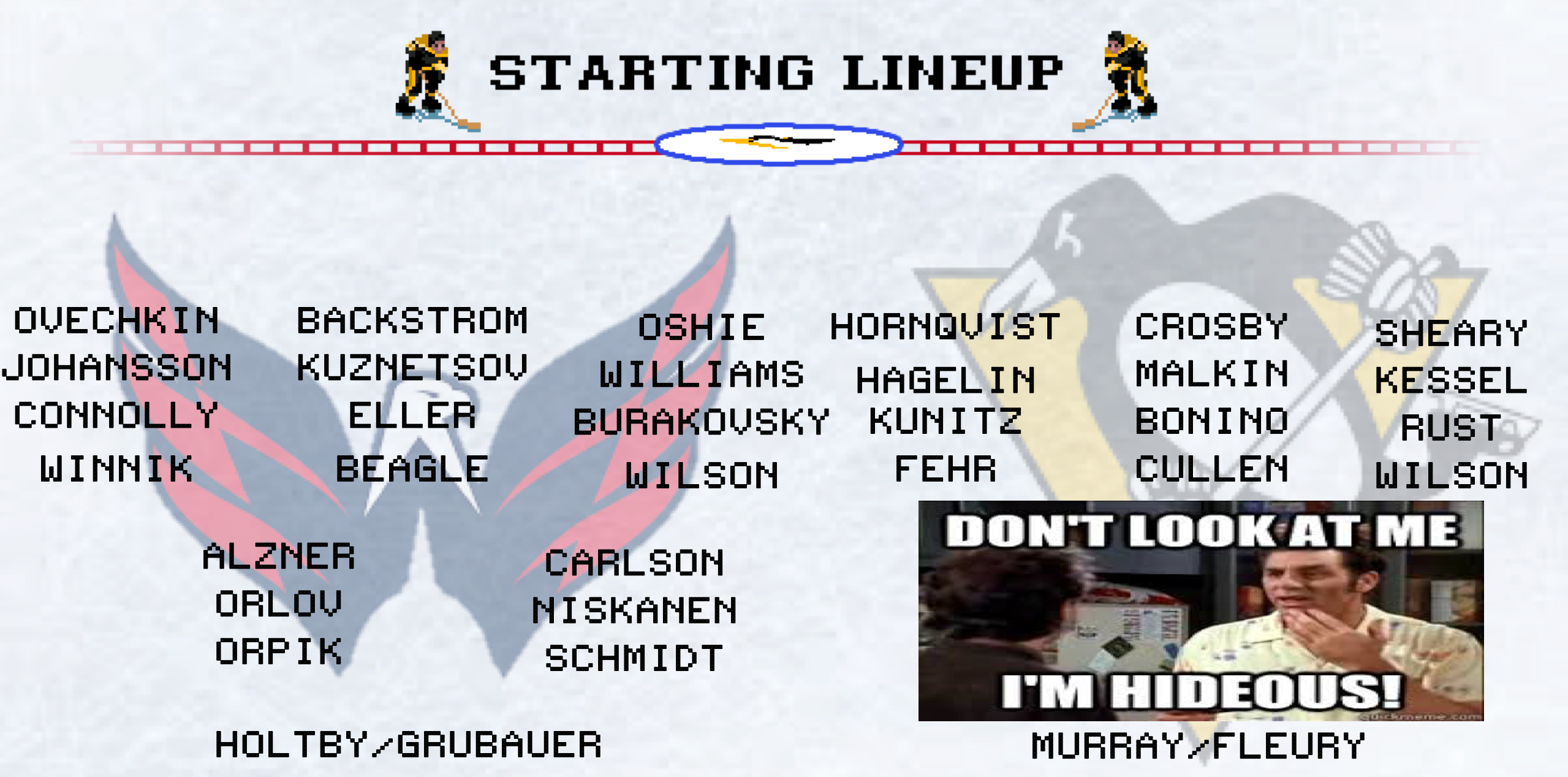 The Capitals will have Holtby in net after using Grabdik last night. The Capitals also have zero injuries and will be at 100% tonight, minus the fatigue of playing back-to-backs. The Penguins on the other hand are a giant question mark. Sullivan once again rolled with the ineffective Sheary-Crosby-Rust line in Detroit, and has hopefully realized that the line isn't working. Fehr has been sitting in the press box in favor of Kuhnhackl recently, but I suspect Fehr to be back in the lineup against the Caps since the Pens will need all of the defensive help they can get. As for the defense, if Letang is out then look the fuck out. The defensive pairings will be mixed up in an effort to try to match the Capitals offense, but with Olesky, Ruhwedel and Maatta there will be a mismatch somewhere. Unfortunately for the Pens, the biggest mismatch opportunity for the Caps is Kuznetsov's speed against Maatta's inability to move faster than the speed of smell. This game is truly going to come down to the Penguins offense getting back to what made them so successful in the first half of the season, a high pressure forecheck that forces the opponents to play to their speed. Sullivan called the team out last game saying they weren't trying to outplay teams, just outscore them, and he is right. The Penguins have lost the fundamentals that got them here, and it is now on Sullivan and the coaching crew to get them back. It should be an interesting game tonight, and I am sure NBCSN will make it all the more enjoyable with their flawless coverage of hockey.
LET'S GO PENS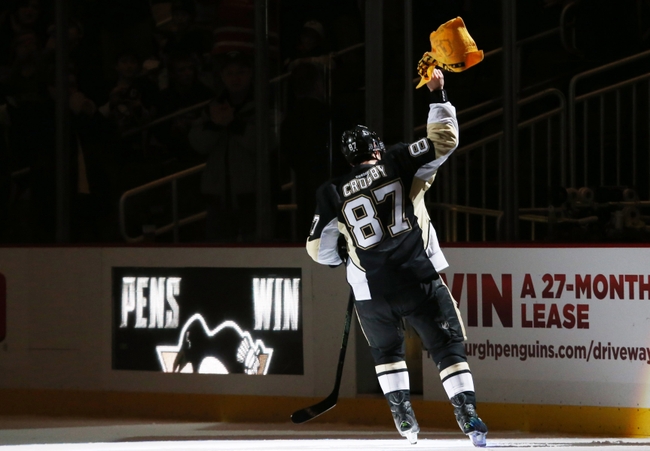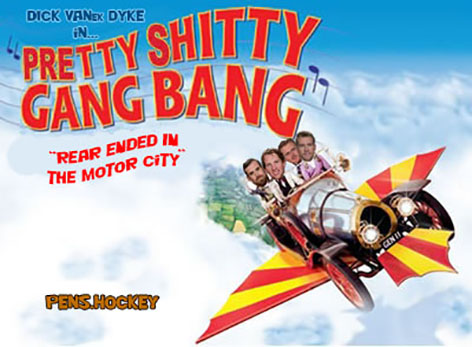 PENS BLOW the Joe...tough one to swallow...pick a porn.
3) "That thing's rock hard down there." -- Ken Daniels (33%, 8 Votes)
9) "I can honestly tell you I didn't know they were that big" -- Steigy (25%, 6 Votes)
6) "It feels like its a big one" -- Crosby (17%, 4 Votes)
1) "He has a chance to penetrate a bit here and works it down low" -- Steigy (13%, 3 Votes)
8) "That's the biggest one I've seen" -- Steigy (8%, 2 Votes)
7) "Athanasiou and Daley came together." -- Ken Daniels (4%, 1 Votes)
5) "Schultz did a really good job of spreading himself out." -- Mickey 'GOOBER' Redmond (0%, 0 Votes)
10) "A strong bottom hand from Neilson and he buries it" -- Jay (0%, 0 Votes)
2) "All the Penguins came in hard." -- Mickey 'GOOBER' Redmond (0%, 0 Votes)
4) "To the slot and it wouldn't go." -- Ken Daniels (0%, 0 Votes)
Total Voters: 24

Loading ...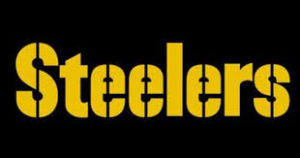 HERE WE GO

4th round HP POLL…GAME 31 through 40
M L 'PORN' King POLL…"I have a wet dream"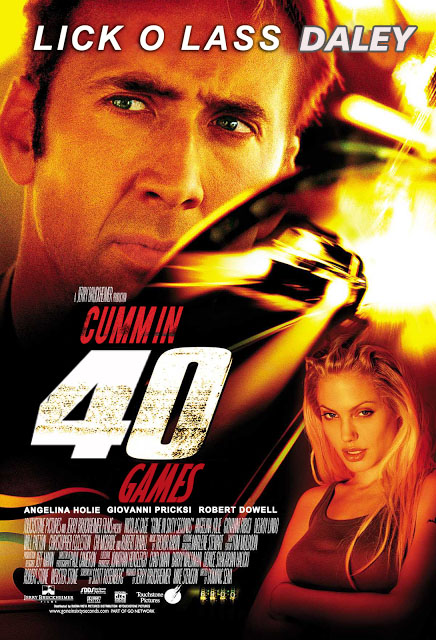 These are some HAWT rods...gonna be HARD to pick just one.
Game 38: "Crosby just whacked off with his left hand." -- Errey (59%, 13 Votes)
Game 33: "They all touched it, all 5 men touched it." -- Errey (27%, 6 Votes)
Game 32: "Stopped by Hyman for a moment." -- Jim Hughson (5%, 1 Votes)
Game 34: "Bonino's got that Kessel's Stick Disease." -- Errey (5%, 1 Votes)
Game 35: "Cullen doing the job. On two knees." -- Errey (5%, 1 Votes)
Game 31: "It'll be a big hole to fill." -- Brian Boucher (0%, 0 Votes)
Game 39: "And then the chance in tight, just jam, jam, jam." -- Errey (0%, 0 Votes)
Game 37: "Staal tries the reach-around on Pouliot." -- Steigy (0%, 0 Votes)
Game 36: "Fleury sees it at the last second and squeezes the pillows." -- Steigy (0%, 0 Votes)
Game 40: "Good scissors with the legs by Fleury." -- Eddie O (0%, 0 Votes)
Total Voters: 22

Loading ...
Games 1-10 champion: Game 4: "Taste it, you just taste it. You don't sit there and guzzle it, you just taste it. Okay?" "I think at the end of the night there will be some guzzling" — Errey
Games 11-20 champion: Game 16: "They are talking about bad stuff, nasty stuff. Stuff that I think Doc likes to see from time to time" — McGuire "Yes, depending on the circumstances" — Emerick
Games 21-30 champion: Game 28: "Feels good when it's goin in…you want to ride it as long as you can." — Crosby
DO IT FOR MARTIN …youuge hawkey fan ; )