I wanted to sneak this in before the Red Wings game, so I'm prepared for it to get overlooked.
THE BACK 40
The Penguins ended the first half of the season in pretty good shape: tied for the fifth-most points in the League and the Eastern Conference, and tied for third with the Rangers in the Metropolitan Division.
The only major injury to speak of is Brian Dumoulin, whose jaw injury will keep him on the shelf until next month.  After their bye week however, a little rust showed up and the Penguins finally became the fourth-to-last team to give up double-digit regulation losses.

POUND DOWN THE HOME STRETCH
The Penguins begin their second half in Detroit, and whereas road games have been one of the Penguins' biggest issues (8-8-3, 19th in the League), they will play just about half of the rest of the season on the road (22 games) and whereas in the first half they had five three-game homestands they will only have one for the remainder of the season, in late March.  They say teams build their cohesion and character on the road, so we're entering a phase of the season where the Penguins (and most teams) should be finding out just what they're made of.
NET SUM
We should also start to see some teams starting to shift players around, with the trade deadline a month-and-a-half away, and try to plug holes, shore up depth, or shed players and contracts to prepare for the future. The talk around the Penguins with respect to the most important position, goaltending, is that they're going to play it safe and keep both Marc-Andre Fleury and Matt Murray, despite the possibility that Matt Murray gets exposed to this summer's expansion draft.  This could change, but with Fleury's no movement clause playing a major factor in trade considerations it makes just as much sense to roll with two very good goaltenders through to the playoffs.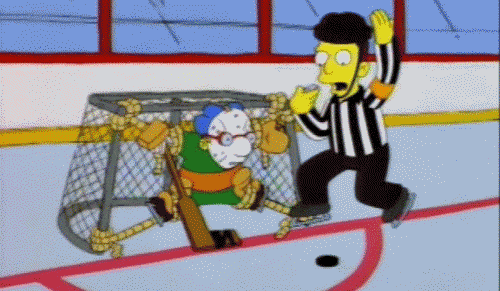 STRONG BACKCHECK
What may be more of concern is the defense.  While Justin Schultz has been revelatory and Ian Cole has managed to maintain the improved play he showed last spring, Olli Maatta has been slow to round back into the form he showed in his rookie year, and despite his youth (22 years old this past August) many impatient Penguins fans would rather see him shipped off.  Nevertheless, there hasn't been much noise surrounding Maatta on the trading block and as long as he stays healthy he should regain confidence (Maatta has played just 25 of his 204 career regular season games in the second half).  For now, the Penguins have been rotating AHL bodies out of the third pairing, with Steve Oleksy, Chad Ruhwedel, David Warsofsky, and Derrick Pouliot all getting a whack at it so far this season.  Until Dumoulin returns, the defensive depth will remain on alert.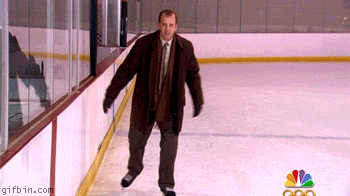 FRONT END SNIPERS
On offense, the high-octane offense may eventually regress from its outstanding start.  With six double-digit goal scorers and three players in the top ten in points, it's been a feast for the Penguins on opposing defenses.  This all has been led, naturally, by Sidney Crosby, who is shooting the lights out with a league-leading twenty-six goals at a 21.7% shooting clip.  Sid has not once in his career scored more goals than assists and the closest he's come before, during his injury-shortened 2010-11 season, he was shooting at 19.9%.  With so many other Penguins scoring at will, will Sid continue shooting the puck? Until he starts missing, I see no reason why he wouldn't.
PENGUIN CHEMISTRY LAB
There are a few Penguins forwards that fans are hoping for a bigger second half from: Patric Hornqvist, Nick Bonino, and Carl Hagelin.  Each player has, in their careers, had better points-per-game rates after the All-Star Game than before it:
Patric Hornqvist, pre-ASG: 253 points/407 games played = 0.62 points per game
Patric Hornqvist, post-ASG: 88 pts./137 gp = 0.64ppg
Nick Bonino, pre-ASG: 122 pts./283 gp = 0.43ppg
Nick Bonino, post-ASG: 46 pts./85 gp = 0.54ppg
Carl Hagelin, pre-ASG: 123 pts./282 gp = 0.44ppg
Carl Hagelin, post-ASG: 62 pts./105 gp = 0.59ppg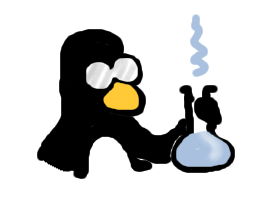 Between Hagelin and fellow left-winger Chris Kunitz, their seasons have been uncharacteristically unproductive, especially considering the success of Crosby, Evgeni Malkin, and their other teammates.  Penguins fans are chomping at the bit for either of those two to be replaced (either scratched or traded) in favor of Jake Guentzel, who is second in the AHL in points and first in goals.  With the offense performing as well as it has, this underperformance can be overlooked, and perhaps the balance in offense may swing back towards these few laggards.
POSSIBLE PENGUIN "FLIPPERS"
How might the Penguins make some changes? The Penguins have been involved in many rumors involving Avalanche winger Gabriel Landeskog, Flames defenseman Dougie Hamilton, and Jets defenseman Jacob Trouba.  Hamilton is reportedly off the block, and Trouba may be more expensive than what Jim Rutherford may want to give up.  Landeskog could probably do for a change in scenery, but to the extent that Landeskog has another four-and-a-half years left on his contract worth ~$5.6 million a year, he may be too pricey dollar-wise unless the Penguins can ship off some money for him.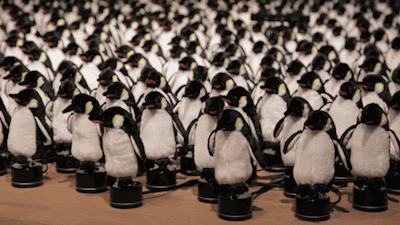 Who else might the Penguins be interested in to shore up their depth? Blues defenseman Kevin Shattenkirk is in the last year of his contract and is another right-handed defenseman who is on par with Schultz points-wise this season.  There are other wingers the Penguins might be interested in as well…maybe #JagrWatch once again? Knowing GM Jim Rutherford though, he's most apt to look for character guys or talented guys who have dropped out of favor with their current teams, like a Trevor Daley-sort.  One way or another, no one should expect GMJR to sit back and relax as he looks to prepare the Penguins for a second half and an eventual playoff run.