It's been a weird season for the Pittsburgh Penguins – weird, but mainly in a good way. I think we all know about the man-games lost to injury, the thousands of dollars in players' salaries those man-games represent, the production lost from those players' absences. It's been tough for me to be motivated to write about a team for whom the other shoe could have begun to drop at any moment. Oddly, it's been harder to be passionate about this team than it was about last year's team, which was so blah that it was making me angry. There was really one main injury that ran through the whole season – Justin Schultz, who, oh look, is injured again – and some other injuries that made getting a rhythm going difficult – Evgeni Malkin, Kris Letang – but for the most part the roster was consistent, which made it all the more maddening.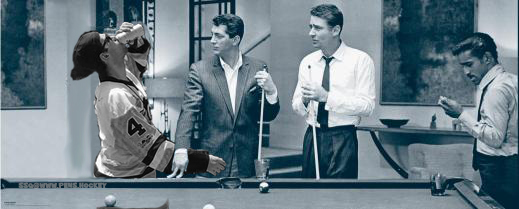 This year, of course they've had all these injuries to contend with but somehow they're in the top five in points. Having the League's fifth-best defense helps a lot, and shooting a lot (sixth-most) has helped them stay up in the top ten in goals scored. But instead of Matt Murray carrying the mail in goal for the Penguins, it's been Tristan Jarry, who made all of two appearances for the Penguins last season when it looked like Casey DeSmith had usurped his place as Murray's backup. Jarry's performance thus far this season has put both Murray and DeSmith to shame, which is great because everyone was worried about how the Penguins would survive after Marc-Andre Fleury was shipped to Vegas a few years ago.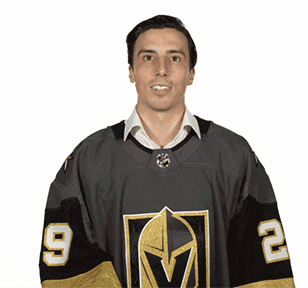 The biggest surprises though have come from the forward corps. Something of a detour here: every once in a while I like to drag out an arbitrary metric comparing the top-six forwards in points to the remaining forwards to get an idea of just how top-heavy is the roster. The idea being that a lineup where the scoring is more evenly spread (i.e. a ratio closer to 1.00) will likely be more successful than one that is imbalanced. (Repeat: I'm not a super-genius hockey metric creator!) In any event, I wanted to go back and tweak the ratio a little bit because I don't think omitting the defense from the "rest of the roster" was fair because the defense does factor in to the forwards' production. So, going back to the first of two Cups in 2016:
2015-16: Top-six forwards (Crosby, Kessel, Malkin, Hornqvist, Kunitz, Cullen): 325 points; everyone else: 325 points; ratio: 1.00
Just a reminder that the 2015-16 Penguins were really good.
2016-17: Top-six forwards (Crosby, Malkin, Kessel, Sheary, Hornqvist, Bonino): 365 points; everyone else: 388 points; ratio: ~0.941
The top-six in this case needed a little help from their friends, which sounds about right in retrospect.
2017-18: Top-six forwards (Malkin, Kessel, Crosby, Hornqvist, Guentzel, Rust): 414 points; everyone else: 319 points; ratio: 1.297
2018-19: Top-six forwards (Crosby, Kessel, Guentzel, Malkin, Hornqvist, Rust): 402 points; everyone else: 328 points; ratio: 1.225
The last couple of seasons you can clearly see a change in that the top-six forwards are doing a lot more of the production than the rest of the team. It makes a lot of sense when you can't reliably put four or sometimes even three lines on the ice on a regular basis.
2019-20: Top-six forwards (Guentzel, Malkin, Rust, McCann, Kahun, Tanev): 180 points; everyone else: 198 points; ratio: 0.909…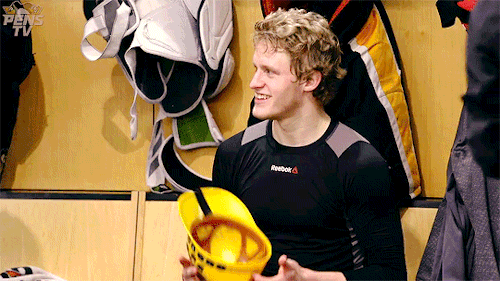 Much better! The biggest problem now of course is that the first guy in that top-six group, Jake Guentzel, will not be producing much of anything anytime soon. The good news is that the Maritime Garter Snake (yes I looked up snakes native to Nova Scotia), Sidney Crosby, will be back in the lineup for the Penguins as soon as tonight. We all know what Sid brings to the team, so I'm not going to go nuts about him just yet, but the guy we really have to watch for the next few weeks is Evgeni Malkin.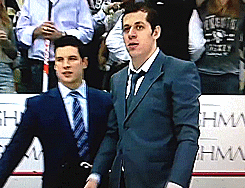 Alongside Guentzel and Bryan Rust, Malkin has been producing at over a point-per-game this season. It's no secret that Malkin has raised his game when Sid is out of the lineup, but more to the point Geno is clearly motivated by knowing that he is seen as the leader on offense. He has benefitted greatly in Sid's absence with being assigned the top wingers and top defensive pairing on the team. Now, with Guentzel out for months, Kris Letang's main partner Brian Dumoulin still out of the lineup, and with Sid back in the fold, Geno may not have the best guys on the ice with him at even strength. Already in the three games since Guentzel had his shoulder surgery, Geno has just one point and Rust has two.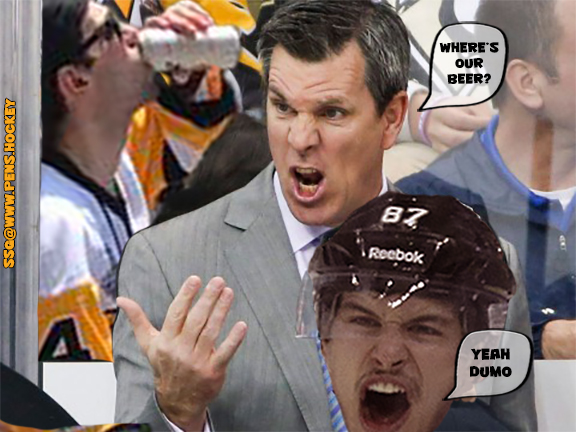 In parallel with all of this is the emergence of head coach Mike Sullivan in the discussion of Jack Adams Award front-runners for best head coach. The thought that Sullivan deserves credit for being behind the bench of one of the League's best teams while managing a roster missing many key pieces at varying times is interesting, as there were few people laying blame for last year's team at his feet despite having a largely in-tact roster.
I think more of the credit should go to general manager Jim Rutherford, who has three new guys on this roster – Dominik Kahun, John Marino, and Brandon Tanev – who are making major contributions when they perhaps weren't expected to. Anyway, how Sullivan manages the lines with Crosby back and Malkin having played out of this world in what was effectively Crosby's assignment will really tell us whether Sullivan deserves a Jack Adams nomination or not.
---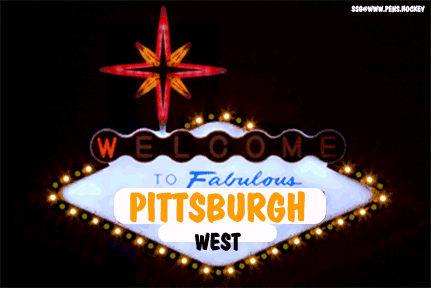 The Penguins start a three-game road trip tonight in Las Vegas against a Golden Knights team sitting in first place in a Pacific Division that is also really odd. Besides Vegas, in their third season and pretty much the best team in the Pacific in those three years, the division is pretty much turned upside-down from years prior. The three California teams, Los Angeles, Anaheim, and San Jose are bottom, second-worst and third-worst respectively, while Calgary and Edmonton are currently the Wild Cards out West.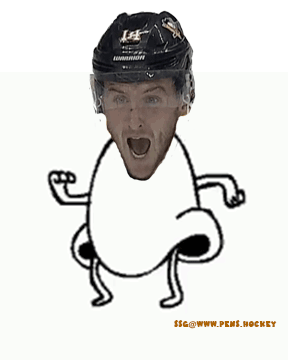 That leaves the Vancouver Canucks (surprise!) and the Arizona Coyotes (even bigger surprise!) chasing the Golden Knights for first in the Pacific. Vegas isn't getting quite the same success from their goaltenders as they had the last couple of years (they're middle of the League in goals allowed and save percentage), so they've taken to shooting the crap out of the puck, as they sit a good fifty shots ahead of the of the Montreal Canadiens for most in the League (Montreal has three games in hand), and they're just ahead of the Penguins with the seventh-best offense in the League. They allow the sixth-most shots against, so look for the Penguins to keep doing what they're doing.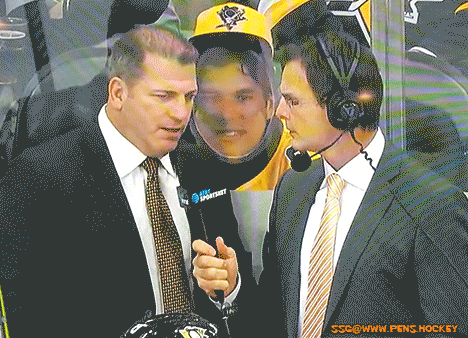 Mike Sullivan decided he had already wasted 3 hours of his life watching the Irishman and didn't need to lose more of his life watching an Italian American struggle, so Di Pauli was sent down. Di Pauli average 5:59 TOI in his first 2 NHL games, which was all Sullivan needed to see, apparently. Di Pauli was swapped out for Andrew Agozzino. Agozzino played in one game for the Pens this year, against Anaheim where he took 5 shifts for a total TOI of 1:44, not a typo, and finished -1. The swap is an interesting one, and most likely a paper move to avoid waivers for Di Pauli. The real question is will Agozzino play or will Sullivan give Sam Lafferty another shot at finding his game?
After a weekend back-to-back that saw the Kahun-Malkin-Rust line dominate the first night and the Simon-McCann-Hornqvist line carry things the second night, Alex Galchenyuk finds himself on the fourth line again. Galchenyuk went from trade bait, to first-line forward when Guentzel got injured, back to trade bait. Not sticking in a top 6 that only has 2.5 top 6 caliber forwards in it is not a good look.
It will most likely be Jarry in net tonight, though Murray has always had stellar games against Fleury and I wouldn't be surprised to see Murray get the nod here. It's a 10 PM game, so take a power nap, maybe even stay an extra hour or two at work so you can go in late tomorrow, and let's do some hockey.