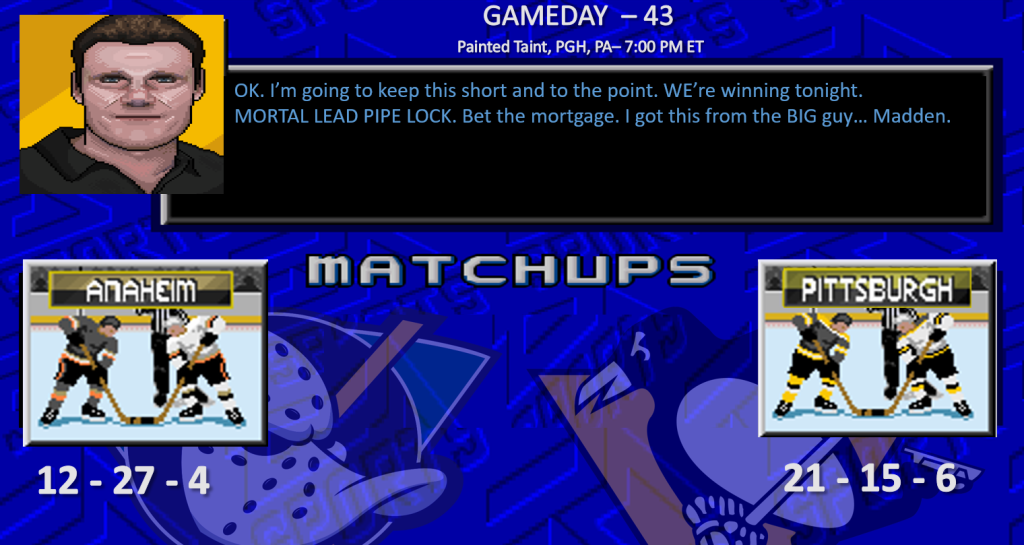 After losing 2-1 to the Metropolitan Division-leading Carolina Hurricanes on Saturday, the Pittsburgh Penguins get back at it again tonight against one of the worst teams in the NHL, the Anaheim Ducks. It's an opportunity to get some perspective as the Penguins struggle to deal with key absences to the lineup and an on-ice product that subsequently has very closely resembled a flaming garbage receptacle at times. While Pittsburgh is perhaps merely LARPing as a dumpster en flambé at the moment, Anaheim is actually that, sitting dead-last in the Pacific Division and not looking hopeful for a magic second-half turnaround. Their only key injury at the moment is that of defenseman Jamie Drysdale, who has been out since the last week of October with a torn labrum that may keep him out of the lineup through the rest of the season.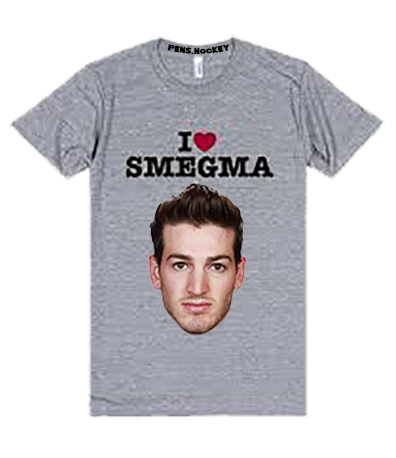 Besides that, the Ducks have been fairly healthy, which is a further indictment against their quality as a team. But we kind of knew that from the get-go, I was just being a bit optimistic about their chances. The good news for Anaheim is that their prospect pool is sparkling, considered amongst the best in the League, and they will begin turning a corner at some point in the next few years, when at the same time Pittsburgh will likely be heading in the opposite direction. There's no denying it will happen, but starting with this past offseason we have reached the point where we have started having that conversation about the future. Right now, the future for the Penguins is bleak. Management is stuck between two worlds: trying to remain championship-competitive in the present while keeping enough assets for the future. They're not good enough in either aspect, which is why it is so important for the current roster not only to stay healthy but also perform up to or, better yet, above expectations. So far this season they're not doing either of those things.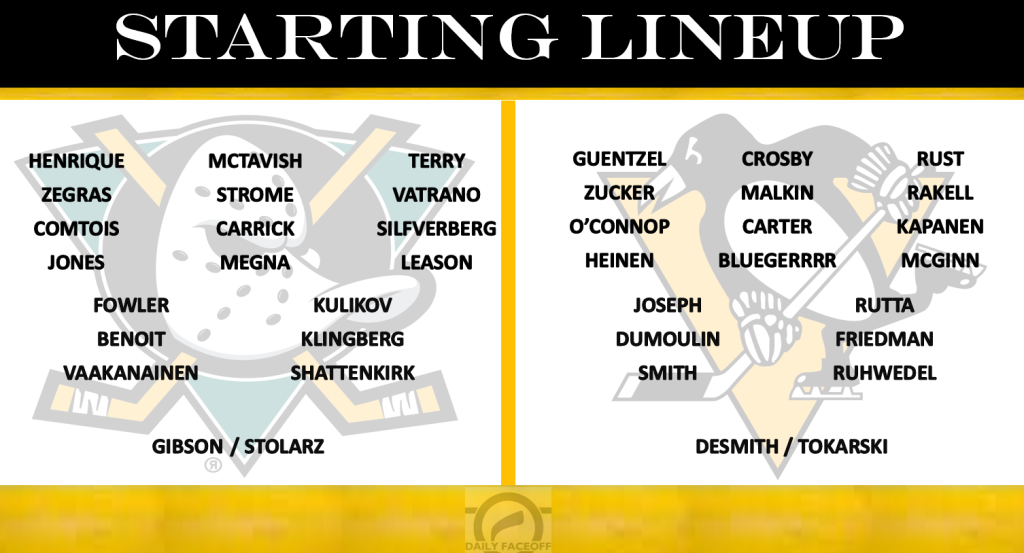 One thing is for certain: the Penguins need to be winning more than losing for their current course of action to be valid. Right now they are only a few percentage points above .500, just outside a playoff spot (cue Jim Mora), and the seventh-place Philadelphia Flyers are not far behind. I don't know what kind of embarrassment this franchise needs to suffer for there to be changes made (either organizationally or with the roster) and for the reality of their situation to set in, but losing to Anaheim is probably on that list, and so would falling behind the rival Flyers at this point in the season or later. They need to get busy livin', or else they're going to get busy dyin'.