I was reading a blog yesterday and the writer, obviously oblivious to the Penguins current three game losing streak, wrote this:
the Penguins will be down 2 of their top 4 defenders facing a Capitals team that has outscored it's opponents 20-3 in their last four games. In other words, would it really surprise anyone out there for the Pens to pull this off tonight?
So if you weren't around last night, or if you were like a lot of people and turned the game off after it was 3-0 in the second, you're most likely wondering what in the fuck just happened. To put it this way, at one point in the second period our comments had to explain which goal they were referencing due to difference in stream rates.
So let's check out some headlines from around the news world to help us break down this game:
The refs may have missed some calls
Caps fans are furious. I would be too. Crosby ultimately wins the game for the Penguins with maybe the most obvious trip of all time.
https://twitter.com/dcsportsbog/status/821189957721227264
But as we learned by the boy who cried wolf too often, he gets ignored and eaten. Yes I am calling Ovechkin a boy and Crosby a wolf, get over it.
Also this beauty here went uncalled, then the Pens shortly scored 2 more.
https://gfycat.com/SilkyFemaleBlueshark
This one is tough to defend, but the ref is literally RIGHT THERE. They knew what they were going to do the entire game, let them play. The Penguins had 1 powerplay opportunity to the Capitals 4. The refs put the whistles away early in this game and basically told these two teams to enter NHL 94 mode with no penalties, the result was one of the most entertaining games the league has seen in a loooooooonnnggggg time. Can't wait for them to make sure it never happens again, because as we know the league hates entertainment (see: removing comedy shoot-out from ASG weekend).
Our pens.hockey insider was sitting next to Rob Rossi at upgruv when we caught a sneak peak at his game review, it seems he too got lost in the second period:
Pens lose to Caps
-ROSSI REPORTS THE PENS HAVE LOST THEIR ABILITY TO SCORE GOA….
There was a shit ton of scoring
And finally, we realized what makes Barry Trots so hated…
Trotz is your third grade math teacher, who also taught PE
https://twitter.com/bruce_arthur/status/821171832938262532
This is accurate. He's the dude that threw some bullshit times tables on your Friday quiz, and then due to poor performance he cancelled Friday Dodgeball Day and made the class watch some "Tennis Etiquette" PBS shit.
So those are some highlights from around the league, but what are our highlights here at Pens.hockey?? Glad you asked:
Here we go again!
The Penguins were entering this game with a lot of criticism being thrown around. It didn't get much better when the Capitals scored two goals in the exact same fashion. Take the puck behind the net, let the Penguins defense follow like 4 year olds learning soccer, pass to open man in front of the net. Goals at the 7 minute and 17 minute marks for the Caps resulted in a 2-0 end of period score and 14,856 angry tweets from Pens nation.

This is why the Pens MUST Trade Fleury!!
So yeah, the team is struggling and people are looking at everything they can to blame it on. Then Douchetin Williams comes into the zone, defended perfectly by Ian Cole by the way, is forced to the outside and throws a shot on net that was so weak it looked like he hit it with his dick. Well apparently Matt Murray caught a glimpse of Williams manhood and shut his eyes, allowing the puck to enter. This goal made it 3-0 Caps and all rage broke loose. I wish I could've taken a screen shot of our Twitter time line.
Everyone saying "This is exactly what happens when you alternate goalies and don't have a starter!!!!"
Here's the scoop, Murray is the starter. The team hasn't been alternating goalies since early December. The reason they switched the last few games was due to a Murray injury and then back-to-back games. Finally, make any excuse that you want, but I don't care if the goalie hasn't played in 3 years, this was not a shot that should've gone in regardless of who is in net or how long it has been since they've been in net.
Shock Advised… STAND CLEAR.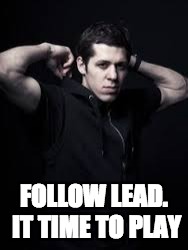 In a 4 on 4 situation 6 minutes into the period Evgeni Malkin was heard on the bench saying "Fuck you Jobu, I do it myself." After a wide open net miss by Kessel the puck went from Schultz (20) to Daley (10) to Malkin on one knee similar to his last powerplay goal, beating Holtby for his 19th of the season.
The 4 on 4 continued and Sullivan wisely put out Crosby and Sheary, not Crosby and Rust, and surprise surprise, the duo clicked. Crosby with an absolute FILTHY pass to Conor Sheary, and all of a sudden this team looks like it remembered how to play hockey. Look at this fucking pass from Crosby… unbelievable
Okay, that was beautiful. pic.twitter.com/tHD7lsKEbo

— Pittsburgh Penguins (@penguins) January 17, 2017
Sheary's 12th of the year, Crosby with his 21st assist and Daley his 11th.
1 minute after the Sheary goal Nicky Bones brings us great pleasure, taking a shot off of his chest in front of Holtby, then getting his stick on the puck to tie the game.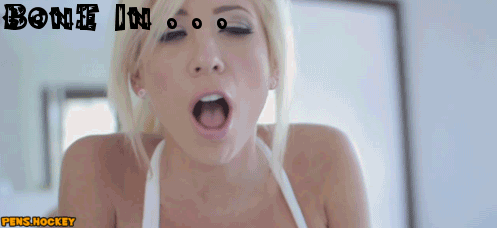 Bonino gets his 7th of the year, as Schultz picks up his unreal 21st assist and Kessel notches his 29th.
So now we have a new ball game, Twitter has stopped melting for a second, Mark Madden has actually stopped eating chicken tenders and it looks like the Penguins have made hockey fun again. Bryan Rust decides he wants to play along, and throws a puck from behind the net in off of LOLtby's skate. Daley with his third assist of the game helping Rust get his 11th of the season, and holy shit, Olli Maatta also gets an assist for his 5th of the year..woo.
Don't worry, the Pens weren't done. Evgeni Malkin refused to not be seen in this game, and as an innocent puck his making its way to Holtby for an easy cover, Geno busts through everyone to get a stick on it and put it into the net. Holtby literally didn't know whether to cry or wind his watch.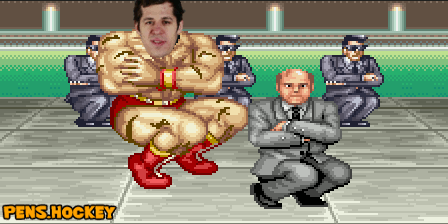 Malkin with his 20th, assisted by Guentzel (2) and NONALLSTARWORTHY Schultz (22)
Now that the Pens had the building lit it was time for the Capitals to remind everyone that they can score too. 30 seconds after Malkin's goal Brett Connolly puts one in, followed two minutes later by Lars Eller. Eller's goal was short handed, and Matt Murray probably should've had one of those two at least, but don't be alarmed, it was Malkomania time.
On the same powerplay opportunity that they gave up the shortie to Eller big Geno comes through again, powering his way to the goal and listing the puck over Grabasses pad. The Capitals challenged for goaltender interference, but the league doesn't have a standard for goaltender interference and the goal stood.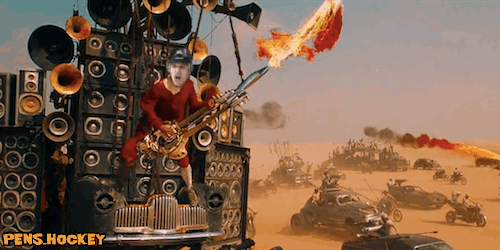 Malkin hat trick in the 2nd as he gets his 21st goal, assisted by Hornqvist (14) and Crosby (22). 
A 9 goal 2nd period in a nationally televised Monday night game with no football on, the league couldn't ask for a better game. It was hard to even remember that there was still 20 minutes of hockey left. 6-5 Pens. Holy Shit.
The intensity of the second carried on, and it was clear that neither team was going to play defense, which is good for Pittsburgh because with their injuries they are incapable of playing defense anyways. 5 minutes into the period Sidney Crosby gets on the board to put the Pens up 7-5 after Conor Sheary puts a perfect pass on Sid's stick. Some people say Sheary doesn't belong on this line, I say they're wrong. Sometimes players just work well with Crosby, and so far this season Sheary is. The goal was Crosby's 27th, as Sheary picked up his 15th assist and Rust his 8th.
The Capitals received another powerplay around the midpoint of the period and Captain American Yoshie cashed in making the game 7-6. Then at the 14 minutes mark Lars Eller scores again and we are tied up at 7. The remaining 6 minutes click by, and to make this night even better these two heavy weights will be squaring off in 3 on 3 overtime.
In 3 on 3 overtime it is usually a combination of tired defense and odd man rushes that score the goal. In this one, it was Sullivan's decision to roll with Crosby, Sheary, and Schultz. Schultz with a smart play up the boards from behind his own net to a streaking Sheary. Sheary and Crosby coming down 2 on 1, and Conor Sheary does something 94% of wingers with Sid wouldn't have done, he puts the damn puck on net and ignores Sidney Crosby. The puck falls into the crease but Grubauer couldn't cover it, allowing for a scramble, and Sheary to find the garbage and send it the fuck home. The goal would be Sheary's 13th, Crosby's 23rd assist and Schultz's 23rd as well.
WHAT. A. FUCKING. GAME.
THOUGHTS:
With Letang and Dumoulin out, the Penguins defense giving up 7 goals isn't acceptable, but also not as embarrassing as the Capitals 16 million dollar defense giving up 8
Rough game from Murray to be honest, he only faced 28 shots
Absolutely have to love the Penguins desire to win this game, the leaders of the team did exactly what the fans have wanted them to do so many times
Evgeni Malkin is the only player in the league that can get a hattrick on a nationally televised game and still go unnoticed
If the Penguins make it a habit to chase Holtby and Lundqvist they may be alright 😉
15 goals scored and an Ovi isn't one. He did have 2 assists, and finished with a game worse -4 though
Justin Schultz with a 4 assist night. Daley with 3.
Crosby also with a 4 point night (1 G, 3 A)

After a 3 game skid, the big boys are pressuring McDavid again

"I can has nuther gola?"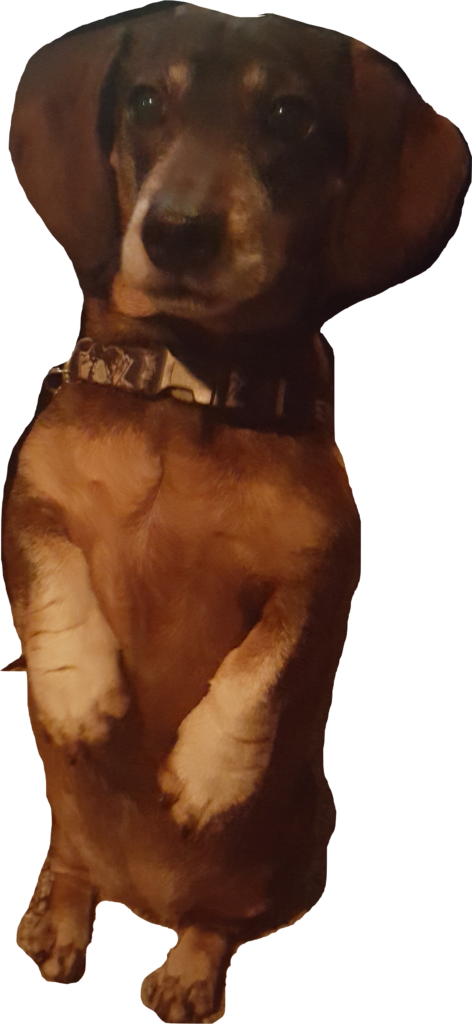 That game REALLY made my Penguin Wiener stand up straight. Pik-a-porn.
6) "That guy's been rock solid on the backend." -- PeeAir (26%, 7 Votes)
10) "Oshie got it high and hard from Hornquvist." -- PeeAir (22%, 6 Votes)
3) "They gotta check the mouth there, that got him high and hard." -- PeeAir (15%, 4 Votes)
7) "We got a little something going on here, in the corner." -- Errey (11%, 3 Votes)
8) "Daley down deep, double teamed." -- John Forslund (11%, 3 Votes)
1) "He's taken down and rubbed out by Brooks Orpik." -- John Forslund (11%, 3 Votes)
4) "Kessel in a stick battle with Orpik." -- John Forslund (4%, 1 Votes)
5) "Active, hard stick." -- PeeAir (0%, 0 Votes)
2) "Crosby down deep." -- John Forslund (0%, 0 Votes)
9) "Oshie scores, with bodies going down everywhere." -- John Forslund (0%, 0 Votes)
Total Voters: 27

Loading ...