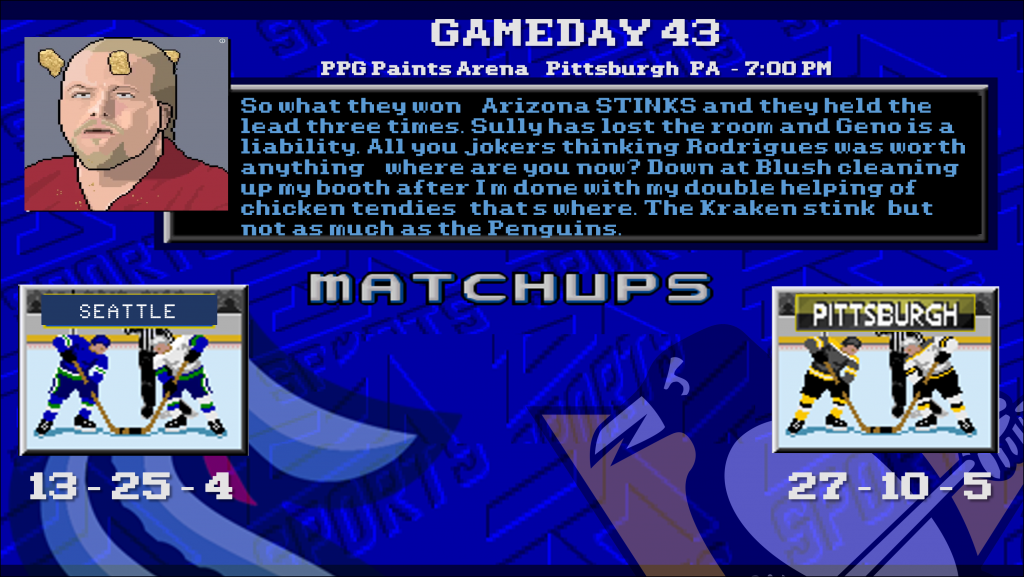 Hidey ho there fellow blogerino's. Welcome back to another edition of TimQvist's GameDay ramblings.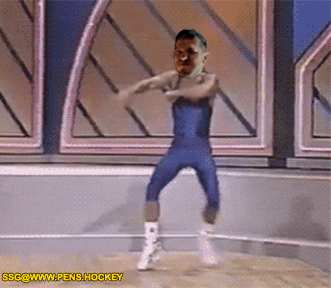 Up next for the Pens is a home side against the Seattle AssKraken. I make that joke because… well they're awful. They are at the bottom of not only their division but also second to last in the conference (how are they worse than the Kanucks?) Coming off a loss the AssKraken are 3-7 in their last 10 matchups. Wanna hear something worse? Their AHL affiliate is setting up shop in PALM SPRINGS. Ooof.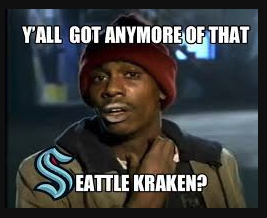 That being said this team beat the Panthers somehow so as is with any game in the NHL against a team notorious for grinding opponents down, they need to get to work and bury them.
Our favorite human Red Bull can Tanev is still sidelined due to a season ending knee injury so we won't see him dress for this game.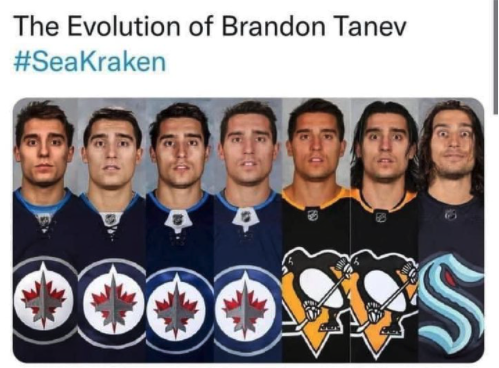 On the Penguins side the team continues to roll 8-2 in their last 10 and on another solid winning streak at 6 games. They've won 17 of their last 19 games and catapulted to second in the division. In their last game against the Kraken they laced the team in a 6-1 beating. BJC had two pots, Snek was doing his thing and to top it off DeSmith wasn't useless. I fully expect to see him in net for this game. If not we have a real problem.
Injury Graveyard

Since the Paint Can was built on an ancient native american burial site the penguins continue to see players sidelined for some time. Teddy KGB and Zooks both have undergone successful surgeries. Bleu's Clue's jaw is most likely wired shut for a few days and Zucker had to have a core muscle repaired (yikes) and is week to week. Drew O'Connor is also injured… no one noticed.
The Kraken – A History
This one's almost too easy but I thought I'd dive into the shaping of their team. After winning their bid for expansion in 2018 they started setting up shop in the former KeyArena. After some back and forth the teams name was announced and honestly… the branding and kits are probably the highlight of the franchise right now. Amazon then purchased the naming rights and legit named it after a non-profit wing. THAT'S HOW MUCH MONEY AMAZON HAS.
Hot Players –
Let's face it everyone has been en fuego but I'm going to give the nod to Big Nuts Brian Boyle for what I can only describe as a completely unexpected through the legs game sealing special last night. Did you see his face after he scored? I don't know who he's looking at but Marino was skating toward him. I'd love to think he had some side bet with another player on whether or not he'd pot one this year between the legs.
One thing all of the Pens teams I can recall that have won a cup had in common was they got production from their 4th line and they had vets in their curtain call era seasons come up big and rally the troops (Matt "Dad" Cullen vibes all over again). BBB feels like he might be that guy.
Another Trap game from a team who has shown potential and has the play type that can frustrate the Pens high mobility north south style.
We're comin for that No. 1 Spot baby…