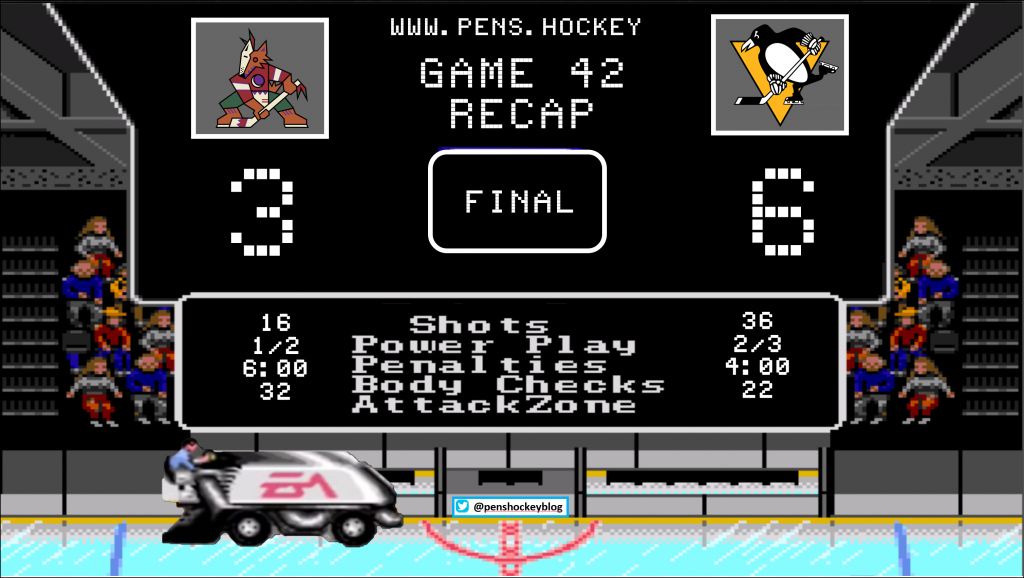 FYI: A LOT of links in this post, so give it some time to fully load.
The Pittsburgh Penguins welcomed the Arizona Coyotes to Thunderdome last night. The Guins had won their last 5 games, with a recent comeback/ OT game against the Jets. You circled this game because it meant the return of Phil Kessel.
The pre-skate gleam off his bald spot made you a little horny, so you excused yourself to your room. While you finished your dance party, with your Kessel cut-out, Steve Mears mentioned that it was the 32nd start for Jarry. That makes him 2nd in the league (Code yellow). On the plus side, he is 3rd for save percentage.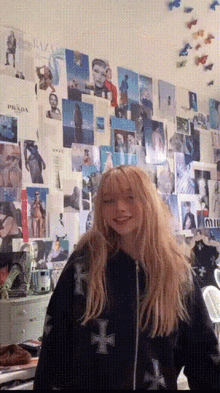 I watched it, but nothing really happened. I wouldn't even call it a 'feel me up' period. Both teams had some looks. The 1st and 2nd lines were clicking on passes, but nothing went in the net. Even the scoring chances were pretty 'meh'. There was no fanfare, no penalties, no bloodshed. The End. 0-0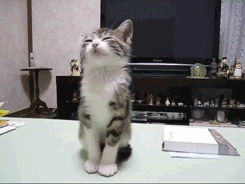 Cute play where Letang tried to get by Kessel, but Kessel hit the puck out of the zone, then turned to mock Letang in shame. Some Joke fouled Math, and we got the 1st PP for the night. Best chance was the 2nd unit, when Erod tried to set up Carter at the net.

Nick Schmaltz beat Jarry glove side, after a bobble at the blue line. 0-1.
McGinn kills a man, and the coyotes shot the puck over the glass, out of fear. Second PP: pass, pass, ugh. Pass, pass, OH SNAP! Rust with a beaut, off a unbelievable pass from Crosby. God bless that empty net goal, because he has been Rambo-ing the league since then. He passed the puck to Rust….between his legs ….backwards. AND, then Rust sends a laser top shelf. 1-1.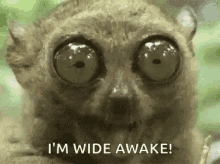 Ghost or Gotaspare was murdered by Boyles. Pens spent some time on the PK, after some BS around the net. Then the penguins lose another guy, for a 5-3 opportunity for the Yotes. Keller scored top shelf. 1-2.
Coyotes still had a minute of PK time, but the Coyotes wanted to touch Carter, and a penalty was called. Seriously, how can anyone resist #77. Letang, jealous by all the attention Carter was getting, decided to get a goal on the PP. He figured starting a new streak would bring the ladies back. 2-2.

The period started with some quality changes by the Crosby line. However a neutral zone turn+over would lead to a pretty sweet back-hand by Schmaltz. 2-3.
The guy pushed off Math, and got one by Jarry. He only had 2 goals, in 21 games, before tonight. Which witch re-incarnated Meatloaf into his body?
McGinn shot a puck that had eyes, that just made it through the pipes. And we're off to the races, 3-3.
After the time out, Rust stole a puck at the blue line, then had a 'father & son' catch with Crosby. Crosby scored on the forehand. 4-3.
Oh my, what was that pain I felt? Oh, just another exploding ovary. Thannnnks Letang. Another beaut of a set up: McGinn fought his man for the puck, then kicks it over to Carter, who sent it to (checks notes…(wait, I thought he was dead)) Erod who passed a rocket onto Letang's stick. Letang sent a howitzer at the defenseless goalie. 5-3.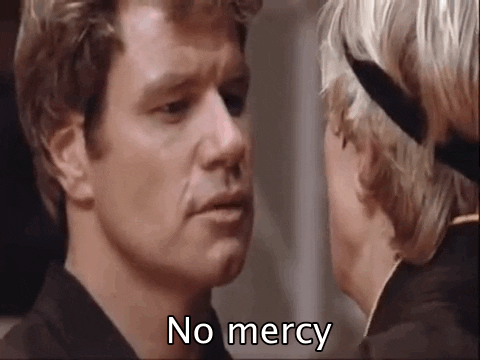 6-3! WHAAAAAT.
Did Boyle just score a between the leg shot? Why is he even practicing that? I don't even think Crosby nor Malkin have done that in a game. What is going on in that locker room?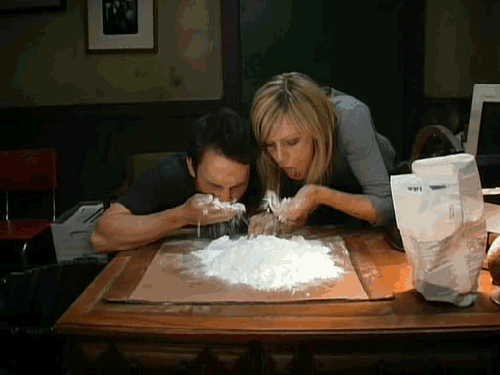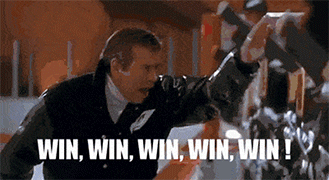 Summary –
3 more till 500 or something for Crosby
Jarry looks good, but he needs help. Double hitter coming up. Do we have a 4th goalie?
Rust looks amazing for a guy who has most of his body glued back together.
No more streak for Jake. Every one pour out a scoop in his honor.
The PK was not really tested much, but they did let one in. It was a 5 on 3, so understandable. We're still gonna miss Blue. I'm sure Crosby will be sending his special smoothie recipes.
We've been climbing our way up the hill, but on top are some dangerous teams. This is only the beginning.