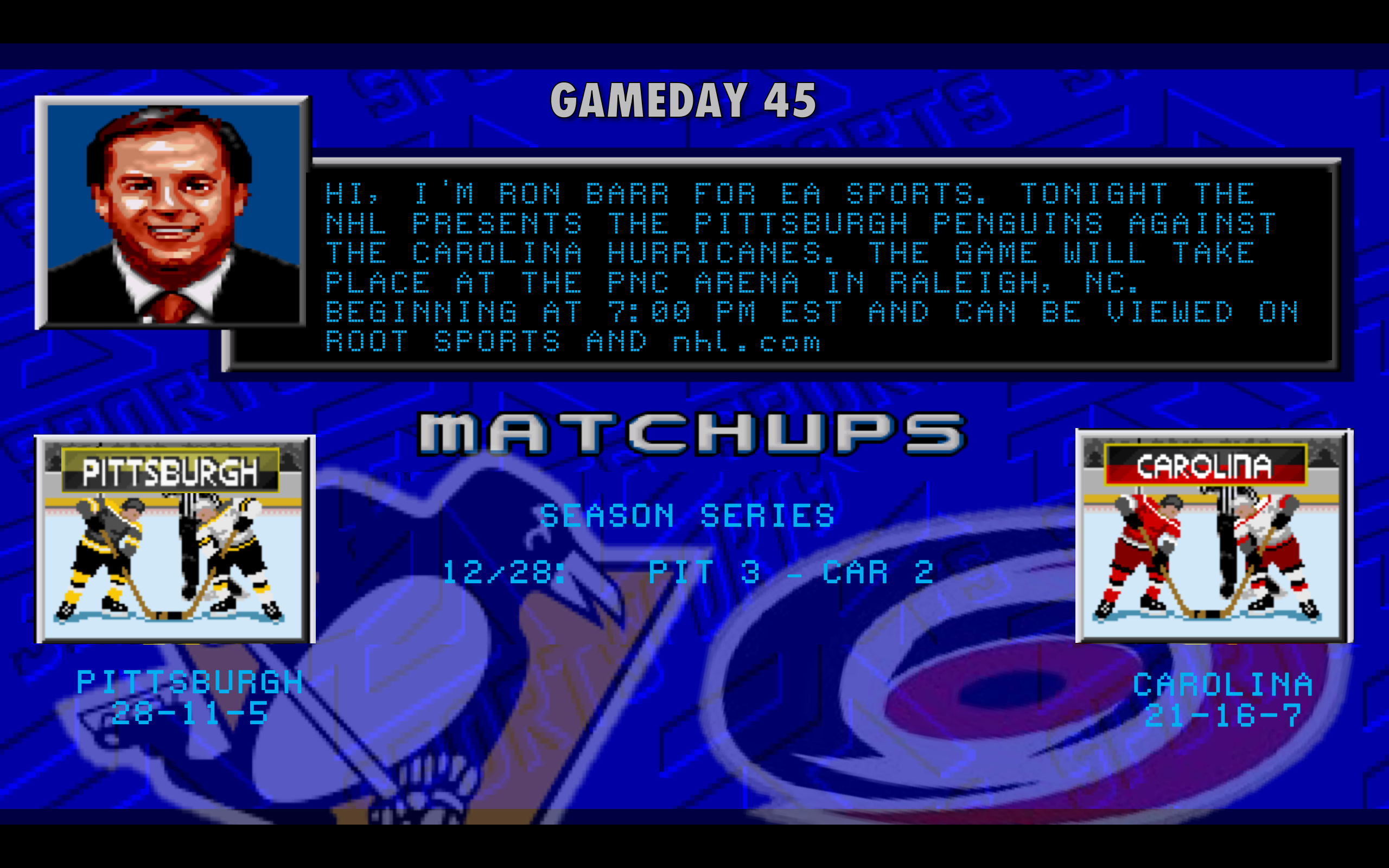 Tonight the Penguins drive into the brown eye of the storm to take on the Hurricanes in Raleigh. The Pens are coming off a solid 4-1 win in Montreal two nights ago, and will look to keep their momentum going against a Carolina team that many think are still in the bottom of the Metro. The Hurricanes have surprised more than a few people and currently sit 1 point out of the final wildcard spot, though the Maple Leafs (when the fuck did that happen?) have a game in hand. The Hurricanes will most likely overtake the Flyers by the end of the month, as Philadelphia enters their annual sucking nuts phase of the season. So what has helped the Hurricanes on their way to almost being relevant again?  Good management. The team has quietly made some good draft picks to build a solid young defense and have made some sneaky good trades to build a young talented core. Now they do still have Jordan Staal, currently centering their second line and on pace for a 48 point season…woof, but that's part of why they are almost relevant, and not fully relevant. Meanwhile his brother Eric Staal is on pace for 80+ points in Minnesota.

Carolina currently has 15 million dollars in cap space. They have 5 draft picks in the first 3 rounds of this years draft. They have truly embraced what it means to rebuild, and they have done a decent job of it (take notes, Vancouver). As we usually say, if a team is paying a player to no longer play for them it is the default winner of the Gomez Gallery Award. Well, the Hurricanes are still paying Alexander Semin after buying him out 2 years ago. You may recall Semin signing a monster contract with the Canes after his success in Washington, which he never showed again. In three seasons with Carolina Semin scored 13, 22, and 6 goals while making over 6 million per year. The Canes now pay Semin 2.33/year to no longer play for them, and they will continue to pay him that amount for four more seasons after this one.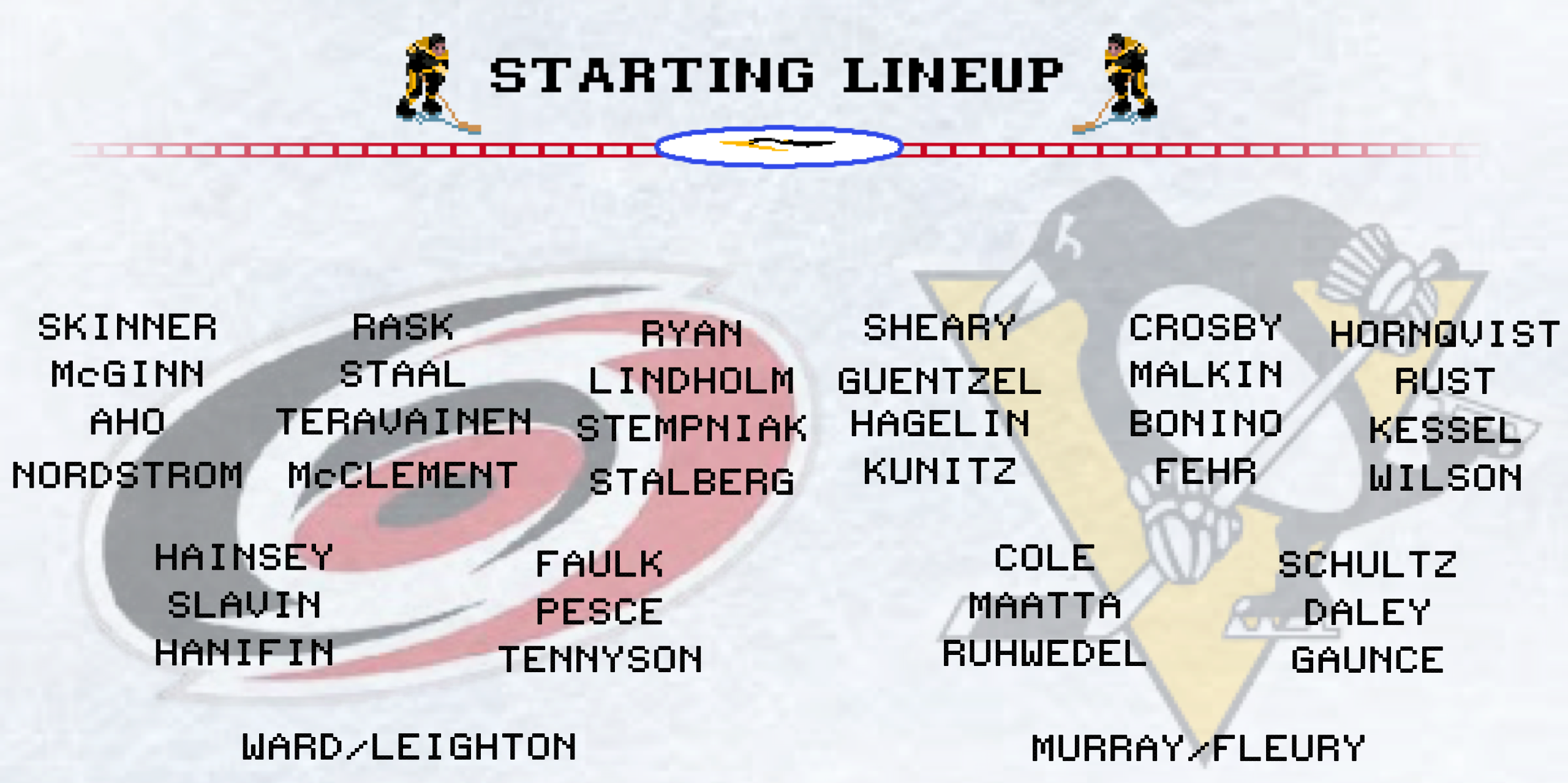 Pretty disappointed that the only Carolina player's name I can make fun of is a hoe, but she was a hoe, fo sho. Lee Stempniak's grey balls are still hanging around in this league, he is currently tied with Jordan Staal for 5th on the team with 9 Goals and 14 assists. As for the Pens, really no reason to change up the lineup that worked in Montreal, so I expect the same. I also expect Murray to start, making it his third in a row. Brian Dumoulin is again traveling with the team so he must be getting pretty close to a  return which is an encouraging sign for the Pens. As for Carolina, it will most likely be Ward in net since he plays out of his mind against the Pens, but if they were smart they would start whoever the frk Leighton is.
If the Pens come out with the same 4 line pressure they had in Montreal then this game should be over before the third. If Cam Ward stands on his head then it may be more challenging, but in my mind this is the Penguins game to lose. One more thing to note, tonight's game is the free game on www.nhl.com so you can watch a live stream of it there. Obviously the NHL doesn't care too much about getting viewers on their site because this is the first time the Penguins have been featured on the free game of the night. This feature may cause some wonky black out schedules or something so make sure your DVR's are set appropriately.
LET'S GO PENS

"Ow, ow, ow, I'm tired, it hurts, am I done yet…is anyone watching? How's my hair?"
What's yer favorite workout?
10) Great sex followed by a full rack of baby back ribs, coleslaw, fries and a six pack (71%, 17 Votes)
2) Yard work (mowing, gardening, etc.) (13%, 3 Votes)
9) Dancing (13%, 3 Votes)
1) Brisk walking or jogging (4%, 1 Votes)
5) Universal gym equipment...circuit training (0%, 0 Votes)
4) Lifting ...free weights (0%, 0 Votes)
7) Tai Chi - Yoga (0%, 0 Votes)
8) Martial Arts (0%, 0 Votes)
3) Swimming (0%, 0 Votes)
6) Using a resistance band or using your own body weight (0%, 0 Votes)
Total Voters: 24

Loading ...