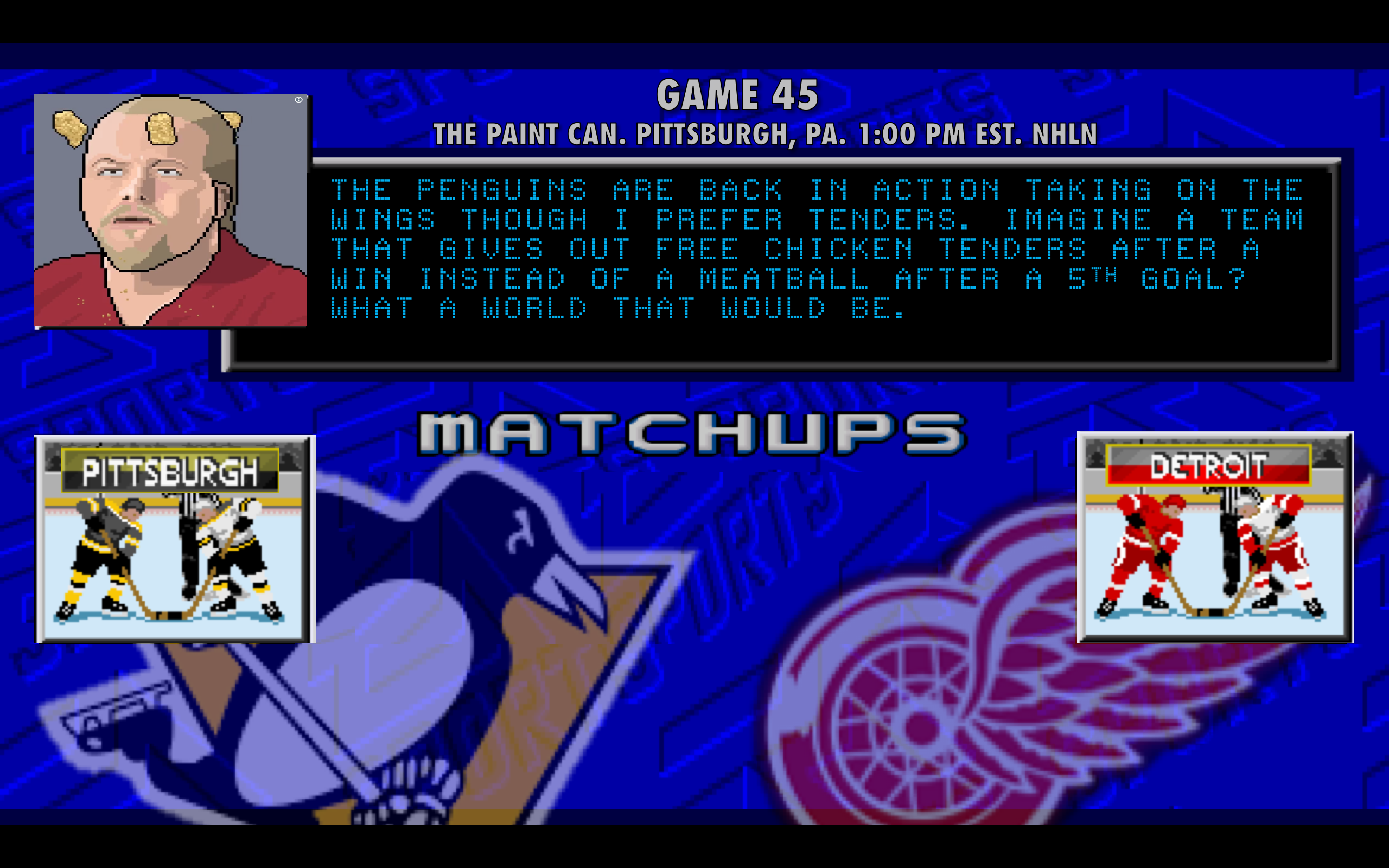 The Penguins have completed their mandated bye week and to the surprise of just about everyone they did so without completing any trades. The biggest news to emerge during the break was that Matt Murray has been dealing with a personal family issue and has returned to his home to handle the situation; Mike Sullivan says they have told Murray to take as long as he needs, and then secretly prayed that the family issue wasn't going glove side. The other news that got our Jimmies Rustled was the release of the All-Star game selections, and honestly the best part about them is how good of a Captain the cry baby truly is:
https://twitter.com/penguins/status/952006464050225153
Now the world is right. It's a little cold and people are complaining about that even though it is January so I'm not sure why it's such a shock. Hockey is back in Pittsburgh, and the Penguins are still in the thick of a playoff race. When we last saw the Pens they were completing a wild 6-5 win in Boston to cap off three wins in the final four games. Carolina and the Islanders were each in a position to gain some points and potentially open up a 4 or 5 point gap between themselves and the Penguins,  so let's check in with them: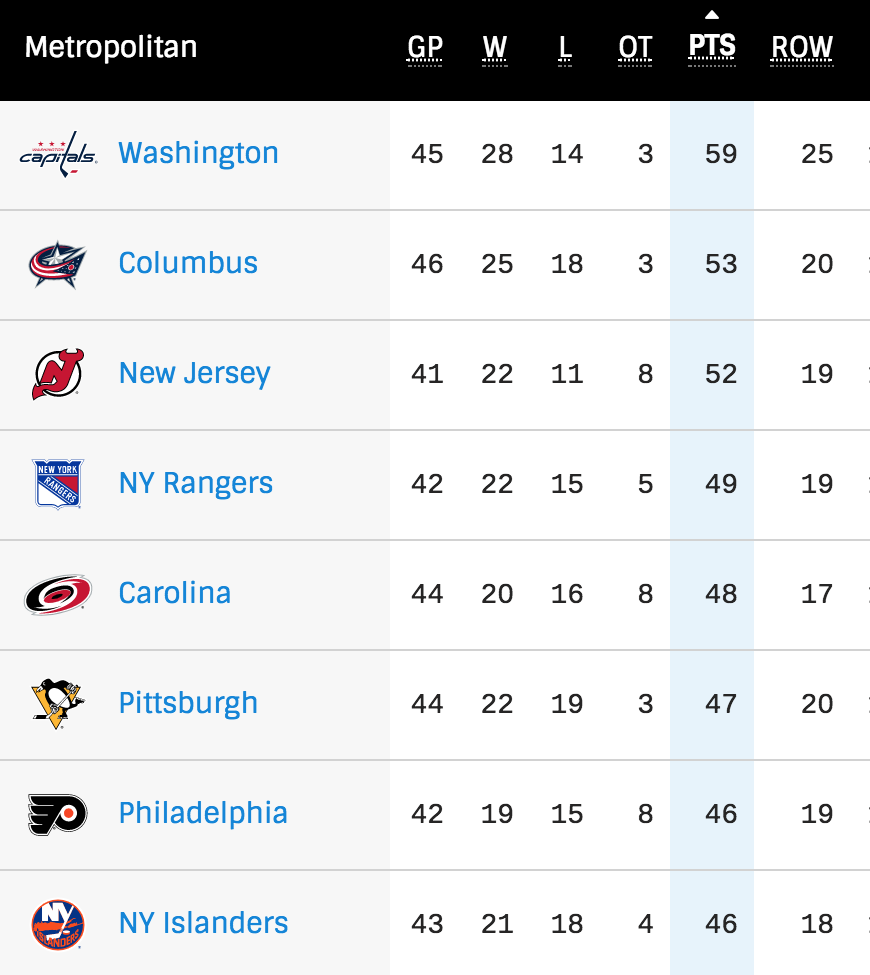 Somehow the Penguins gained ground by not playing for a week and are a win tonight away from being in the first Wild Card position (though the Rangers have 2 games in hand). With 38 games remaining the Pens are just 5 points back from an inexperienced Devils team for third in the division, and just 6 back from a Columbus team that is potentially losing Jack Johnson due to him realizing it sucks playing for Torts.
As for the opponent tonight, the Red Wings were hanging around a bit in the Atlantic but it appears they started their push too late. Currently they are 12 points behind third place Toronto and 7 behind the Wild Card spot, which is one reason this game will look like a playoff game tonight.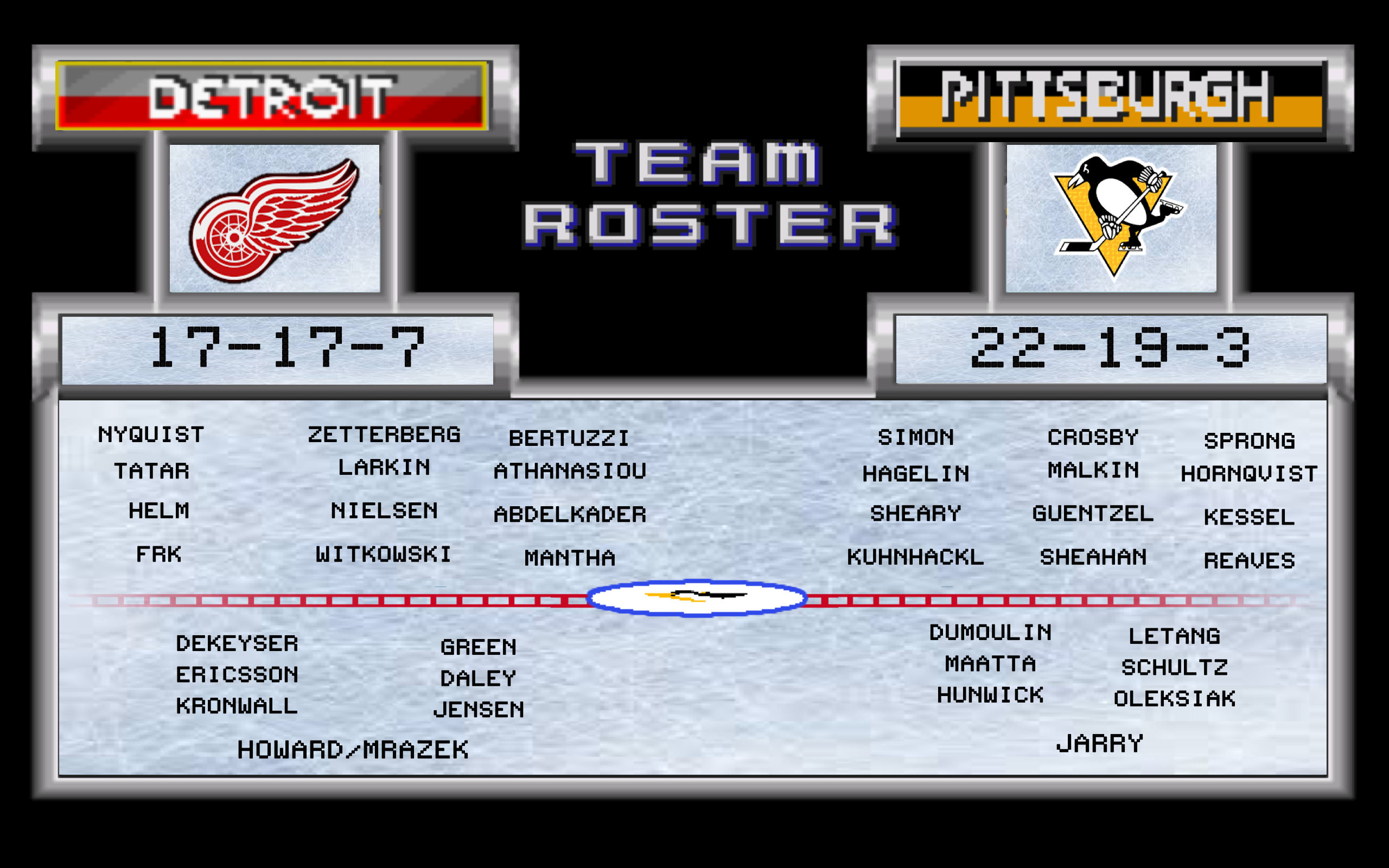 The Pens ran the same lines at practice yesterday that they started against Boston before the break. I am a fan of Sullivan trying to make the Guentzel experiment work for now, after all the team is 3-1 since the switch even though that line hasn't scored yet. Ian Cole once again finds himself as the questionable odd-man out as Matt Hunwick makes his way in to the top 6 once again reuniting the unsuccessful pairing of Maatta and Schultz.
Jarry in net, the Penguins should be rested and ready to go, we're rolling with this new logo for the second half, so let's fucking go.