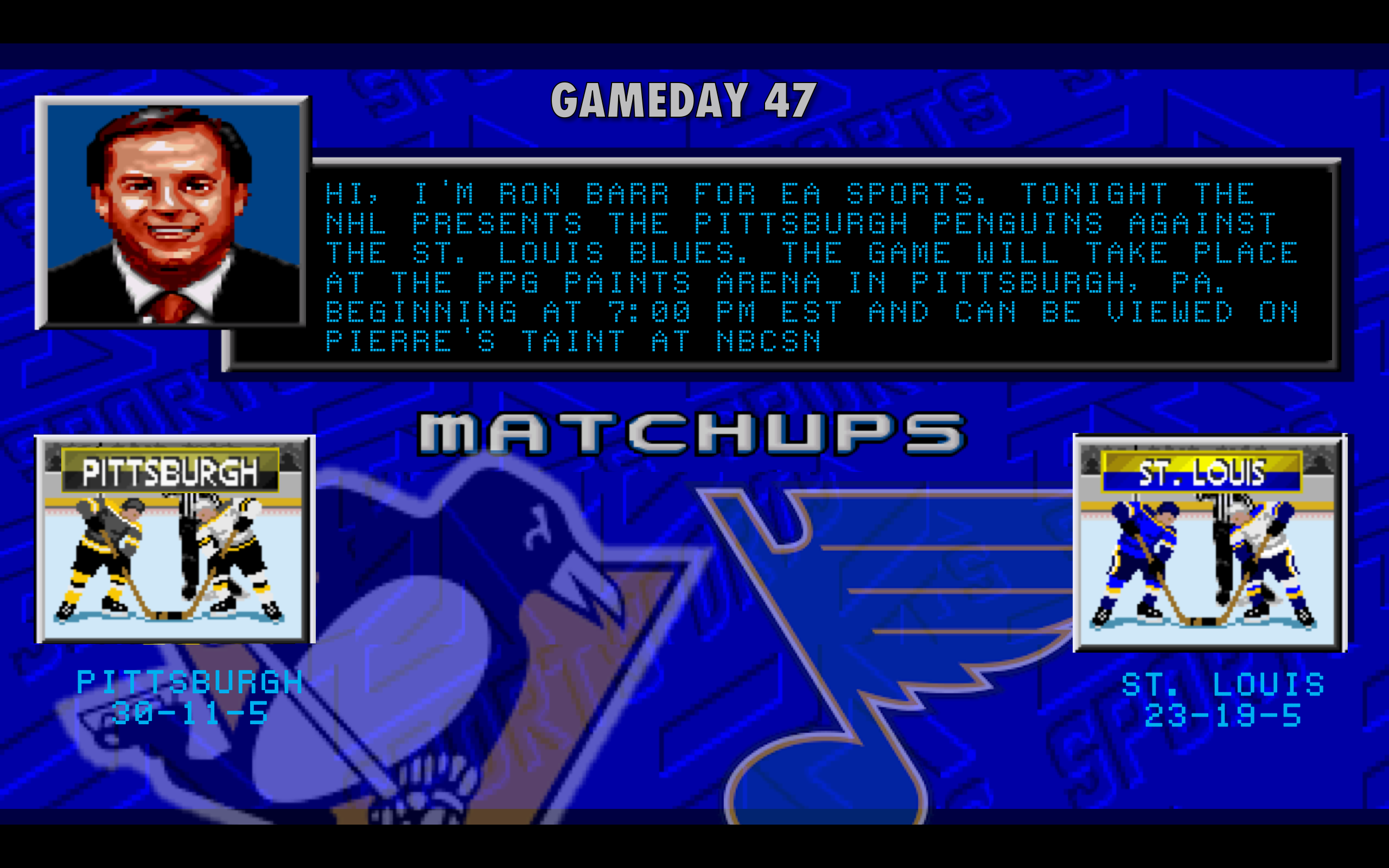 The Penguins welcome the Blues to The Paint Can tonight as they attempt to go for their 5th win in a row while dishing the Blues their 4th loss in a row. The Blues are currently playing an unidentified type of hockey that almost looks like they resigned their coach to one more year against his will. This team is always in the Stanley Cup talks early on in the season, and around this time they are always in the Wild Card position, and they always find a way to sneak into the playoffs and get their fans hopes up. So who are the Blues? Well that's a damn good question. They have the same players they have always had except for losing the cry baby David Backes. They even went out of their way to pick David Perron back up and gave him more than the $ 500,000 he's worth. The Blues are operated through their second line winger however, and he is really all you need to know: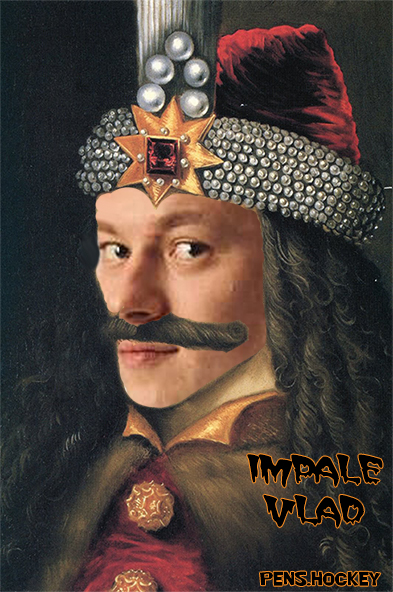 Vladamir Taresenko. Taresenko is leading the Blues with 20 goals and 26 assists, and without him on their team the leading scorer would be Kevin Shattenkirk with 11 goals and 32 assists…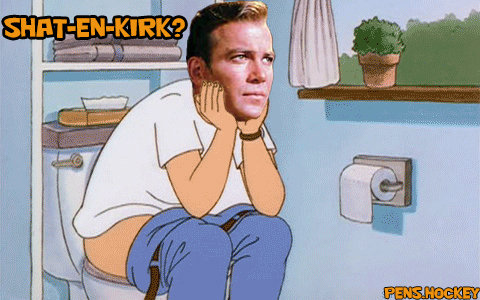 It is hard to develop any hate towards the Blues, they are like an abandoned puppy you see in a snow storm, you really want to help them out but it's always kind of cold and you're pretty warm inside your car.

This was a tough one to choose, but I think we are going to have to give it to our good friend David Perron. The Blues have always loved Perron, until they threw him into Edmonton, which is the exact opposite of love. After cycling through useless stops in Pittsburgh and Anaheim the Blues finally snagged their man back in a Ray Shero resigns Rob Scuderi 5 years later type move. The Blues offered Perron a $3.75 million 2 year contract with a modified NTC, meaning they will have to use one of their protections in the upcoming draft for him. How is he panning out offensively?
He has been a 20+ goal scorer 3 times, and this year isn't looking like it will be another one. Just an overrated player that the Blues now have to protect.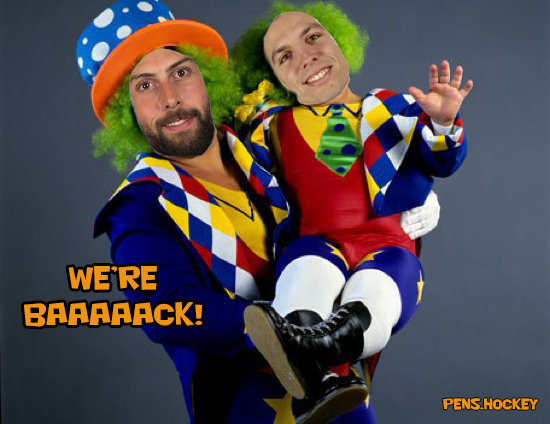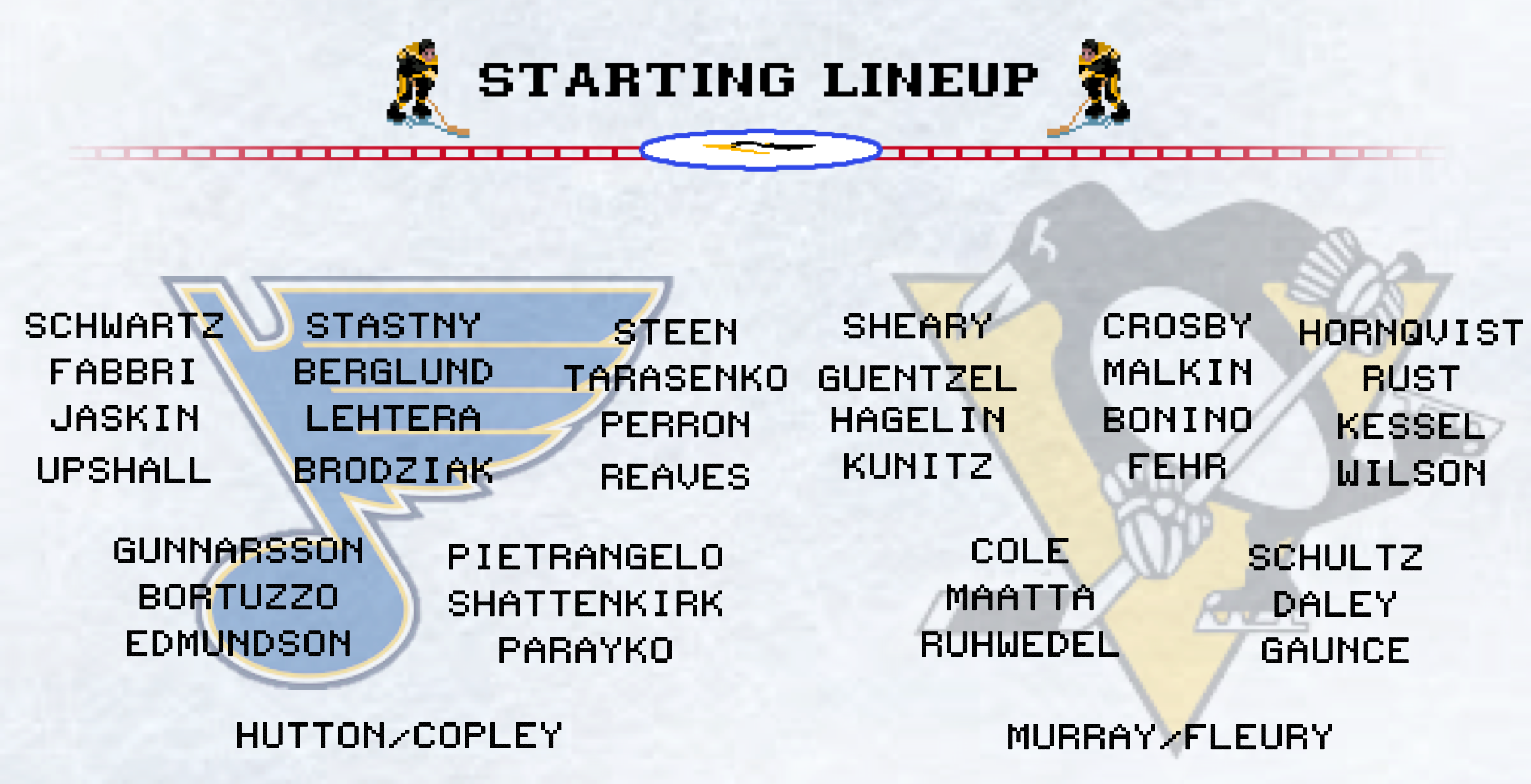 Jake Allen is reportedly dealing with mental troubles and has lost all confidence in his game, so the Blues are turning to their back-up and their back-up back-up, named Pheonix Copley, yes, spelled Pheonix. The rest of the Blues lineup is pretty much the same lineup we've seen fail in the playoffs every year under Hitchcock, so no big changes there. The Penguins would be foolish to change anything in their lines, so I don't expect them too. I did live Hornqvist in the top slot only for superstition purposes at this point. Brian Dumoulin is most likely making his return this week, but it is too early to know if it is going to be tonight or Thursday. Pay attention to the comments below for any updates. As for the goalies, on one hand you have Matt Murray who has started 4 games in a row but has only allowed 1 goal in each of his previous 3. Sullivan doesn't like giving his starters more than 4 in a row so it wouldn't be surprising to see Fleury in this one, but it also wouldn't be surprising to see Murray tonight and Fleury Thursday. If I'm the coach, I am rolling with Fleury tonight and leaving Murray for the Bruins again for psychologic warfare.
If the Penguins continue to roll 4 lines the way they have been this St. Louis team lends itself to a few mismatches, especially with the forwards group. For example, the HBK line should give the Blues third line absolute fits. Further, a Malkin line up against the Bortuzzo-Shattenkirk pairing may result in a long night for whatever goalie the Blues choose. The Pens are flying right now, and if they get the match-ups they want offensively, the Blues won't be the team to slow them down.
LET'S GO PENS