Henrik Lundqvist, Braden Holtby, Carey Price, and now Tuukka Rask. These are 4 of the most elite goalies in the league, in fact leading into this season there's no way these 4 names didn't come up in a top 8 goalies in the league list. Each of these elite goaltenders have also given up a piece of their mind's real estate to the Pittsburgh Penguins. The Penguins are playing some lights out hockey right now, and they are doing it in a way that other teams cannot answer. How does it feel to not be able to score more than 1 goal against a team missing it's top 2 defenders?
A few years ago the phrase "day game" meant certain loss. In this one both teams started out slower than Olli Maatta, which is something we have grown accustomed to for the Pens recently. 13 minutes into the period your mom stepped on the ice and put a crater in it, and they decided to end the period then in order to repair the damage, with 6 minutes remaining. The rest of the time would be added on to the second frame, and the score was 0-0.

The 2nd 1st period resumed, and still finished scoreless. 18 seconds into the official second period the line that will not be referred to as Sid and the Kids cashed in:
BRYAN RUST (12) Assisted by CROSBY (25) & SHEARY (17) @ 0:18
The Sheary-Crosby-Rust line strikes again! pic.twitter.com/uxKiDluYo2

— Pittsburgh Penguins (@penguins) January 22, 2017
Crosby and Rust on a 2 on 1, and all you need to know is Sidney Crosby trusts Rust enough to give him the puck in this situation. I was wrong about the Sheary-Crosby-Rust line, I originally thought Hornqvist belonged with Sid, but once again Sidney Crosby proves he can play with anyone.
To further prove this Conor Sheary continues his impressive streak of play right now, and the top line cashes in again:
CONOR SHEARY (16) Assisted by RUST (11) & CROSBY (26) @ 9:06
Crosby refuses to be denied as he rushes to the goal, and two Bruins defenders can't get the puck from Sid while on his knees. Rust is there and throws a TK-esque puck towards the goal, which happens to bounce and find Sheary in the same spot he scored from last game.
Are you Sheary-ous? 🚨 pic.twitter.com/9LU1Z1VQCL

— Pittsburgh Penguins (@penguins) January 22, 2017
Tuukka Rask would leave the game at this point, with an undisclosed injury as the excuse. After further research and my medical education I have chalked this injury up to dickrippedoffitis. Now the Bruins back up goalie comes in the game, and the Bruins score 4 minutes later. Now everyone is wondering if it will be another case of back-up becomes Vezina winner as the period ends 2-1 Pens.
These are different Penguins from those we have seen this year. There is no back-up becomes Vezina Trophy winner right now, there is just any goaltender becomes Vagina Trophy winner. If you fell asleep during the intermission and woke up 7 minutes into the third you missed a lot. Less than 2 minutes in we finally get something that makes me feel a lot better about the Pens lines…
PATRIC HORNQVIST (11) Assisted by RUHWEDEL (2) & MALKIN (31) @ 1:40
Net front and scoring goals. That's what Patric Hornqvist does. pic.twitter.com/jlO0UYeyND

— Pittsburgh Penguins (@penguins) January 22, 2017
Ruhwedel with a page out of Gaunce's book, just throw the puck to the net. Hornqvist in the dirty areas where he does his best work and he shows off some good hands as he buries it. Also, A++ use of a gif here by the Pens Twitter team:
GOAL! HORNQVIST! The #Pens take the 3-1 lead with 18:20 left in the game. #PARTYHARD pic.twitter.com/oJcryVCZn2

— Pittsburgh Penguins (@penguins) January 22, 2017
1 minute and 19 seconds later it was the Conor Sheary show again. Sheary, once again in the same spot he has been in for 3 of his last 4 goals, is in the right spot at the right time. He is not missing this shot right now.
CONOR SHEARY (17) Assisted by RUST (12) & SCHULTZ (26) @ 2:59
Conor Sheary has THREE two-goal games in his last four games played. Did that make sense? If it didn't, just believe us that it's awesome. pic.twitter.com/amZ3jCEPIC

— Pittsburgh Penguins (@penguins) January 22, 2017
THREE 2 GOAL GAMES in his last FOUR… Are you kidding me right now??
Then the Bruins started doing what Boston does, and the Pens started to retaliate a little bit but finally calmed down and drew a penalty. The Penguins power-play is also a different animal right now, and Sidney Crosby capped off his 3 point night by putting the game away:
SIDNEY CROSBY (28) Assisted by KESSEL (31) & MALKIN (32) @ 4:37 PPG
Before showing the gif of this goal let me ask this question… how in the fuck do you leave Sidney Crosby alone in front of the net??? It's been 11 freaking years, and teams still make this error.
Just Crosby things. pic.twitter.com/1gMgcbbLbI

— Pittsburgh Penguins (@penguins) January 22, 2017
McQuaids jock was reportedly seen on 5th street after this play. 3 defenders on the wall when you only have 4 skaters on the ice is always a good strategy… especially against a power play with Crosby, Kessel, Malkin, Schultz. You always hear that great teams make bad teams pay for their mistakes, and this is what you get. Also from Bob Grove:
With the goal Crosby has passed Jagr and Stevens for 3rd place all-time on the Penguins with 111 power play goals.
The rest of the period went as uneventful as the Steelers offense, except the Penguins defense actually decided to show up:
Brick wall. pic.twitter.com/iWZUJUPmfs

— Pittsburgh Penguins (@penguins) January 22, 2017
GAME
THOUGHTS:
3 straight 1 goal games for Matt Murray and this defense, even while giving up 45 shots. The emphasis on a defensive first game while still generating offense has left Mike Johnston dumbfounded
Conor Sheary man, 17 G- 17 A = 34 Points. A. Matthews has 22 G- 16 A for 38 points. Laine has 21 G- 16 A for 37 points. Yeah they don't have Crosby feeding them pucks, but it doesn't change the fact that they are all rookies
The Pens have been phenomenal without their top 2 defenders. I think that has gone overlooked a bit, so I wanted to bring it back. How many teams go 4-0 without their top 2 d-men?
Crosby and Malkin tied with 54 points is hockey porn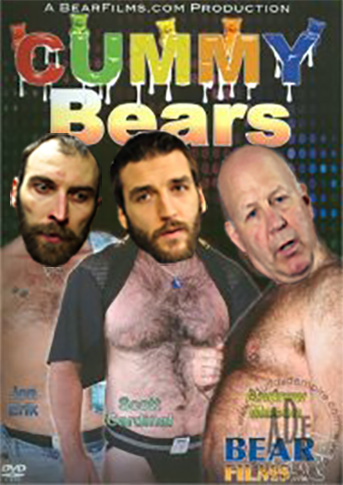 Pokin the Bear never felt sooo good...Pik-a-Porn!
5) "You can feel from here the pleasure they have playing with each other." -- Errey (60%, 24 Votes)
10) "He's down. Murray is down on his knees!" -- Steigy (15%, 6 Votes)
6) "He's a good guy to get a lick on if you can" -- Errey (15%, 6 Votes)
2) "Conor Sheary is smokin' hot!" -- Steigy (5%, 2 Votes)
9) "Rask took that one under the chin." -- Errey (5%, 2 Votes)
4) "He looks big in the net." -- Errey (0%, 0 Votes)
3) "Hagelin goin to the box here." -- Errey (0%, 0 Votes)
7) "Here we go... the Pens are just exploding, for goals." -- Errey (0%, 0 Votes)
8) "Backus...he can't finish" -- Steigy (0%, 0 Votes)
1) "Chara reached out and whacked the stick." -- Steigy (0%, 0 Votes)
Total Voters: 40

Loading ...