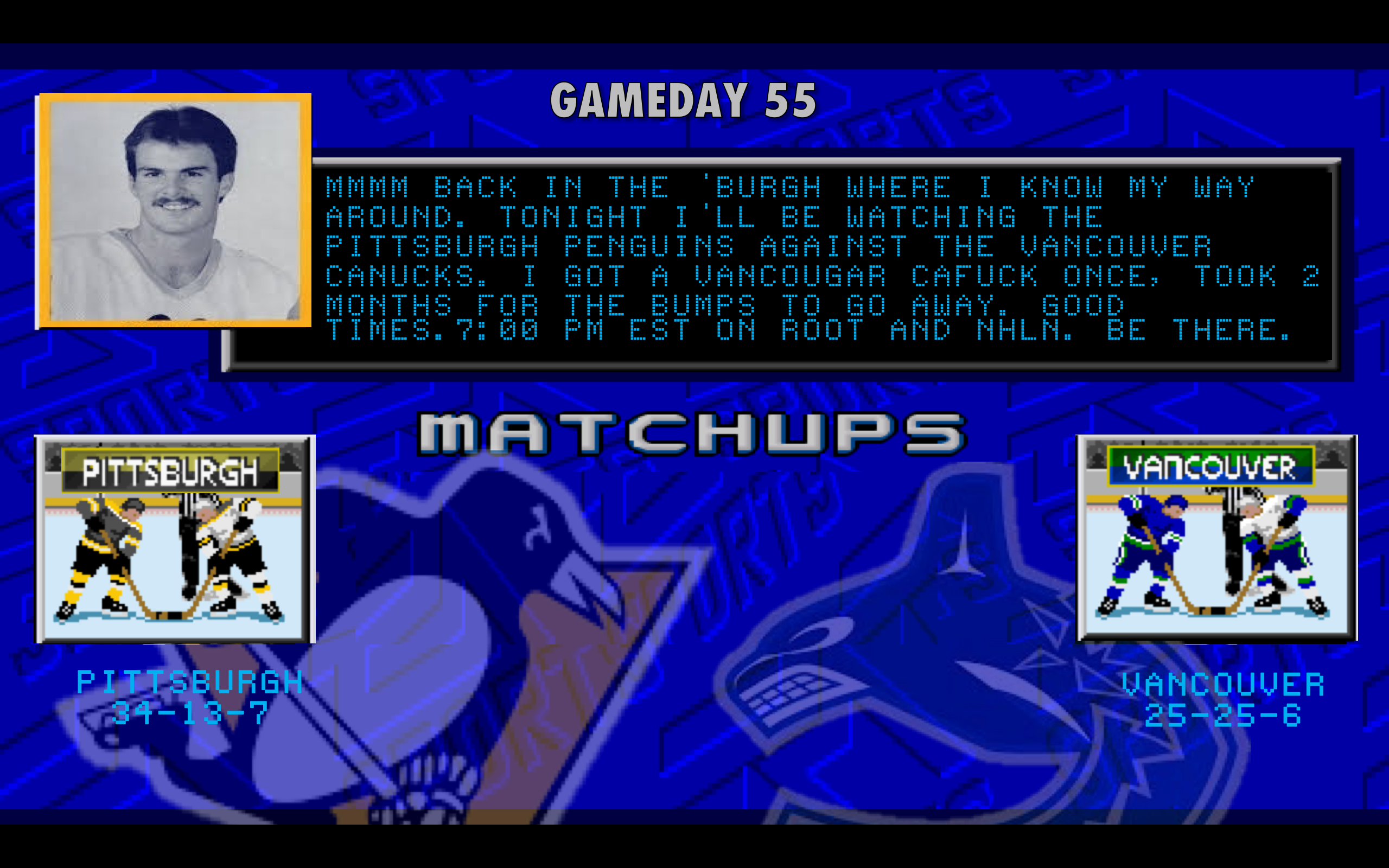 Welcome back to Pittsburgh Pens fans. After a somewhat successful dad's trip to the West that saw the Penguins collect 3 out of 4 points while playing with themselves the Penguins are finally back on home ice. Unfortunately they are still playing a western conference team that nobody cares about, but what can you do? Tonight the Penguins welcome the Canucks into town, and thanks to their 3 points during their last trip and some expected struggle by Columbus the Penguins are currently pretty comfortable: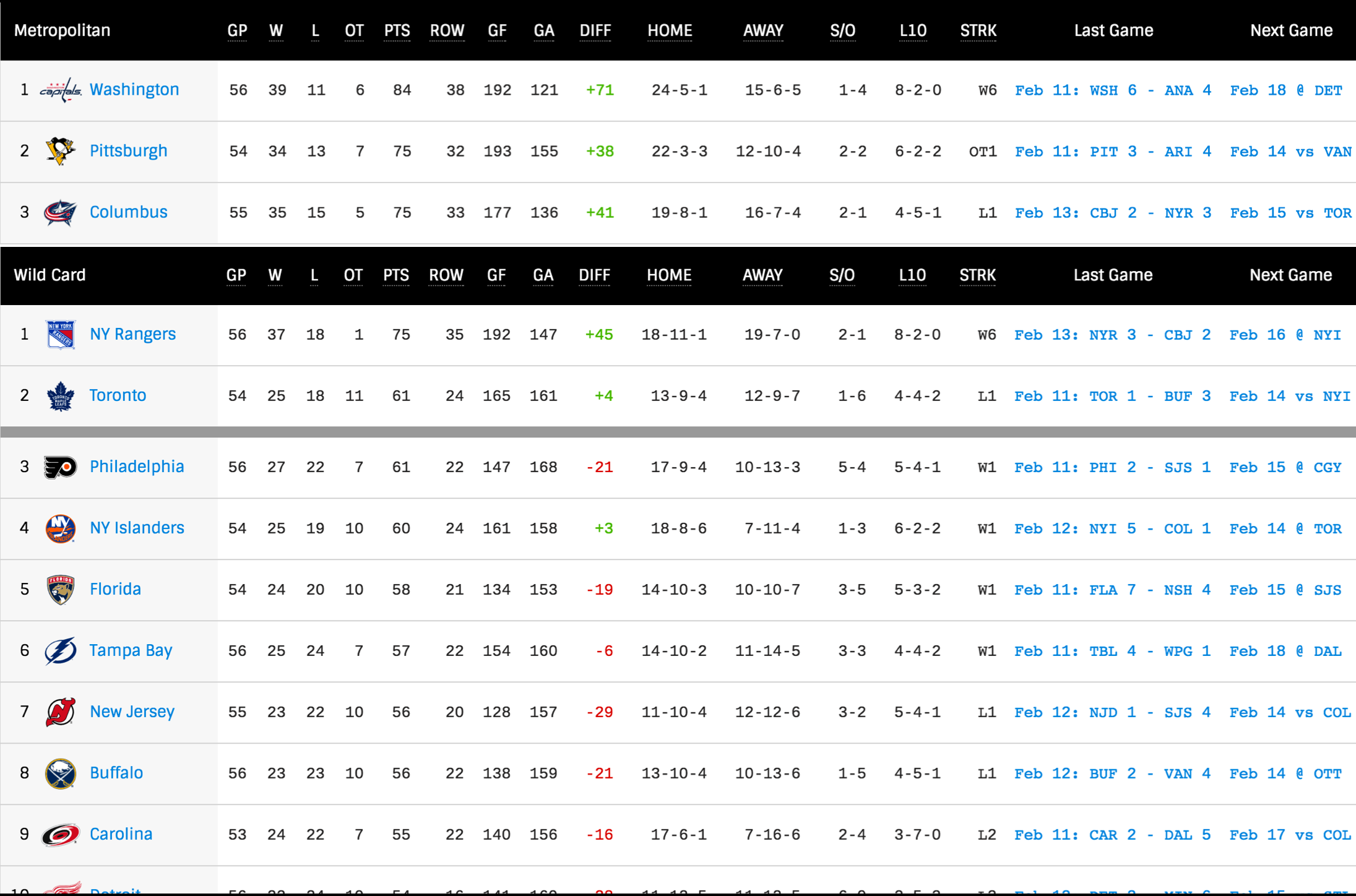 Fucking Islanders out of nowhere, who knew that firing a shitty coach would result in your team doing better? Also the Rangers should start dogging it a little. If you continue to win you get the Penguins in round one, if you lose a lot you get the Capitals, if you hang out where you are you get Montreal… choose your destiny New York. That Toronto Washington series would be something wouldn't it? It would be reminiscent of the Penguins-Senators series in 2013.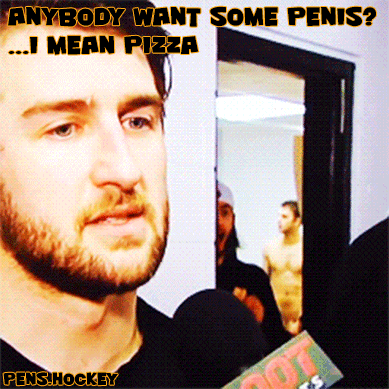 When the Penguins traded Brandon Sutter some people were actually upset. The Vanucks were apparently ecstatic about the deal, and gave Sutter a 5 year 4.375 million dollar per year deal. That's twice the amount of Nick Bonino.

5 extra points for 2 million more dollars, step right up and get this deal while it's hot! Sutter also plays in the pathetic Pacific Division and will barely squeak out a 20 goal season if he is lucky. woof.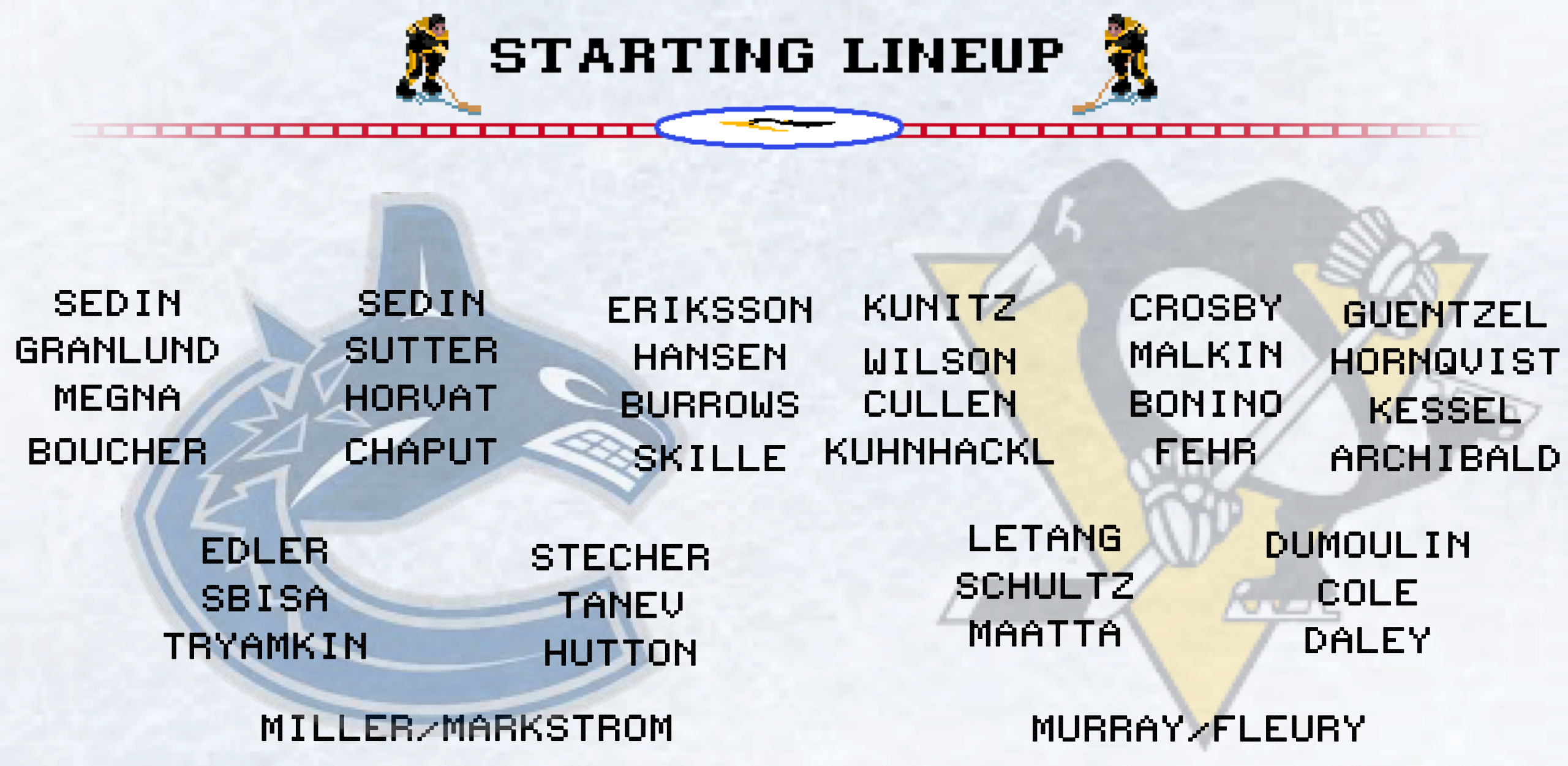 These are the lines the Pens used in practice yesterday, and they used Agent 101 on the top powerplay unit yesterday which is always the green light for the following nights game. If for some reason Malkin can't go then they will slot Rowney in his spot, but as of now it seems like Josh Archibald is going to get a chance to build off of his 2 goal debut. Good to see my boy Kuhnhackl getting his third game in a row. This is your reminder that Scott Wilson is still on the Penguins, you probably forgot because he is invisible. Sullivan finally talked about the Rust injury yesterday, saying that Rust is out long term but it isn't a season ending injury. Whatever your interpretation of that is may vary, but it doesn't sound to me like we will be seeing Rust again until the second half of March.
As for the Canucks…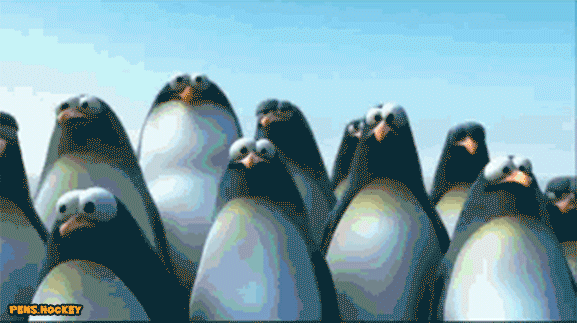 The Sedin twins on a line with the under achieving (and next times Gomez Gallery winner) Loui Eriksson. Jayson Smegma is alive and well on their third line, you remember him as that speedy guy that you confused with Gibbons all the time. He's on a roll this season with 9 points. Tryamkin is my favorite name on the team, Steigy will sound like he is a pedophile saying "try 'em, kid" when he says that name.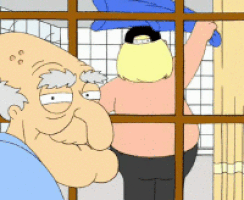 If the Penguins do get Agent 101 back it will obviously be a huge boost to the lineup, but there are still some irregularities in the roster. The Canucks will most likely come out hard (#hockeyporn) but the Penguins have been facing that all season as teams blow their load in the first trying to knock off the champs. I would expect Murray in net, and don't care who the Canucks start. The first game of February for Geno, yikes. Crosby should be able to finally break the 1000 point mark or he is waiting until he is the 87th player in NHL history to record 1000 points, which is most likely.
LET'S GO PENS