There is just something about being back in Pittsburgh that comforts you as a fan. Could it be the 23-3-3 home record? Perhaps. Could it be, no, never mind, it is definitely the 23-3-3 record. Fortunately for the Penguins if they continue their ways they will have home ice advantage on everyone except for the Capitals and the Wild. Of course the Verizon Center is a second home for the Pens in the playoffs so really the only issue here is if Minnesota and the Pens face off in the cup, and there's no point in talking about that yet. The Penguins have wisely decided that since their penalty kill sucks they should just not take penalties, which is a brilliant strategy. Either the stats keeper fell asleep or Vancouver has less hits than Chumbawamba.  42 shots for the Penguins and they allowed less than 30, that's a solid game plan right there. TWO GAMES IN A ROW WHERE NOBODY GOT INJURED.
The Canucks announced that Bo Hofart and Brandon Sutterdong wouldn't start, so the Penguins decided not to play the first period out of respect. Shots were something like 15-7 in the Penguins favor but as always, Ryan Miller was actually decent in the first third of the game, same goes for his career.

Thanks to our amazing decoder rings we got with our Lucky Charms last week we were able to intercept some secret conversations between the United States and Russia. As the rest of the nation worries about meaningless things like election tampering and national security, we were worried about a much bigger threat, and mother of Murray we finally found the weapon of mass destruction:
AGENT 101: SET FREE From Russian Confinement
MISSION: SCORE
EVGENI MALKIN (23) Assisted by MAATTA (6) & DALEY (14) @ 5:16
Do Geno how much I love you?#PensValentines pic.twitter.com/lnbmEWQvjH

— Pittsburgh Penguins (@penguins) February 15, 2017
When Malkin comes back in the middle of February and is not one bit rusty, look out NHL.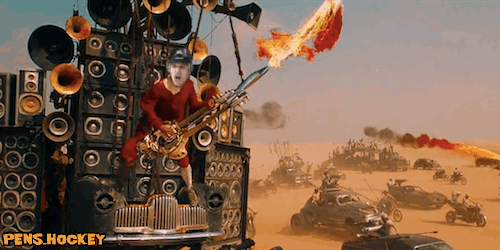 It would be the only goal of the period but somehow the game felt over.
Due to the injuries to Sheary and Rust HCMSullivan has mixed up the lines a little bit, and he found something with this Jake Guentzel and Crosby thing:
LICK MY GUENTZEL (6) Assisted by CROSBY (31) & DUMOULIN (9) @ 2:27
As good as it Guentz. pic.twitter.com/WeZPvBr5vi

— Pittsburgh Penguins (@penguins) February 15, 2017
How to score while playing with Sidney Crosby: Give Sid the puck, go to the goal with your stick on the ice, celebrate.
Sullivan was asked about Guentzel following the game, and no joke used the word "stiff" three times to describe him…
Point 999 for Sid.
PHIL KESSEL (20) Assisted by MALKIN (33) & WILSON (11) @ 14:03
Evgeni Malkin point #816 and assist #498. #Geno1KPoints
This Evgeni Malkin assist is ridiculous. Insane patience. pic.twitter.com/UIJ9ESmhCZ

— Brady Trettenero (@BradyTrett) February 15, 2017
BREAKING: Canucks place Sbisa on LTIR after needing ankle replacement surgery
Historically Malkin has been extremely rusty in his returns from absences. In this one, he was playing at peak Geno level. Was he even injured Sullivan? You wouldn't keep players out for 2 weeks to give them rest mid-season since they had a short off season would you? I mean, if you were doing that then each forward would miss a few weeks each in a cycle… I'm kidding, I don't think there is a conspiracy theory playing out in front of our eyes. Until Phil goes out with an "undisclosed injury" for 6 or so games, then we will bring out the decoder rings again.
Regardless, this whole play by Malkin is orgasmic, and Phil the Thrill nuts his 20th of the season with relative ease.
This is the face you make when you realize you made the best career decision of your life:
dead pic.twitter.com/uBswVSdwaG

— nope (@myregularface) February 15, 2017
Play continued and the crowd started chanting "Let's go Crosby" and "One more Crosby" but the selfish bastard refused to give the people what they wanted. We haven't seen disrespect on this level since Antonio Brown. Luckily the Real Pittsburgh Dad was around to make everyone forget about that 87 guy, and gave Ryan Miller one more reason to slit his wrists.
MATT CULLEN (9) Assisted by BONINO (14) & LETANG (24) @ 18:03
Here's a look at the #Pens fourth goal of the night, courtesy of Matt Cullen. pic.twitter.com/cjaBfAfFlS

— Pittsburgh Penguins (@penguins) February 15, 2017
Did Nicky Bones mean for that pass to hit Cullen on the tape or was it just blind luck?? We may never know, but damn.
Go to the front of the net, good things will happen. I love watching the veterans on this team play. The example for the younger guys that is set between Cullen, Kunitz and Hornqvist is an incredible lesson and one that hopefully resonates with the younguins.
Game
Fewest GP to 30 career NHL wins

40 – Frank Brimsek
41 – Bill Durnan
43 – Ross Brooks
44 – Pete Peeters
44 – Matt Murray

(via @EliasSports) pic.twitter.com/0BLRNPDChz

— NHL Public Relations (@PR_NHL) February 15, 2017
THOUGHTS:
Fehr was a healthy scratch, he also carries a 2 million dollar hit through next season. I don't think they are planning anything big, but it wouldn't surprise me to see Fehr cleared out for a pick come July. They may trade him at the deadline, but why give a contender someone that you can use too?
This was the first shutout for the Penguins in 28 years (don't look it up)
Phil Bourque went on a rant on the radio side about fans leaving the game early, it is something I remember thepensblog mentioning for awhile now and it's true. Fans starting piling out with 3-4 minutes left in a game where Murray could get a shutout, Crosby could get is 1000th point, and the Pens would win. Just absurd to spend that money and not stay until the end just so you can catch the McDonald's drive-thru 4 minutes earlier.
After Columbus lost to the Rangers, the Penguins are now solely in 2nd in the Metro, which isn't a bad spot to finish in at all
Pens record is now 35-13-7. Last two cup winning years they were 45-28-9 (2009) and 48-26-8 (2016). Looks like they need to go 10-13 the rest of the way? Also while reading the season records, the 1991 winning team: 41-33-6 regular season record. 1992: 39-32-9. How crazy is that?
Buckle up for tomorrow night against Winnipeg, that is always a fast paced game for some reason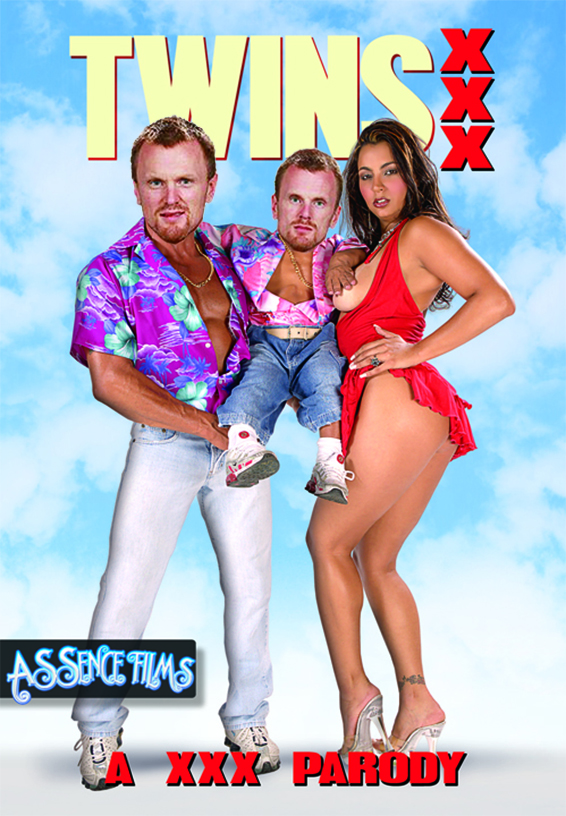 Wankhoover left dikless without Sutter…Pik-a-Porn
9) "He's big, he's loved...I'd get him in behind his bench asap." -- Dave Goucher (Re: Claude Julien) (29%, 7 Votes)
1) "He's a stiff player for a guy that's not that big. He's stiff on the wall. He's stiff on the puck. He's stiff in the corners." -- Sullivan (17%, 4 Votes)
8) "When you see an empty cage.. you must Phil it." -- BC Vlad (13%, 3 Votes)
10) "Netflix and Phil." -- Fan Sign on Penguins Nation Tweet (13%, 3 Votes)
3) "Big backside, big legs. Uh..." - Errey "Uh... Yeah." - Steigy (13%, 3 Votes)
4) "Murray takes it off the chest." -- Steigy (4%, 1 Votes)
7) "Maatta bends over to pick up his stick." -- Steigy (4%, 1 Votes)
2) "Murry's just too big.". -- Errey (4%, 1 Votes)
6) "You're a guy with a big stick from time to time." -- PeeAir (4%, 1 Votes)
5) "Sid has his Letang." -- Steigy (0%, 0 Votes)
Total Voters: 24

Loading ...