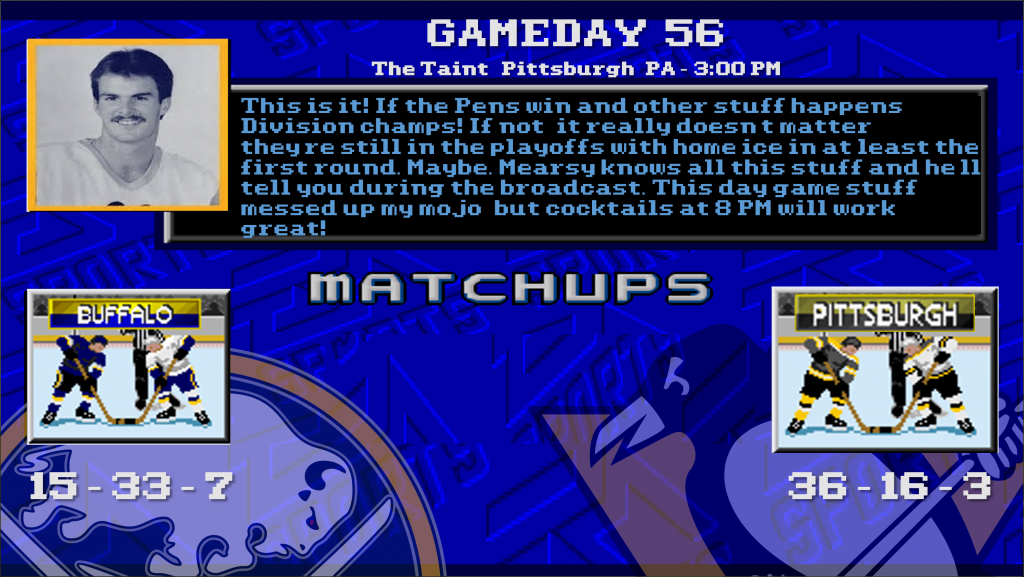 Tonight is the final game on the 2021 regular season schedule for the Pittsburgh Penguins. In a way, it feels like it's taken too long to get here, even though the season was twenty-six games shorter than usual, thanks to the COVID-19 pandemic disrupting everything last year. After all, when you look at previous years, three years ago yesterday was the end of the second round of the playoffs for Pittsburgh, as they were handed a 2-1 overtime loss by the eventual Cup champion Washington Capitals. Worse still, until the League announces when the playoffs will actually begin, we still have eleven days until the last game of the season is actually played between the Calgary Flames and Vancouver Canucks. (Both teams could be eliminated from playoff contention in the next few days, but the North Division still has a bunch of games of consequence to play.) On May 19, 2017, Pittsburgh tied their Eastern Conference Finals series with the Ottawa Senators at two games apiece. See how weird this all is?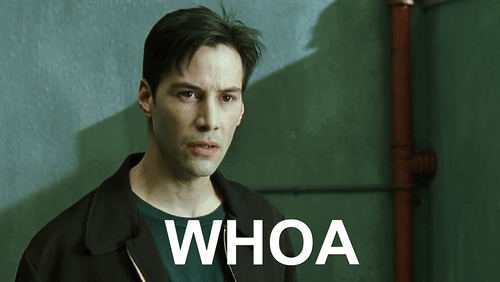 So, naturally, this game is of very little importance for either the Penguins or the Buffalo Sabres. Buffalo had been eliminated from playoff contention weeks ago, and they have already clinched the worst record in the League, which only marginally improves their chances for the first overall pick in the Entry Draft this summer. For Pittsburgh, the directive is the same as it has been for some time now: stay healthy, play well, and win. They no longer can control their destiny regarding home-ice advantage, but a win tonight will assure that they can finish no worse than second place in the East Division. The Boston Bruins can tie Pittsburgh in points and wins in regulation, but not in the second tiebreaker of total wins. The math gets more complicated with the Capitals, but basically if Pittsburgh wins tonight Washington loses more than one of their last three games (including last night's game against the Philadelphia Flyers), Pittsburgh clinches first place.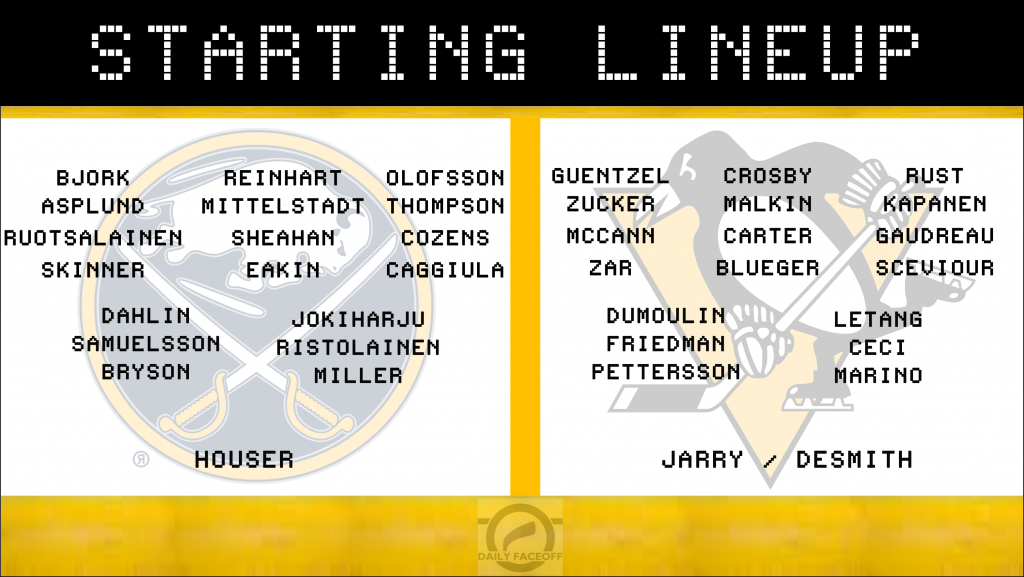 Whatever happens, the Penguins are in the playoffs, and at the moment that's all that really matters. On a related topic, you can join our league for NHL.com's Bracket Challenge here, or by finding the League Name "Pens.Hockey", Passcode: "Cup#6". Enjoy the game tonight, if you want, and we'll see you here whenever the playoffs begin!


Loading ...

Loading ...