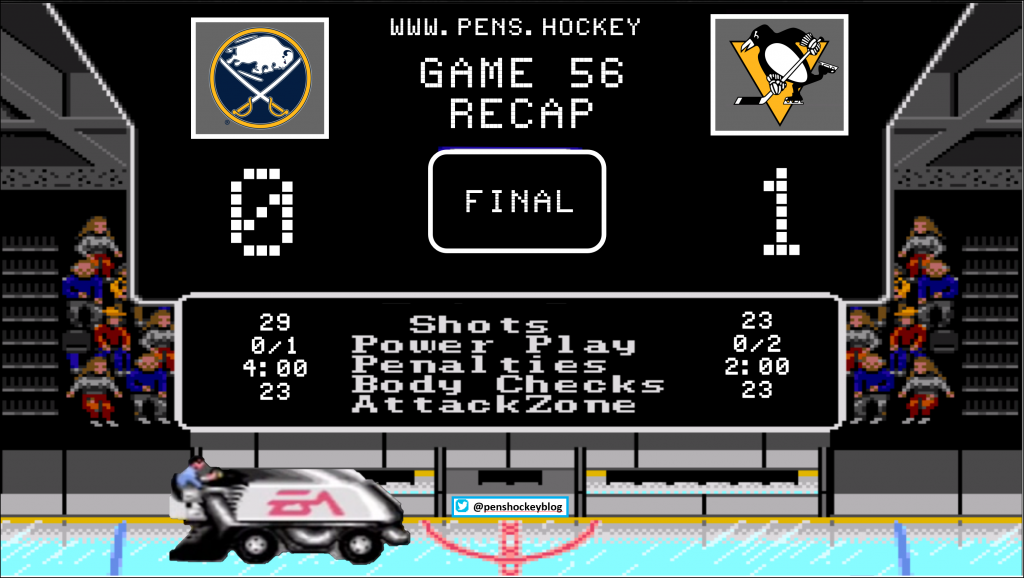 Hey there sports fans. TimQvist with a fever here. Not for more cowbell. Sadly. Let's get this party started.

The hype video got me amped up, the Bibster was at full mast. I was not but I wanted to be. Jimerson took me over the top. Class class class all the way. Dude is such a pro it's not even funny.
Leg-a-say was ready for the puck drop. Team looked ready other than Ruhwedel who looked like he was missing a step. Lots of rust to break off. McCann had a nice chance after a fumble turn over in the corner by the sabres. Bouncing puck said no.
Penguins with the puck. Sid's line on the ice afterward put a solid shift in. Neither team could really put a rhythm together. Some slow back-and-forth until Carter gets a nice opportunity right behind the net Thompson in front but they can't make anything out of it.
Wonderful one on one save on Skinner from Legacy. Skinner looked a little slow but Legacy comes out up high and makes the save. Okay… okay I see you Maxime.
The Pens get a good break out. Someone makes a nice move towards the net and draws a tripping penalty. I honestly couldn't remember who and I dictated this on my phone. Call it McCann (no one cares). Penguins go on the Powerball power-play (I still don't like it).
No dice. Nothing even really noteworthy other than a few passes.
9 shots through 10 min for both sides… yikes.
Nice little breakout from Sid who tosses it over to Trombone but Houser goes post to post and puts his nuts on Rusty's visor with a spectacular save. JGS creeping in maybe?
Buffalo puts some pressure on and make Legacy stop a good effort. Quick turnover and buffalo is back in Legace's face doing work in the crease lots of quality saves from Leg-ahhh-seee to keep it even.
Zilch after one. Not the most exciting game to watch but that could be expected.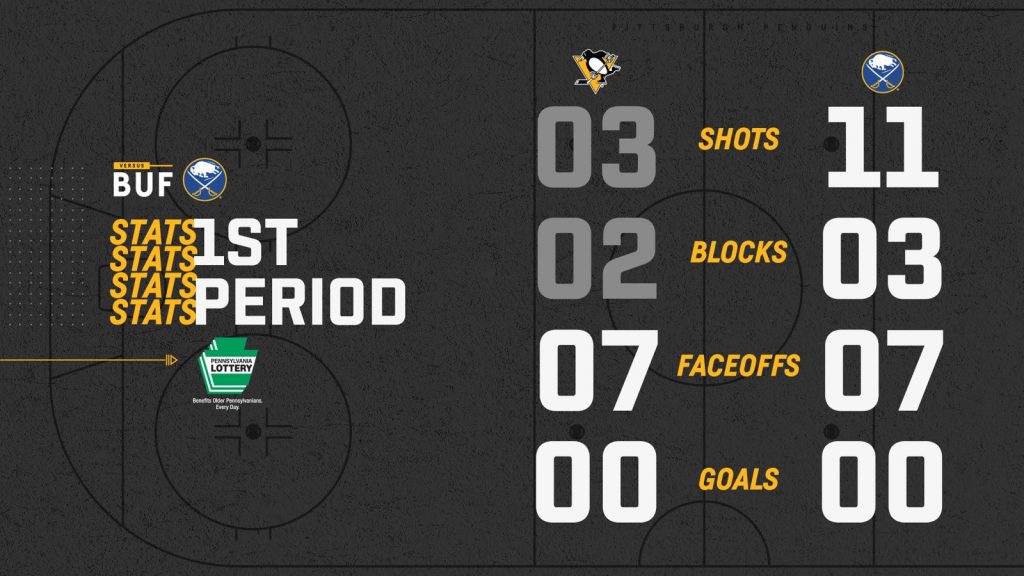 Mild opening until Geno and Kap go to work. Few seconds later, Carter fans on a shot and for once in a blue moon, Pens get some puck luck. Good thing happen when you go to the net.
Carter (17, 9th as a Penguin) from Gaudreau (8) – 1:58 – EV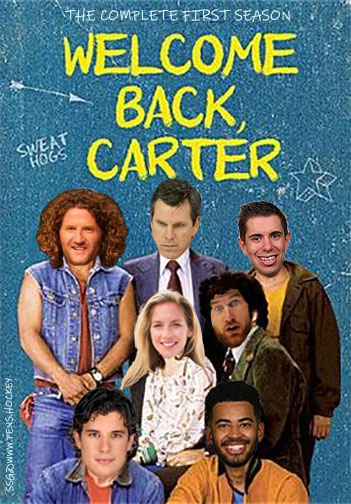 1-0 good guys.
A few minutes later Houser gets tested hard and shuts the door on Teddy after a quick reaction to keep the net out. Nice save. Can't say anything bad about Houser's play so far.
Nothing would really happen for a while teams to go back-and-forth pretty boring and not much to talk about outside of a few small zone chances for the Penguins see if you're seem to get a lot of praise Carter was doing some work in front sadly boring things never seem to last so the pens that they give buffalo a power-play McCann with the trip and the Sabres go on the power play.
Legace would stand tall on the delayed penalty and although the power play didn't do much the Sabres got a ridiculous chance afterward and stirred the pot a bit.
Few minutes later Ristolinen would rip a wide open shot. Legace was ready and up high to cut the angle. Impressive save. Dude has some skill.
We may have a bit of a goaltenders duel…
4 min left in the 2nd and Rudeweasel miffed an easy pass trying to do too much. Ruhwedel looked like he needed to break off a lot of rust (not the good kind) tonight. Hope he's ready when the Pens need him through the stretch.
Anyway… goalies. Kazooola goes ham on the breakaway and once again Legace slaps the Sabres with a great pad save. YUGE save to make. Gotta suck to suck Buffalo.
Legace would make a few more big time saves and the bibster starts fawning over him. Maybe the edibles just kicked in?
1-0 Pens through two periods. Buffalo had the energy and the effort to score. Legace was just too good. Is there a reverse JGS I've never known about?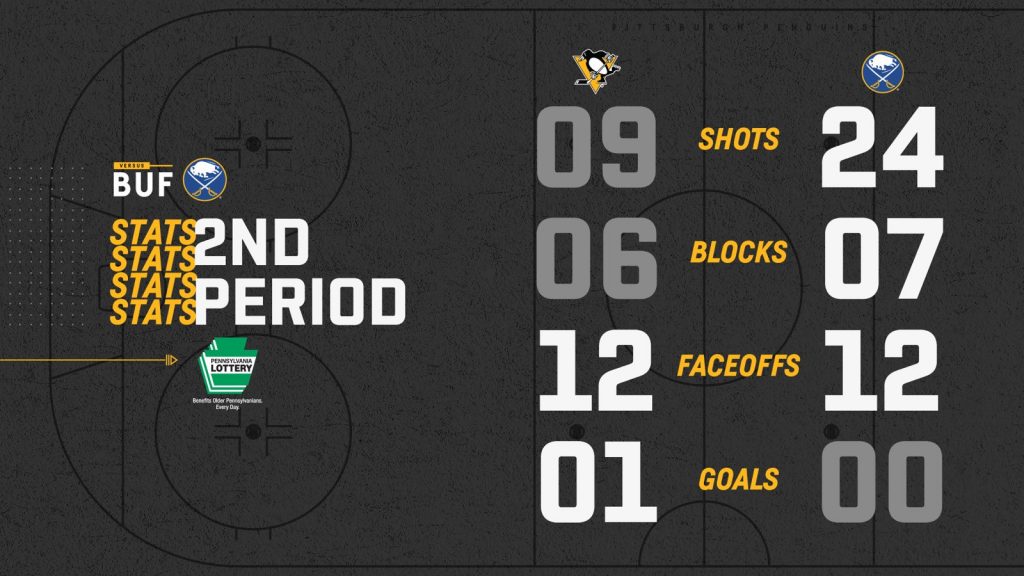 3rd period… And away… we… go.
Shit I'm already bored. My temp is about 102 so I'm a little dizzy but not a better way to kill some time resting. Ooof.
Snek gets a nice chance about 1 minute in from Rust. No dice. Thompson tried to get in Sid's face after dumping a player I can't pronounce into the net. Dont poke the bear Thompson. Not a great idea.
Back and forth, forth and back. Finkle and Einhorn, in it together… how? WHY?!
Sid does some shit that lightly blows my mind juggling the puck out of the air. Houser looked sharp still and made a few nice saves.
Little bit of a scary moment when Geno collides weirdly with Cozens.
Other than that you could have hit the snooze button through the first 10. Is this game over yet? Molasses is faster. Jesus…
I almost fell asleep until Legace made Buffalo's night worse by stuffing yet another nice shot. Dude has got some skill.
Tick tock tick tock…  5 min left. Please end me.. I mean this.
Snek gets boarded by Ristolinen and thankfully he gets back up pretty quickly. Looked fairly awkward. Sid throws his donk around. Pens would go on the Powerplay but Geno would stay on the bench.  Not going to read into that one. Is it just me or  are the Pens just NOT great on faceoffs?
Carter makes a great move off the boards but Houser didn't want to give him #400. Killed.
Tick tick tick… more lazy back and forth. The Pens forecheck has been a nightmare for the Sabres all day.
Jake tries for the ENG but the puck is on edge and bibster got all hot under the collar about it because he's just as bored as I am.
Because the universe hates me the Pens would continue to ice the puck.
Carter makes me eat my own words and wins two crucial draws the seal the deal.
Game, Bithes!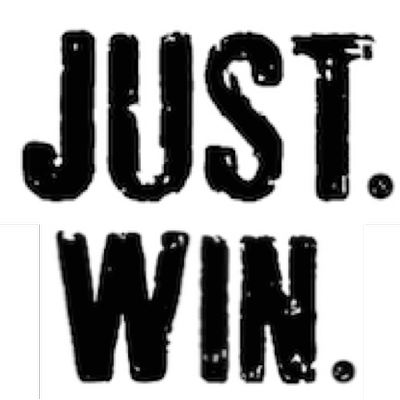 Thoughts:
Sid hopping off to give Carter a shot at 400. Class all the way.
Nice tribute to the fans. It's been quite the regular season.
Got what I expected out of this game but I'm happy it wasn't a nail biter. Insurance would have been nice. Houser had other ideas.
Maxine Legace… welcome to Pittsburgh. Now let's see how you handle the big boys next. No Penguins net minder has ever had a shut out in their Penguins debut. He earned it.
Minus maybe Geno getting a little Charlie horse it was an injury free game. I'll allow it.
Ungaba here: Not too long after this game ended, the Capitals were forced to go to OT to win against the Phylurs. Through the mathematics of tiebreaker technology, this means that no matter what else happens, the Penguins are the winners of the inaugural season of the Mass Mutual East Division.
Is winning the division the most important thing? Obviously not. The Pens have won 5 Cups, and during only one of those times did they enter the playoffs as division winners (their first Cup in '91). This is only the 9th division win in 54 years as a franchise, though, so it's actually kind of uncommon. At least when you compare it to Cup wins and other accolades.
And in this year, more than maybe any other, it matters, because it guarantees the Pens home ice advantage in the first round and, should they make it further, the second as well. This team is talented and gritty enough to win without home-ice advantage, no doubt, but it will make things that much more advantageous.
Most fantastically – who amongst us thought that this would or could happen? Back when the boys had 12 defenseman dressed by Valentine's Day. Back when Dumo and Geno and so many others were out. We've written many a recap this season where we questioned this team's toughness or capability or desire or what have you, yet they just kept on winning, and scoring by the bucket load in the process. This team currently has 7 more goals than anyone else. Sure Colorado has 4 games in hand, so if they average just over 3 per game, they'll pass the Pens. But that's the only team that's close.
Once again, we are amongst the most fortunate fanbases on the planet. WE have an amazing team to cheer for that just keeps on being amazing, regardless of what they are up against. I do not make predictions, but I dare ANYONE to bet against this team right now.
Enjoy this. Revel in this. Take some time to regroup and rejoice. Our boys are getting ready to begin their quest for Cup #6 and I don't know about you, but I feel privileged to be along for the ride.
Let. Go. Pens.