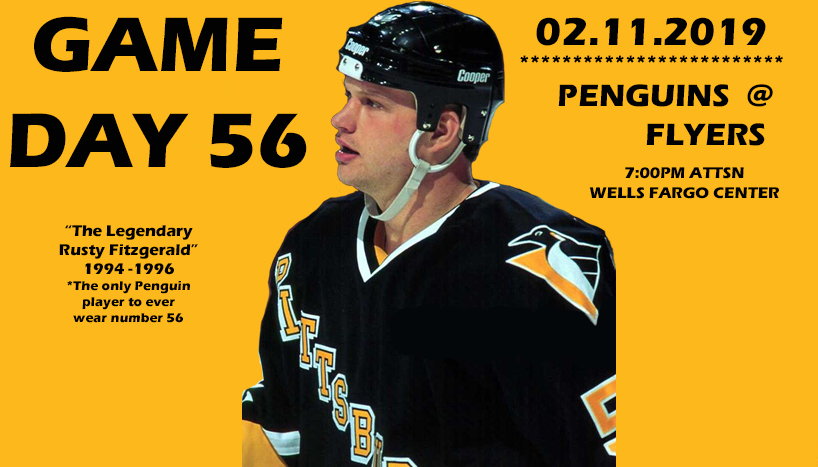 Before I begin, I would like to thank the New Jersey Devils for narrowly defeating the surging (get it?) Carolina Hurricanes yesterday afternoon. New Jersey's victory yesterday kept the Pens in the final playoff spot, with Carolina and Buffalo nipping at their heels, both one point back. If you have any medial history involving stomach ulcers, anxiety, thoughts of suicide, or are prone to depression….I would advise you to ignore the image below.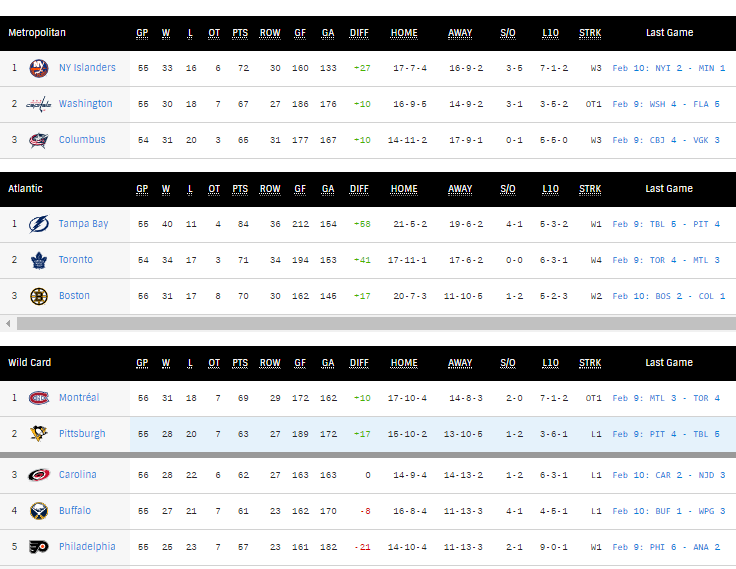 The opponent: Philadelphia has gone from the Metro basement, to a record of 9-0-1 in their last ten. The Flyers' incredible turnaround has been based on better defensive play, and balanced scoring throughout their lineup. In their last 10 games, 6 Flyers have 9 or more points. Sean Couturier has lead the way with 8 goals and 8 assists. 3rd liners, James Van Riemsdyk and Nolan Patrick each have 6 goals, as well.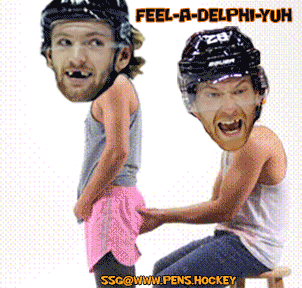 Anchoring the team in goal is 14 year old Carter Hart, who has won EIGHT straight starts after starting his career 2-5. The Flyers have been a goaltender away from moving from "dumpster fire" to just a dumpster. They might have just found their guy…or he'll have a few bad games and end up winning the Vezina after he's traded to Columbus.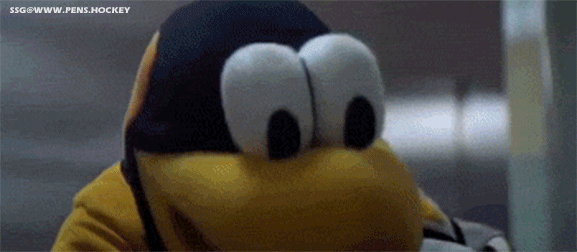 The Penguins: After a brutal one-goal loss to the Tampa Bay Lightning, the Pens desperately need to stop the bleeding tonight. While some bad luck, injuries, Jack Johnson, and horribly-timed mistakes have cause the Pens to drop from 2nd place on February 1st, the time for excuses is over. (This is where I would post tonight's lineup, but with Malkin, Schults, Murray, and ZAR all close to returning, it's anybody's guess until the team makes it official)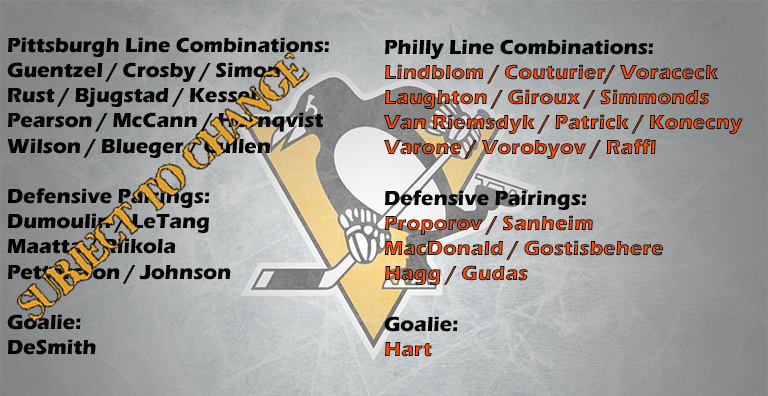 2 cents: As a fanbase, we have been fortunate to watch our team coast easily into the playoffs in nearly every campaign during 87's captaincy. This year will not be one of those seasons. The Penguins will be in an absolute battle tonight, and probably every night until the season ends on April 6th. Any finish outside of the guaranteed top-3 in the Metro will mean the Pens not only have to contend with Carolina and Philly, but Buffalo and Florida (with 2 games in-hand), as well. If the mistakes and inconsistency from this entire season aren't remedied, it will only take a solid finish by ONE of the aforementioned teams to end the NHL's longest active playoff streakers.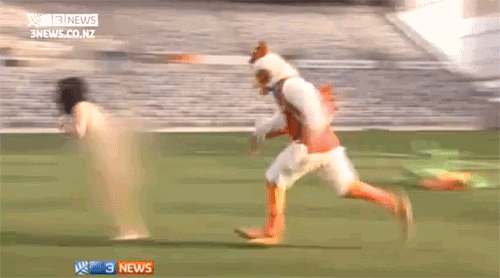 But cheer up, buttercup, there's good news. Consistency is likely just around the corner. With the returns of Malkin, Schultz, and ZAR, Sullivan will finally get his first view of the full roster, and how things will mesh with the recent acquisitions of Bjugstad and McCann. Important to note, having Agent 101 back will be fantastic for the offense, but I tend to believe the most important return will be Justin Schultz.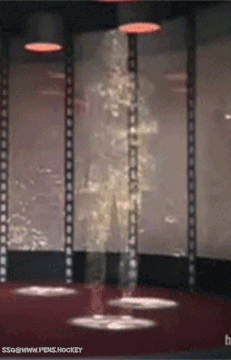 Assuming he plays with Olli Maatta on the second pairing, and Dumo/Letaing reunite on the first, that leaves only about 14 minutes a game for whichever combination of Pettersson, Riikola, and that other guy, Sullivan decides to dress. Also, hiding in the shadows is Chad Ruhwedel, who has proven to be as good, or better, than any other candidate for the 3rd defensive pairing. Being able to protect these weaker blueliners in the lineup will be a huge advantage down the stretch.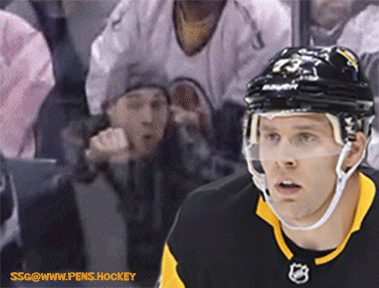 The Penguins know what kind of predicament they're in, and when faced with adversity this season, they have responded. After a horrid start, they managed to smoke Western Canada. After a terrible November, they turned it around in December. Now, in the midst of a 4 game losing streak, the schedule has 5 of their next 7 against non-playoff teams. As Mike Lange says, "the turkey is on the table."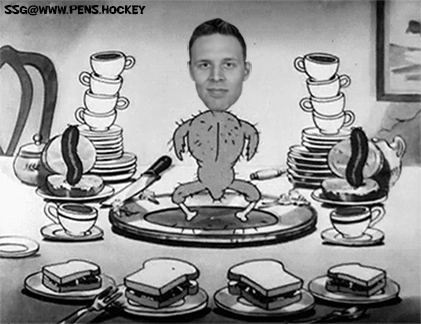 With the heart they displayed Saturday night in Tampa, a couple new players finding their roles in the lineup, and the returns of a top-tier defender and a generational talent, all signs point up, my friends. Way up.
This team is about to go on one hell of a tear.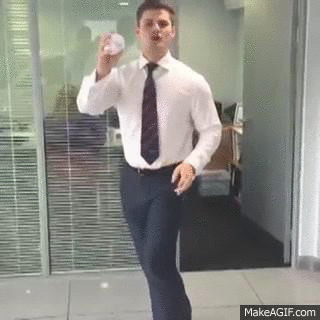 Loading ...