Hello and a good Sunday morning to you dear readers. Today the Penguins play a little afternoon delight with the Detroit Red Wings as part of NBCs Hockey Day in America. The Red Wings are in the process of seeing their precious playoff streak die along with their beloved stadium, perfect ending for the era. The craziest thing about the league right now is nobody in the east is truly out of contention at the moment. Would it take a long shot, absolutely. But look at Buffalo and Florida all of a sudden:
Positions 1-5 are occupied by the Metro and temporarily Montreal, bitches. 4 straight wins for Florida has moved them from 13th to 3rd in their division this week. Bylsma has Buffalo above .500 for the first time since 1998 (FAKE NEWS). Detroit has very little hopes of continuing their playoff streak, but with only a 7 point difference between Wild Card spot and bottom of the East, anything is possible as teams finish taking their bye weeks.
What do you mean, Rad? Well the NHL bye week has been a disaster to teams, which isn't a shock. So far teams are 3-10-3 in their first game back after the bye week. One of those 3 teams with a victory is the Penguins, who then rattled off 3 straight losses. This means that 16 teams, or half of the league, have already completed their bye weeks, which means there are 14 other teams that are going to have to go through that struggle. It was tough for the Penguins to get their feet under them in January after their bye week when other teams weren't as competitive. Imagine trying to get going in March when teams are treating every game like the playoffs. It could get very interesting.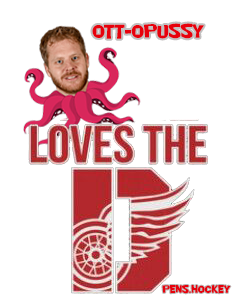 The Red Wings played at home yesterday afternoon and snapped a 4 game skid against Washington. The game went to a shootout so the Penguins have a golden opportunity to get a quick step up on them this afternoon. One quick point here, the shootout between Detroit and Washington went 5 skaters, Alex Ovechkin was the 5th option for Washington. Ovechkin had to score because the Wings 5th shooter was Silky Zetterberg:
Henrik Zetterberg with the filthy shootout winner for Detroit pic.twitter.com/Dl3Gn61qpA

— Brady Trettenero (@BradyTrett) February 18, 2017
Loltby getting close to playoff form. Ovi didn't convert, maybe that is why he is 5th in the rotation? Still seems odd.
The Wings went with Mrazek yesterday so I would expect Coreau today, but something in my gut isn't letting me commit to that. The Wings are notorious for riding the hot goaltender, so a Mrazek start wouldn't surprise me at all. The Penguins sent Archie the Comic back to Wilkes-Barre yesterday, so these are most likely the forwards that will play. Archibald arrived in Wilkes-Barre during the teams warm-up skate 15 minutes before game time, got dressed and played in the game, cool stuff folks.
The Penguins so far haven't called anyone up, and being that WBS played last night I don't know if they will, so I expect to see a similar defensive spread as the one in the image. I would prefer Gaunce to Olesky, but not a Gaunce that played last night and then has to fly to Pittsburgh this morning. I would imagine the Penguins will roll with MMX, but part of me hopes Sullivan starts Fleury in every home game remaining including the Stadium Series game so we can see the media break down with their illuminati beliefs of it being his last game.
The game is on NBC, not NBCSN for those of you DVRing it.
The 4 big dogs of the Metro all play today, Columbus against Nashville and Washington against the Rangers.
A Pittsburgh, Nashville and Rangers win could make things tighter than your ass was clenched when Winnipeg got that break away in overtime. What a freaking division, man.
It's hockey day in America, but we all know who runs this country: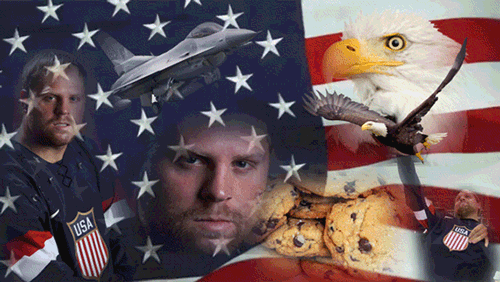 Phil us up Buttercup, and Let's Go Pens!