Maybe it is time we start to admit the truth guys. Maybe it is time we take a step back and view this whole thing the right way. Maybe it is time to admit that Columbus can win hockey games. I know, take a breath, it will be okay. Columbus can actually win hockey games. And boy oh boy did they ever win. From the opening puck drop Columbus shoved their high paced offensive flare down the Penguins throats, racking up 39 shots in the first period alone. It was a style of hockey that my eyes have never seen before. Every shift was complete domination. Every time they touched the puck you felt Sidney Crosby weep. Time and time again they came charging up the ice, determined to show the world how good they are.
And they did just that.
The Columbus Blue Jackets had 2 days off to prepare for the Penguins. The Penguins played a 65 minute game the night before, then travelled to Columbus while losing two of their defenders in the process. Any team worth their salt would've put the Pens away in the first 35 minutes and enjoyed tea and crackers the rest of the way.  Columbus couldn't. These fucking Penguins went into Columbus and held their ground, matching them shot for shot, battle for battle. The only team that should be disappointed by the loss in Columbus on Friday night is the Columbus Blue Jackets.
This was it, 17 seconds into the game Dubinsky is already chirping Sid. We all knew that this game was going to be a 4-1 CBJ win. So the Blue Jackets kept playing their way, and the Penguins kept answering them… dazed and confused the Jackets couldn't score and the period would end 0-0.

Here we go. Less than two minutes into the period the Jackets opened the flood gates. Ryan Murray (I think that's his name) scored and the Jackets were ready to roll. Except they forgot to roll, because they suck. So 5 minutes later the Penguins would answer the door:
IAN COLE (4) Assisted by MALKIN (35) @ 6:13
Bobrovsky is screened (thanks Savard) and Cole makes him pay. pic.twitter.com/Zxan5CTbnt

— Pittsburgh Penguins (@penguins) February 18, 2017
Congratulations to Agent 101:
Evgeni Malkin became the 4th player in @penguins history to record 500 assists, joining Lemieux (1,033), Jagr (640) and Crosby (633). pic.twitter.com/DvzbFWybPr

— NHL Public Relations (@PR_NHL) February 18, 2017
Woah, Sid only 8 assists away from being 2nd all-time in Pens history. Life comes at you fast man.
The period would continue and it became apparent that regardless of how loud they cheered, Columbus fans don't understand that they shouldn't have been happy with a 1-1 game.
The Penguins hung dong on Columbus in the third period. It was quite embarrassing for the well rested Blue Jackets to have to play so much defense to be honest. Just an unreal and gutsy effort by the team tonight, way more than I expected. If we were still in the Bylsma era this game wouldn't have been close. Not now though, these players believe in themselves and the concept of the team, and they were determined to make Columbus earn that point. The point didn't come in regulation though, and the Penguins earned themselves a point for forcing overtime, one of the first times I have ever thought a team actually deserved that point.
I haven't mentioned it yet so I will now, what in the hell is up with the Nationwide Arena's DJ?? First off the volume was ridiculously too loud. I assume all Columbus citizens are deaf from meth and that is why they have the volume up so high and need a cannon as a goal horn. Secondly, does he/she know what year it is? Some of their musical choices were songs that were popular 8 years ago and nobody has thought about since. As Brendan said, it felt like they are just now getting into SKA. They played the Bee-Gees at one point. The played Bohemian Rhapsody at one point, not the rock part, the intro. The fuck is that song doing at a hockey game? Do you know how much you have to suck at hockey to get your music noticed during a rivalry game? Fuck Columbus.
Second overtime in two nights, I didn't have high hopes for this. Then Letang, Crosby and Hagelin dangled for an extended period of time, and all refused shots from point blank. Crosby could've ended the game but chose to pass it to Hagelin on his back hand with his back turned to the net. The next line out was Malkin, Kessel and Daley, and after an offensive pinch the puck went the other way with Daley defending a 2 on 1. Dubinsky pulled a smooth move out of his ass and went top shelf on Murray, completing his role of evil villain. Then Columbus went nuts, streamers fell from the ceiling (I'm not joking)
imagine shooting off streamers for an ot win in February pic.twitter.com/ki5q7oNi17

— Evgeni Malkin's Ego (@EvgeniMaIkinEgo) February 18, 2017
The season as we know it was over. 56 hard fought games culminating in one 3 on 3 overtime loss to the new champions of the league.
Twitter broke down. "Expert media" voices started to speak up:
I'd rather be on the air, but Twitter will do, for this traveling hack. Let's talk hockey: I don't think Pens win 7 game series w/CBJ as is

— Dan Kingerski (@Budmoonshine) February 18, 2017
No Sheary, Rust, Maatta, or Schultz. Go fucking figure. February 18th, 2016. You didn't think Penguins advance past the New York Rangers in the first round either.
Mark Madden had a story about Duchene retweeted:
#GoPens #PittsburghPenguins Mark Madden: Colorado's Matt Duchene tempting for Penguins.. https://t.co/qxMgnjcTq4 pic.twitter.com/KYj4HE7MtE

— Penguins Fans (@PenguinsViews) February 17, 2017
Come on, while being a nice luxury, Duchene doesn't solve any of the PK problems that this team has.
I had this comic typed up before the game ended… and it literally came true. Jesus, we are such amateurs here.
And then Jaromir Jagr got his 1,901st career point:
[insert one million goat emojis] pic.twitter.com/9OAd8D9P29

— Florida Panthers (@FlaPanthers) February 18, 2017
Jagr, fucking father time since 1901.
Thanks for reading everyone, see you tomorrow for a NBC game against Detroit. If you are still upset about this loss just remember that Columbus drops ribbons from the rafters when they win in the regular season. Real teams put banners in the rafters.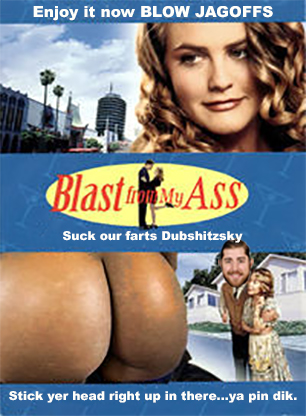 FRKEN DUBSHITZSKY...'erreybody' BUTT him! ...Pik-a-Porn
4) "Malkin had a crack, Horny had two cracks." -- Errey (41%, 7 Votes)
5) "The Jackets defense spread wide, so wide." -- Errey (35%, 6 Votes)
3) "Too hard for Malkin." -- Steigy (12%, 2 Votes)
1) "Dubinsky finishing off Crosby." -- Errey (6%, 1 Votes)
6) "Beat that man to the slot area." -- Errey (6%, 1 Votes)
2) "Ian Cole drills it home." -- Steigy (0%, 0 Votes)
Total Voters: 17

Loading ...