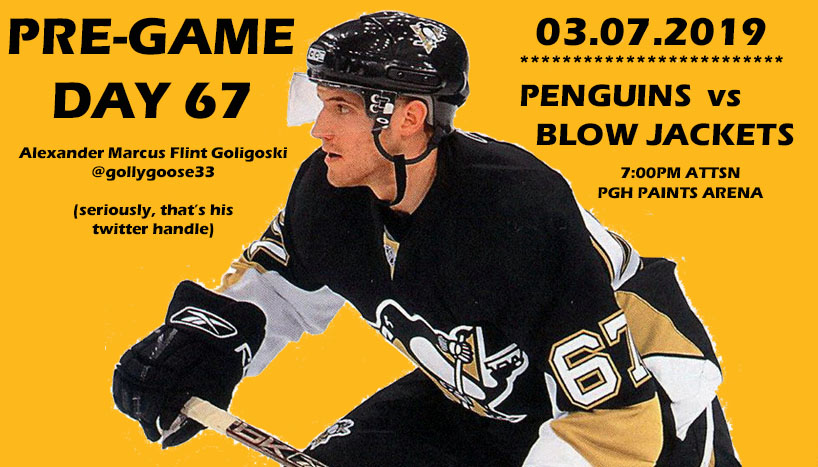 Here WE go spoartz fanz. Hold onto yer butts. B2B BJ's for all the marbles. Knock their marbles off and put em in yer sacks bois. WE whomped these jerkoffs last time…rinse and repeat! As of this writing the BJ's are on the outside of the playoff bubble looking in, but not by much. The Pens are in 4th place in the Met holding onto the 1st WC spot with 79 points and the BJ's are in 5th place with 77 points and holding onto only their tiny little diks.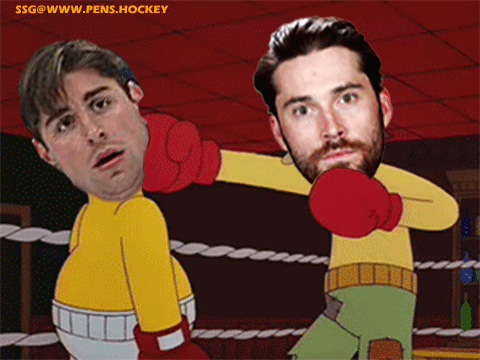 The Met is a completely kray division this year. Only 6 points separate the last WC spot from 1st place. No one has been able to string together enough W's to pull into any sort of lead for very long. In philosophical terms, this division is tighter than a preacher's dick in a cat's ass. HYMEN!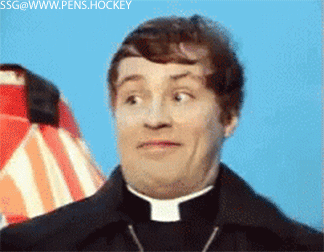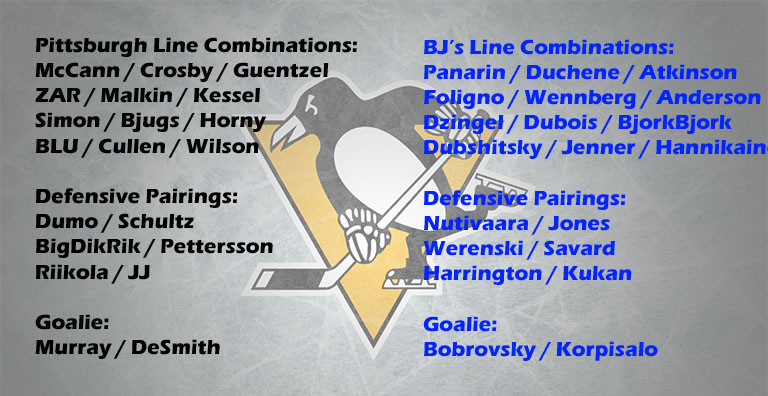 This year has been a real bawl-scratcher. If the Pens had just won half of the 9 games they dropped in OT, we'd be in at least 2nd place. WE embarrass the Habs in the Belle on HNIC and just manage to rat-squeak by the Panthers in our barn, ON 90's / Dad's 1500 NIGHT of all nights, sheesh meesh!
BTW…How did this many Cullens' NOT get a gola on Tuesday?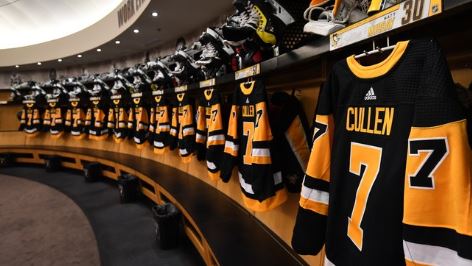 No doubt Muleberreiz and Cinderblockhead Jones will be all excited about the prospect of mayhem with a CBJ and PGH match-up. You know, their brand of "man's game hockey" with cheap, head shots and lot's of after the whistle shenannyginz. Hmmmmmm… I wonder what Kat will be wearing ; )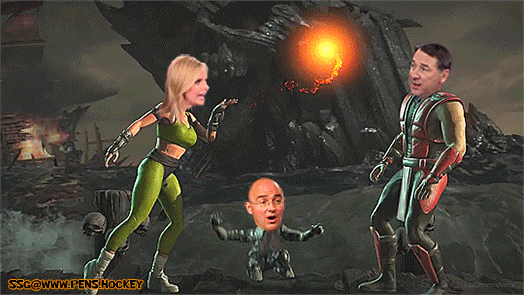 This home and home NBC mini-series will tell us a great deal about the Pens chances for making the playoffs. It won't be easy, but if they can take two from these morons…aaah, but don't look too far ahead boys, the Broons will be scratching at the door on Sunday when we return from Comeblowus and then The Great Ape will be swinging in from Jungleland on Tuesday. These next 4 games could conceivably determine our season. "I am filled with anticipation, and it is most delicious."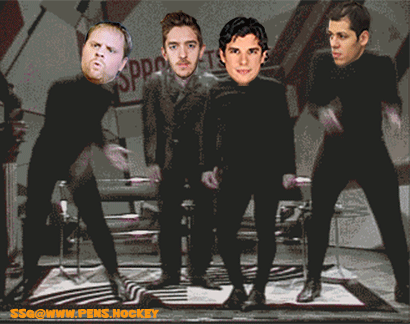 DO IT!


Loading ...

Loading ...